Timely access to adequate health care is crucial for veterans and their families. In November 2014, the VA Choice Program was implemented. The VA Choice Program gives veterans the option to receive health care from a private hospital, physician or specialist rather than waiting for an appointment at a VA facility or traveling a driving distance greater than 40 miles from the closest VA facility.
The VetsHQ Choice Mileage Calculator determines the driving distances from their homes to the nearest VA health care facility for veterans and their families. You'll find our tool also contains addresses, website information and operation hours for each of the nearly 1,500 VA hospitals and clinics across the nation.
To start, just enter in your home address and click "Find VA Hospitals & Clinics." You can select the facility you want to see by clicking on it in the left-hand column. That also highlights it on the map. If you need driving directions, just click "Directions" to calculate the correct route from your home to the facility.
Find a VA facility listed that needs its information updated? Please let us know.
(To best view our database on a mobile device, flip your smartphone to landscape view)
The VA Choice Program covers health care at private hospitals, doctors or facilities for eligible Veterans enrolled in VA healthcare. Veterans are eligible if any of these situations apply to them: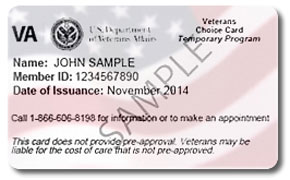 You have been told by your local VA medical facility that you will need to wait more than 30 days from your preferred date or the date medically determined by your physician

Your current residence is more than 40 miles from the closest VA health care facility

You need to travel by plane or boat to the VA medical facility closest to your home

You face an unusual or excessive burden in traveling to a VA medical facility based on the presence of a body of water (including moving water and still water) or a geologic formation that cannot be crossed by road
If you are eligible and choose to use a non-VA health care provider, you must call the VA at 1-866-606-8198 to make sure you qualify and schedule an appointment.