Take These Rapid Assessment Questionnaires to Learn More
About The Veterans Benefits You May Be Eligible to Receive
Rapid Assessment:

Depleted Uranium Exposure Take Quiz


Rapid Assessment:

Agent Orange & Vietnam

Take Quiz




Rapid Assessment:

Atsugi Incinerator Exposure

Take Quiz
What's
new

on VetsHQ this month
It's about veteran choice.
Do you live within
40 miles

of a VA hospital or clinic?
Use our VetsHQ Choice Locator to help determine if you may be eligible to receive health care outside of the VA system.

Click here

to locate your nearest VA facility.
HOT NEWS
Institute of Medicine: C-123 Airmen Were Exposed to Agent Orange
In an important and vindicating report for C-123 airmen and their families, the Institute of Medicine (IOM) of the National Academies has released a report stating the airmen were exposed to toxic herbicides, including Agent Orange. The recently released report finds that Air Force Reserve members who flew the C-123s between 1972 and 1982, may be at risk for developing diseases and conditions related to AO.

Read More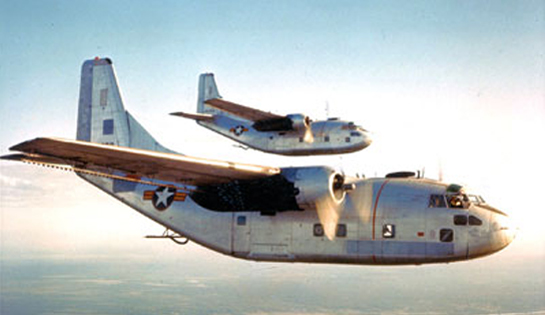 VA official: No line-by-line account of where $1 billion went (The Denver Post) A top Department of Veterans Affairs official said Wednesday that his agency may never explain precisely how a hospital project in Aurora with a $604 million...

VA to Iraq War veteran: We're not taking new patients (Military Times) Iraq war veteran Chris Dorsey figured that no one would believe he had been turned away from a VA clinic when he sought an appointment for post-traumatic...

VA whistleblowers urge Obama to fire inspector general (USA Today) A group of whistle-blowers from Veterans Affairs facilities across the country is calling for the replacement of interim VA Inspector General Richard Griffin, arguing in a letter to President...
The Dollar Value of Your Benefits:
Your Need-to-Know Calculators

How much will
your

disability pay increase for cost-of-living in 2015?

The government has announced a 1.7 percent increase for veterans disability payments. Use our calculator to determine how much your total net income will be with this adjustment.

What
if

VA benefits were deducted from your military retirement pay?

The Congressional Budget Office says it's an option to lower the military retirement annuity by the amount you receive in VA disability payments. How much would you lose?

What
if

the government taxed your disability benefits as income?

It hasn't happened, but a Congressional Budget Office report says it's an option open to Congress. Use our calculator to estimate how much less you'd have in net income.
VetsHQ simplifies veterans benefits for you
by condensing the complex.
Pages of Federal and Department of Veterans Affairs rules and regulations
Potential proof documents the veteran may be required to submit by the VA
The total number of forms that could be potentially filled out by the veteran
Simple, completely accessible VetsHQ questionnaire that takes just 10 minutes to complete
Veterans Benefits Assessment
VetsHQ provides clear guidance about the benefits every veteran may be entitled to receive. VetsHQ cuts through jargon, conflicting instructions, and requirements that can make anyone dizzy. Using a dynamic questionnaire, VetsHQ walks the veteran through the veterans benefits claims assessment process.
It's as easy as 1-2-3.

Register now for your free basic VetsHQ membership
Get your initial benefits eligibility determination, use our forums and social networking, and complete your career portfolio. You can become a premium member for just $2.99 a month or $19.99 a year. Read more
JOIN TODAY!
Welcome to VetsHQ, an online community for America's servicemen and women. VetsHQ provides a variety of services to help meet your individual needs.  Here, you will find information from experts and your fellow veterans about employment opportunities, retirement planning, how to work with the Veterans Administration, benefits available to veterans, and much more.  VetsHQ's Claims Management Services Center will help you identify what benefits you might qualify for and give you free access to the information you will need in order to prepare and file your claim for benefits with the VA.  Based on your answers to a short questionnaire, VetsHQ will generate a tailored list of benefits for which you may qualify.  Should you decide to file a claim, VetsHQ will provide links to the necessary forms, which you can fill out and submit, either electronically or by mail.  It is important to understand that you are responsible for preparing and filing your own claims for benefits. But VetsHQ will give you the tools you need to take the next step and will identify accredited organizations that provide free legal services should you require additional, individualized assistance.