Take These Rapid Assessment Questionnaires to Learn More
About The Veterans Benefits You May Be Eligible to Receive
Rapid Assessment:

Depleted Uranium Exposure Take Quiz


Rapid Assessment:

Agent Orange & Vietnam

Take Quiz




Rapid Assessment:

Atsugi Incinerator Exposure

Take Quiz
What's
new

on VetsHQ this month
HOT NEWS
Institute of Medicine: C-123 Airmen Were Exposed to Agent Orange
In an important and vindicating report for C-123 airmen and their families, the Institute of Medicine (IOM) of the National Academies has released a report stating the airmen were exposed to toxic herbicides, including Agent Orange. The recently released report finds that Air Force Reserve members who flew the C-123s between 1972 and 1982, may be at risk for developing diseases and conditions related to AO.

Read More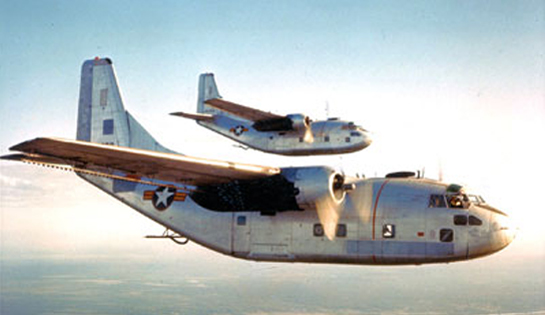 Veterans groups support offering troops 401(k)-style retirement plan (Military.com) Organizations that represent U.S. combat veterans are getting behind a controversial proposal to offer troops a 401(k)-style retirement plan. Officials from the Veterans of Foreign Wars of the United States...

Nearly 100,000 veterans prescribed dangerous tranquilizer-opiate combo (RevealNews.org) Nearly 100,000 veterans currently are receiving prescriptions for both tranquilizers and narcotic painkillers from the U.S. Department of Veterans Affairs, a potentially deadly combination that is explicitly discouraged by agency guidelines....

Months after revelations that U.S. soldiers were not adequately treated for exposure to chemical weapons in Iraq, the Army's under secretary has apologized to those service members. Along with that apology by Under Secretary Brad Carson comes a commitment...
The Dollar Value of Your Benefits:
Your Need-to-Know Calculators

How much will
your

disability pay increase for cost-of-living in 2015?

The government has announced a 1.7 percent increase for veterans disability payments. Use our calculator to determine how much your total net income will be with this adjustment.

What
if

VA benefits were deducted from your military retirement pay?

The Congressional Budget Office says it's an option to lower the military retirement annuity by the amount you receive in VA disability payments. How much would you lose?

What
if

the government taxed your disability benefits as income?

It hasn't happened, but a Congressional Budget Office report says it's an option open to Congress. Use our calculator to estimate how much less you'd have in net income.
VetsHQ simplifies veterans benefits for you
by condensing the complex.
Pages of Federal and Department of Veterans Affairs rules and regulations
Potential proof documents the veteran may be required to submit by the VA
The total number of forms that could be potentially filled out by the veteran
Simple, completely accessible VetsHQ questionnaire that takes just 10 minutes to complete
Veterans Benefits Assessment
VetsHQ provides clear guidance about the benefits every veteran may be entitled to receive. VetsHQ cuts through jargon, conflicting instructions, and requirements that can make anyone dizzy. Using a dynamic questionnaire, VetsHQ walks the veteran through the veterans benefits claims assessment process.
It's as easy as 1-2-3.

Register now for your free basic VetsHQ membership
Get your initial benefits eligibility determination, use our forums and social networking, and complete your career portfolio. You can become a premium member for just $2.99 a month or $19.99 a year. Read more
JOIN TODAY!