Take These Rapid Assessment Questionnaires to Learn More
About The Veterans Benefits You May Be Eligible to Receive
Rapid Assessment:

Depleted Uranium Exposure Take Quiz


Rapid Assessment:

Agent Orange & Vietnam

Take Quiz




Rapid Assessment:

Atsugi Incinerator Exposure

Take Quiz
Navy Will Deny All Civil Claims on Camp Lejeune Water Contamination
The Secretary of the Navy is denying all remaining civil claims by individuals exposed to contaminated drinking water at Camp Lejeune in North Carolina, leaving roughly 4,500 plaintiffs with claims of more than $63 billion in damages with no cash payouts. The Secretary of the Navy Richard Spencer says the law does not support the claims. 

Read More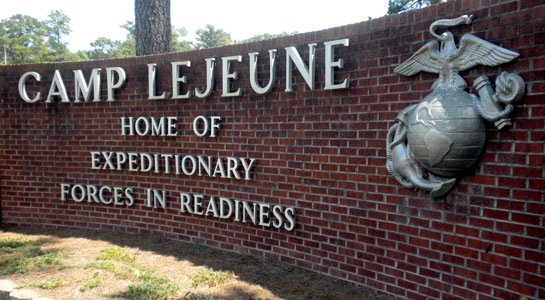 HOT NEWS
VA Inspector General Reviews Veterans Choice Program
U.S. Senator Johnny Isakson, Chairman of the Senate Committee on Veterans' Affairs, had requested The Department of Veterans Affairs Office of Inspector General (OIG) conduct a review of the Veterans Choice Program based on concerns about the implementation of the program. 

Here is what the OIG Found.
Herbicide Exposure and Vietnam Service are linked to Hypertension (high blood pressure), according to multiple studies. Unfortunately, the VA has not yet recognized Vietnam veteran hypertension as a presumptive disease or condition. The Army Chemical Corps (ACC) Vietnam-Era Veterans...

For veterans with PTSD and obstructive sleep apnea, a new study has spotlighted treatment with a continuous positive airway pressure (CPAP) machine helps alleviate PTSD symptoms. The study, published online on February 3, 2017, from the VA Western New...

VA disability claims backlog grows despite paperless fix (Military.com) Officials from the Veterans Affairs Department were pressed Tuesday to explain how the paperless fix to the disability claims process has initially resulted in growing backlogs. The claims backlog stood...
The Dollar Value of Your Benefits:
Your Need-to-Know Calculators

What
if

VA benefits were deducted from your military retirement pay?

The Congressional Budget Office says it's an option to lower the military retirement annuity by the amount you receive in VA disability payments. How much would you lose?

What
if

the government taxed your disability benefits as income?

It hasn't happened, but a Congressional Budget Office report says it's an option open to Congress. Use our calculator to estimate how much less you'd have in net income.
VetsHQ simplifies veterans benefits for you
by condensing the complex.
Pages of Federal and Department of Veterans Affairs rules and regulations
Potential proof documents the veteran may be required to submit by the VA
The total number of forms that could be potentially filled out by the veteran
Simple, completely accessible VetsHQ questionnaire that takes just 10 minutes to complete
Veterans Benefits Assessment
VetsHQ provides clear guidance about the benefits every veteran may be entitled to receive. VetsHQ cuts through jargon, conflicting instructions, and requirements that can make anyone dizzy. Using a dynamic questionnaire, VetsHQ walks the veteran through the veterans benefits claims assessment process.
It's as easy as 1-2-3.

Welcome to VetsHQ, an online community for America's servicemen and women. VetsHQ provides a variety of services to help meet your individual needs.  Here, you will find information from experts and your fellow veterans about disabilities and disability compensation, benefits available to veterans, how to work with the Veterans Administration, and much more.  VetsHQ's Claims Management Services Center will help you identify what benefits you might qualify for and give you free access to the information you will need in order to prepare and file your claim for benefits with the VA.  Based on your answers to a short questionnaire, VetsHQ will generate a tailored list of benefits for which you may qualify.  Should you decide to file a claim, VetsHQ will provide links to the necessary forms, which you can fill out and submit, either electronically or by mail.  It is important to understand that you are responsible for preparing and filing your own claims for benefits. But VetsHQ will give you the tools you need to take the next step and will identify accredited organizations that provide free legal services should you require additional, individualized assistance.