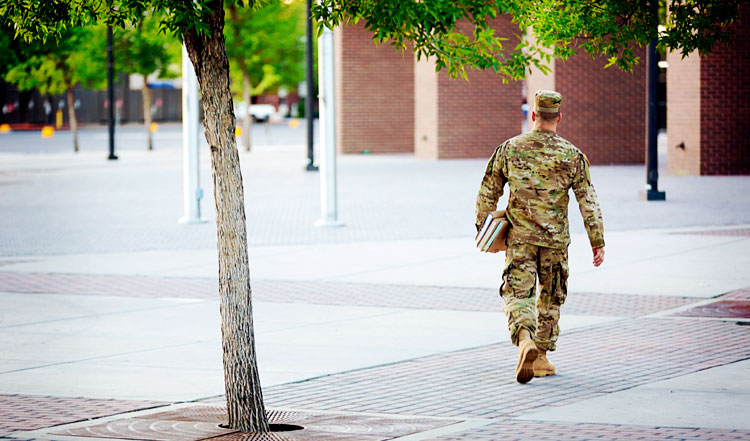 Student Veterans Can Receive In-State Tuition Rates At All Public Colleges Beginning Jan. 1, 2016
The G.I. Bill has expanded access for veterans to educational opportunities for the past 70 years on a federal level. But the recent passage of the Veterans Access, Choice, and Accountability Act of 2014 by Congress was another landmark legislative achievement for student veterans. The bill:
• Requires public colleges to provide in-state tuition to veterans and eligible dependents in order for the school to remain eligible to receive G.I. Bill education payments.
• Expands the Sgt. Fry Scholarship Program to provide full Post-9/11 G.I. Bill benefits to spouses of servicemembers who died in the line of duty after 9/11.
• This legislation takes effect for the Jan. 1, 2016.
Update: The legislation was scheduled to take effect July 1, 2015, but VA Secretary Robert McDonald announced on May 14, 2015 that the requirement was being pushed back to give more time for states to fully comply with the requirement by changing any state laws or policies needed. Currently, just 21 states have fully complied. Some of the nation's most populous states as well as those with large veteran populations were not in compliance, according to the list posted by the VA. Those states included California, Florida, Illinois, Maryland, Michigan, North Carolina, Ohio and Pennsylvania.
Click on the state links below to view state-by-state legislation and additional student veterans benefits.
Sources: VetsHQ research, Student Veterans of America, American Legion