Grant and Per Diem Program serving homeless veterans
The battle to end the issue of homeless veterans has been renewed through just-announced VA funding grants. Community agencies participating in the VA's Grant and Per Diem (GPD) Program were awarded $4 million and $12.8 million in two separate awards announced this month.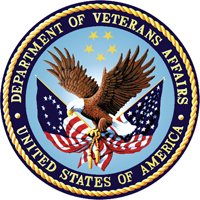 Community organizations will be able to continue providing enhanced services for homeless Veterans with special needs and transitional housing with supportive services for homeless Veterans. Organizations in the following states were awarded grants to continue their services: Arkansas, Arizona, California, Colorado, the District of Columbia, Delaware, Florida, Iowa, Illinois, Massachusetts, Maryland, Nebraska, New Jersey, Nevada, New York, Ohio, Pennsylvania, South Dakota, Texas, Utah, and Washington.
The GPD Program is a key component to the national plan to significantly reduce homelessness among Veterans. The VA grants allow community agencies to continue to provide transitional housing and other services. Only programs with supportive housing (up to 24 months) or service centers (offering services such as case management, education, crisis intervention, counseling, services targeted towards specialized populations including homeless women Veterans, etc.) are eligible for these funds.
In an article, "Homeless vets a 'stain on our nation," published in April 2015, Michelle Obama and Jill Biden reiterated the national emphasis on ending Veteran homelessness. "…We've made historic progress — since 2010, we've housed nearly 230,000 veterans and their family members through housing vouchers from the Department of Housing and Urban Development and homelessness programs at the Department of Veterans Affairs. In addition, over the past year, 570 mayors, local officials and governors have joined the Mayors Challenge to End Veteran Homelessness. They're committing to end veteran homeless in their communities by the end of 2015, and they're making great progress."
More information about VA's homeless programs is available at www.va.gov/homeless.
A breakout of the funds distributed is below.
Special Needs Services
| | | | | |
| --- | --- | --- | --- | --- |
| State | Agency | Program Description | Organization Address | Award Amount |
| AR | St. Francis House, Inc. | Continue the provision of special need services to the chronically mentally ill homeless Veteran population | 2701 South Elm Street, Little Rock, AR 72204 | $183,750.00 |
| CA | Salvation Army, a California Corporation | Continue the provision of special need services to homeless women Veterans, including women who have care of minor dependents | 11301 Wilshire Blvd Bldg 212 Los Angeles, CA 90073 | $162,750.00 |
| CA | Salvation Army, a California Corporation | Provide special need services to the chronically mentally ill homeless Veteran population | 900 West James M. Wood Blvd., Los Angeles, CA 90015 | $150,169.00 |
| CA | Swords to Plowshares | Continue the provision of special need services to the chronically mentally ill homeless Veteran population | 1060 Howard Street, San Francisco, CA 94103 | $341,250.00 |
| CA | Swords to Plowshares | Provide special need services to the frail elderly homeless Veteran population | 1060 Howard Street, San Francisco, CA 94103 | $165,819.00 |
| CA | United States Veterans Initiative, Inc. | Continue the provision of special need services to homeless women Veterans, including women who have care of minor dependents | 800 W. Sixth Street, Suite 1505, Los Angeles, CA 90017 | $126,069.00 |
| CA | Vietnam Veterans of California, Inc. | Continue the provision of special need services to homeless women Veterans, including women who have care of minor dependents | 2455 Bennett Valley Road, Suite C105, Santa Rosa, CA 95404 | $160,727.00 |
| CA | Vietnam Veterans of California, Inc. | Provide special need services to the chronically mentally ill homeless Veteran population | 2455 Bennett Valley Road, Suite C105, Santa Rosa, CA 95404 | $218,053.00 |
| CA | Vietnam Veterans of San Diego | Continue the provision of special need services to homeless women Veterans, including women who have care of minor dependents | 4141 Pacific Hwy, San Diego, CA 92110 | $150,308.00 |
| CA | Vietnam Veterans of San Diego | Provide special need services to the chronically mentally ill homeless Veteran population | 4141 Pacific Hwy, San Diego, CA 92110 | $275,100.00 |
| CO | Catholic Charities and Community Services of the Archdiocese of Denver, Inc. | Provide special need services to the chronically mentally ill homeless Veteran population | 4045 Pecos St., Denver, CO 80211 | $314,604.00 |
| MA | Vietnam Veterans Workshop, Inc. | Continue the provision of special need services to the frail elderly homeless Veteran population | 17 Court Street, Boston, MA 02108 | $154,226.00 |
| MA | Vietnam Veterans Workshop, Inc. | Continue the provision of special need services to the chronically mentally ill homeless Veteran population | 17 Court Street, Boston, MA 02108 | $226,343.00 |
| MD | Way Station, Inc. | Provide special need services to the chronically mentally ill homeless Veteran population | 230 W. Patrick Street, Frederick, MD 21701 | $240,884.00 |
| NY | United Veterans Beacon House, Inc. | Continue the provision of special need services to the frail elderly homeless Veteran population | 1715 Union Blvd., Bay Shore, NY 11706 | $125,475.00 |
| OH | Volunteers of America of Greater Ohio, Inc. | Continue the provision of special need services to the chronically mentally ill homeless Veteran population | 8225 Brecksville Rd, Ste. 206, Cleveland, OH 44141 | $249,375.00 |
| OH | Volunteers of America of Greater Ohio, Inc. | Provide special need services to the chronically mentally ill homeless Veteran population | 8225 Brecksville Rd, Ste. 206, Cleveland, OH 44141 | $210,000.00 |
| OH | West Side Catholic Center | Continue the provision of special need services to homeless women Veterans, including women who have care of minor dependents | 3135 Lorain Avenue, Cleveland, OH 44113 | $52,500.00 |
| TX | Opportunity Center for the Homeless | Continue the provision of special need services to the chronically mentally ill homeless Veteran population | 1208 Myrtle Avenue, El Paso, TX 79901 | $130,936.00 |
| TX | United States Veterans Initiative, Inc. | Continue the provision of special need services to the chronically mentally ill homeless Veteran population | 800 W. Sixth Street, Suite 1505, Los Angeles, CA 90017 | $210,000.00 |
| UT | First Step House, Inc. | Continue the provision of special need services to the chronically mentally ill homeless Veteran population | 411 North Grant Street, Salt Lake City, UT 84116 | $239,634.00 |
Transitional Housing
| | | | | | |
| --- | --- | --- | --- | --- | --- |
| State | City | Agency | Beds | Program Description | Amount Awarded |
| AZ | Phoenix | United States Veterans Initiative, Inc. | 25 | Provide a daily average of 25 beds for homeless Veterans utilizing a 'Transition in Place' housing model in an effort to promote increased housing stabilization. Provision of services will occur at 3400 NW Grand Avenue; 1110 N. 16th Street; and 804 East Jones Avenue, Phoenix, AZ. | $1,012,000.00 |
| CA | Bakersfield | California Veterans Assistance Foundation | 5 | Provide a daily average of 5 beds for homeless Veterans utilizing a 'Transition in Place' housing model in an effort to promote increased housing stabilization. Provision of services will occur at scattered site apartments in Bakersfield, CA. | $212,978.00 |
| CO | Denver | Colorado Coalition for the Homeless | 25 | Provide a daily average of 25 beds for homeless Veterans utilizing a 'Transition in Place' housing model in an effort to promote increased housing stabilization. Provision of services will occur at scattered site apartments in Denver, CO. | $916,000.00 |
| DC | Washington | Veterans on the Rise, Inc. | 20 | Provide a daily average of 20 beds for homeless Veterans utilizing a 'Transition in Place' housing model in an effort to promote increased housing stabilization. Provision of services will occur at scattered site apartments in Washington, DC. | $486,485.00 |
| DE | Wilmington, Kent, & Sussex counties | Connections Community Support Programs, Inc. | 25 | Provide a daily average of 25 beds for homeless Veterans utilizing a 'Transition in Place' housing model in an effort to promote increased housing stabilization. Provision of services will occur at 901 North Washington Street, Wilmington, DE; and scattered site apartments in Kent and Sussex counties, DE. | $535,273.00 |
| FL | Broward County | HOPE South Florida, Inc. | 25 | Provide a daily average of 25 beds for homeless Veterans utilizing a 'Transition in Place' housing model in an effort to promote increased housing stabilization. Provision of services will occur at scattered site apartments in Broward County, FL. | $763,642.00 |
| FL | Clearwater & Largo | Catholic Charities Diocese of St. Petersburg, Inc. | 25 | Provide a daily average of 25 beds for homeless Veterans utilizing a 'Transition in Place' housing model in an effort to promote increased housing stabilization. Provision of services will occur at 5726 126th Avenue North, Clearwater, FL; and 8384 Bayou Boardwalk, Largo, FL. | $790,590.00 |
| FL | Seminole County | Homeless Services Network of Central Florida, Inc. | 24 | Provide a daily average of 24 beds for homeless Veterans utilizing a 'Transition in Place' housing model in an effort to promote increased housing stabilization. Provision of services will occur at scattered site apartments in Seminole County, FL. | $260,000.00 |
| FL | St. Cloud & Kissimmee | Transition House, Inc. | 4 | Provide a daily average of 4 beds for homeless Veterans utilizing a 'Transition in Place' housing model in an effort to promote increased housing stabilization. Provision of services will occur at 715 Florida Avenue, St. Cloud, FL; and 4596 West Irlo Bronson Memorial Hwy., Kissimmee, FL. | $120,917.00 |
| IA | Des Moines | Young Men's Christian Association of Greater Des Moines | 12 | Provide a daily average of 12 beds for homeless Veterans utilizing a 'Transition in Place' housing model in an effort to promote increased housing stabilization. Provision of services will occur at 2 SW 9th Street, Des Moines, IA. | $511,146.00 |
| IL | Chicago | Featherfist | 25 | Provide a daily average of 25 beds for homeless Veterans utilizing a 'Transition in Place' housing model in an effort to promote increased housing stabilization. Provision of services will occur at 7201 South Jeffery Blvd.; 8300 South Green Street; and 6731 South Jeffery Blvd., Chicago, IL. | $1,199,988.00 |
| NE | Lincoln | CenterPointe, Inc. | 25 | Provide a daily average of 25 beds for homeless Veterans utilizing a 'Transition in Place' housing model in an effort to promote increased housing stabilization. Provision of services will occur at scattered site apartments in Lincoln, NE. | $650,430.00 |
| NE | Omaha | Salvation Army | 25 | Provide a daily average of 25 beds for homeless Veterans utilizing a 'Transition in Place' housing model in an effort to promote increased housing stabilization. Provision of services will occur at scattered site housing locations in Omaha, NE. | $632,472.00 |
| NJ & PA | Atlantic, Burlington, Camden, Gloucester, and Mercer counties | Volunteers of America of Delaware Valley | 12 | Provide a daily average of 12 beds for homeless Veterans utilizing a 'Transition in Place' housing model in an effort to promote increased housing stabilization. Provision of services will occur at scattered site apartments in Atlantic, Burlington, Camden, Gloucester, and Mercer counties, NJ, as well as in scattered site apartments in Philadelphia, PA. | $395,295.00 |
| NV | Las Vegas | United States Veterans Initiative, Inc. | 25 | Provide a daily average of 25 beds for homeless Veterans utilizing a 'Transition in Place' housing model in an effort to promote increased housing stabilization. Provision of services will occur at 525 East Bonanza Road, Las Vegas, NV. | $853,000.00 |
| OH | Warren | Family and Community Services, Inc. | 20 | Provide a daily average of 20 beds for homeless Veterans utilizing a 'Transition in Place' housing model in an effort to promote increased housing stabilization. Provision of services will occur at scattered site apartments in Warren, OH. | $632,472.00 |
| PA | Dauphin, Cumberland, Perry, Lebanon, and York counties | YWCA of Greater Harrisburg | 20 | Provide a daily average of 20 beds for homeless Veterans utilizing a 'Transition in Place' housing model in an effort to promote increased housing stabilization. Provision of services will occur at scattered site apartments in Dauphin, Cumberland, Perry, Lebanon, and York counties, PA. | $470,000.00 |
| SD | Sioux Falls | Volunteers of America, Dakotas | 25 | Provide a daily average of 25 beds for homeless Veterans utilizing a 'Transition in Place' housing model in an effort to promote increased housing stabilization. Provision of services will occur at 4008 South Louise Avenue; 4213 E. 12th Street; and 3105 E. 11th Street, Sioux Falls, SD. | $967,888.00 |
| TX | Houston | Asset Building Network, Inc. | 25 | Provide a daily average of 25 beds for homeless Veterans utilizing a 'Transition in Place' housing model in an effort to promote increased housing stabilization. Provision of services will occur at 12211 Fondren Road, Houston, TX. | $988,242.00 |
| WA | Cowlitz County | Longview Housing Authority | 10 | Provide a daily average of 10 beds for homeless Veterans utilizing a 'Transition in Place' housing model in an effort to promote increased housing stabilization. Provision of services will occur at ten scattered single family dwellings in Cowlitz County, WA. | $402,812.00 |