Orgs get $300 million for Supportive Services for Veteran Families
The Department of Veterans Affairs (VA) has awarded $300 million to nonprofit organizations and consumer cooperatives to provide Supportive Services for Veteran Families through the SSVG Program through Sept. 30, 2016.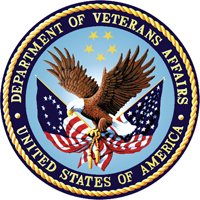 The Supportive Services for Veteran Families Program allows organizations to provide supportive services to very low-income veteran families that are living in or transitioning to permanent housing. SSVF services are generally provided to veterans with an income below 30 to 50 percent of the area median income who are at risk for becoming homeless or have recently become homeless.
SSVF grant funds can be used for a Veteran who is a single person, a family in which the head of household is a veteran, or a family in which the spouse of the head of household is a veteran. Authorized expenses include:
Rental assistance
Utility-fee payment assistance
Security or utility deposits
Moving costs
Emergency housing assistance
General housing stability assistance  to address a participant's emergency situation for the following types of expenses:

Expenses associated with gaining or keeping employment, such as obtaining uniforms, tools, certifications, and licenses.
Expenses associated with moving into permanent housing, such as obtaining basic kitchen utensils, bedding, and other supplies.
Expenses necessary for securing appropriate permanent housing, such as fees for housing applications, housing inspections, or background checks.
A reasonable amount for a broker's fee when such a third party has assisted in identifying permanent housing.
Federal regulation defines ineligible activities for the SSVF Program grant monies, including:
Mortgage costs or costs needed by homeowners to assist with any fees, taxes, or other costs of refinancing
Construction or rehabilitation of buildings
Home care and home health aides typically used to provide care in support of daily living activities. This includes care that is focused on treatment for an injury or illness, rehabilitation, or other assistance generally required to assist those with handicaps or other physical limitations
Credit card bills or other consumer debt
Medical or dental care and medicines
Direct cash assistance to participants
Court-ordered judgments or fines, with few exceptions
Pet care
Entertainment activities
Each organization awarded a SSVF Grant works in partnership with their Local Continuums of Care (CoCs).  The CoC  is a community plan to organize and deliver housing and services to meet the needs of all people who experience homelessness in a community. Intake and assessment processes are coordinated so that eligible members of the community have access to assistance are matched with resources that best fit the circumstance.
The Supportive Services for Veteran Families Program (SSVF) program is authorized by 38 U.S.C. 2044. The Program is implemented through regulation at 38 CFR Part 62.
You can scroll through the chart below to see nonprofits and consumer cooperatives in your state and how much money each was awarded.
FY 2016 Supportive Services for Veteran Families (SSVF) Awards List
State(s) Served
Organization
Counties to be Served
Amount
AK
Catholic Social Services
Anchorage, Matanuska-Susitna
$536,641.00
AL
Housing First, Inc.
Mobile, Baldwin, Washington,  Clarke
$1,327,000.00
AZ
United Methodist Outreach
Ministries
Maricopa County
$728,749.00
AZ
Primavera Foundation
Pima County
$1,071,011.00
CA
Volunteers  of America of Los
Angeles, Inc.
Los Angeles
$2,000,000.00
CA
New Directions, Inc.
Los Angeles
$1,169,335.00
CA
Emergency Housing Consortium of Santa Clara County
Santa Clara
$301,688.88
CA
WestCare California, Inc.
Fresno, Kings, Madera, Merced, San Joaquin, Stanislaus, Tulare
$2,000,000.00
CA
Goodwill Industries of Santa Clara
County
Santa Clara, San Benito, Alameda,  San Mateo
$455,940.00
CA
PATH (People Assisting the
Homeless)
Los Angeles County, San Luis Obispo
$2,000,000.00
CA
InnVision Shelter Network (formerly Shelter Network of San Mateo)
San Mateo
$828,373.00
CA
Shelter, Inc. of Contra Costa
County
Contra Costa
$762,085.72
CA
The Salvation Army, a California
Corporation
Los Angeles, Ventura, Santa Barbara
$1,608,149.60
CA
Volunteers of America of Greater Sacramento  and Northern Nevada, Inc.
Sacramento, Placer, Yolo
$1,253,704.00
CA
Community  Catalysts of California
San Diego, Imperial, Riverside
$1,941,009.00
CT
Community Renewal Team, Inc.
Hartford, Middlesex, New Haven, New London
$529,380.00
FL
Homeless Services Network of
Central Florida, Inc.
Lake, Orange, Seminole, Osceola
$1,210,223.00
FL
Advocate Program, Inc.
Miami-Dade County, Monroe County
$1,677,778.00
FL
Carrfour Supportive  Housing, Inc.
Broward County, Miami-Dade  County
$1,786,250.00
FL
Jewish Family & Children's Service of Sarasota-Manatee, Inc.
Manatee, Sarasota, Charlotte and DeSoto
$1,166,237.00
GA
Central Savannah River Area Economic Opportunity Authority, Inc. (CSRA EOA)
Richmond, Columbia, Burke, Jefferson, Lincoln, McDuffie, Warren, Glascock, Jenkins
$1,098,698.16
HI
Catholic Charities Hawaii
Honolulu , Maui, Kauai , Hawaii
$1,101,224.00
ID
El-Ada, Inc.
Ada, Elmore, Canyon
$307,490.00
IL
Thresholds
Cook
$985,149.00
IL
Volunteers  of America of Illinois
Cook, Lake, Kane, Kendall, DuPage, McHenry, Will
$1,144,288.00
IN
United Way of Central Indiana, Inc.
Marion, Hamilton, Hendricks, Hancock, Morgan, Shelby, Johnson
$1,361,672.89
LA
Volunteers of America of Greater
New Orleans
New Orleans, Tangipahoa, Jefferson, St. Bernard, Plaquemine, Assumption, Livingston, St. James, St. Mary, Terrebone,  Lafourche, St. Charles, St. Tammany, Washington, St. John The Baptist, St. Helena
$2,000,000.00
LA
Wellspring  Alliance for Families, Inc.
Caldwell, East Carroll, Franklin, Jackson, Lincoln, Madison, Morehouse,  Ouachita, Richland, Tensas, Union, and West Carroll
$709,206.28
MA
Volunteers of America of
Massachusetts, Inc.
Suffolk, Middlesex, Plymouth, Norfolk
$1,361,162.00
MD
Alliance, Inc.
Baltimore City, Baltimore County, Anne Arundel, Howard, Harford, Cecil, Carroll, Washington,  Frederick, Wicomoc, Somerset, Worcester, Kent, Queen Anne's, Talbot, Caroline, Dorchester
$2,000,000.00
ME
Preble Street
Cumberland, York, Sagadohoc, Oxford, Androscoggin, Franklin, Aroostook, Knox, Waldo, Washington, Hancock, Kennebec, Somerset, Pennobscot,  Piscatiquis,  Lincoln
$1,683,966.00
MI
Wayne Metropolitan  Community
Action Agency
Wayne, Washtenaw,  Monroe Counties
$637,122.00
MI
Southwest Counseling Solutions
Wayne, Oakland, Macomb
$1,550,328.75
MN
Minnesota  Assistance  Council for
Veterans
Aitkin, Anoka, Becker, Beltrami, Benton, Big Stone, Blue Earth, Brown, Carlton, Carver, Cass, Chippewa Chisago, Clay, Clearwater,  Cook, Cottonwood,  Crow Wing, Dakota, Dodge, Douglas, Faribault, Fillmore, Freeborn, Goodhue ,
Grant, Hennepin, Houston, Hubbard, Isanti, Itasca, Jackson,
Kanabec, Kandiyohi Kittson, Koochiching, Lac qui Parle, Lake, Lake of the Woods, Le Sueur, Lincoln, Lyon, Mahnomen, Marshall, Martin, McLeod, Meeker, Mille Lacs, Morrison, Mower, Murray, Nicollet, Nobles, Norman, Olmsted, Otter Tail, Pennington,  Pine, Pipestone, Polk, Pope, Ramsey, Red Lake, Redwood, Renville, Rice, Rock, Roseau, Scott, Sherburne, Sibley, St. Louis, Stearns, Steele, Stevens, Swift, Todd, Traverse, Wabasha, Wadena, Waseca, Washington,  Watonwan,  Wilkin, Winona, Wright, Yellow Medicine
$1,435,140.00
NC
United Way of Forsyth County, Inc.
Forsyth, Guilford, Stokes, Surry, Yadkin, Davie, Davidson
$837,121.58
NC
Passage Home Inc.
Wake
$294,856.00
ND
North Dakota Coalition of
Homeless People, Inc.
All counties in North Dakota
$902,472.00
NE
Central Nebraska Community
Services
Adams, Buffalo, Blaine, Boone, Boyd, Brown, Cherry, Colfax, Custer, Garfield, Greeley, Hall, Hamilton, Holt, Howard, Keya Paha, Loup, Merrick, Nance, Platte, Rock, Sherman, Valley and Wheeler
$194,530.00
NJ
Catholic Charities Dioceses of
Camden, Inc.
Atlantic, Camden, Cape May, Cumberland, Gloucester, Salem
$1,286,982.00
NM
Goodwill Industries of New
Mexico
Bernalillo, Catron, Chavez, Cibola, Colfax, Curry, DeBaca, Eddy, Guadalupe,  Harding, Lea, Los Alamos, McKinley, Mora, Quay, Rio Ariba, Roosevelt, San Juan, San Miguel, Sandoval, Santa Fe, Socorro, Taos, Torrance, Union, Valencia
$1,107,191.00
NY
HELP Social Service Corporation
New York, Kings , Bronx , Queen, Richmond
$1,547,433.00
NY
Samaritan Village, Inc.
New York, Queens , Kings, Bronx
$1,982,832.00
NY
Westchester  Community Opportunity  Program, Inc. (WestCOP)
Westchester,  Putnam, Rockland, Orange, Ulster, Dutchess, Sullivan
$1,916,631.00
OH
Mental Health Services for
Homeless Persons, Inc.
Cuyahoga
$1,710,248.00
OK
Community  Service Council of
Greater Tulsa, Inc.
Cherokee, Craig, Creek, Delaware, Garfield, Kay, Mayes, Muskogee, Noble, Nowata, Okmulgee, Osage, Ottawa, Pawnee, Payne, Rogers, Tulsa, Wagoner, Washington
$1,675,646.80
OR
St. Vincent de Paul Society of
Lane County, Inc.
Benton, Lane, Lincoln, Linn
$282,000.00
PA
Project H.O.M.E.
Philadelphia  County
$2,000,000.00
SC
One-Eighty Place
Berkeley, Charleston, Dorchester, Beaufort, Colleton, Hampton, Jasper, Georgetown and Horry
$2,000,000.00
TX
Families in Crisis, Inc.
Bell
$660,433.00
TX
Caritas of Austin
Travis, Bastrop, Williamson
$546,844.00
TX
Catholic Charities Diocese of Fort
Worth, Inc.
Tarrant, Denton, Wichita
$1,136,509.00
TX
Career and Recovery Resources, Inc.
Harris,  Ft. Bend, Montgomery, Galveston, Waller,  Liberty, and Brazoria
$896,578.00
VA
Virginia Supportive Housing
City of Richmond, Henrico , Chesterfield , Hanover , Goochland  , Powhatan , Charles City, New Kent , City of Petersburg,  City of Hopewell, Dinwiddie , City of Colonial Heights, Surry , Sussex , City of Emporia, City of Charlottesville, Albermarle , Fluvanna , Nelson , Greene, and Louisa
$1,222,236.00
WA
Community  Psychiatric  Clinic
King
$917,602.00
WA
Opportunity Council
Whatcom, Island, Skagit, Clallam, Jefferson
$704,883.24
WI
Center for Veterans Issues, Limited
Brown, Calumet, Columbia, Dodge, Door, Fond du Lac, Grant, Green, Green Lake, Iowa, Kenosha, Kewaunee, Lafayette, Manitowoc, Milwaukee, Outagamie, Ozaukee, Marathon, Portage, Racine, Rock, Shawano, Sheboygan, Walworth, Washington, Waukesha, Waupaca, Waushara, Winnebago
$2,000,000.00
WV
Roark-Sullivan Lifeway Center, Inc.
Kanawha, Cabell, Wayne
$298,300.00
CO, WY
Rocky Mountain Human Services
All counties in Colorado                                             Wyoming: Laramie
$1,982,307.68
AL, FL
Northwest Florida Comprehensive Services for Children, Inc.
Alabama: Escambia County
Florida: Escambia, Santa Rosa, Okaloosa, Walton, Holmes, Washington,  Bay, Jackson, Calhoun, Gulf
$1,231,247.00
IA, IL
Humility of Mary Shelter, Inc.
Illinois: Henry, Mercer, Rock Island, Whiteside      Iowa: Clinton, Muscatine, Scott
$280,024.68
CT, MA, ME, NH, RI, VT
Veterans, Inc.
All counties in Massachusetts, Vermont, New Hampshire, Maine, Connecticut, and Rhode Island
$2,000,000.00
TN, KY
Centerstone of Tennessee, Inc.
Tennessee: Bedford, Cannon, Cheatham, Coffee, Davidson, Dickson, Hickman, Houston, Humphreys,  Macon, Maury, Montgomery, Robertson,  Rutherford,  Smith, Stewart, Sumner, Trousdale, Williamson, and Wilson
Kentucky: Allen, Christian, Logan, Simpson, Todd, Trigg,
Warren, Edmonson,  Hart, Barren, Metcalfe, Monroe, McCracken, Ballar, Carlisle, Hickman, Fulton, Graves, Marshall, Calloway
$2,000,000.00
AR
St. Francis House, Inc.
Pulaski, Lonoke, Saline, Faulkner, White, Garland, Jefferson
$623,540.00
AZ
American National Red Cross
Southern Arizona Chapter
Pima, Cochise, Santa Cruz, Graham, Greenlee
$1,138,870.80
CA
California Veterans Assistance
Foundation, Inc.
Kern
$367,200.00
CT
The Workplace, Inc.
Fairfield, New Haven
$1,281,624.00
DE
Connections Community Support
Programs, Inc.
New Castle, Kent, Sussex County
$874,540.00
FL
Faith, Hope, Love, Charity, Inc.
Palm Beach
$972,400.00
FL
American Red Cross, Lee County
Chapter
Lee, Collier
$255,000.00
FL
Salvation Army, a Georgia
Corporation
Volusia, Flagler
$410,328.00
GA
Action Ministries, Inc.
Athens/Clarke, Barrow, Bartow, Carroll, Clayton, Cobb, Dekalb, Douglas, Fannin, Floyd, Fulton, Gilmer, Gordon, Gwinnett, Hall, Henry, Murray, Paulding, Pickens, Polk, Whitfield
$1,020,000.00
GA
Decatur Cooperative  Ministry, Inc.
DeKalb, Henry, Clayton
$560,357.00
IA
Primary Health Care, Inc.
Dallas, Jasper, Marshall, Polk, Story, Warren
$517,038.00
IL
Salvation Army, an Illinois
Corporation
Champaign,  DeWitt, Douglas, Ford, Fulton, Iroquois, Livingston, Logan, Macon, Mason, McLean, Peoria, Piatt, Sangamon,  Tazewell, Vermillion,  Woodford
$1,613,640.00
IL
Heartland Human Care Services, Inc.
Cook
$1,299,127.00
IN
Community  Action of Northeast
Indiana, Inc.
Adams, Allen, Blackford, Cass, DeKalb, Delaware, Elkhart, Fulton, Grant, Henry, Howard, Huntington,  Jay, Kosciusko, LaGrange, Marshall, Miami, Noble, Pulaski, Randolph, St. Joseph, Steuben, Tipton, Wabash, Wells, and Whitley
$445,566.60
MD
Three Oaks Homeless Shelter, Inc.
Calvert, Charles St. Mary's
$235,815.00
MI
Northwest Michigan Community
Action Agency, Inc.
Alpena, Alcona, Antrim, Benzie, Charlevoix,  Cheboygan, Crawford, Emmet, Grand Traverse, Iosco, Kalkaska, Leelanau, Manistee, Mason, Missaukee, Montmorency, Ogemaw, Oscoda, Otsego, Presque Isle, Roscommon, Wexford
$653,174.00
MO
Welcome Home, Inc.
Audrain, Boone, Callaway, Cooper, Cole, Gasconade, Howard, Macon, Moniteau, Monroe, Montgomery, Osage, Randolph
$190,638.00
MO
Catholic Charities of Kansas City – St Joseph, Inc.
Johnson, Henry, Cass, Jackson, Clay, Ray, Platte, Lafayette, Clinton, Dekalb, Buchanan, Andrew
Four additional counties are described in the expansion narrative.
$679,878.00
MS
Region XII Commission on Mental Health & Retardation (Pine Belt Mental Health)
Adams, Amite, Claiborne, Clarke, Copiah, Covington, Forrest, Franklin, George, Greene, Hancock, Harrison, Hinds, Jackson, Jasper, Jefferson, Jefferson Davis, Jones, Lamar, Lauderdale, Lawrence, Lincoln, Marion, Newton, Pearl River, Perry, Pike, Rankin, Scott, Simpson, Smith, Stone, Walthall, Warren, Wayne, Wilkinson
$892,807.00
MT
Volunteers  of America Northern
Rockies
Yellowstone,  Sweet Grass, Stillwater, Big Horn, Carbon, Lewis, Clark
$721,140.00
NC
Asheville Buncombe  Community
Christian Ministry, Inc.
Ashe, Avery, Buncombe,  Burke, Caldwell, Catawba, Cherokee, Clay, Cleveland, Gaston, Graham, Haywood, Henderson,  Jackson, Macon, Lincoln, McDowell, Madison, Mecklenburg, Mitchell, Polk, Rutherford,  Swain, Transylvania, Watauga, Yancey
$751,740.00
NH
Harbor Homes, Inc.
All counties in New Hampshire
$1,007,000.00
NV
United States Veterans Initiative
Clark
$1,231,140.00
NV
Vietnam Veterans of California, Inc. (Sacramento Veterans Resource)
Washoe, Humboldt, Elko, Pershing, Lander, Eureka, White
Pine, Storey, Carson City, Churchill, Douglas, Lyon, Mineral
$1,970,400.00
NV
Salvation Army, a California
Corporation
Clark, Nye
$458,750.00
NY
Catholic Charities of the Roman
Catholic Diocese of Syracuse NY
Onondaga
$600,878.00
NY
Institute for Community Living, Inc.
Queens, Kings, Manhattan, Bronx, Staten Island
$1,282,140.00
NY
Soldier On of Delaware, Inc.
St. Lawrence, Jefferson, Lewis, Oswego, Oneida, Madison, Onondaga, Cayuga, Seneca, Schuyler, Tompkins, Cortland, Chenango, Broome, Tioga, Chemung, and Steuben
$2,000,000.00
NY
Hudson River Housing, Inc.
Dutchess
$511,035.00
OH, KY
Ohio Valley Goodwill Industries
Rehabilitation Center, Inc.
Ohio: Hamilton, Butler, Clermont, Warren
Kentucky: Kenton, Campbell,  Boone
$992,947.00
OH
Maumee Valley Guidance Center, Inc.
Defiance, Henry, Fulton, Paulding,and William
$260,274.00
OR
Community  Action Team, Inc.
Clatsop, Columbia, Tillamook, and Washington
$723,256.00
OR
Central Oregon Veteran's
Outreach
Deschutes,  Jefferson and Crook counties.
$313,000.00
OR
Access
Jackson, Douglas, Josephine, Coos, Curry
$693,538.00
PA
Veterans Leadership Program of
Western Pennsylvania, Inc.
Allegheny, Armstrong, Beaver, Bedford, Blair, Butler, Cambria, Centre, Clearfield, Fayette, Fulton, Greene, Huntington,  Indiana, Lawrence, Somerset, Washington, Westmoreland
$1,828,812.00
PA
Opportunity House
Berks, Schuylkill, Lancaster
$729,495.00
PA
Lehigh Valley Center for
Independent Living, Inc.
Lehigh, Northampton, Carbon, Monroe, Berks and Pike
$236,640.00
PR
Casa del Peregrino Aguadilla, Inc.
Aibonito, Carolina, Florida, San Juan, Arecibo, Cataño, Guaynabo, Toa Alta, Barceloneta,  Ciales, Lares, Toa Baja, Barranquitas, Comerío, Morovis, Vega Alta, Bayamón, Corozal, Naranjito, Vega Baja, Camuy, Dorado, Orocovis, Utuado
$291,180.00
SD
Cornerstone Rescue Mission
All counties in South Dakota
$761,436.00
TN
West Tennessee Legal Services, Inc.
Humphreys, Houston, Stewart, Henry, Benton, Decatur, Hardin, McNairy, Chester, Henderson,  Carroll, Weakley, Obion, Gibson, Madison, Hardeman,  Haywood, Crockett, Dyer, Lake, Lauderdale,  Tipton, and Fayette
$290,600.00
TX
Salvation Army, a Georgia
Corporation
Harris, Montgomery, Fort Bend, and Galveston
$1,065,472.00
TX
Goodwill Industries of Houston, Inc.
Harris, Montgomery, Galveston
$1,774,293.89
VA
Volunteers of America
Chesapeake
Arlington, Fairfax, Loudoun, Prince William Counties and
Alexandria City
$524,748.00
WA
Catholic Community  Services of
Western Washington
Snohomish,  Pierce, King, Kitsap, Thurston
$776,300.52
WA
YWCA of Seattle – King County – Snohomish  County
King County
$481,165.00
WI
Veterans Assistance  Foundation, Inc.
Adams, Barron, Brown, Buffalo, Chippewa, Clark, Columbia, Crawford, Dodge, Dunn, Eau Claire, Green Lake, Jackson, Juneau, Kenosha, La Crosse, Marathon, Marqutte, Monroe, Outagamie,  Pepin, Pierce, Polk, Portage, Racine, Richland, Rusk, Sauk, Shawano, St. Croix, Taylor, Trempealeau, Vernon, Walworth, Waupaca, Waushara, Winnebego,
Wood
$619,140.00
WI
Community  Action Coalition for
South Central Wisconsin, Inc.
Dane, Jefferson, Waukesha
$322,500.00
CO, NM
Volunteers  of America Colorado
Branch, Inc.
La Plata, Archuleta, Montezuma,  Dolores, San Juan, San Juan, Hinsdale, Mesa, Delta, Montrose, Garfield, Adams, Arapahoe, Broomfield, Clear Creek, Douglas, Gilpin, Jefferson, Denver, Larimer, Weld, Boulder, Morgan, Logan
$2,000,000.00
DC, MD, VA
Friendship Place
District of Columbia, Frederick, Prince George's, Montgomery, Arlington, Fairfax, Loudoun, Alexandria, Prince William
$2,000,000.00
CT, MA, RI
Operation Stand Down Rhode
Island
Rhode Island: Bristol, Kent, Newport, Providence, Washington;   Massachusetts: New Bedford, Fall River; Connecticut: Norwich/New London
$1,027,140.00
SC, NC
The Alston Wilkes Society (AWS, Alston Wilkes Veterans Home)
Abbeville, Aiken, Allendale, Anderson, Bamberg, Barnwell, Beaufort, Berkeley,
Calhoun, Charleston,  Cherokee, Chester, Chesterfield, Clarendon, Colleton, Darlington,
Dillon, Dorchester,  Edgefield, Fairfield, Florence, Georgetown,  Greenville, Greenwood,  Hampton, Horry, Jasper, Kershaw, Lancaster, Laurens, Lee, Lexington, Marion, Marlboro, McCormick, Newberry,Oconee, Orangeburg,  Pickens, Richland, Saluda, Spartanburg, Sumter,
Union, Williamsburg, York, Mecklenburg
$1,480,915.00
KY, TN, VA
Appalachian  Regional Coalition on Homelessness (ARCH)
Tennessee:  Carter, Greene, Hancock, Hawkins, Johnson, Sullivan, Unicoi, Washington, Anderson, Blount, Campbell, Claiborne, Cocke, Grainger, Hamblen, Jefferson, Knox, Loudon, Monroe, Morgan, Roane, Scott, Sevier and Union Virginia: Buchanan , Dickenson , Lee, Russell, Scott , Tazewell , Washington, Wise, Page, Warren, Frederick, Clarke, Shenandoah,  and Rockingham  Counties, City of Winchester and City of Harrisonburg
Kentucky: Bell, Knox, Harlan, McCreary, Whitley
$2,000,000.00
NH, NY, VT
University of Vermont and State
Agricultural College
All counties in Vermont.
New York: Clinton, Essex, Washington, Warren
New Hampshire:  Coos,  Grafton, Sullivan, Chester
$1,688,903.00
ID, OR, WA
Blue Mountain Action Council
Washington:  Asotin, Benton, Franklin, Columbia, Garfield, Walla Walla, Yakima; Idaho: Idaho, Nez Perce, Clearwater, Lewis; Oregon: Morrow, Umatilla, Union, Wallowa
$874,437.00
AK
Fairbanks Rescue Mission, Inc.
Fairbanks North Star
$231,370.00
AL
Aletheia House, Inc.
Jefferson
$975,172.52
AL
Family Endeavors,  Inc.
Autauga, Barbour, Bibb, Blount, Bullock, Butler, Chambers, Chilton, Choctaw, Clay, Coffee, Conecuh, Coosa, Covington, Crenshaw, Cullman, Dallas, Dale, Elmore, Escambia, Fayette, Geneva, Greene, Henry, Hale, Houston, Jefferson, Lamar, Lee, Lowndes, Macon, Marengo, Montgomery,
Monroe, Perry, Pickens, Pike, Randolph, Shelby, Sumter, St. Clair, Talladega, Tallapoosa, Tuscaloosa, Walker, Wilcox
$2,000,000.00
AR
Seven Hills Homeless Center
Washington,  Benton, Sebastian
$707,832.00
AZ
National Community Health
Partners
Pinal, Yuma
$1,136,930.00
AZ
Vietnam Veterans of California, Inc.
Mohave, Coconino, Navajo, Apache, Yavapai
$2,000,000.00
AZ
United States Veterans Initiative
Maricopa
$989,670.67
AZ
Catholic Charities Community
Services, Inc.
Coconinom,  Yavapai
$1,180,604.00
CA
Housing Resource Center of
Monterey County
Monterey, San Benito, Santa Cruz
$504,390.00
CA
Carrillo Counseling  Services, Inc.
Santa Barbara
$362,352.00
CA
East Bay Community  Recovery
Project
Alameda, Contra Costa
$1,052,640.00
CA
East Oakland Community  Project
Alameda
$1,007,722.00
CA
Families in Transition of Santa
Cruz County, Inc.
Santa Cruz
$465,436.77
CA
Knowledge,  Education for Your
Success, Inc.
San Bernardino
$619,133.88
CA
Lighthouse Treatment Center
Riverside, San Bernardino
$565,284.00
CA
Vietnam Veterans of San Diego
San Diego
$1,027,000.00
CA
Berkeley Food and Housing
Project
Alameda, Contra Costa, Solano
$1,027,140.00
CA
Volunteers  of America of Los
Angeles, Inc.
Orange
$1,997,615.23
CA
Catholic Charities of the Diocese of Stockton
San Joaquin, Stanislaus, Tuolumne, Calaveras, Alpine, Mono
$496,247.17
CA
1736 Family Crisis Center
Los Angeles, Orange
$2,000,000.00
CT
Columbus House, Inc.
New Haven, Middlesex, New London
$1,516,990.00
FL
Big Bend Homeless Coalition, Inc.
Leon, Gadsden, Wakulla, Liberty, Taylor, Franklin, Madison, Jefferson
$1,027,000.00
FL
Clark's House, Inc.
Polk
$827,742.00
FL
United Way of Broward County
Broward County
$2,000,000.00
FL
Community Coalition on
Homelessness Corporation
Manatee
$239,302.00
FL
Meridian Behavioral  Healthcare, Inc.
Alachua, Bradford, Columbia, Dixie, Gilchrist, Hamilton, Lafayette, Levy, Putnam, Suwannee, Union
$1,023,000.00
FL
Family Endeavors,  Inc.
Alachua, Bradford, Citrus, Franklin, Gadsden, Gilchrist, Jefferson, Hernando, Lake, Leon, Levy, Liberty, Madison, Marion, Putnam, Sumter, Taylor, Wakulla
$2,000,000.00
FL
Volunteers  of America of Florida, Inc.
Alachua, Bradford Levy, Putnam, Gilchrist, Marion, Columbia, Hamilton, Lafayette, and Suwannee
$1,027,140.00
FL
Treasure Coast Homeless Services
Council, Inc.
Indian River, St. Lucie,  Martin
$251,980.00
GA
Travelers Aid of Metropolitan
Atlanta, Inc.
Bartow, Butts, Cherokee, Clayton, Cobb, DeKalb, Douglas, Fayette, Fulton, Gwinnett, Henry, Paulding, Rockdale
$1,023,000.00
GA
United Way of Metropolitan
Atlanta
Clayton, Cobb, DeKalb, Douglas, Fulton, Gwinnett, Henry, Rockdale
$2,000,000.00
HI
United States Veterans Initiative
Honolulu, Kauai, Maui, Hilo
$1,016,950.00
IA
Family Alliance for Veterans of
America
Allamakee,  Boone, Bremer, Buena Vista, Butler, Calhoun, Carroll, Cerro Gordo, Cherokee, Chickasaw,  Clay, Clayton, Crawford, Dickinson, Emmet, Fayette, Floyd, Franklin, Greene, Grundy, Hancock, Hamilton, Hardin, Howard, Humboldt, Ida, Kossuth, Lyon, Mitchell, Monona, O'Brien, Osceola, Palo Alto, Plymouth, Pocahontas, Sac, Sioux, Webster, Winnebago, Winneshiek, Woodbury, Worth and Wright counties
$592,490.00
ID
South Central Community Action
Partnership, Inc.
Blaine, Camas, Cassia, Gooding, Jerome, Lincoln, Minidoka, Twin Falls
$186,305.00
IL
Featherfist,  Inc.
Cook
$1,486,500.00
IL
Partners in Community  Building, Inc.
Cook County
$554,428.18
IL
Midwest Shelter for Homeless
Veterans, Inc.
DuPage, Will, Grundy, Kendall, Kane, LaSalle, DeKalb
$448,998.00
IL
Chestnut Health Systems, Inc.
Madison, St. Clair Counties
$505,065.00
IL
Catholic Charities of the
Archdiocese  of Chicago
Cook, Kankakee, Lake, Will, Grundy, DuPage, Kendall, Iroquois
$813,669.43
IN
Lafayette Transitional  Housing
Center, Inc.
Benton, Carroll, Clinton, Fountain, Montgomery, Tippecanoe and White
$190,703.00
IN
InteCare, Inc.
Marion, Madison, Hamilton, Hancock, Boone, Shelby, Johnson, Vigo, Rush, Wayne
$1,429,350.00
KS
Catholic Charities, Inc. (Diocese of
Wichita)
Allen, Bourbon, Butler, Chase, Chautauqua, Cherokee, Cowley, Crawford, Elk, Greenwood,  Harper, Kingman, Labette, Marion, McPherson, Montgomery, Morris,
Neosho, Reno, Rice, Sedgwick , Sumner, Wilson & Woodson
$221,394.00
KY
Kentucky River Foothills
Development Council, Inc.
Bath, Breathitt, Clark, Clay, Estill, Jackson, Laurel, Lee, Madison, Menifee, Montgomery, Morgan, Owsley, Perry, Powell, Pulaski, Rockcastle, Rowan
$1,026,748.00
LA
Hope Center, Inc.
Jefferson, Orleans, St. Tammany, Plaquemines, St. Bernard, Tangipahoa
$1,629,754.00
LA
Elle Foundation
Caddo, Bossier, Webster, DeSoto
$693,358.00
LA
Start Corporation
Assumption,   Jefferson, Lafourche, Orleans, Plaquemines, St. Bernard, St. Charles, St. James, St. John, Terrebonne
$619,140.00
MA
Veterans Northeast Outreach
Center, Inc.
Essex, Middlesex
$2,000,000.00
MA
Lynn Housing Authority
Development Group, Inc.
Essex, Middlesex
$470,024.01
MA
Vietnam Veterans Workshop, Inc.
Suffolk, Essex, Middlesex, Norfolk, Bristol
$1,537,140.00
MD
Project PLASE, Inc.
Baltimore City, Baltimore County
$1,661,555.00
MD
New Vision House of Hope, Inc.
Baltimore City
$744,555.00
MD
Diakonia Inc.
Worcester,  Wicomico, Somerset
$250,686.56
MD
St. James A.M.E. Zion Church-Zion
House
Queen Anne, Kent, Talbot, Caroline, Dorchester,  Wicomico, Somerset and Worcester
$355,062.00
MI
Bluewater Center for
Independent  Living, Inc.
St. Clair, Lapeer, Tuscola, Sanilac, Huron, Oakland, Macomb,  Wayne
$584,260.00
MI
Training & Treatment
Innovations, Inc.
Lapeer, Oakland, Macomb, Saginaw, Genesee, Jackson
$1,087,438.20
MI
Community Action Agency
Branch, Cass, Hillsdale, Jackson, Lenawee, St. Joe
$682,046.00
MI
Oakland Livingston Human
Services Agency
Shiawassee,  Macomb, Oakland, Genesee, Ingham, Washtenaw, Livingston
$271,787.00
MI
Mid Michigan Community Action
Agency, Inc.
Arenac, Bay, Clare, Gladwin, Gratiot, Ionia, Isabella, Mecosta, Midland, Montcalm,  Osceola
$485,435.13
MI
Community Rebuilders
Kent
$379,950.00
MI
Housing Services for Eaton
County
Barry, Clinton, Eaton
$181,947.00
MI
Volunteers  of America Michigan, Inc.
Allegan, Barry, Berrien, Calhoun, Eaton, Ingham, Jackson, Kalamazoo, Kent, Muskegon, Ottawa, Van Buren
$1,196,407.00
MN
Tri-County Action Program, Inc.
Stearns, Benton, Sherburne
$212,007.00
MO
The Kitchen, Inc.
Christian, Greene, Webster
$486,316.00
MO
Phoenix Programs, Inc.
Audrian, Boone, Carroll, Callaway, Chariton, Cole, Cooper, Howard, Miller, Morgan, Moniteau, Osage, Pettis, Randolph, Saline
$211,140.00
MS
Mississippi  United to End
Homelessness, Inc.
Tunica, Desoto, Marshall, Benton, Tippah, Prentiss, Tishomingo, Coahoma, Quitman, Panola,
Lafayette, Union, Pontotoc, Lee, Ittawamba,  Monroe, Chickasaw, Calhoun, Yalobusha, Tallahatchie, Sunflower, Bolivar, Leflore, Grenada, Montgomery, Carroll, Webster, Clay, Lowndes, Oktibbeha,  Choctaw, Washington, Humphreys, Holmes, Attala, Winston, Noxubee, Kemper, Neshoba, Leake, Scott, Newton, Lauderdale, Sharkey, Issaquena, Yazoo.
$160,140.00
MS
Hancock Resource Center (HRC)
Hancock, Harrison
$173,783.00
MS
Soldier On of Delaware, Inc.
Adams, Alcorn, Amite, Attala, Benton, Bolivar, Calhoun, Carroll, Chickasaw,  Choctaw,
Claiborne, Clarke, Clay, Coahoma, Copiah, Covington,
Desoto, Forrest, Franklin, Greene, Grenada, Hinds, Holmes, Humphreys,  Issaquena, Itawamba, Jasper, Jefferson, Jefferson Davis, Jones, Kemper, Lafayette, Lamar, Lauderdale, Lawrence,
Leake, Lee, Leflore, Lincoln, Lowndes, Madison, Marion, Marshall, Monroe, Montgomery, Neshoba, Newton, Noxubee, Oktibbeha, Panola, Perry, Pike, Pontotoc, Prentiss, Quitman, Rankin, Scott, Sharkey, Simpson, Smith, Sunflower, Tallahatchic, Tate, Tippah, Tishomingo, Tunica, Union, Walthall, Warren, Washington, Wayne,
Webster, Wilkinson, Winston, Yalobusha,  Yazoo
$2,000,000.00
MS
Catholic Charities, Inc.
Wilkinson, Amite, Pike, Adams, Franklin, Lincoln, Jefferson, Copiah, Simpson, Smith, Jasper, Clarke, Claiborne, Hinds, Warren, Rankin, Scott, Newton, Lauderdale, Issaquena, Yazoo, Madison, Leake, Neshoba, Kemper, Sharkey, Humphreys,  Holmes, Attala, Winston, Noxubee, Lowndes, Oktibbeha, Choctaw, Carroll, Washington, Sunflower, Leflore, Montgomery, Webster, Clay, Monroe, Chickasaw, Calhoun, Grenada, Bolivar, Coahoma, Quitman, Panola, Lafayette, Pontotoc, Lee, Itwamba, Prentiss, Union, Tate, Tunica, DeSoto, Marshall, Benton, Tippah, Alcorn, Tishomingo,  Tallahatchie,  Yalobusha
$345,873.82
NC
Family Endeavors,  Inc.
Anson, Beaufort, Bladen, Brunswick,  Cabarrus, Catawba, Chatham, Cleveland, Columbus, Craven, Cumberland, Davie, Davidson, Duplin, Gaston, Greene, Harriett, Hoke, Iredell, Johnston, Jones, Lee, Lenoir, Lincoln, Mecklenburg, Montgomery, Moore, New Hanover, Pamlico, Pender, Pitt, Onslow, Randolph, Richmond, Robeson, Rowan, Sampson, Scotland, Stanly, Union, Wayne, Wilson
$2,000,000.00
NC
Community Link Programs of Travelers Aid Society of Central Carolinas, Inc.
Alleghany, Alexander, Cabarrus, Catawba, Davidson, Gaston, Iredell, Lincoln, Mecklenburg, Rowan, Stanly, Union, Wilkes
$1,162,812.00
NE
Northeast Nebraska Community
Action Partnership
Antelope, Burt, Cedar, Cuming, Dakota, Dixon, Dodge, Knox, Madison, Pierce, Stanton, Thurston, Washington and Wayne Counties
$203,001.00
NE
Blue Valley Community  Action, Inc.
Butler, Fillmore, Gage, Jefferson, Polk, Saline, Seward, Thayer, York
$134,231.00
NH
Southwestern Community
Services, Inc.
Cheshire, Sullivan, Grafton. Coos
$268,573.45
NJ
Catholic Family and Community
Service
Hudson, Essex, Bergen,  Union, Passaic,  Morris, Sussex
$1,772,974.00
NJ
North Hudson Community Action
Corporation
Hudson, Bergen
$678,046.00
NM
New Mexico Veterans Integration
Centers
Bernalillo, Grant, Guadalupe, Hidalgo, Lincoln, Luna, Otero, Sandoval, Santa Fe, Sierra, Torrance, Valencia
$794,826.84
NM
Mesilla Valley Community  of
Hope
Dona Ana
$116,656.00
NV
HELP Social Service Corporation
Clark
$944,594.76
NY
Utica Center for Development, Inc.
Oneida, Herkimer, Madison, Otsego, Jefferson, St. Lawrence,   Lewis
$440,640.00
NY
The Jericho Project
Bronx, Kings, New York, Queens, Richmond
$1,274,437.00
NY
Saratoga County Rural
Preservation Company, Inc.
Saratoga, Warren, Washington,  Fulton, Montgomery, Schoharie, Schenectady
$510,000.00
NY
PathStone  Corporation
Erie, Niagara
$177,990.00
NY
Economic Opportunity  Council of
Suffolk, Inc.
Suffolk County
$1,297,719.00
NY
Albany Housing Coalition, Inc.
Albany, Rensselaer, Schenectady
$282,540.00
NY
Volunteers  of America-Greater
New York, Inc.
Bronx, Kings, New York, Nassau, Queens, Richmond
$1,480,184.55
OH
St. Vincent de Paul Social
Services, Inc.
Allen, Auglaize, Champaign,  Clark, Clinton, Darke, Greene, Mercer, Miami, Montgomery, Preble, Shelby
$684,136.00
OH
Licking County Coalition for
Housing
Licking, Knox
$309,162.00
OH
Family & Community Services, Inc.
Portage, Summit, Trumbull, Mahoning, and Lorain
$810,524.00
OH
Talbert House, Inc.
Hamilton County
$565,266.00
OH
Community Action Agency of
Columbiana  County, Inc.
Columbiana, Carrol, Harrison, Jefferson, Tuscarawas, and
Mahoning
$135,692.00
OH
Community Action Program Corporation of Washington- Morgan Counties, Ohio
Washington,  Morgan, Muskingum,  Gallia, Meigs, Athens, Noble, Vinton, Monroe
$480,844.37
OH
Faith Mission, Inc.
Franklin
$468,248.00
OH
Community  Support Services, Inc.
Summit
$312,265.08
OH
Salvation Army, a New York
Corporation
Ashland, Crawford, Delaware, Hardin, Madison, Logan, Marion, Morrow, Richland, Union and Wayne
$463,644.00
OH
Volunteers of America of Greater
Ohio
Franklin
$1,257,000.00
OK
KI BOISE Community  Action
Foundation  Inc.
Adair, Atoka, Bryan, Carter, Cherokee, Choctaw, Coal, Haskell, Hughes, Johnston, Latimer, LeFlore, Love, Marshall, McCurtain, McIntosh, Murray, Muskogee, Okfuskee, Okmulgee, Pittsburg, Pontotoc, Pushmataha, Sequoyah
$1,599,840.77
OK
Goodwill Industries of Central
Oklahoma,  Inc.
Oklahoma, Canadian, Cleveland, Pottowatomie, Lincoln, & Logan
$1,474,535.00
OR
Easter Seals Oregon
Marion and Polk
$412,000.00
PA
YWCA of Greater Harrisburg
Dauphin, Cumberland, Perry, York, Lebanon, Adams, Franklin, Juanita and Mifflin
$211,140.00
PA
Utility Emergency Services Fund
Philadelphia County
$1,000,000.00
PA
Community Action Agency of
Delaware County, Inc.
Delaware
$419,304.00
PA
Lawrence County Social Services, Inc.
Armstrong, Beaver, Butler, Clarion, Jefferson, Lawrence, Mercer
$858,840.00
PA
Community  Hope, Inc.
Bucks, Lackawana,  Lehigh, Monroe, Northampton, Pike, and Wyoming
$1,999,536.44
PA
Soldier On of Delaware, Inc.
Allegheny, Armstrong,  Beaver, Butler, Cameron, Clarion, Clearfield, Crawford, Elk, Erie, Fayette, Forest, Greene, Indiana, Jefferson, Lawrence, McKean, Mercer, Potter, Venango, Warren, Washington,  Westmoreland
$2,000,000.00
PA
Catholic Charities of the Diocese of Allentown
Berks, Carbon, Lehigh, Northampton and Schuylkill
$177,714.00
PA
Volunteers of America of
Pennsylvania, Inc.
York, Lancaster, Dauphin, Lebanon, Perry, Cumberland and
Adams
$561,807.59
TN
Memphis Area Legal Services, Inc.
Shelby, Fayette, Lauderdale  and Tipton
$430,000.00
TN
Volunteer Behavioral Health Care
System
Bledsoe, Bradley, Cannon, Clay, Cumberland, DeKalb, Fentress, Franklin, Grundy, Hamilton, Jackson, Macon, Marion, McMinn, Meigs, Overton, Pickett, Polk, Putnam, Rhea, Sequatchie,  Smith, Van Buren, Warren, White, and Wilson
$863,421.00
TN
Operation Stand Down Tennessee
Davidson, Rutherford,  Williamson,  Robertson,  Cheatham, Montgomery, Sumner, Dickson, Wilson and Trousdale
$834,360.00
TN
Catholic Charities, Inc. (dba Catholic Charities of the Diocese of Memphis, Inc.)
Shelby
$925,000.00
TX
United States Veterans Initiative
Harris, Montgomery, Liberty, Fort Bend, Galveston, San
Jacinto
$568,762.00
TX
Neighborhood Centers Inc.
Harris County
$1,599,136.00
TX
American GI Forum National
Veterans Outreach Program, Inc.
Bexar, Atascosa, Comal, Guadalupe, Medina, and Wilson counties
$2,000,000.00
TX
Sabine Valley Regional Mental
Health Mental Retardation  Center
Bowie, Camp, Cass, Gregg, Harrison, Marion, Morris, Panola, Red River, Rusk, Titus and  Upshur
$296,200.00
VA
Total Action Against Poverty in
Roanoke Valley
Roanoke, Salem, Radford, Martinsville,  Danville, and Covington, Roanoke, Botetourt, Alleghany, Craig, Rockbridge,  Montgomery, Franklin, Highland and Augusta
$364,140.00
VA
Office of Human Affairs, Inc.
Newport News, Hampton,  Wlliamsburg  , James City, York
$266,520.00
VA
Virginia Beach Community
Development Corporation
Cities of Virginia Beach, Norfolk, Chesapeake, Portsmouth, Suffolk, Franklin, Isle of Wight
$806,978.00
VA
Southeastern Tidewater Opportunity  Project of Hampton Roads
Chesapeake,  Franklin, Norfolk, Portsmouth,  Suffolk, Virginia
Beach,  Isle of Wight, Southampton
$407,834.00
VI
The Methodist Training and
Outreach Center, Inc.
Territory of the US Virgin Islands: St. Thomas, St. Croix, St. John
$280,877.00
WA
Metropolitan  Development
Council
Pierce, Cowlitz , Pacific , Wahkiakum  , Lewis
$1,843,140.00
WI
Indianhead Community Action
Agency
Ashland, Bayfield, Burnett, Clark, Douglas, Price, Rusk, Sawyer, Taylor and Washburn
$218,862.00
WV
The Greater Wheeling Coalition for the Homeless, Inc.
Hancock, Brooke, Ohio, Marshall and Wetzel
$133,012.00
WV
Helping Heroes, Inc.
Hancock, Brooke, Ohio, Marshall, Wetzel
$188,688.00
WV
West Virginia Community Action
Partnerships
All counties in West Virginia
$1,996,015.42
AL, GA
United Way of Central Alabama
Alabama: Jefferson, Montgomery, Autauga, Barbour, Bibb, Blount, Bullock, Butler, Calhoun, Chambers, Cherokee, Chilton, Choctaw, Clarke, Clay, Cleburne, Coffee, Colbert, Conecuh, Coosa, Covington, Crenshaw, Cullman, Dale, Dallas, Dekalb, Elmore, Escambia, Etowah, Fayette, Franklin, Geneva, Greene, Hale, Henry, Houston, Jackson, Lamar, Lauderdale, Lawrence, Lee, Limestone, Lowndes, Macon, Madison, Marengo, Marion, Marshall, Monroe, Morgan, Perry, Pickens, Pike, Randolph, Russell, Shelby, St. Clair, Sumter, Talladega, Tallapoosa, Tuscaloosa, Walker, Washington, Wilcox, Winston
Georgia: Troup, Muscogee
$2,000,000.00
WA, ID
Goodwill Industries of the Inland
Northwest
Spokane, Stevens, Pend Orielle, Kootenai, Bonner
$1,342,613.00
IL
Transitional  Living Services, Inc.
Lake, McHenry, Northern Cook,  Kenosha (WI)
$341,204.00
FL, GA
Healing BALM of Northeast
Florida, Inc.
Florida: Duval, Nassau, Columbia, Hamilton, Jefferson, Lafayette, Madison, Suwannee,  Taylor
Georgia: Bibbs, Brantley, Bryan, Camden, Charlton,
Chatman, Dougherty,  Glynn, Laurens, Liberty, Lowndes, McIntosh, Wayne
$1,388,717.49
IA, NE
Together, Inc. of Metropolitan
Omaha
Nebraska: Douglas, Sarpy;  Iowa: Pottawattamie
$262,140.00
DC, MD, VA
Housing Counseling  Services
District of Columbia,  Prince George's, Montgomery, Fairfax, Arlington, Alexandria (City of)
$1,026,456.00
DC, MD, VA
United States Veterans Initiative
District of Columbia, Prince George's County, Montgomery
County, Alexandria, Arlington, Fairfax
$2,000,000.00
UT, ID
Homeless Veterans Fellowship
Utah: Beaver, Box Elder, Cache, Carbon, Daggett, Davis, Duchesne, Emery, Garfield, Grand, Iron, Juab, Kane, Millard, Morgan, Piute, Rich, San Juan, Sanpete, Sevier, Summit, Tooele, Uintah, Utah, Wasatch, Washington, Wayne, Weber
Idaho: Bingham, Power, Bannock, Caribou, Oneida,
Franklin, Bear Lake
$329,000.00
DC, MD, VA
Operation Renewed Hope
District of Columbia, Prince George's and Montgomery, Arlington, Alexandria (City of), Fairfax, Loudoun, Prince William
$472,100.00
FL, OH
Community  Action Partnership
Ohio: Wood, Sandusky, Ottawa, Senaca, Erie, Huron, Lorain, and Hancock
Florida: Clay, Duval, and St. Johns
$979,134.69
ME, NC
Community  Action Partnership
Onslow, Duplin, Pender, Hancock, and Washington
$1,014,547.33
MI, MO
Community Action Partnership
Macomb, Saline, Pettis, Johnson, Lafayette, Ray Carroll, Chariton
$1,012,398.84
CA
Swords to Plowshares  Veterans
Rights Organization
Alameda, Contra Costa, San Francisco, Santa Clara, Marin, San Mateo
$1,880,880.00
CA
Victory Village, Inc.
Amador, Apline, Calaveras, Tuolumne, Mariposa, El Dorado
$467,349.00
FL
Emergency  Services & Homeless
Coalition, Inc.
Duval, Clay,  Nassau
$2,000,000.00
GA
Volunteers of America Southeast, Inc.
Harris, Muscogee, Chattahoochee, Talbot, Marion, Stewart, Webster, Taylor, Macon, Schley, Sumter, Crawford, Peach, Bibb, Houston, and Dooly
$1,000,000.00
GU
WestCare Pacific Islands, Inc.
All of Guam
$700,000.00
IA
Hawkeye Area Community Action
Program, Inc.
Benton, Cedar, Iowa, Johnson, Jones, Linn, Washington, Black Hawk, Buchanan, Delaware, Dubuque
$1,214,501.00
IN
Volunteers of America of Indiana, Inc.
Marion, Grant, Morgan, Johnson, Shelby, Monroe, Brown, Bartholomew, Greene, Lawrence, Knox, Daviess, Gibson, Pike, Dubois, Posey, Vanderburgh, Warrick, Spencer, and Perry
$1,111,540.39
MI
Alger Marquette Community
Action Board
Alger, Marquette, Baraga, Houghton, Keweenaw, Gogebic, Ontonagon,  Dickinson, Menominee,  Iron, Delta, Schoolcraft,  Luce, Chippewa, Mackinac
$475,695.00
MO
Catholic Charities of Southern
Missouri, Inc.
Barry, Barton, Bollinger, Butler, Cape Girardeau, Carter, Cedar, Dade, Dallas, Dent, Douglas, Dunklin, Howell, Iron, Jasper, Laclede, Lawrence, Madison, McDonald,  Mississippi, New Madrid, Newton, Oregon, Ozark, Pemiscot, Polk, Reynolds, Ripley, Scott, Shannon, Stoddard, Stone, Taney, Texas, Wayne, Wright
$620,238.00
MS
PTEH, Inc.
Hinds, Rankin, Madison, Copiah, Warren
$250,000.00
NY
Black Veterans for Social Justice, Inc.
Manhattan, Kings, Queens, Bronx, Richmond, Nassau, Suffolk
$1,949,689.92
OH
Lutheran Social Services of
Central Ohio
Fairfield, Hocking, Perry, Ross, Fayette, Pickaway, Highland, Brown and Adams
$459,067.00
PA
Commission on Economic
Opportunity
Luzerne, Lackawanna, Columbia, Lycoming, Montour, Northumberland, Bradford, Carbon, Schuykill, Monroe, Pike, Sullivan, Susquehanna, Tioga, Wayne, Wyoming
$638,382.00
PA
Veterans Multi-Service  Center, Inc.
Cameron, Potter, Centre, Clinton, Mifflin, Juniata, Union, Snyder, Franklin, Fulton
$1,000,000.00
TX
West Central Texas Regional
Foundation
Brown, Callahan, Coleman, Comanche, Eastland, Fisher, Haskell, Jones, Kent, Knox, Mitchell, Nolan, Runnels, Scurry, Shackelford,  Stephens, Stonewall, Taylor, Throckmorton, Mills, McCulloch,  San Saba, Tom Green, Coke
$949,713.00
UT
The Road Home
Salt Lake, Tooele
$1,013,808.00
WA
HopeSource
Chelan, Douglas , Grant, Kittitas , and Okanogan
$882,628.00
OR, WA
Transition Projects, Inc.
Oregon: Multnomah, Washington, Clackamas Washington: Clark
$1,384,014.00
NY, OH, PA
Chautauqua Opportunities, Inc.
New York: Allegany, Cattaraugus, Chautauqua, Erie
Genesee, Wyoming
Ohio:  Ashtabula
Pennsylvania: Erie, Forest, Crawford, McKean, Warren
$1,060,000.00
CA
Mental Health America of Los
Angeles
Los Angeles, Orange
$1,916,002.00
CA
United States Veterans Initiative
Los Angeles, Orange County, Riverside County, San
Bernadino
$1,629,144.00
CA
Vietnam Veterans of California, Inc.
San Mateo, Santa Cruz, San Benito, Monterey Counties, Sonoma, Mendocino,  Humboldt, Del Norte, Siskiyou, Trinity, Lake, Napa, Solano, Sacramento,  Shasta, Butte, Yuba, Sutter, El Dorado
$4,000,000.00
FL
Society of St. Vincent de Paul, South Pinellas, Inc.
Hillsborough,  Pinellas
$3,030,000.00
MO
St. Patrick Center
St. Charles, Lincoln, Warren, Franklin, Washington, Jefferson, St. Francois,  St. Louis Counties
$1,417,930.00
NC
Volunteers of America of the
Carolinas, Inc.
Bertie, Edgecomb, Halifax, Hurtford, Johnston, Martin, Nash, Northampton, Pitt, Vance, Warren, Washington, Wayne, Wilson, Alamance, Caswell, Chatham, Durham, Franklin, Granville, Harnett, Johnson, Lee, Person, Orange, Randolph, Rockingham, and Wake Counties
$1,527,140.00
NJ
Community  Hope, Inc.
Essex, Passaic, Monmouth,  Mercer, Bergen, Hudson, Hunterdon, Middlesex, Morris, Somerset, Sussex, Union, Warren
$3,026,165.00
NY
Veterans Outreach Center, Inc.
Erie, Niagara, Monroe, Ontario, Wayne, Livingston, Orleans
$2,078,931.00
NY
Services for the UnderServed, Inc.
New York, Richmond, Kings, Queens, Bronx, Nassau, Suffolk
$3,134,348.00
TX
Family Endeavors,  Inc.
Atascosa, Bandera, Bee, Bexar, Brooks, Cameron, Comal, DeWitt, Dimmit, Duval, Edwards, Frio, Goliad, Gonzales, Guadalupe, Hays, Hidalgo, Jim Hogg, Jim Wells, Karnes, Kendall, Kenedy, Kerr, Kinney, Kleberg, La Salle, Lavaca, Live Oak, Maverick, McMullen, Medina, Nueces, Real, Refugio, San Patricio, Starr, Uvalde, Val Verde, Victoria, Webb, Willacy, Wilson, Zapata, Zavala, Bosque, Cooke, Collin, Dallas, Ellis, Erath, Grayson, Hill, Hood, Jack, Johnson, Montague, Palo Pinto, Parker, Tarrant, Wise
$4,000,000.00
VA
Quin Rivers, Inc.
Caroline, King George, Stafford, Spotsylvania, King William, Queen
$294,836.00
KS, MO
Salvation Army, an Illinois
Corporation
All 105 Counties in Kansas
Missouri: Andrew, Atchison, Buchanan, Cass, Clay, Holt, Jackson, Nodaway, Platte, Ray
$1,523,859.00
KY, IN, OH, TN, WV
Volunteers  of America Mid- States, Inc.
Kentucky:    Hardin, Grayson, Meade, Johnson, Floyd, Pike, Martin, Magoffin                                  Indiana:  Clark, Crawford, Floyd, Harrison, Washington,  Orange
West Virginia:   Raleigh, Mercer, Fayette, Summers, McDowell, Wyoming, Clay, Nicholas, Boone, Cabell, Lincoln, Mingo, Wayne, Logan, Putnam, Jackson, Roane, Mason Kentucky: Jefferson, Bullitt, Spencer, Oldham, Shelby, Fayette, Scott, Bourbon, Clark, Madison, Jessamine, Woodford, Boyd, Greenup, Carter, Elliott, Lawrence, Henry, Franklin, Anderson     Tennessee:  Anderson, Blount, Campbell, Carter, Cocke, Claiborne, Grainger, Greene, Hamblen, Hancock, Hawkins, Jefferson, Johnson, Knox, Loudon, Sevier, Sullivan, Unicoi, Union, Washington,Morgan, Monroe, Roane, Scott, McMinn
Ohio:  Scioto, Lawrence, Pike, Jackson
$2,974,403.00
MA, NJ, NY
Soldier On, Inc.
Berkshire, Hampshire, Franklin, Hampden, Burlington, Monmouth,  Ocean, Middlesex, Bergen, Hudson, Essex, Mercer, Clinton, Franklin, Warren, Washington,  Fulton, Saratoga, Schenectady, Otsego, Schoharie, Albany, Rensselaer, Delaware, Greene, Columbia, and Ulster
$6,772,140.00
DE, NJ, PA
Veterans Multi-Service   Center, Inc.
New Jersey: Atlantic, Salem, Cumberland,  Cape May, Gloucester,  Burlington,  Camden                               Delaware: New Castle, Kent, Sussex                     Pennsylvania: Chester, Delaware, Montgomery, Philadelphia
$2,027,140.00
$298,182,492.57