25 cities added to VA economic communities list
Veterans, transitioning service members and military families will have access to more education and employment opportunities, thanks to the recent expansion of the Veterans Economic Communities Initiative (VECI), announced by the Department of Veterans Affairs.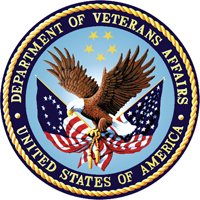 An additional 25 communities have been added to the VA's list.
"History has shown that when you give Veterans an opportunity to succeed, they go above and beyond. And we as a nation owe them those opportunities to succeed," Secretary of Veterans Affairs Robert A. McDonald said in a release announcing the expansion.
Launched in May 2015, the VECI brings local and national partners in business, nonprofit, and philanthropic organizations and local governments together to coordinate services. These public-private partnerships help provide learning and employment opportunities to enable Veterans to become more competitive by gaining skills and knowledge in locally in-demand career fields.
Each community has a VA economic liaison to work with potential private and public organizational partners that offer education, training and employment resources to Veterans. Over the next two years, the liaisons will work to develop a structure that includes:
• Ongoing public-private partnerships focused on employment and economic opportunities
• Fostering employer networking and encouraging hiring commitments to the Veterans Employment Center
• Supporting career fairs, job and employment summits, and roundtables
• Supporting employers who are considering hiring Veterans
• Facilitating the development of learning or resource hubs to help connect Veterans to economic opportunities including entrepreneurship, credentialing and skills building.
Here is the full list of VECI communities (those denoted with an asterisk are expected to be launched in early 2016):
| | |
| --- | --- |
| Arizona | Phoenix |
| California | Los Angeles, Riverside, Sacramento*, San Diego, San Francisco* |
| Colorado | Colorado Springs, Denver* |
| District of Columbia | |
| Florida | Tampa*, Orlando*, Fort Walton Beach, Jacksonville, Miami |
| Georgia | Atlanta, Augusta |
| Hawaii | Honolulu |
| Idaho | Boise* |
| Illinois | Chicago |
| Indiana | Indianapolis* |
| Kentucky | Louisville |
| Maryland | Baltimore* |
| Massachusetts | Boston* |
| Michigan | Detroit* |
| Minnesota | Minneapolis* |
| Missouri | Kansas City, St. Louis |
| Nevada | Las Vegas |
| New York | Buffalo, New York City |
| North Carolina | Charlotte*, Fayetteville* |
| Ohio | Cincinnati, Cleveland*, Columbus* |
| Oklahoma | Oklahoma City* |
| Oregon | Portland* |
| Pennsylvania | Philadelphia*, Pittsburgh* |
| South Carolina | Columbia* |
| Tennessee | Clarksville*, Memphis*, Nashville |
| Texas | Austin*, Dallas, El Paso, Houston, Killeen*, San Antonio |
| Virginia | Norfolk, Richmond |
| Washington | Seattle |
| Wisconsin | Milwaukee* |