VA joins change pact over human research subjects
The Department of Veteran Affairs has joined 15 other federal agencies regarding proposed changes to federal policy over how human research subjects are protected and treated during tests and trials performed by the U.S. government.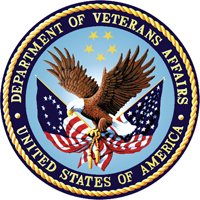 If the proposed changes to the Federal Policy for the Protection of Human Subjects are enacted, participating agencies believe the changes will:
Strengthen protections for human research subjects (such as in clinical trials)

Facilitate research through reduced ambiguity in interpretation of the regulations

Increase efficiency in the review system

Increase public trust.
Public trust may be hard to come by. Numerous experiments have been conducted without the knowledge, consent, or informed consent, of human test subjects, and military members have been human test subjects for decades.
Most recently, it was revealed that tens of thousands of American soldiers were used it biological and chemical testing between 1922 and 1975, with the military wanting to learn how it could induce symptoms such as "fear, panic, hysteria, and hallucinations" in enemy soldiers. A lawsuit against the U.S. government estimates at least 70,000 troops were used in the testing, including World War II veterans exposed to mustard gas.
The Advisory Committee on Human Radiation Experiments was established in January 1994 by President Clinton to investigate questions of the record of the U.S. government with respect to human radiation experiments.
That same year, Sen. John D. Rockefeller (D-N.Y.) issued a report, "Is Military Research Hazardous to Veterans' Health? Lessons Spanning Half A Century," which stated: "During the last 50 years, hundreds of thousands of military personnel have been involved in human experimentation and other intentional exposures conducted by the Department of Defense (DOD), often without a service member's knowledge or consent. In some cases, soldiers who consented to serve as human subjects found themselves participating in experiments quite different from those described at the time they volunteered. For example, thousands of World War II veterans who originally volunteered to "test summer clothing" in exchange for extra leave time, found themselves in gas chambers testing the effects of mustard gas and lewisite. Additionally, soldiers were sometimes ordered by commanding officers to "volunteer" to participate in research or face dire consequences. For example, several Persian Gulf War veterans interviewed by Committee staff reported that they were ordered to take experimental vaccines during Operation Desert Shield or face prison."
Some of the more significant proposed policy changes:
Improve informed consent so subjects are appropriately informed before they decide to enroll in a research study

Generally require informed consent for the use of stored biospecimens in secondary research (i.e., consent for future, unspecified research studies)

Exclude activities that should be deemed not to be research, are inherently low risk, or where there are separately mandated protections (such as provided by the Institutional Review Board)

Exempt categories of research to accommodate changes in the scientific landscape and standardize review to the level of risk involved in the research

Eliminate the continuing review requirement for studies that undergo expedited review and for studies that have completed study interventions and are merely analyzing data or involve only observational follow-up in conjunction with standard clinical care.

Extend the scope of the policy to cover all clinical trials, regardless of funding source, conducted at a U.S. institution that receives federal funding for non-exempt human subjects research.
Comments are requested on proposed changes to the federal policy. You can review the full explanation and proposed changes to the Federal Policy for the Protection of Human Subjects at https://federalregister.gov/a/2015-21756 .
Submit your comments in response to "HHS-OPHS-2015-0008" through www.Regulations.gov.
Update: The comment period has been extended 30 days and will end on January 6, 2016.
The Department of Veterans Affairs' legal authority for these changes include  5 U.S.C. 301; 38 U.S.C. 501, and 38U.S.C.7331.