Regulation amended for VA reimbursement of emergency medication
Department of Veterans Affairs regulations governing VA reimbursement of emergency treatment by non-VA medical providers have been amended to clarify reimbursement for emergency medications. Veterans will be able to receive VA reimbursement for medications prescribed for post-discharge.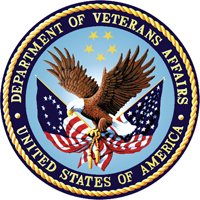 During a course of emergency treatment by a non-VA medical provider, it is understood the medications provided directly to the Veteran or administered to the Veteran are covered. However, there has been some confusion on whether a short course of medication prescribed to the Veteran to obtain from an outpatient or commercial pharmacy for use post-discharge as directed is covered.
The change is intended to clarify that emergency treatment does include "a short course of medication related to and necessary for the treatment of the emergency condition that is provided directly to or prescribed for the patient for use after the emergency condition is stabilized and the patient is discharged."
The VA will "reimburse the cost of a short course of medication prescribed for the veteran at the time that the veteran was receiving emergency treatment."
This change will be effective January 21, 2016.  View the Federal Register posting for this Final Rule at https://federalregister.gov/a/2015-32098.
References: Title 38, United States Code, Section 1725 (38USC1725), 38USC1728; Title 38, Code of Federal Regulations Section 17.120 (38CFR17.120) and 38CFR17.1002.