VA makes Gulf War disabilities updates to manual
The Department of Veterans Affairs (VA) has made a series of changes in definitions and terminology related to Gulf War disabilities, also known as Gulf War Illness or Syndrome (however, the VA still only acknowledges the term "medically unexplained chronic multi-symptom illness").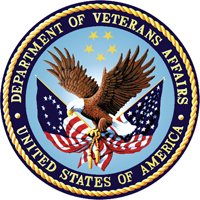 Read on to learn of the three recent changes, made November 30, 2015, in the VA's Adjudication Manual for Service Connection (SC) for Qualifying Disabilities Associated with Service in Southwest Asia (M21-1, Part IV, Subpart ii, Chapter 2, Section D, Topic 1).
1. Though not called out as a major change, the definition of "MUCMI" was updated.
The "medically unexplained chronic multi-symptom illness (MUCMI)" is "a type of chronic qualifying disability" where there is a "diagnosed illness that has an inconclusive pathophysiology and an inconclusive etiology."
Layman's Translation: Medical folks can identify the "what" — your symptoms, condition or disease(s), but they don't know "why" you have it.
2. One type of 'medically unexplained chronic multi-symptom illness (MUCMI)' is a group of diagnosed conditions referred to as "FGIDs", or functional gastrointestinal disorders.
While the federal regulation update (38CFR3.317(a)(2)(i) ) to include FGIDs was made in July 2011, amendment on November 30, 2015 included this note:
"Important: FGIDs do not include structural gastrointestinal diseases, such as inflammatory bowel disease (such as ulcerative colitis or Crohn's disease) and gastroesophageal reflux disease, as these conditions are considered to be organic or structural diseases characterized by abnormalities seen on x-ray, endoscopy, or through laboratory tests."[emphasis added]
Layman's Translation: If an abnormality is seen on an x-ray or through a test, the condition is "explainable."
3. An example was added of a condition that cannot be compensated as an undiagnosed illness under 38CFR3.317 — sleep apnea. "Sleep apnea cannot be presumptively service-connected under the provisions of 38CFR3.317 since it is a diagnosable condition."
Layman's Translation: Gulf War Veterans filing a disability compensation claim for sleep apnea will need to provide medical evidence making the connection between the diagnosis and military service.
Several public laws are the foundation for disability compensation for Gulf War Veterans.
1994 –"Persian Gulf War Veterans' Benefits Act," Title I of the "Veterans' Benefits Improvements Act of 1994," Public Law (PL) 103-446 added a new section – Title 38, United States Code, Section 1117:
VA authorized to compensate a Gulf War Veteran suffering from a chronic disability resulting from
An undiagnosed illness or
A combination of undiagnosed illness if

The illness(es) manifested during active duty in the SW Asia theatre of operations or
manifested 10 percent or more within a presumptive period

(

currently extended through December 31, 2016

)

following service in the SW Asia theatre of operations [emphasis added]
1998 – "Persian Gulf War Veterans' Act of 1998," PL 105-277 added a new section – Title 38, United States Code, Section 1118:
Determined by VA regulation, "based on a positive association with exposure as a result of Gulf War service", the VA is authorized to compensate a Gulf War Veteran for

Diagnosed or undiagnosed disabilities based on exposure to

A toxic agent
an environmental or wartime hazard, or
a preventive medication or vaccine
2001 – The "Veterans Education and Benefits Expansion Act of 2001," PL 107-103, expanded the definition of "qualifying chronic disability" in 38 U.S.C. 1117:
In addition to compensation for a disability resulting from an undiagnosed illness, the VA can now compensate Gulf War Veterans for:

a medically unexplained chronic multi-symptom illness (MUCMI) that is defined by a cluster of signs and symptoms, and
any diagnosed illness determined by VA regulation to warrant presumption of a service connection