Changes In VA Fisher House Application Process
The Department of Veterans Affairs (VA) has changed the application process for VA Fisher House and other temporary lodging, and the agency is now accepting comments on a regulation update intended to align with the process.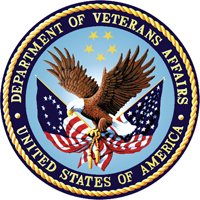 Rather than require a Form 10-0408A, the VA has moved to direct contact with personnel who input the same information directly into the requester's electronic health record.  The VA will continue to accept Form 10-0408A until the proposed regulation change to 38 CFR 60.15 is in effect.
When Veterans are undergoing "an episode of care," relatives, close friends and caregivers that provide support can be eligible to stay at a Fisher House or other temporary lodging. An episode of care can include outpatient or inpatient treatment, or an appointment for a compensation and pension exam at a VA facility.
Temporary lodging can include a VA Fisher House, hotel or motel, non-utilized beds at a VA facility designated as lodging beds or other donated lodging used on a temporary basis.
Read the entire Federal Register Notice at https://federalregister.gov/a/2016-01491.
Comments can be submitted in response to "RIN 2900-AP45, Fisher Houses and Other Temporary Lodging" at http://www.regulations.gov on or before March 28, 2106.
To review the current regulation, go to www.ecfr.gov. Choose Title 38, and click "go."  Choose "18-199" under "Browse Parts;" scroll down and click on "Part 60." In addition to the application process section (60.15) currently under revision, the regulation also details Veteran eligibility criteria and duration of stay allowances in temporary lodging.
There are 67 VA Fisher Houses located in 23 States, the District of Columbia, Germany, and the United Kingdom:
Alaska
California
Colorado
Delaware
District of Columbia
Florida
Georgia
Hawaii
Illinois
Kentucky
Maryland
Massachusetts
Minnesota
Mississippi
Missouri
New York
North Carolina
Ohio
Pennsylvania
Tennessee
Texas
Utah
Virginia
Washington
References: Title 38, Code of Federal Regulations, Section 60.15 (38 CFR 60.15), http://www.fisherhouse.org/