Constrictive bronchiolitis makes Congressional research list
An important change has occurred in Congressionally Directed Medical Research Programs (CDMRP), one that Gulf War, Iraq and Afghanistan veterans exposed to open burn pits during deployment need to better understand.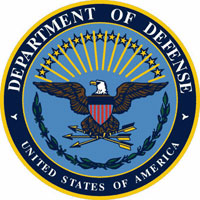 Burn Pit Exposure was added for the first time to the list of research topics in FY2015, according to Ron Brown, president of the National Gulf War Research Center, in a recent article published by military.com.  Burn Pit Exposure could have covered multiple conditions suffered by Veterans, but the research topic was not renewed for FY2016. While it would be controversial that "Burn Pit Exposure" was not listed, "Constrictive Bronchiolitis" — found in service members and Veterans who served in the Middle East and Southeast Asia in the 1990s and post-9/11 — has been added to the list of Congressionally Directed research topics.
According to a December 2015 update to the VA's Adjudication Manual, in most cases of constrictive bronchiolitis,  service members and Veterans are comfortable at rest and when performing activities of daily living. Pulmonary function tests can be normal or near-normal, and xrays can also appear normal.  However, shortness of breath can occur on slight physical exertion. The result can include an inability to meet physical training requirements, or being found unfit for deployment.  In some cases, the symptoms can be incorrectly attributed to other conditions such as asthma or COPD.
According to the National Center for Biotechnology Information, Constrictive Bronchiolitis is "a small airway fibrotic respiratory disease."
Shortness of breath is the most common presenting symptom, although cough may occur early. Chest physical examination may be normal or show early inspiratory crackles or inspiratory 'squeaks'. The chest X-ray is often normal or shows hyperinflation. Inspiratory and expiratory chest computed tomography (CT) scans can be diagnostic in an appropriate setting, such as in an individual who is a non-smoker without asthma.
Research topics directed by Congress can change annually. Focusing on a variety of health subjects of interest, Congressionally Directed Medical Research Programs (CDMRP) are a unique partnership between Congress, the military, and the public. Congress adds funding for CDMRP to the Department of Defense (DoD) budget, adding more than $7 billion for the 20-year period from FY1992 through FY2012.
The Peer Reviewed Medical Research Program (PRMRP) is a program of special interest for servicemembers, Veterans and family members interested in illnesses suffered by combat Veterans. Between FY1999 and FY2013, Congress appropriated over $644 million dollars for the Peer Reviewed Medical Research Program.  For FY2016, the Program received funding of $278.7 million, an increase of over 31 million dollars (representing over 30% of the FY16 total CDMRP budget).  Focused on the health and well being of military service members and Veterans, previous successes include the areas of reconstructive surgery, use of antibiotics, intensive care, burn care, and kidney dialysis.
In a pre-announcement press release, 39 specific Congressionally Directed research topic areas were recently announced for FY2016. Here is a comparison between FY2015 and FY2016 topic areas:
2015 topic areas not continued into FY2016
Acupuncture

Advanced Prosthetics

Arthritis

Burn Pit Exposure

Cardiovascular Health

Dengue

Food Allergies

Healthcare-acquired Infection Reduction
New topic areas for FY2016
Antimicrobial Resistance

Constrictive Bronchiolitis

Emerging Infectious Diseases

Influenza

Nonopioid Pain Management

Rett Syndrome

Tuberculosis

Vaccine Development for Infectious Diseases
Read the entire news release at http://cdmrp.army.mil/pubs/press/2016/16prmrppreann.shtml
VA Reference: M21-1, Part IV, Subpart ii, Chapter 2, Topic 5