VA burial benefits changes go into effect in April
The wheels of the Department of Veterans Affairs (VA) seem to grind slowly, as evidenced by proposed regulation changes governing VA burial benefits and who may apply for a burial or memorial headstone or marker.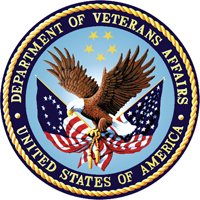 The VA proposed regulation amendments in October 2014 to allow more individuals to request a burial headstone or marker for unmarked graves or a memorial headstone or marker if remains are unavailable for burial.  Public comments were accepted until December 1, 2014.  The final rule will become effective April 1, 2016.
The "next-of-kin" definition of family has been expanded, and there are five new categories of applicants who may request a burial headstone or marker.
The decedent's family members now include:
Spouse

Individual who was in a legal union with the decedent

Child

Parent

Sibling (biological, adopted, or step relation)

Any lineal or collateral descendant
Other categories of authorized applicants now include:
A personal representative

A Congressionally chartered Veterans Service Organization

Individual employed by a State or local government who serves Veterans and families, such as a State or County Veteran Service Office (VSO)

Individual responsible by state or local laws for the disposition of unclaimed remains, including interment or memorialization

Any individual, as long as the Veteran's service ended prior to April 6, 1917
A decedent's family member can apply for a memorial headstone or marker.
This regulation change fills in the gap in the United States Code, which does not specify "who" can request the headstones or markers. Title 38, United States Code, Section 2306 (38 USC 2306) identifies the persons eligible for a headstone or marker for an unmarked grave, or a memorial headstone.  It is up to the Secretary to furnish such headstones or markers "when requested", as long as eligibility requirements are met.
Requests for a headstone, marker or medallion can be made on the VA Form 40-1330 dated February, 2014. A request for a medallion for use in a private cemetery can be made on the VA Form 40-1330M dated January, 2015.  Forms can be found at www.va.gov/forms.
References
Title 38, Code of Federal Regulations, Section 38.600 (38 CFR 38.600)
Title 38, United States Code, Section 2306 (38 USC 2306)
The final rule published in the Federal Register can be viewed at https://federalregister.gov/a/2016-04553