May 13 Veterans News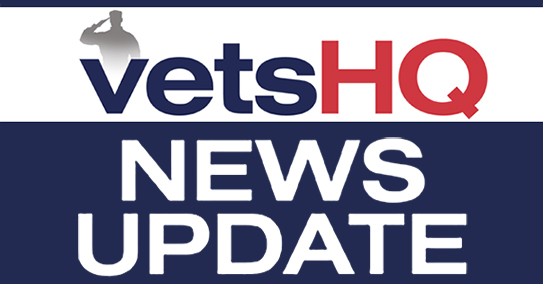 Senate panel advances veterans reform plan — including GI Bill cuts (MilitaryTimes)
The massive and controversial veterans omnibus bill is headed to the Senate floor after Senate Veterans Affairs Committee members unanimously backed the measure as a critical step forward in reforming VA operations. The hastily organized vote came two weeks after committee leaders unveiled the plan, which and could become the most significant piece of veterans reform legislation in two years if it can survive an expected fight with House members in the weeks to come. Committee Chairman Sen. Johnny Isakson, R-Ga., praised the unanimous vote as a sign of strong support for the measure and downplayed growing criticism about the provisions. "Anybody can find a fault with a bill this comprehensive," he said. "I don't think we have all the good ideas. But we have to get the football in play and start moving down the field. I look forward to working with the House on all the things they have concerns about." The legislation includes a massive expansion of VA's program for caregivers of injured veterans, which offers stipends, health benefits and other support for those who provide full-time care. Veterans groups have lauded that provision along with new assistance for homeless veterans, expansion of veterans eligible for education benefits, and improvements to health care programs. But several have questioned the total cost of the measure, and whether committee estimates are realistic. Isakson said the $4-billion-plus in program costs are covered through a series of savings measures, leaving the final bill with a surplus of more than $330 million. Official Congressional Budget Office scoring of the measure is expected out later this week. The two most controversial aspects of the omnibus bill are its provisions dealing with VA employee accountability and its inclusion of a cut in GI Bill housing stipend growth. House lawmakers are threatening to sideline the measure over the former, while some veterans groups are demanding the removal of the latter. Senators included in the omnibus VA leaders' plans to reclassify department senior executives to allow for faster hiring and firing of those positions, and give supervisors more flexibility on pay and work hours. But the measure goes further on accountability issues, limiting the amount of time any VA employee can be placed on administrative leave and blocking bonuses for some workers. It also gives broad power to VA leaders dismiss almost any employee. That's an effort to address past cases where workers who committed off-duty criminal acts stayed on the VA payroll, due to complicated firing rules. Union leaders and the White House have objected to similar plans in the past, calling it an erosion of workers' rights. House lawmakers have indicated the Senate plan does not go far enough. For example, under the Senate plan, disciplinary decisions which today can take more than 400 days to complete would be reduced to 110. The House plan trims that even further, to 52 days for appeals and rulings. In addition, the House plan does not require any advance notice for disciplinary action and would significantly limit appeals. But Isakson said the Senate plan has support from Senate Democrats on the committee, while the House accountability provisions saw little support from Democrats in that chamber. Whether that compromise will be enough to convince House Republicans to change their preference remains to be seen. The education benefit cuts may be even more difficult to navigate. The bill generates about $3.4 billion in revenue by reducing the growth in student veterans' housing allowance in coming years. The move brings the veterans benefit in line with Defense Department housing stipends, a move lawmakers initially planned last year but deferred until now. Students would not see a reduction in their housing payouts but would see their rate of growth shrink, until the stipend covers 95 percent of the average area housing cost. Critics call that a cut to veterans education benefits, since the end result is students' housing payouts not fully keeping up with inflation. Student Veterans of America estimates the reductions will amount to an average loss of more than $800 when fully implemented in coming years. … But supporters note that the 5 percent reduction in housing stipend growth is essentially already a done deal in the eyes of Congress, since they already approved that reduction for active-duty servicemembers last year. This way, they argue, the money can go to other veterans programs instead of becoming lost revenue. The American Legion, Paralyzed Veterans of America, Veterans of Foreign Wars, and Disabled American Veterans have all offered support for the measure, although not necessarily wholehearted endorsements of how the costs are covered. No timeline has been set for when the measure will be brought to the full Senate for a vote.
Accurate veterans suicide data not expected for months (MilitaryTimes)
The Veterans Affairs Department expects to have data this summer that could erase the questionable statistic that 22 veterans die by suicide each day. Dr. Maureen McCarthy, a VA assistant deputy undersecretary, told the House Veterans' Affairs Committee on Thursday that the department has received statistics from the Centers for Disease Control and the Defense Department that should provide VA a clearer picture of the number of suicides among veterans. VA analysts are poring over death records for all personnel who served from 1979 to 2015, according to McCarthy. "This is very different from what we did in the past when we had to get data from the states, and some states gave us data and some did not. We are really excited because … [this data] crosses ages and sex and all other risk factors we want to be able to identify," McCarthy said. But the number-crunching and confirmations are taking time, she added. "We so wanted to have this information to you by this hearing. We don't," she said. The "22 veterans a day commit suicide" statistic, widely used by veterans service organizations, the media and others, comes from a 2012 report produced by the VA that extrapolated an estimate from data provided by 21 states from 1999 to 2011. The calculation did not include a number of states with high veterans populations, like California, Texas, Arizona and North Carolina, and did not account for deaths that may have been suicides but were not indicated on death certificates. A more recent VA study of post-9/11 combat veterans found that 1,868 veterans died by suicide, from 2001 to 2009, fewer than one a day. The data is needed, VA officials say, to help the department target its suicide prevention efforts to specific populations. "And we want to make this data available to our academic partners so they can help us as well," McCarthy said. Panel members said the VA has made progress expanding its mental health services and suicide prevention initiatives for veterans but needs to move more quickly, starting with a program that lets troubled veterans who call a participating VA medical center to press "1" if they need to reach the VA Crisis Line instead of having to listen to the department prompts for the facility before being told to hang up and dial the suicide hotline. Currently, the service is available at 12 VA medical centers. … Veterans advocates also urged VA for better data, calling the "22 veterans a day" phrase harmful. "There's a need for us to change the messaging around suicide," said Kim Ruocco, Tragedy Assistance Program for Survivors suicide prevention officer. "We had a veteran about five months ago who left a suicide note that said 'I'm going to be one of the 22 today, why should I even try?' Having a negative message out there, that suicide is an epidemic, is increasing hopelessness in the veteran population." In the past few years, VA has hired 5,300 mental health providers and support personnel and 932 peer specialists — veterans who trained to work with veterans seeking counseling and mental health services. It also has upgraded its Veterans Crisis Line and elevated the profile of its suicide prevention office within the department, and it has launched several partnerships with community health providers to offer counseling to veterans. But it's still not enough, said Rep. Corrine Brown, D-Fla. In a rare admonishment of the VA, the congresswoman said she doesn't understand why suicide prevention is not a major initiative in the department's current reform efforts. "Reducing suicide is not included. Given that suicide nationally is considered by some to be a public health problem, I believe suicide prevention should be the number one MyVA priority," Brown said. Suicidal troops and veterans can call the Veterans Crisis Line, 800-273-8255, press 1, for assistance. Help also is available online at www.militarycrisisline.net or by text, 838255.
White House: Obama will sign burial rights for female WWII pilots (Stars and Stripes)
President Barack Obama is expected to sign a law this week allowing a group of trailblazing female World War II pilots to be laid to rest at Arlington National Cemetery, the White House said Thursday. Amid overwhelming support, Congress on Wednesday passed the bill making members of the Women's Airforce Service Pilots eligible for above-ground urn space and full burial honors. The WASP women lost the right last year when the Army reinterpreted a law from the 1970s to exclude the female veterans, who trained pilots and ferried combat aircraft from 1942-1944, from the national cemetery, where space is increasingly limited. "The president intends to sign H.R. 4336, the Women Airforce Service Pilot Arlington Inurnment Restoration Act. We anticipate this legislation will arrive prior to the week's end," the White House said in a statement released to Stars and Stripes. "It is important to honor those surviving members of the Greatest Generation including these pioneering pilots, who served on active duty during World War II." The Senate on Tuesday unanimously passed the legislation backed by Sens. Joni Ernst, R-Iowa, andBarbara Mikulski, D-Md. In March, the House voted 385-0 in favor of the bill sponsored by Rep. Martha McSally, R-Ariz., an A-10 Thunderbolt II pilot who was the first female to fly a fighter aircraft in combat and a champion of the WASP burial rights. "It's been just 19 weeks since the Army's decision to kick out our pioneering female World War II pilots was brought to light, and we've been fighting ever since," McSally said. The WASP pilots were not considered active-duty military at the time of their service but have since received the Congressional Gold Medal, veteran benefits and renown as role models for females serving today, including McSally. More than 1,000 women graduated from the WASP training program during World War II, learning to fly nearly every type of aircraft in the U.S. fleet, and went on to ferry more than half of combat aircraft to bases across the country, according to the Air Force. The WASPs suffered 38 deaths during their service, 11 while training and 27 during missions. The program was ended in 1944 and classified until the 1970s, a service history shows. Beginning in 2002, the Army instituted an Arlington policy allowing the female pilots space. But former Army Secretary John McHugh overruled the policy, saying the law does not allow it. On Capitol Hill, McSally pushed to have the rights restored, petitioning the Army with a letter signed by 50 lawmakers and orchestrating a news conference. In a heated exchange during testimony, acting Army Secretary Patrick Murphy told McSally in March that he favors allowing the pilots space for their ashes but he is powerless to change the law. He said only Congress has the power to make the required legal change. "I am trying to right the wrong," he said at the time. "I agree with you, I support you 100 percent."
Opinion: How the VA devalues veterans (The Dallas Morning News)
Cody McGregor, National Outreach Director, Concerned Veterans for America: If you've fought to protect this country, you probably couldn't be faulted for thinking this country isn't quite as willing to do the same for you. After two full years, we're still discovering shocking facts about how badly the U.S. Department of Veterans Affairs lets down those who need care. Recently published reports confirm that VA medical centers throughout Texas — including here in Fort Worth — used inappropriate scheduling practices that left veterans waiting too long for the treatments they needed. Veterans' biggest concern with the VA is whether it can be trusted with their lives. The short answer is no. This organization has fought to hide the truth and protect its image, even if it means letting veterans suffer and die. And this is an ongoing trend in the way our country treats its heroes. Whether it's unreliable, unaccountable healthcare or crippling debt that weakens the very national security we fought for, veterans' sacrifices are constantly devalued. After veterans died in Phoenix due to being put on secret waiting lists by the local VA center, similar allegations surfaced across the country. Yet internal investigations regarding how this happened are only just now being released to the public. And that's no thanks to the VA. It took Freedom of Information Act requests to get the VA to cough up their findings. That's hardly the level of transparency veterans deserve, given the enormity of the VA's failure. The investigations confirm what we already knew: inappropriate scheduling practices were commonplace. The Fort Worth report by the VA Inspector Generals Office, for example, quotes staff who say that disregarding veterans' desired appointment date was just "how things were done." As a consequence, veterans suffered. Worse yet, an independent government watchdog is investigating the VA on the grounds that the investigations conducted in Texas by the VA Inspector General's were "deficient and unreasonable." In other words, there's probably more tragedy buried beneath the surface. It doesn't take an extensive investigation, however, to show how badly VA care is deteriorating. One report conducted by independent consultants MITRE and Rand shows that care by VA hospitals is care mired in bureaucracy and inefficiency. And another government watchdog revealed last month that new VA patients nationwide now wait up to 71 days to see doctors. As we've seen, quality and reliability in veterans' care have deteriorated despite growth in the VA's budget by roughly two-thirds since President Barack Obama's first year in office. The VA is contributing to a rise in debt and wasteful or inefficient government spending. Ultimately, the security veterans fought to protect is threatened by our nation's massive debt. Earlier this year the national debt reached a record $19 trillion, which former defense officials adamantly warn will "undermine our economic growth, our military strength, and our global leadership." If the VA treated every one of its patients like the heroes we are, it would be worth every penny. But that's far from the case. One reason this happens is because Americans have assumed politicians will fix these problems on their own. That's clearly not occurring. There's no room for complacency—we must make sure those in power know that the poor treatment of veterans is the issue of our time.
Evidence points to tainted Navy water supply (WFLA)
Fifty years ago they were warriors, America's military fighting a war in Vietnam. Today these veterans are parents and grandparents, and many like Mike Kvintus of New Port Richey are sick. "I would fight for this country today," Mike said. He suffers chronic kidney and heart disease, along with neuropathy in his arms and legs, conditions he claims are connected to Agent Orange exposure. Mike and 90,000 other sailors who served on ships in harbors and waters off Vietnam are now fighting the Department of Veterans Affairs to reinstate benefits it stripped away 14 years ago. "It just eats at me because I still support the country," Mike added. The Blue Water Navy Vietnam Veterans Act of 2015 would restore those benefits. 8 On Your Side contacted Senator Bill Nelson, D-Florida, to ask where he stood on it. He then signed on. "Instead of slamming our fist and a stiff arm to the veteran, let's give the presumption of the evidence to the veteran," Nelson said. After we inquired, Congresswoman Kathy Castor, D-Tampa, and Congressman Vern Buchanan, R-Sarasota, also backed the bill. However, the chair of the House Committee on Veterans' Affairs Congressman, Jeff Miller, R-Pensacola, has not allowed the bill out of committee. It remains stalled. There was no such delay when his country sent Mike to war on the destroyer U.S.S. Buchanan. The ship provided support fire for ground troops and rescued downed pilots. According to deck logs, the Buchanan sailed into Da Nang Harbor, as the military drenched the area with the herbicide. The Buchanan's distillation system turned salt water into drinking water. Two studies show that was a pathway for Agent Orange exposure. Declassified records now show several water barges carrying potable water from areas of Vietnam that were heavily sprayed supplied U.S. ships. Still, that is not enough proof for the VA. It claims only those who served on land or in rivers qualify for Agent Orange benefits. To sick and dying veterans, that information is a smoking gun. "I expected my country to take care of me and they haven't done it," Mike said.
Female vets see improvement in VA care (The Telegraph)
When Air Force veteran Heather King first entered the VA health care system 16 years ago, she was not impressed. But in recent years, she has seen significant improvements. King was among about 70 women at the Carl Vinson VA Medical Center's annual tea party for female veterans Thursday. "They've gotten better at what they've done," she said. "I've gotten away from student doctors and gotten actual medical doctors." The tea party is in its third year and is planned in conjunction with National Women's Health Week. The hospital's Women's Health Clinic uses the tea party to educate female veterans about the services available to them at the center. Maryalice Morro, the director of the medical center, welcomed the women and offered health advice that ranged from wearing seat belts to having a positive attitude. She then helped serve refreshments. Morro said female veterans make up about 10 percent of the hospital's clients, and that number is growing steadily. She served in the Navy as a nurse and noted that when she joined she could not serve on a ship because she was a woman. Those barriers have been erased today. "More and more, women have more and more opportunities in the services, and that's creating a much higher percentage of female veterans," she said. "I think right now women comprise at least 25 percent, if not more, of the total (military) forces, so I think certainly you are going to see that footprint in the veteran population increase." Other female vets at the event also said they have seen positive changes at the VA. Lisa Lemons, of Dublin, served four years each in the Army and Air Force. She started going to the VA in 2010 and said she has seen significant improvements since then. "The communication with veterans has gotten better, and the ability to get appointments sooner has definitely improved," she said. She said she has seen the VA put more emphasis on the needs of female veterans, including dealing with military sexual trauma. "That issue used to be taboo, but now they are dealing with it more appropriately," she said. Mary Hudson of Wrightsville served in the Army Reserve and deployed for 10 months as a part of the first Gulf War. She first entered the VA system in 1996 and saw few other women there are the time. "It's way different now," she said. "You get better service. I love the care." The Women's Health Clinic opened in 2009, and patient growth has gone up 10 percent each year for the past five years, according to figures provided by the VA. The clinic currently has 4,311 women enrolled and 2,624 active users. It has a full-time gynecologist and a nurse practitioner, as well as other staff. Angela Williams, the clinic manager, said the VA is putting more emphasis on dealing with issues specific to female veterans. "It has definitely evolved," she said of women's care. "Women were not considered when they built the VA. We have more women entering and exiting the military now, so therefore we have to address their needs."
Veterans Choice legislation progressing through Senate (MTPR)
Legislation aiming to fix the troubled Veterans Choice healthcare program made progress in the Senate today. "Veterans Choice" was supposed to make it faster and easier for vets to get care close to home if they live more than 40 miles from a VA health facility, or if they've had to wait more than a month for a healthcare appointment. But, more than a year after it was launched, there's widespread agreement that Veterans Choice isn't working as intended. Montana Senator Jon Tester, who is on the Senate Veterans Affairs Committee, has been pushing to change Veterans Choice. In March he told MTPR that he wants the Veterans Administration to rely less on government contractors, and more on the Veterans Administration itself, to make Choice work. "All I want to do is make sure the VA has the ability to provide the healthcare that their veterans need. We've talked to the VA extensively, we think this is a solution, I think the VA thinks this is a solution." Tester said he's confident the VA reform bill will pass the Senate before the end of the month. His office says its prospects in the House are less certain.
Roby bill would add oversight to VA mental health and substance abuse treatment (AL.com)
Inspired by a federal Alabama lawsuit and the scandal that ensnared the Veterans Health Administration, U.S. Rep. Martha Roby, R-Montgomery, introduced a bill late last month that would add an extra layer of oversight of the VA's mental health and substance abuse treatment services. The bill, dubbed the Protection and Advocacy Act, would create a pilot program authorizing state protection and advocacy agencies to investigate the quality of such services. Protection and advocacy agencies currently have the power to inspect medical records, make recommendations to healthcare providers and take legal action on behalf of patients at state hospitals and clinics. The program would be expanded to include the whole country if successful. Alabama was not immune to the nationwide VA scandal – marked by long delays in wait times for veterans to see a physician and the covering up of appointment records — that led to the resignation of Veterans Affairs Secretary Eric Shinseki in 2014. The Central Alabama Veterans Health Care System in Montgomery was found to have an employee who falsified time records and took a veteran and recovering drug attack to a crack house, according to the Montgomery Advertiser. And the long wait times weren't just for those with physical ailments – 52 percent of mental health patients at the Central Alabama VA facilities waited more than two weeks until they saw a doctor, according to Roby's office. "That alarming stat was emblematic of how the Department of Veterans Affairs has struggled in the recent years to keep up with the rising need for mental health and substance abuse treatment for veterans," Roby said, suggesting that an increasing amount of veterans returning from war, the opioid epidemic and a shortage of mental health care workers contributed to the crisis. While the average wait time for mental health services at the Central Alabama VA is down to five days, "I think we can do better," Roby said. Curt Decker, executive director of the National Disability Rights Network, which includes protection and advocacy agencies that investigate treatment of the disabled, said the VA would benefit from the bill. "There's going to be just this inherent conflict," Decker said of the VA not having a watchdog besides its internal ombudsman. "If you're in that facility and you're pretty sick … wouldn't you like to have an external group coming through on a regular basis checking?" A landmark Alabama federal case that exposed deplorable conditions at Bryce Hospital, Wyatt vs. Stickney, gave mental health patients who were involuntarily committed the right to care. "The Wyatt case guaranteed mental health care rights for people in Alabama and throughout the country. For 40 years, Protection and Advocacy agencies have safeguarded those rights in state-operated facilities," Roby said in a statement. "I believe bringing this high degree of patient advocacy expertise to the VA can greatly benefit veterans, particularly those needing mental health care or substance abuse treatment." James Tucker, director of the Tuscaloosa-based Alabama Disabilities Advocacy Program and one of the lead attorneys in the Wyatt case, said the program received complaints about VA facilities in Alabama but doesn't have the authority to investigate them. He said ADAP would seek to be part of the pilot program if Roby's bill passes. "There are a lot of veterans who have maybe experienced something like a traumatic brain injury or PTSD and their only viable health care provider is the VA," Tucker said. "Because of the peculiarities of the law, I am precluded from conducting abuse and neglect investigation in VA facilities."
VA wants to scan dark web for stolen data (FederalTimes)
Navigating the Internet has become a routine thing since the invention of strong search engines like Google but not everything on the web is indexed and searchable. Websites that aren't meant to be found — from criminal sites to backend systems not meant for public consumption — are part of what's known as the "dark web." The Veterans Affairs Department suffers from millions of cyberattacks and attempted breaches every month and wants to make sure its data — including the sensitive personal information on millions of veterans — isn't being sold or otherwise leaked in the dark corners of the Internet. The agency released a request for information on May 12 asking vendors about their ability to scan the dark web for data that should be solely in VA's control.