May 16 Veterans News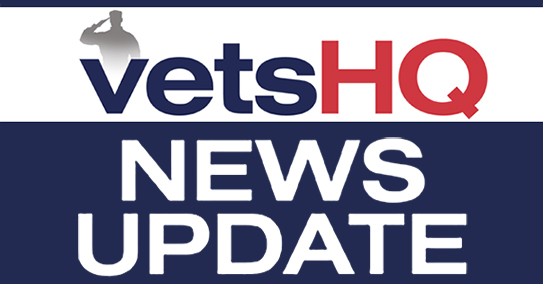 'Worst' charity for veterans run by VA employee (CNN)
At first glance, the National Vietnam Veterans Foundation is a roaring success. According to its tax filings, the charity has received more than $29 million in donations from generous Americans from 2010 to 2014 for what it calls on its website "aiding, supporting and benefiting America's veterans and their families." But look a little closer on those same filings and you can see that nearly all of those donations have been cycled back to telemarketers, leaving less than 2 percent for actual veterans and veterans' charitable causes. That's why Charity Navigator, one of the nation's largest and most influential charity watchdog organizations, has given the charity a "zero" out of four stars for those same four years. "It's a zero-star organization and you can't go lower than that," says Michael Thatcher, Charity Navigator's CEO. "They don't have an independent board of directors, they actually don't even have a comprehensive board of directors — only three members on the board at this point in time and some of them are family. So one can say, is this representative of an independent board? It's not." The charity's most recently filed tax return, for 2014, lists a catalogue of expenses paid for by donations: including $133,000 for travel, $21,000 for unnamed "awards", $70,000 for a category described as "other expenses" and even a little more than $8,000 for parking. The CEO and founder of the National Vietnam Veterans Foundation, himself a veteran, is J. Thomas Burch, who is also a federal employee working as an attorney for the Department of Veterans Affairs. Burch is deputy director in the VA's Office of General Counsel, where he pulled down $127,000 in salary in 2014. That's the same year he drew a salary of $65,000 as head of his "zero-star" charity. A VA spokesman told CNN Burch's position at the veteran's charity is not a conflict of interest "per se". But the spokesman added the VA is now "reviewing" the situation and that the agency's Office of Inspector General is handling that review. When contacted by CNN, Burch asked that we not contact him at his job at the Department of Veterans Affairs, but he refused to answer phone calls placed to his home. CNN tried to confront Burch as he drove home from work in a black Rolls Royce, but upon seeing a CNN camera crew, Burch gunned the Rolls Royce down his suburban Washington, D.C. street and disappeared. The charity's vice president, David Kauffman, said in an email that the NVVF was responsible for "feeding homeless and unemployed veterans by donating to food banks, sent personal care kits to hospitalized veterans and donated blankets, hats and gloves to homeless centers." According to the charity's tax filings, though, it accounted for about $122,000 in cash donations to veterans, out of more than $8.5 million raised in donations in 2014. That is less than 2% of the charities cash donations being used to support veterans and their families.
Judge sentences former Phoenix VA Director Sharon Helman to probation (AZCentral)
Sharon Helman, former director of the Phoenix VA Health Care System, wept in court Monday before a federal judge sentenced her to serve two years of probation for failing to disclose thousands of dollars worth of gifts she received from a lobbyist friend. Helman, who avoided a prison sentence while pleading guilty to making false statements, apologized during her tearful statement but insisted she was a dedicated public servant who cares for veterans. "Serving veterans was truly my life's passion, and I am proud of my work," Helman said. "I should have disclosed the gifts I received from a personal friend, but I did not. That was a betrayal. …" However, U.S. District Judge Steven Logan rebuked Helman during the proceedings, noting that she had written him a letter indicating she did not realize her failure to report about $50,000 in gifts was an ethics violation. Logan said the letter "almost caused this plea agreement to go away" because it appeared Helman was not accepting responsibility for her crime. Logan reeled off a list of gifts she received over several years from Dennis "Max" Lewis, a former VA executive who had mentored Helman before going into private business as a lobbyist with a company that secured millions of dollars in VA contracts. The presents included an $11,000 family vacation to Disneyland, spa and resort visits, air fare and concert tickets. "When you wrote me that letter and tried to explain to me that you didn't know what you did was wrong, I had a problem," Logan said. "… The reason you didn't report any of it is because deep down you knew … your ethics folks would be looking into every one of those gifts." "There's no way this was just some slight oversight," the judge said. In 2014, Helman found herself at the epicenter of a national controversy. Employees at the Carl T. Hayden VA Medical Center in Phoenix reported that patients were dying while awaiting care in a backed-up appointment system, and that hospital officials were falsifying wait-time data in part to collect performance bonuses. Investigations by Congress, the VA Office of Inspector General and media outlets verified those allegations not just in Phoenix, but as a systemic problem throughout the Veterans Health Administration's more than 150 hospitals. Inquiries also exposed widespread retaliation against whistleblowers, and flawed medical care at some facilities. The scandal led to replacement of VA Secretary Eric Shinseki, passage of a $16.3 billion VA reform bill and what was touted as the largest overhaul of VA policies and practices in department history. Amid the turmoil, Helman was suspended, then fired based on charges related to falsified appointment data, whistleblower retaliation and the failure to disclose gifts on her conflict-of-interest statements. A merit system judge threw out the first two charges, but upheld her termination based on the unreported gifts. Three other Phoenix VA officials also were placed on administrative leave and still face possible termination. Their disciplinary cases have not been completed after more than two years of investigations and personnel actions. Helman, 45, was charged criminally after an investigation by the FBI. In court Monday, she described herself as a dedicated public servant who spent 20 years in the VA, rising from a lowly clerk job to senior executive while giving "my heart and soul to caring for veterans." Logan acknowledged Helman's service, noting that numerous family members and colleagues wrote letters of support. But he also suggested that a VA employee with such status and tenure should be a paragon of ethics. … Nitz stressed that Helman was not charged with corruption, fraud or other misconduct alleged in the VA scandal, and she has no criminal history. With a single exception, he said, "Ms. Helman has lived a life of character and integrity …" Nitz argued that the interests of justice and deterrence already have been served by his client's suffering, including death threats and humiliation: "She's now a convicted felon, and she's been fired from the job she loves … She's been publicly vilified." In issuing the sentence, Logan told Helman she had been "the gold standard for federal employees until you committed this crime." He urged her to recover, adding, "This is not the time to become a victim, because everything that happened to you was self-inflicted." In a news release, U.S. Attorney John Leonardo said the sentence holds Helman accountable. … Hellman and her attorney declined comment as they left the court.
For military widows, the law protecting their benefits discourages finding love again (MilitaryTimes)
After her husband was killed by a suicide bomber in Afghanistan in 2012, Heather Gray never imagined that the biggest obstacle to falling in love again would be financial penalties from the government. But that extra level of stress and heartache are what faces the 37-year-old war widow as she looks at getting remarried this year. "I am a Christian, and I believe very strongly in the sanctity of marriage," Gray said. "But you're being forced to give up the [widow] benefits you have if you do." She has three children from her first marriage, and her husband-to-be is a widower with three more. Both want them to grow up in a traditional family with two parents, but that's a decision that will cost them thousands of dollars a month. "There's a generation of [military] kids that will grow up in non-traditional families because their parents were forced to make these decisions based on economic realities," she said. Gray was among a group of widows whose hopes for help were dashed by Congress, after a House Veterans' Affairs Committee panel cast aside a proposal to end financial penalties for military widows and widowers who remarry. "We've been working on this for a while, but I don't really think we're getting anywhere," said Elizabeth Davis, a military widow since her husband was killed by a drunk driver 18 months ago. "I've got all these kind words from lawmakers, but most really don't seem willing to make the effort to fix anything." At issue is a host of payouts and benefits for surviving spouses, and a complex bureaucracy of rules covering them. In short, if a widow or widower of service members killed on active duty remarries before age 55, they lose all survivor benefits, which can total thousands of dollars a month. Lawmakers' latest attempt to change that came from Rep. Dina Titus, D-Nev., who introduced an amendment to related legislation dealing with survivor benefits. Committee Republicans rebuffed the measure, citing the potential $1 billion-plus cost over the next decade. "They use the excuse that it's too expensive, but they don't mind spending money on all kinds of other programs," Titus said after the vote. "Maybe it's just the old tradition that you're supposed to be a widow your whole life and grieve for the lost person, as opposed to starting over. But these are young women with young children. They have their whole lives ahead of them. But we artificially bind them to widowhood, and that makes no sense." Davis and other widows said they have no intention of remarrying, even if they fall in love again. The financial burden is too great, especially when health care and veterans education benefits for their children are considered. Gray said her religious convictions outweigh those financial challenges, although in her case that's lessened somewhat because her new fiance serves in the military as well. She'll be able to stay on military health care, something that isn't an option for other widows who remarry. More disheartening to the advocates than the latest legislative defeat was the reasoning. At the same hearing, Republicans approved several other program expansions without clear financial offsets. The rejection of Titus' plan seemed arbitrary to them. "I don't think they're heartless people," Gray said of the panel. "I think they feel our loss. But the gravity of the work that it would take to fix this seems too much for them. "But just show us that you are trying."
VA finds inadequate hospital treatment of Colorado veteran who died (The Denver Post)
A well-known veteran in Grand Junction received inadequate treatment at the local Department of Veterans Affairs hospital before he died, the agency's inspector general found. Vietnam War veteran Rodger Holmes had survived homelessness, recovered from alcohol addiction and volunteered as a Salvation Army van driver. But he suffered from liver disease, and his health deteriorated rapidly despite numerous visits to the Grand Junction VA medical center in 2014. He died that December. Three Colorado members of Congress, Sens. Michael Bennet and Cory Gardner and Rep. Scott Tipton, requested an investigation of the hospital's treatment of Holmes. "We substantiated the allegation that followup care was inadequate and led to further hospitalization," says the inspector general's report released this week. "The hepatitis C care provider often did not provide the care or assess the patient thoroughly when seen. The circumstances of discontinuity of care and the lack of a thorough analysis of the patient's condition may have contributed to his progressive decline and slower recovery." The report stopped short of concluding that VA treatment killed Holmes, however, by finding that his final hospital admission was timely. One contributing factor to Holmes' treatment was a decision by the hospital's hepatitis specialist to reduce his hours. The inspector general report recommended that the hospital ensure "contingency plans for specialities" when too few specialists are available. "If Rodger were with us, he would be thrilled with that change," said Chris Blumenstein, a social worker who quit the hospital to protest Holmes' treatment. "When staff is insufficient, there needs to be a plan for that. The clinics can't just wing it like they did with Rodger." Blumenstein challenged the report's finding that Holmes had recovered when he was sent home in September 2014, saying his friend was a very sick man when he and others launched a Saving Veteran Rodger Holmes campaign that fall. He plans to appeal on the grounds that the inspector general failed to hold the hospital fully responsible. The VA's medical director in Grand Junction, Marc Magill, disputed the finding that Holmes' treatment was inadequate. "We believe the review of encounters below supports appropriate clinical care was provided to this veteran," he responded. "The veteran's issues were appropriately addressed at each encounter, including medication adjustments, emergency room treatment and IV fluids, and hospitalization when appropriate." He concurred, however, with the recommendation to make sure specialty care will be available as needed for veterans in Grand Junction. Medical center spokesman Paul Sweeney said the hospital has hired a cardiologist and neurologist and is contracting with other specialty care doctors. Hepatitis patients are treated through a telehealth program, he said, but the Western Slope still lacks a liver specialist. Jenny Davies, one of Holmes' supporters, recalled helping him start to use e-mail and Facebook in the campaign to save his life. "He was kind, funny and very humble about the whole thing — while he did want to improve his own health care, his feeling was that he'd already had a nightmare experience and this effort was to improve the care for all the veterans coming after him," she said. "Little did we know that all that mismanaged care was going to continue and he wouldn't survive."
Golf coaches learn how to teach wounded veterans (WCSH6)
PGA Golfers in Maine attended a seminar at the Augusta Country Club to learn how to teach the game to wounded veterans. The seminar called PGA HOPE, which stands for Helping Our Patriots Everywhere, gathered professional golf coaches from across Maine to learn how to teach the game to veterans living with physical and cognitive disabilities. National coach trainer for PGA, David Windsor, lead the lessons. "They can become confident and comfortable with the correct and proper approaches helping our local veterans here to pursue the game and develop a passion for the game of golf," said Windsor. The coaches tried on prosthetic simulators to get an idea for what someone who is missing a limb is dealing with. They understand that they can never truly understand what life is like for a wounded veteran until they go through that life changing experience, but like director of the Norway Country Cub Scott Mann they do want to help. Discovering how this training could benefit not just veterans, but also themselves. "How do you know what's going to happen to you tomorrow," said Mann. "I love the game of golf, that's why I'm a PGA professional. This could happen to anybody at anytime." In addition to their stop at the Augusta Country Club, PGA HOPE traveled to 14 other cities across the US to teach their adaptive seminar.
Veterans teach foster kids outdoor skills, life lessons (Bay News 9)
About 60 foster kids went on an island adventure to learn life skills with post 9/11 veterans Saturday. Veteran-founded nonprofit Fit4Truth teamed up with other organizations to host a fun afternoon on Shell Key Island. The kids learned skills from former and current military members while fishing, kayaking, snorkeling and participating in team-building exercises. "Our whole entire philosophy is to take them out of the homes and teach them life skills to let them know that they are extremely important, and they are already resilient and to bring out the best in the kids so they can learn they can live whatever life they want live," Staff Sergeant Beau Blouin, an active duty Marine and Founder of Fit4Truth, said. Foster kids came from group homes in Lakeland, Sarasota and the Tampa Bay area for the event. "This by far, above and beyond, it shows that other people can love somebody that they haven't even met and relate with someone on something they sort of went through at the same time," 18-year-old Michael Goggans said. "We hone in on communication, leadership, but more importantly self-love for themselves, for their community and that they can truly do what they want," Blouin said. The event not only benefited the foster children, but also the veterans. "A lot of returning veterans they come home and sometimes they don't feel like they belong so we try and outreach to the veterans and do community service so it's good for everyone all around," former Marine Tony Romano said.