May 27 Veterans News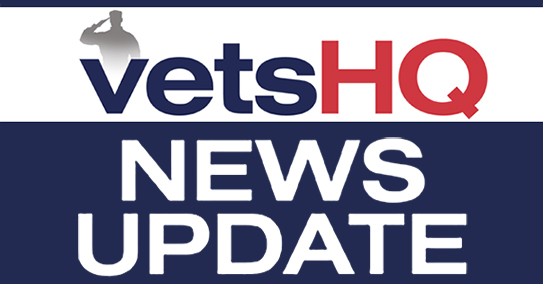 Veterans see Obama's visit to Hiroshima as 'bittersweet' (USA Today)
America's largest veterans groups took a restrained view of President Obama's historic visit Friday to Hiroshima, where he called for an end to nuclear weapons like the U.S. bomb that destroyed the Japanese city in 1945. Organizations representing millions of veterans, including a dwindling number from World War II, offered little or no reaction. Leaders watched closely to make sure the White House held to a promise that Obama would not apologize for the U.S. decision to drop an atomic bomb on the city. The Obama administration had primed the groups for the president's visits to both Vietnam and Hiroshima by inviting representatives to the White House to meet with national security adviser Susan Rice and assuring them that there would be no apologies. Some veterans had voiced opposition to Obama's visit because Japan has never apologized for the brutal treatment of American prisoners during World War II. Joe Davis, a spokesman for the 1.2-million member Veterans of Foreign Wars, released a muted reaction to Obama's wreath-laying and remarks, saying only that "a world without conflict is a vision we should all share." Garry Augustine, executive director of the Washington, D.C.,  office for Disabled American Veterans, which has 1.3 million members, said he thought the speech by Obama "went well." "It is part of the diplomacy of America to reach out, and I think this is just part of this administration reaching out to the world to continue to move forward," Augustine said. The largest veterans group, the American Legion, which has 2.2 million members, offered no comment Friday. But Rhonda Powell, the group's national security director, told Japanese media last week that the Legion neither supported nor opposed Obama's visit. "We definitely support his decision to not apologize because we truly feel like it would dishonor those who sacrificed," Powell told NHK-TV. Sherman Gillums Jr., a Marine veteran and executive director of Paralyzed Veterans of America, described Obama's visits to Vietnam and Hiroshima as "bittersweet for many, particularly ahead of Memorial Day." "Many servicemembers died decades ago in those very places, and there are many veterans today that still haven't seen the end of those wars in their minds," Gillums said. "I hope that President Obama, and all world leaders for that matter, come to better appreciate the sacrifices many have made by coming as close to 'walking in their boots' as one can when visiting these foreign lands where our nation's defenders once fought and died."
Veterans reflect on importance, beauty of Blue Angels (Military.com)
The crowd was restless for Fat Albert. It was just after 2 p.m. Wednesday and the sun was beating down on hundreds of people. Spider-man Popsicles melted in kids' hands and dogs hid under bushes for the shade. But with a sudden, thunder-like noise, the crowd perked up. Fat Albert came out of the corner of the sky and flew across the Severn River. … The Blue Angels, the U.S. Navy's flight demonstration squadron, performed above the Severn River Wednesday afternoon. The flight team consists of six Navy F/A-18 Hornets and a C-130 Hercules, known as the "Fat Albert." U.S. Marine Corps Capt. Katie Higgins, of Severna Park, piloted the Fat Albert. Last year Higgins was the first female pilot to fly with the Blue Angels. While people watched all over Annapolis, hundreds gathered at the World War II Memorial to watch the Blue Angels flip, dive and accelerate in the air. The field in front of the memorial was packed with families and rainbow beach umbrellas. But for the veterans in attendance, the Blue Angels are much more than entertainment — they represent the military's strength. Navy veteran Paul Jefferson, 72, camped out at the memorial with his family since 9:30 a.m to get a good view of the demonstration. Jefferson, who lives on the Eastern Shore, served in Vietnam from 1962-65 and 1968-1972, where he earned two Purple Hearts. Watching the Blue Angels is an "old habit," Jefferson said, since he and his wife live part-time in Pensacola, Florida, where the Blue Angels are based. And although the couple has seen the group perform dozens of times, Jefferson said he will never get tired of seeing Fat Albert in the sky. The tight formations and the trust the pilots have with one another is "patriotic," he added. "They are the definition of freedom when they fire up," Jefferson said. This year, Vice Adm. Ted Carter, superintendent of the Naval Academy, flew in the back seat of jet No. 5. He flew in support of Lt. Ryan Chamberlain, who piloted the "opposing solo jet." This was the first time a USNA superintendent has flown with the group. Watching the Blue Angels at the memorial felt like "right thing to do," said 20-year Navy veteran David Osband, who joined the military in 1972. The Arnold resident said the Blue Angels are a manifestation of the "extreme professionalism and pride" the military exudes. For Air Force veteran Steve Burton, 69, of Bowie, this was his first time seeing the Blue Angels fly overheard at the memorial. Burton served from 1965-1967 and said the pilots' technique serve as a reminder of the skill within all branches of the U.S. military. "It represents how well-trained our soldiers are, I don't care if it's flying a plane or driving a ship," he said. Burton recorded the show on his video camera. "It made me wish that I could go back in and enlist," he said.
Commentary: Money can't cure what ails Veterans Affairs (The Wall Street Journal)
Anthony Principi, former secretary of Veterans Affairs: 'Total VA funding has grown by nearly 86 percent from 2009," says the headline of a document put out by the Department of Veterans Affairs this year in support of the agency's fiscal year 2017 budget request for $182.3 billion. Politicians and government officials argue that increases in VA funding demonstrate a willingness to support veterans and their legitimate needs. Many of the increases are justified because of the higher costs of providing health care and the growing numbers of veterans receiving compensation and pension benefits. Yet our concern should not be about the amount of money the VA spends. We should focus instead on the impact that money has on the lives of veterans. While the annual budget was growing over the last decade, there have been cuts to literally hundreds of programs throughout the federal government, many of which directly benefit veterans and their families. Instead of arguing about VA funding levels every year, it's time to consider fundamental changes in the way the VA delivers services. Here's how:
Realign the separate VA and Defense Department health-care systems. Together, the two health systems receive more than $100 billion in taxpayer funding every year. A fully integrated system would help control health-care costs. It also would help VA and Defense Department employees—who provide care to the same veterans and active-duty service members at different points in their lives, although Defense also cares for dependents—refocus their efforts to provide coordinated world-class care.
Close unneeded facilities. The VA is no longer a hospital-centric organization. The department's health-care services, like those outside of government, have been significantly decentralized to locations such as the VA's 1,215 community-based outpatient clinics. Much of the money now being spent to maintain infrastructure would be better deployed to pay for doctors and nurses delivering top-notch medical care.
Refocus the disability-compensation system. The spouses of heroic men and women killed in Iraq and Afghanistan fighting against ISIS, al Qaeda and the Taliban receive the same level of death and indemnity compensation, pension benefits and home-loan benefits as my widow would, should I die of prostate cancer that may or may not have been related to my service in Vietnam 46 years ago. Inequalities like this will cause the American people to question the entire rationale behind the veterans disability-compensation system, which is still based on principles developed in 1917.
We need a compensation system that understands today's economic realities: One that focuses first on veterans whose disabilities were incurred in combat or while training for combat. One that rewards veterans for overcoming their disabilities and becoming productive members of the workforce while taking steps to improve their health.
Do more to integrate private providers into the VA health-care system. In recent months, a task force formed by Concerned Veterans of America has suggested giving every eligible veteran the opportunity to receive health care from private providers, while also giving them the option to use the VA for care if they prefer.
We shouldn't fully privatize veterans care. There are many exceptional people working for the VA, and its health-care system has helped tens of millions of veterans live better lives. But the department needs to focus its health-care and research on issues of particular importance to veterans, such as prosthetics, rehabilitation, spinal-cord injuries, post-traumatic-stress disorder and suicide prevention. Private providers should augment the VA in caring for veterans unable to receive timely care. At the end of 2004, my last year as secretary of Veterans Affairs, the VA had some 235,000 employees. Today it has more than 365,000. The number of staff in VA headquarters in Washington, D.C. and throughout the country has increased by 32% since 2008. They are good public servants. But many are health-care and benefit professionals who should be providing direct care or services to veterans and their families, or managing VA facilities in need of better leadership. The VA is a great organization, one whose accomplishments played a major role in the greatness of 20th-century America. It's time to reform and rebuild the department so that future generations of veterans, their families and all Americans can benefit from its services and its achievements. Let's stop throwing money at the VA's problems. Instead, let's fix them.
Sen. Rounds speaks in favor of act to improve VA services (The Daily Republic)
Memorial Day is just around the corner, and Sen. Mike Rounds is working to make life a little easier for America's veterans. The South Dakota Republican, who serves as a member of the Senate Veterans' Affair Committee, called Veteran Affairs Secretary Bob McDonald's comparison of long lines at the nation's VA hospitals to the lines at Disneyland "very unfortunate" during a weekly media call Wednesday before touting his committee's recent rollout of an act to improve accountability within McDonald's agency. While Rounds said VA health care workers in South Dakota don't share the same attitude as McDonald, who compared the experience of waiting in line for health care to visiting a theme park, he said it's an example of the disconnect between Washington, D.C. and those on the frontlines. "It promoted the belief that in Washington they don't understand exactly what's going on," Rounds said. "And it suggests this continued culture of serving for the people that work at the VA rather than the people who are being served by the VA." After both speaking out against McDonald's comments and thanking veterans for their service, Rounds said the Veterans First Act rolled out by his committee will reach the Senate floor. The bipartisan act would require the Veterans Health Administration to provide annual reports to Congress detailing the cost of the health care offered and allows for more authority to demand accountability from employees in the agency. A provision included by Rounds would also amend the Choice Act, which allows veterans to seek health care at non-VA facilities. Rounds' provision would eliminate the "secondary payer clause" of the act, which he said currently allows the VA to pay for a veteran's hospital bills at a non-VA facility after the veteran has already paid deductibles or copays required by their insurer. Rounds' provision would make the VA the primary payer, helping to ensure veterans don't pay more for private care than they would if cared for at a VA facility. "That will cut through a lot of red tape and it will also take care of thousands of dollars of additional expenses every single year for veterans who have been trying to utilize — or who have been forced to utilize — the choice program rather than direct to the VA because of either distance away or delays in getting the services provided by the VA in the first place."
Former VA supervisor convicted of false statements in veterans' medical records (The Augusta Chronicle)
A federal court jury deliberated less than two hours Friday before convicting a former supervisor at the Charlie Norwood Veterans Affairs Medical Center of all charges. Cathedral Henderson, 51, of Martinez was found guilty of 50 counts of making false statements in relation to health care and one count of making false statement to a federal agent. While the defense tried to put Henderson's action in the context of the VA's festering failure to handle veterans' medical needs that boiled to a head in 2013, prosecutors narrowed the focus to Henderson's specific actions. In a harsh, critical spotlight, the national office issued a mandate in May 2013 to close all open consults — orders for diagnostic tests and specialized medical services. Some 2.1 million consults were open, more than 30,000 of them in Augusta, according to testimony this week. Each medical center, like Augusta, had one year to accomplish the massive task. Two weeks before Henderson was to start a new job at another VA facility, the chief of health administrative services, Meribeth Bredehoft, sent him 2,700 veterans' files and ordered him to close out the consults. What Henderson did, both sides agreed, was have clerks in the revenue department, which he oversaw, to close the cases with the phrase: services rendered or patient refused services. "That's why we're here," Assistant U.S. Attorney Lamont Belk told the jury in his closing statement. Henderson was the only one on trial and only for what he did between Feb. 6-11, 2014. Henderson knew that first the medical files had to be reviewed to determine if the services had been provided. If there was no proof or if it was unclear to administrative staff drafted to help complete the massive project, those files were set aside for review by the medical staff, Belk said. But Henderson skipped the review part of the task and left 2,700 veterans in a void where they couldn't get treatment or care. "It was so unnecessary to do this," Belk said. Henderson knew how it should have been done because in the previous seven years at the VA he had closed more than 3,000 consults himself, Belk said. But Henderson never should have closed any consult, defense attorney Keith Johnson told the jury. It was against VA policy, and as VA registered nurse Nadine Collins explained from the witness stand this week, the policy and procedures were established to protect patients. But Bredehoft didn't know VA policy, and she forced Henderson and dozens of administrative staff to violate that policy, Johnson said. Both sides agreed that the four revenue clerks Henderson drafted to close out the 2,700 consults didn't know what they were doing. To the prosecutors, that showed Henderson's intention. Unlike them, Henderson knew, because of his familiarity with the VA medical records computer program, that altering or falsifying the records was a federal crime, Belk said. He also knew that anyone who entered any notation in the medical records also left behind his signature. "If you get other people to do your dirty work, you're just as guilty," Belk said. But Johnson argued to the jury that it didn't make sense that Henderson would bring in witnesses if he believed he was committing a crime. He brought in the four revenue clerks because there was no one else to do the work, Johnson said. In an email exchange with Bredehoft, Henderson tried to convince her that he needed medical staff to close out the consults. She responded, "I'm not going to argue with you," these were old consults that were to be closed, that the claims were paid. "That means services were rendered," Johnson read from Bredehoft's email. "(Henderson's) mistake was taking her word for it," Johnson said. But Assistant U.S. Attorney Patricia Rhodes countered in her closing argument to the jury that the administrative staff wasn't being asked to make medical decisions. They were only asked to look into the files and determine if there was a document indicating the patient received the service ordered, Rhodes said. Henderson knew what he was asked to do and he had the files closed without determining if the veteran got the services or not, Rhodes said. And when asked what he told the revenue clerks to write as the reason for the closures, Henderson lied and said he told them to put closed per chief of health administrative services.
Tampa Bay veterans react to another scathing VA report (WTSP)
There is anger and disappointment ahead of the Memorial Day weekend, with the U.S. Dept. of Veterans Affairs coming under fire — again. It's all in reaction to a report exposing just how much money the agency has spent to repair its image instead of using the same money to repair a system that's left so many waiting for medical care. "That's real wrong. That shouldn't be," said Michael Childs, a veteran and VA client of nearly 40 years. Childs and others were outraged by a new study from a government watchdog group called openthebooks.com. It's findings? Between 2012 and 2015, just under 10% of the approximately 39,000 people hired by the VA were doctors. The same report found the VA had spent $1.7 million on surveys, nearly $800 million on furniture, and $300 million on jobs like interior designers, gardeners and painters. And most upsetting for many, the revelation that agency also spent millions of dollars on damage control. Nearly half a billion dollars on lawyers. Another $100 million on public relations. "That's really sad," said Childs, "Because it's not going to fix anything that way." U.S. Rep. David Jolly, representing Florida's 13th District, called it disappointing. "And it feeds into the narrative and the suspicion about mismanagement at the very top of the VA," said Jolly. Jolly says Congress specifically funded the VA's request for more money with assurances that the agency would use the money to hire physicians, health care providers and insurance processors who would fix the log-jam. "And so I think it's obvious they've now used resources to hire more lawyers to protect their image than physicians to care for veterans. And that's a shame," said Rep. Jolly. Fortunately, several veterans say Tampa Bay area VA hospitals appear to be working harder to meet their needs. "The VA saved my life twice," said Ron Brown, a disabled U.S. Veteran, "Once in Tampa and once in Bay Pines." The timing of the report coincides with a recent, comment from VA Secretary Robert McDonald comparing wait-times at the VA to long lines at Disneyland — widely considered insensitive. In a statement, the VA did not directly address the report's scathing criticism. The agency said, in-part, it "Continues to aggressively pursue the recruitment of high caliber candidates for all vacancies including physicians, nurses, and clinicians." "There's certain things they need. Doctors, nurses and hospitals, and proper equipment," said Army Veteran Marcelino Julio. "That's where the money should go."