Veterans News – January 2, 2017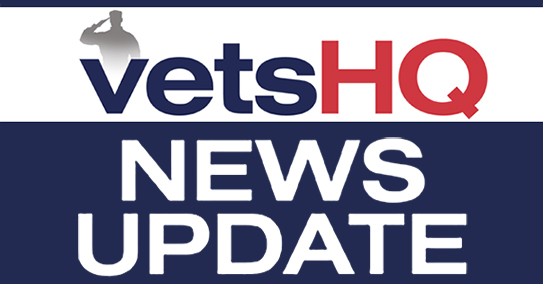 Questions mount as Trump loses more VA secretary candidates (MilitaryTimes)
Donald Trump's top two picks to become the next Veterans Affairs secretary abruptly withdrew their names over the weekend, leaving a shrinking list of candidates for the Cabinet post and a host of uncertainty surrounding the next administration's ambitious reform plans. On Saturday, Florida businessman Luis Quinonez announced he would not pursue the job due to health issues. Within hours, Cleveland Clinic CEO Toby Cosgrove also removed himself from consideration, marking the second time in three years the well-known health care executive has turned down such an offer. Both men had met with the president-elect several times about overseeing the agency, which employs about 365,000 people and has an annual budget nearing $180 billion. Trump announced nominees to lead nearly every other major government department before the end of last year. The president-elect has described the current department as broken and vowed to massively expand private care options for veterans, root out waste within veterans programs and restore public confidence in a department still reeling from the 2014 wait times scandal. He also promised to enact many of those changes within his first 100 days in office. Transition teams have been laying the groundwork for those reforms for weeks, but it's unclear how far that work can progress without a new VA secretary. It's also increasingly unlikely that a new secretary will be in place by the end of January, since the Senate confirmation process typically takes several weeks even for non-controversial candidates. Veterans groups have expressed frustration with the pace of transition, and requested meetings with Trump to voice their desires for the department's future. Multiple groups have publicly supported the idea of keeping current VA Secretary Bob McDonald in place, but Trump officials have dismissed the idea. The leading remaining candidates include Fox News host Pete Hegseth, former president of the conservative advocacy group Concerned Veterans for America, and former Massachusetts Sen. Scott Brown. Both have met with Trump multiple times in recent weeks. Hegseth's past with CVA has proven controversial within the veterans community, and the appointment of either Brown or Hegseth would raise questions about why Trump continued to seek alternative candidates after interviewing both men weeks ago. Trump has also discussed the position with Navy Adm. Michelle Howard, the first African-American woman to command a ship, and retired Army Gen. Ann Dunwoody, the service's first female four-star general. But both are considered long-shot candidates within Trump's camp. Former Coast Guard Commandant Adm. Thad Allen also met with Trump about the post. House Veterans' Affairs Committee Chairman Jeff Miller, R-Fla., was considered a leading contender early in the process, but has not had formal talks with Trump about the job in recent weeks. Transition officials are expected to brief the media on the ongoing search on Tuesday.
Pentagon review could help veterans shed 'bad paper' discharges (Military.com)
The Defense Department announced Friday that it is reviewing and potentially upgrading the discharge status of veterans who might have been improperly discharged for reasons related to post-traumatic stress disorder, sexual orientation, sexual assault and other circumstances. "With today's announcement, the department is reaffirming its intention to review and potentially upgrade the discharge status of all individuals that are eligible and that apply," a Pentagon news release said. The announcement comes a week after President Barack Obama signed the 2017 National Defense Authorization Act, which included a bipartisan provision to help veterans who may have been erroneously given a less-than-honorable discharge due to bad behavior arising from mental trauma, such as PTSD or traumatic brain injury. Such discharges, also called "bad paper" discharges, often arise from minor misconduct — such as being late — and other behaviors that are linked to trauma-related conditions. Veterans with less-than-honorable discharges are ineligible for certain benefits. In a statement ealier this month, North Carolina's Republican Sen. Thom Tillis attributed these discharges to a lack of knowledge surrounding certain medical conditions in the military community. "So many of our servicemembers have developed PTSD and brain injuries while on active duty," he said. "Many…were undiagnosed until long after their service was completed." "Too many service members have lost access to their VA benefits because of mental health injuries that were not recognized when they left the military," said Democratic Sen. Kirsten Gillibrand, the ranking member of the Senate Armed Services Committee Personnel Subcommittee, in the same statement. The provision will let veterans with mental health injuries and those who experienced military sexual trauma more easily have their discharges upgraded "so that they can get the care they need and the benefits they earned," she said. The Pentagon said Friday that it will reach out to those affected through engagement with military service organizations and other outside groups, as well as direct outreach to individual veterans. The Defense Department is encouraging all veterans who believe they experienced "error or injustice" in their discharge to contact their service's Board for Correction of Military or Naval Records, or the Discharge Review Board, the news release said. The Defense Department said it was inviting feedback from veterans and other military organizations on their experiences with these two boards, including suggestions on how policies and processes could be improved. If the discharge was less than 15 years ago, the veteran should complete Defense Department Form 293. For older discharges, DD Form 149 should be completed. Veterans seeking to correct records other than discharges should complete and submit DD Form 149. The announcement outlined three keys to succeeding in having discharges upgraded or corrected. "First, it is very important to explain why the veteran's discharge or other record was unjust or erroneous — for example, how it is connected to, or resulted from unjust policies, a physical or mental health condition related to military service, or some other explainable or justifiable circumstance," the Defense Department said. Second, veterans should also provide evidence to their claims, such as medical records. Third, it is helpful to submit copies of the veteran's service records. Further information, including links to forms, can be found at the Department of Defense website.
4 biggest issues facing next Veterans Affairs secretary (The San Diego Union-Tribune)
The next person who leads the U.S. Department of Veterans Affairs will have one of the biggest jobs in America. He or she will inherit a bureaucracy with a $182 billion budget and more than 340,000 employees at a time that promises to bring tumultuous change, including the question of whether VA medical services should be partly or wholly privatized. The agency also carries the baggage of a serious image problem after four years of scandals about delayed health care and backlogged disability claims. It's also responsible for leading the nation's efforts to combat the roughly 20 suicides per day among veterans. There's also the challenge of meeting the diverse needs of its 9 million patients. The agency is dealing with both the Vietnam War generation, now facing the expensive illnesses of aging, and the recent wave of Iraq and Afghanistan veterans, who bring home battle-broken bodies and emotional wounds. And the Veterans Affairs department must address dissatisfaction within its own staff: It ranks second-to-last for best places to work in the federal government. President-elect Donald Trump is said to be days away from naming his nominee, after taking more time than with other Cabinet positions to analyze the best fit to carry out his vision. The contenders are reported to be Cleveland Clinic chief executive Toby Cosgrove; retiring Florida Rep. Jeff Miller, outgoing chairman of the House Committee on Veterans Affairs; former Massachusetts Sen. Scott Brown; and Pete Hegseth, former head of the conservative-leaning group Concerned Veterans for America. Former Republican presidential nominee Mitt Romney is also said to be in the running, as are retired U.S. Coast Guard Commandant Thad Allen, who was in charge of the 2010 Deepwater Horizon oil-spill response, and Adm. Michelle Howard, the Navy's first female four-star admiral. On the experts' list of the four biggest issues the new VA secretary will face, there appears to be a tie for first.
Bureaucracy
Veterans advocates from various corners of the political landscape identify the VA's middle management as the biggest roadblock to change. VA employment boomed with the post-9/11 wars. The agency added 122,000 jobs, a 56 percent increase, between 2000 and 2013, according to a Cato Institute analysis. Sherman Gillums, head of the organization Paralyzed Veterans of America, sees regional management in the VA's health-care apparatus as problematic. Administrative staff at the agency's 21 regional health-care districts grew from 220 staffers to 1,340 by 2011, according to Gillums, who wrote a recent opinion piece on the subject titled "The One Problem That Will Make or Break Trump's Pick for VA Secretary." These middle managers hold the purse strings for local VA hospitals and are supposed to provide oversight. Gillums argues that they're overpaid and underworked and have sidestepped accountability for the VA's recent health scandals, including the one in Phoenix, where VA officials hid long waits for medical appointments by using secret patient lists. "Middle management is the biggest issue that needs to be cleaned up immediately, if anything else is going to change," Gillums said in a phone interview last week. "To have that many people but not an increase in oversight, it doesn't make sense." Critics have said it's too hard to get rid of bad VA employees, and they've called out VA Secretary Bob McDonald for saying he fired 60 people linked to the wait-time scandal when it appears that didn't happen. Attempts by Congress to reduce this bureaucracy have had uneven results in recent years. Dan Caldwell, policy director at Concerned Veterans for America, said the VA has more than the usual number of top-level people who are protected by Civil Service rules. In other words, other agencies have more appointed positions, which are filled at the pleasure of the secretary. "It's a very entrenched bureaucracy that has been impervious to change over the past few years, that is very invested in the current system," Caldwell said, adding that any new rules designed to change the setup would likely be challenged in court by individual employees and organized labor.
Privatization
The movement to change the way the nation provides medical services for its veterans gained momentum with the 2014 Veterans Choice Act. With veterans sometimes waiting months for appointments, Congress created a program that pays for patients to see outside doctors if the VA can't schedule an internal visit within 30 days or if the distance to be traveled is too far from the patients' home. Trump is weighing the idea of a system in which vets can pick a combination of public and private care or simply opt for a private doctor, his transition team has said. Supporters of this approach call it greater choice, while critics see it as privatizing public health care. Some respected veterans groups are fighting this idea and have even called for Trump to keep the current VA secretary — McDonald. They argue that a large-scale move toward private care might erode what's now a full-service network attuned to treating veterans' distinct needs. "Some people pooh-pooh the idea that it's being privatized, but what is happening is the more you pull out of that center, the harder it is for that integrated care to take place," said Amy Fairweather, policy director for Swords to Plowshares, a veterans advocacy and service group based in San Francisco. Others said the jury is still out whether it can work. Gillums, of Paralyzed Veterans of America, said there now appears to be an inevitability to the discussion. "I think it's going to be a lot harder than people think, but I think the train has left the station with (Choice Act) care. When that passed, with all the support it got from Capitol Hill, it was the first step toward evaluating whether this is a viable alternative to VA care," he said. Gillums added that veterans groups will want the next VA secretary to provide detailed answers about how a new system would work. "I'm worried they are going to look at how many veterans were seen versus how many were made better off when they went to the private sector," he said. There is some precedent. Medicare, another large government medical program, introduced an option called Medicare Advantage. Private health companies offer managed-care plans to people who want to opt out of traditional Medicare. It has become somewhat popular, especially in California, said John Romley, a University of Southern California economist who studies the hospital industry. The results of that experiment are mixed, Romley said. "There's a very robust debate about that," he said. "In general, we think competition is a healthy thing. It gives people choices and makes providers of services accountable for their performance." There are risks. The average person may not be sophisticated enough about medical issues to navigate the system and make the best choices, Romley said. Also, there have been accusations about "cream skimming," in which private plans court the healthiest patients and leave the sicker — and thus more expensive — patients in the traditional Medicare program.
Claims backlog
Thanks in part to massive amounts of overtime work, the VA has succeeded in making a large dent in its backlog of disability claims. The total is now at just over 93,000 claims still waiting more than 125 days without a decision — down from a 2013 high of more than 600,000 in the so-called backlog. But let's not call that victory, said Caldwell of Concerned Veterans for America. He and others also said there's a big challenge ahead to continue modernizing how the labyrinthine claims process works. "Sending documents back and forth via courier or mail — it's astounding, in the digital age, that they are still operating large parts of the claims process in way that is not that much that different than in 1980," Caldwell said. However, there's some concern in the veterans community that the age of automation brings dangers, as complicated cases require human judgment to be handled fairly and correctly.
More clinical resources
Despite its big staffing increases, the VA still faces challenges finding and keeping enough medical professionals. Paralyzed Veterans of America has called for 1,000 more bedside nurses for spinal-care units. Meanwhile, the turnover rate for registered nurses is high in some regions, including in San Diego County. Additionally, just as one in five young veterans struggles with post-traumatic stress disorder, the nation is in the middle of a shortage of psychiatrists. "One of the biggest things for the new VA secretary, and frankly I think for the new administration, is to really convey that they understand the seriousness of mental health injuries," said Nathan Fletcher, a San Diego Iraq war veteran and former state assemblyman who started the Three Wise Men foundation to help returning vets. The VA recently launched programs to woo more psychiatrists. Those include better salaries and college loan repayment programs.
Sanders blasts Trump talk of 'public-private option' for VA (The Hill)
Sen. Bernie Sanders (I-Vt.) slammed a plan floated by President-elect Donald Trump to create a "public-private option" for veterans to seek healthcare. "Privatizing the VA would be an insult to the more than 22 million veterans who risked their lives to defend our country and it would significantly lower the quality of health care they receive," Sanders said in a statement Friday. "Our goal, shared by The American Legion and other major veterans' organizations, must be to improve the VA, not destroy it." On Wednesday, a senior Trump transition official told reporters that the incoming administration was considering a "public-private option" for the Department of Veterans Affairs, or VA, that would allow veterans to visit private-sector doctors rather than VA doctors. "We think we have to have kind of a … public-private option, because some vets love the VA. … Some vets want to go to the VA," the official said, according to a pool report. "So the idea is to come up with a solution that solves the problem. And it's not the easiest thing in the world because you've got all these little kingdoms out there, which is hard." The official did not elaborate on specific details of how that option would work. Some veterans facing a long wait time or far distance to a VA facility can already seek private care through the Choice Card program approved by Congress in 2014. But some people want to expand the Choice program to all veterans, including reported candidates for Trump's VA secretary, Cleveland Clinic CEO Toby Cosgrove, and Pete Hegseth, a Fox News commentator and former head of the Koch brothers-linked Concerned Veterans for America. Critics, including many leading veterans organizations, say expanding Choice to all veterans would in effect be privatization, as it would undermine the VA by shifting resources away from it. Sanders, who is on the Senate Veterans Affairs Committee and was once its chairman, highlighted the veterans groups' opposition in his statement. "The veterans' organizations are right," Sanders said. "We must protect the VA, not destroy it." For example, earlier this month, American Legion Executive Director Verna Jones said in a statement that Trump should know that "dollar-for-dollar, there is no better care or value available anywhere in the United States – period." Sanders also highlighted a quote from Paul Rieckhoff of the Iraq and Afghanistan Veterans of America, who said veterans groups are worried the VA will get "burned down" by Trump, as well as a legislative call to action from earlier this year from the Veterans of Foreign Wars that blasts politicians who want to "dismantle and privatize the VA health care system." "When men and women put their lives on the line to defend us, the president must listen to them, not to the Koch brothers and their extreme right-wing, anti-government ideology," Sanders said. "We will vigorously oppose any and all efforts to privatize the VA."
New law provides fertility treatment benefits to wounded veterans (NPR)
When his convoy was attacked with an improvised explosive device in Iraq in 2007, Army Sgt. Jeff Lynch was seriously wounded. He suffered a traumatic brain injury, was hospitalized for months, and underwent more than a hundred surgeries. His injuries also left him unable to father children. "At that time, you're not thinking of kids," Lynch said. "You're worried about if you're going to survive." But after Lynch left the military, he and his wife Christy decided they wanted a family. They had one child, but a second baby died shortly after birth. Now, the lingering effects of his injuries – and his medications – have left them unable to have more children naturally. The Lynches explored in vitro fertilization (IVF), but the procedure's $15,000 price tag was daunting. "It was something we weren't comfortable putting all of that money into without having a guaranteed outcome," Christy said. Veterans' advocates estimate that as many as 2,000 former service members are possible candidates for IVF because of military related fertility problems. But the cost is out of reach for many wounded vets, and in 1992, Congress banned the Department of Veterans Affairs from paying for it under veterans benefits. That ban has now been lifted under legislation passed in October. "We all say when someone serves their country, we are there for them when they come home," says Sen. Patty Murray, D-Wash., who had fought the ban since 2012. "Certainly allowing them to fulfill their dream of having a family ought to be part of what's there for them when they return." Murray said it was difficult to remove the ban because of resistance from conservative members of Congress. "Individual lawmakers were making a decision having to do with a woman's right to choose, not about making sure these men and women could fulfill their dream through IVF," she said. Christy and Jeff Lynch were among several couples who lobbied lawmakers for the bill. They encountered the same concerns. "One of the questions we were asked was, 'What do you do with your leftover embryos?' " Christy said. "The response that we had was 'It's none of your business what we choose to do with our leftover embryos. Those are ours.' " The new law actually came too late to help the Lynches. By the time it passed, they had already undergone IVF through a doctor who treats wounded vets for a reduced fee. And now they're expecting twins. "I just want her and the two babies to come out healthy. That's all I want," Jeff said. And Christy wants all wounded veterans to have the option of using IVF under their VA benefits. The new law is only temporary. It expires in two years. And Christy plans to keep fighting to make it permanent. "Jeff has a friend who is almost like a brother to him who is a paraplegic," Christy said. "We didn't want him and his future wife to have to fight this battle."
QR codes help preserve detailed memories of veterans, fallen soldiers (Springfield News-Sun)
"Quick response" codes have been around since the 90s, but New Carlisle resident Randy Ark and Dodds Monuments of Springfield are pushing to see the codes on more headstones and civic memorials. Ark, a Vietnam veteran, has undertaken the development of Veterans Park in downtown Springfield as his personal mission to preserve detailed memories of local men who died in American wars via QR codes. Not only has he helped raise funds for the memorials to be installed, he's also in charge of providing the content for the QR codes on each memorial. Passersby can pull out their smartphones, scan the codes, and will then be directed to a link with photos, historical context, and names of veterans memorialized by the monument. "I control all of the codes from my computer," Ark said. "I added pictures of all the people in the Purple Heart chapter, and added pictures people gave me, and notes to scan, anything. I also put info for veterans to connect to other veterans." Ark first learned about stamping QR codes on memorials from Josh Walters at Dodds Monuments in 2011, and said he believes QR codes are an invaluable way to remember heroes and maintain history. There's only so much space on a stone to etch a tribute to veterans: QR codes are an easy way to supplement information. The codes on the Purple Heart Memorial, War Dog Monument, Dog Tag Memorial, and Marines Memorial in Veterans Park redirect users to photos of fallen veterans from Springfield and Clark County, Purple Heart recipients from the local Purple Heart Chapter 620, and articles and notes offering background information about the memorials. "We want to make it personal," Ark said. Ark is currently helping the city raise $400,000 to finish the park — right now there are only three memorials and one bench. Ark wants at least six more memorials installed, although he doesn't have a timeline for their completion. A second bench will be dedicated in the spring to those who died in friendly fire in Vietnam. But the Veterans Park memorials aren't the only monuments stamped with QR codes. At the annual rededication ceremony for the memorial of Staff Sgt. Wesley "Wes" Williams at Tecumseh High School on Dec. 10, attendees could use their smartphones to access a QR code stamped on Williams' memorial when it was first installed. The link directs to Williams' obituary, biography, family tree, and photos of him and his family. The memory of Williams, who was a THS 2005 graduate and died in Afghanistan in 2012, is kept alive by his wife Krista, who regularly updates the QR link with fresh photos and information. "They rededicate it every year," said Lars Williams, Wesley Williams' father. "It's beautiful what people have done. He's never gone unless he's forgotten." MSgt. Antonio Ruiz, who is the aerospace science instructor at Tecumseh High School for the Tecumseh Air Force Junior ROTC, pushed for Williams' memorial to be installed in 2013, and said Williams is the only memorialized Air Force Junior ROTC member from the area. Ruiz doesn't have a smartphone to access the code on the memorial, he thinks the code enhances Williams' memory. "It keeps him alive for future generations," he said. Apart from civic memorials, QR codes aren't as popular on monuments as Walters, a sales manager at Dodds, wants them to be. Each QR code costs $250, which includes the tag and access to the template to upload content. They have been available to attach to Dodds' gravestones and memorials since 2010, but baby boomers are currently the primary market for gravestones, and they aren't enthused about directing passersby to photos or additional information about their deceased loved ones. Dodds sold only 127 codes since 2010. "It hasn't grown as fast as I thought it might," Walters said. "I see them a lot more on civic memorials, almost every one of those in Clark County has one on it, because it's an educational and informational tool." Walters said he thinks QR codes on civic memorials will continue to become more popular than codes on gravestones, even as younger, more tech-savvy generations enter the gravestone market. Dodds is currently developing a new marketing program to advertise QR codes for monuments in the Springfield area, he said. "The biggest benefit are civic memorials — I could see this on memorials in Washington, D.C.," he said. "It would be a great self-guided tour."
Texas judge takes specialized court for veterans on the road (Star Tribune)
In the Army, Richard Ress survived duty in some of the most dangerous parts of Afghanistan, but on a July day in 2009, he seemed ready for his life to end in the back of a Texas police car facing his third drunken-driving arrest in less than a year. According to the arrest report, Ress asked the officer "to shoot him and get it over with." He was struggling with flashbacks and nightmares associated with post-traumatic stress disorder, which went untreated during four months in jail. A few years later, in 2015, he got a fourth DWI. "I knew I couldn't continue like this because I was going to die," he said. That's when Ress was flagged for a program that aims to divert certain veterans facing criminal charges into treatment programs instead of sending them through the criminal court system. And rather than requiring veterans to travel to court appearances, this court travels to reach them in five counties near Dallas. Judge John Roach Jr. said the court is a first of its kind, and he hopes it will be replicated in other rural areas without public transportation, where getting to hearings can be a challenge. "This is not an easy program. I expect a lot, and I expect commitment. But getting to court, having access to the services, that shouldn't be the issue that prevents a veteran in one county from getting treatment available to a veteran in another county," Roach said. The three-phase program requires substance-abuse treatment, regular drug and alcohol testing, intensive therapy, mentoring and community service. If veterans graduate, their criminal charges are dismissed and their arrest records destroyed. "When I was accepted into the veterans' court, it was the first time I was treated like I wasn't just a number in the system," Ress said. "People took into consideration that I had served my country honorably and that I wasn't this person when I left to serve, that it changed me." Estimates of the prevalence of service-related PTSD vary, but a 2014 Veterans Affairs study found that almost 30 percent of veterans returning from Iraq and Afghanistan who sought treatment at VA hospitals were diagnosed with PTSD symptoms. The judge knew there were other veterans like Ress. He had overseen the Collin County veterans' court since 2013, and neighboring Rockwall County asked him to expand the program there later the same year. The North Texas Regional Veterans Court, which encompasses those two counties plus the more rural Grayson, Fannin and Kaufman counties, was dedicated in October. The program can take up to two years to complete, depending on the treatment and progress of individual veterans. As of mid-December, 52 veterans were enrolled, but that number can fluctuate. On one December morning at the Kaufman County Courthouse, the judge removed one man from the program for lying about his drug use and enrolled another who showed up asking for help. "He's the reason this program works," said Michael Shupak, a veteran arrested on a half-dozen charges related to illegal steroids he was using to maintain muscle mass after a service-related injury. Without the traveling court, Shupak said, he would not have known to seek counseling. "I don't think I would have realized the mental health image and PTSD issues I had if I hadn't been made to see a counselor. It's changed the way I see things. I think it's made me a lot more accountable for my actions," he said. For Ress, the court coming to him means access. He spent $55 on a taxi to get to criminal court after the 2015 arrest. The judge helped Ress connect with volunteers who drive veterans to appointments and eventually helped him get a conditional license that requires him to blow into a Breathalyzer attached to the ignition of his car. The National Center for Veterans Analysis and Statistics says about 30 percent of veterans live in rural areas, compared with about 15 percent of the country's overall population. The Department of Veterans Affairs and its Office of Rural Health have a five-year plan to improve access for rural veterans, but the plan does not specifically address veterans' courts, which are formed and funded by state or local agencies. Thirty-three of the more than 450 veterans' court programs nationwide allow defendants or court personnel to attend hearings by video connection, according to court liaisons for the VA. But Roach is the only judge the VA could identify who voluntarily travels outside of his elected county to hold court. He said video court hearings are valuable, but face-to-face contact is critical with veterans. Ress, now 36, agrees. He plans to get a degree in counseling to help other veterans. "There were times in my life where I didn't feel like I was worth anything to my family, my kids, society, to anyone," he said. "Through some of the interactions I've had in the program, I'm realizing that most people out there don't hate me or think I'm an awful person. Most people think I'm an OK person who just needs some help."