Veterans News – January 31, 2017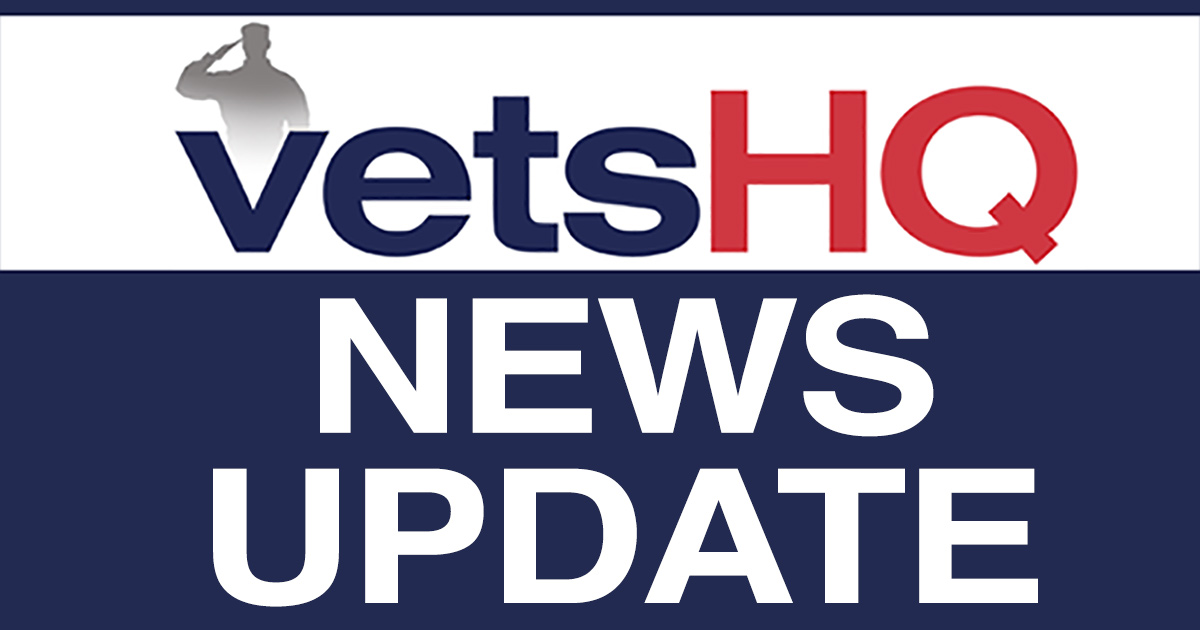 Trump's pick to lead VA isn't a veteran. Does that matter? (MilitaryTimes)
For the last 94 years, every permanent or acting head of the U.S. veterans benefits bureaucracy has served in the military. But that is expected change in coming days. President Donald Trump's pick for the next Veterans Affairs Secretary, Dr. David Shulkin, is poised to become the first non-veteran to assume that post, a tradition-breaking move that has produced surprisingly little controversy within the military community. The 57-year-old physician's father was an Army psychiatrist and his mother an Army psychotherapist. He grew up on a military base in Illinois. He has served as VA Under Secretary for Health since June 2015, and still sees veteran patients in an effort to stay in contact with the front lines of department services. He's earned praise from veterans groups as a reformer who knows the system, and is expected to face little opposition at his Senate confirmation hearing on Wednesday afternoon. But unlike his 26 predecessors, Shulkin never spent time in the ranks, a fact that leaves him with significant challenges as he prepares to oversee the 365,000-employee, $177-billion department. "Every previous secretary, whether they were actually qualified or not, started the job from a position of trust because they were veterans," said Bill Rausch, an Army veteran and executive director of Got Your 6. "The thought is that since they were vets, they'd understand veterans needs." A membership poll released by Iraq and Afghanistan Veterans of America showed some concern among members about his lack of military experience, with 40 percent of respondents saying they'd prefer a veteran for the post. More than half of those surveyed said having health care management experience was a critical resume line for the next secretary. "(The issue is) especially important for many, given the secretary's role is also to serve as the nation's leading advocate for veterans," said Paul Rieckhoff, founder and CEO of IAVA. "He also serves as a role model to many veterans nationwide striving to succeed. It's up to Dr. Shulkin to explain to folks not yet convinced why he is qualified to be the first non-veteran secretary in history." Former VA Secretary Bob McDonald, an Army vet who also served as CEO of Procter & Gamble, said in an interview with Military Times in December that his military experience was invaluable in leading a bureaucracy that currently serves nearly 9 million veterans. "Almost all veterans, whether in combat or not, have been in extreme situations," he said. "What that does, it creates a camaraderie and bonding that you can't duplicate. I tried for years to duplicate that camaraderie in business that you get automatically in the military." Most of the biggest veterans groups didn't note his lack of military experience in their endorsements of his nomination, though many did publicly encourage Trump to continue the tradition before Shulkin's name was announced. Officials at Association of the United States Navy were one of the few to publicly endorse a non-veteran for the post when they threw support in early December behind former House Veterans' Affairs Committee Chairman Jeff Miller, R-Fla., for secretary. "To treat a veteran, you don't have to be a veteran," said retired Rear Adm. Garry Hall, executive director of the association. "It comes down to the compassion you have. "Being a veteran, that's a great criteria. But it's not the only selling point. We liked Miller because he knew the system and showed he wanted to make positive change, and we feel the same way about Shulkin." Rausch said his group also backed Shulkin because they see him as an extraordinary candidate despite the lack of a military background. "His experience, his business acumen justifies this exception." For his part, Trump has not made any mention of the tradition-breaking nature of Shulkin's nomination. He has praised the pick as "an incredibly gifted doctor who is using his elite talents for medicine to care for our heroes, and Americans can have faith he will get the job done right." In his confirmation for the top VA health job in May 2015, Shulkin acknowledged his lack of military service but said his upbringing and family connections have given him a strong connection to the veterans' community. He said the 2014 wait times scandal "was difficult for me to have watched from the sidelines" given his knowledge of the systems and the individuals being hurt. He'll have a chance to talk about those connections again Wednesday afternoon, when the Senate Veterans' Affairs Committee holds his confirmation hearing for the top VA post.
Whistleblowers claim retaliation for revealing VA horrors (NBC News)
It's been almost three years since a whistleblower shocked the nation by disclosing that 1,400 of veterans languished without care at the Phoenix, Arizona, Veterans Affairs Hospital — and new whistleblowers say little has changed except for the harassment they've received. The April 2014 announcement cost then-VA Secretary Eric Shinseki his job while members of Congress and President Obama promised that they would do better by the 6 million veterans who use the hospital system. It proved to be an empty promise. Earlier this month, the president's Office of Special Counsel (OSC) reported that thousands of Phoenix veterans went without appointments in the past two years — and 215 of them ultimately died. Despite a mandate to see patients within one month, on a daily basis the hospital still has 1,100 people still waiting longer than that, the report found. Now, the whistleblower who alerted the OSC to these alarming numbers tells NBC News that he believes his desire to save veterans' lives came with a price: the VA retaliated against him with harassment, insurmountable work tasks and by placing him under surveillance and investigation for not solving the scheduling problem the VA created. "As an Iraq veteran, it makes me feel like dirt that bureaucratic civilians who've never served this country are abusing vets like me, and killing vets who have are defenseless because they're ill," said Kuauhtemoc Rodriguez, a scheduling manager for the Phoenix VA's specialty care. "They know the price of freedom and the VA abuses that, and benefits off the backs of veterans." Rodriguez's plight to expose the corrupt system even caught the attention of Sens. John McCain of Arizona and Chuck Grassley of Iowa, whom respectively, wrote a letter to VA Secretary Bob McDonald demanding answers and issued statements praising the Rodriguez and Coleman. Rodriguez said he sought the protection of the OSC after several things happened: His complaint to the Inspector General's office was somehow emailed to several staff members by his boss, his computer was monitored, he was placed under surveillance, and he was criticized for not fixing scheduling problems by himself. "They grilled me for four hours in a [VA investigatory] board. I was in the military and had to deal with the CIA once and that only took me an hour," Rodriguez told NBC News. "I've been in combat in Iraq and to have to come home and deal with this?" asked Rodriguez. Phoenix VA spokesman Paul Coupaud denied that Rodriguez was being retaliated against for whistleblowing, but said the actions were taking because the VA's Administrative Investigation Board (AIB) was "investigating allegations of harassment." Coupaud said the Phoenix VA's director received multiple complaints of harassment against the health services leadership team, which included Rodriguez. "In the VA, an AIB is an impartial inquiry to determine facts, collect evidence, reveal improvement areas, and identify system problems," Coupaud said. "Generally, an AIB does not make recommendations for action to senior leaders, but only reports facts found during the investigation … As the investigation is not complete, we cannot address what facts the AIB has or has not discovered." The VA also disputed the number of veteran deaths saying the number was actually 118 — and that only one person could be verified as a definite result of unscheduled care. Rodriguez said he first discovered that something was wrong in April 2015, when he was going through a list of veterans unscheduled for care and found six dead patients. Concerned, he did further research and found more than 200 dead patients — all who had died waiting for procedures like dialysis, colonoscopies, lump removals, vascular surgeries and mental health screenings. Thousands more patients awaited appointments, he said. He brought the findings to his supervisors but decided to complain to the Inspector General when "there was no real movement to get to the bottom why we weren't scheduling people on time." The VA would have needed to hire an additional 38 people to manage the scheduling, but no move was done to do this, he said. Rodriguez, who served as an Army military police officer for seven years, is one of about 50 whistleblowers who have surfaced in the past few years to complain about excessive wait times, dirty facilities and substandard care in VA hospitals across the nation. Many whistleblowers have reported some sort of retaliation from the hospital directors or the VA's Office of Inspector General — even though a federal law specifically prohibits harassment of agency employees who bring wrongdoing to light. Veteran Shea Wilkes, a social worker at the Shreveport VA Hospital was placed under criminal investigation by the Inspector General after he reported hundreds of patients had been placed on a secret waiting list so the hospital appeared to be complying with the one-month mandate. His "crime" was violating HIPAA laws by turning over the list of names to prove his allegations, according to documents by the OSC and interviews with Wilkes and his attorney, Richard John. The probe lasted a year and ended in June 2015 when John received a phone call from the Inspector General saying Wilkes was no longer under investigation, John said. And therapist Brandon Coleman was suspended for 460 days on what he says were unsubstantiated charges of assault in Phoenix after he told the media that suicidal veterans were leaving the facility without receiving proper care. The OSC stepped in and resolved the matter in May 2016, finding a new place within the VA for Coleman to work that didn't involve harassment, he said. "The whole thing smells fishy," Coleman said of VA probe into Rodriguez. "It is Phoenix VA leadership textbook 101 how they work harder to go after whistleblowers than they do in actually admitting to and fixing the problems we raise."
Shulkin could face tough questions on VA reform during Senate hearing (Stars and Stripes)
David Shulkin, President Donald Trump's nominee for secretary of the Department of Veterans Affairs, could face some scrutiny about his plans to reform the agency Wednesday during his Senate confirmation hearing. So far, some lawmakers have signaled at a quick confirmation for Shulkin, who already worked at the VA under President Barack Obama as the agency's undersecretary of health. But some veterans tracking the process remain cautious about Shulkin's plans for the VA, primarily regarding changes affecting how veterans receive private care at the government's expense. "I hope we can have an expeditious, but thorough, hearing, and get him sent up to the floor of the Senate and get him on the job as soon as possible," said Sen. Johnny Isakson, R-Ga., chairman of the Senate Veterans' Affairs Committee. "Our veterans don't deserve to have a coach on the bench when we can put him on the field." Lawmakers on the Senate and House Veterans' Affairs Committees have said they want to tackle big issues at the VA during this session of Congress, including working on measures to hold VA employees accountable, streamline the process veterans use to appeal disability claims and change how the VA works with outside providers to get veterans access to care. Many veterans organizations, including Iraq and Afghanistan Veterans of America, urged Trump to retain former VA Secretary Bob McDonald to continue his work on those issues. IAVA leadership has gathered questions about Shulkin that they want answered before he's confirmed, and the group is planning to pass the list of questions to lawmakers before the hearing Wednesday afternoon. "[N]ew veterans are looking for him to share more about his vision for the future of the VA, his positions on key issues like privatization, and why he feels he's the best candidate," IAVA founder Paul Rieckhoff said Monday in a statement. "This week, we will all find out what the updated Trump vision for the VA looks like and how that compares with that of Dr. Shulkin." Rieckhoff previously said in an interview with Stars and Stripes that Shulkin could serve as a bridge between McDonald's plan for the VA and Trump's, but added: "We all have to be appropriately skeptical." Congress and VA leadership have been struggling to perfect the system for how veterans receive outside care since the temporary Veterans Choice Program was established in 2014. The program, which gives veterans options for care outside of the VA, was put in place following the discovery that veterans were subjected to long waits for care at VA facilities. Veterans Choice is set to expire in August, and Trump has hinted at big changes to expand veterans' options for outside care. While leaders of various veterans organizations have been cautious of the idea — arguing too much money toward non-VA health care could drain VA resources – Trump's statements fall in line with conservative-leaning advocacy group Concerned Veterans for America, backed by billionaires Charles and David Koch. One of CVA's senior advisers has worked as part of Trump's transition team, and the group has released a list of significant changes that it believes should be implemented at the department. Like Rieckhoff, CVA said the confirmation hearing Wednesday will be a big indication of how VA reform would play out in the new administration. "[T]he hearings are going to be incredibly important in determining which direction he wants to take the VA," said Dan Caldwell, CVA's director of policy. "I think during the confirmation hearing, there needs to be discussion… whether he supported many of the same reforms McDonald advocated for, and how he would be different from them. There needs to be more specifics provided." It's likely Shulkin will also face questions about the 90-day federal hiring freeze that Trump imposed last week. Sen. Jon Tester, D-Mont., ranking member of the Veterans' Affairs Committee, led Democrats in opposing the freeze at the VA and asking for an exemption for job-seeking veterans. Acting VA Secretary Robert Snyder announced he would exempt many VA positions from the freeze for public safety reasons. The exemptions do not include vacant positions at the Veterans Benefits Administration, which is working on a backlog of claims for pension and disability compensation. Bill Rausch, director of veterans nonprofit Got Your 6, said he's just as interested to hear from senators on Wednesday. At the end of the congressional session last year, lawmakers settled on a veterans reform bill that included only pieces of what the VA and veterans groups were hoping to accomplish. Parts of the 57-page legislation was taken from the 400-page Veterans First Act, which never made it to a Senate vote. In his last weeks as VA secretary, McDonald urged Congress to prioritize VA reform. "VA will never be reformed with the work of one person," Rausch said. "It's going to take the Senate Veterans' Affairs Committee, the House [Committee on Veterans' Affairs] and all the veterans groups working together. We're talking about reforming the second largest bureaucracy in the federal government." If the Senate confirms Shulkin's nomination, he will be the first person without military service to hold the post. Prior to working at the VA, Shulkin was a chief executive at several health care facilities in New Jersey, including Morristown Medical Center, Goryeb Children's Hospital and the Atlantic Rehabilitation Institute. The confirmation hearing starts at 2:30 p.m., Eastern Standard Time, and will be streamed online at veterans.senate.gov.
Veterans protest travel ban, saying it hurts interpreters (ABC News)
U.S. combat veterans who served in Iraq and Afghanistan say they are outraged at the temporary ban on immigration from seven Muslim-majority countries that has blocked visas for Iraqi interpreters who risked their lives to help American troops on the battlefield. Thousands of veterans have signed petitions. One soldier says he has bought a plane ticket for his Afghan translator in case that country is added to the list of banned nations. Many veterans say they feel betrayed by the executive order signed by President Donald Trump on Friday that also suspends the admission of all refugees to the U.S. for 120 days and all Syrian refugees indefinitely. They say the fight feels personal because they gave their word to people who aided American troops that the United States would protect them and their families. "This administration just made me a liar in a very significant way, and I'm not willing to accept this," said Iraq and Afghanistan combat veteran Michael Breen, president and CEO of the Truman National Security Project, a Washington-based nonprofit think tank. The Pentagon is compiling the names of Iraqis who have supported U.S. and coalition personnel to help exempt them from the 90-day immigration ban. The list will include those who have tangibly demonstrated their commitment to supporting U.S. forces, Navy Capt. Jeff Davis, a Pentagon spokesman, said. It will contain several categories of people, such as translators, drivers and Iraqi forces who may be training in the U.S. California Republican Rep. Duncan Hunter, a combat Marine veteran who endorsed Trump's presidential campaign, sent the president a bipartisan letter signed by other lawmakers who served in the military, expressing support for the exemption list. "Doing so would send a strong signal to those who show such immense courage to advance U.S. security interests at a risk to their own safety, as well as the many veterans and warfighters who've relied on the service of these individuals for their own protection and to accomplish their objectives," the letter states. His spokesman, Joe Kasper, said Hunter supports the intent of the travel ban but questions how it was executed. Veterans who have been aiding translators say it would be difficult to get everyone on the list. What's more, they say the ban sends a message to Iraqi soldiers and other Muslims fighting insurgents that the United States does not want them. "Not only is this executive order a death sentence for Iraqis and Afghans who have served faithfully alongside U.S. troops, but it feels like a death sentence for our service members who are in the Middle East," said former Army Capt. Matt Zeller, who runs the nonprofit No One Left Behind, an organization working to get interpreters from Iraq and Afghanistan to the United States. "I'm only alive because my Afghan Muslim translator saved my life by killing two Taliban fighters who were about to kill me in battle," he said. Zeller said that's why he grabbed the American flag that flew over his base in Afghanistan and waved it outside the White House this weekend, joining thousands of protesters who demanded an immediate end to the travel ban. Afghanistan is not among the seven countries on the ban list, but suspension of the refugee program is affecting Afghan translators who have been given special immigrant visas for helping U.S. troops. Zeller said two Afghan translators have had their flights cancelled since Friday's order. The interpreters waited for years to get the visas, going through a lengthy vetting process, he said. Army Capt. Matthew Ball said his interpreter, Qismat Amin, who has been living in hiding after getting threats from Taliban and Islamic state fighters, got his visa Sunday, after nearly four years of interviews. Ball bought him a $1,000 plane ticket to San Francisco and plans to meet him at the airport with an attorney. "The ban is terrible. It's terrible for what it says about our country. It's terrible for what it says to our allies who we fight with overseas. It's terrible for what it does to real people, struggling to flee terrorism in their home countries, who now have nowhere to go," said Ball, who now serves in the Reserves. Amin, who talked to The Associated Press by phone, said he had mixed feelings. "I feel kind of hesitant to be honest," he said. "I'm hopeful it's going to be OK. I've never been out of my country, so I don't know the rules, and I've been watching the news. I'm a Muslim, and there are different stories saying the United States is banning Muslims, banning immigrants. I'm immigrant plus I'm Muslim, so I don't know." "I'm very excited at the moment right now and kind of terrified," he said.
VA is studying gut bacteria in PTSD, TBI patients following success in mice (MilitaryTimes)
Veterans Affairs researchers want to know if an over-the-counter probiotic given to colicky babies could help patients with post-traumatic stress disorder and traumatic brain injury. VA staff in Denver have just begun to recruit 40 VA-eligible patients who have "mild TBI," or concussion, along with PTSD. Levels of inflammation, composition of gut bacteria, and quality of stress responses will be tracked, said Lisa Brenner, a psychologist and director of the VA Rocky Mountain Mental Illness Research and Education Clinical Center in Denver. A recent study of mice inspired the VA's project. Scientists at the University of Colorado Boulder consistently recorded favorable outcomes in inflammation and anxiety after injecting mice with Mycobacterium vaccae bacteria, said Christopher Lowry of the university's Department of Integrative Physiology. His past work has linked inflammation with psychiatric disorders. M. vaccae, discovered in Uganda in the 1970s, isn't ready for human trials. But inflammation-reducing properties have also been observed in the over-the-counter probiotic Lactobacillus reuteri, Lowry said. L. reuteri is sold for infants suspected of having a tummy ache and will be employed in the VA's experiment. Both lead researchers readily associate their ideas with the "hygiene hypothesis" — the notion that antibiotics and the urbanization of modern life have shifted our bodies' bacterial balance, and not all for the better. The mouse study, published in the Proceedings of the National Academy of Sciences, was named one of the Brain & Behavior Research Foundation's top 10 breakthroughs of 2016. It "showed we can prevent a PTSD-like syndrome in mice," Lowry said.
Key Republican suggests VA budget may be big enough already (MilitaryTimes)
The days of ever-increasing budgets for the Department of Veterans Affairs may be over, according to comments from the new chairman of the House Veterans' Affairs Committee on Tuesday. Rep. Phil Roe, R-Tenn., said after the committee's first meeting of the new congressional session that he doesn't think the problems facing the massive veterans bureaucracy stem from a lack of funding. "I think we have enough money in the VA system to do our mission," he said. "I think we're just not spending it wisely. "I think we have the resources there, we just have to spend the money smarter. I think we can work with the budget we have." The department's budget for fiscal 2017 totals $176.9 billion, including mandatory benefits spending and $74.4 billion in discretionary funds. In fiscal 2001, the VA budget was $45 billion for discretionary and mandatory funds. Much of that increase came during the tenure of President Barack Obama, where yearly budget increases of at least 4 percent were the norm. VA officials in the last administration said the increase in veterans' use rates for programs and new mandates from lawmakers necessitated large jumps in funding. But Republicans on Capitol Hill over the last year have begun questioning whether annual spending increases for the department are producing worthwhile returns, and hinting at more fiscal belt-tightening for VA programs. Earlier on Tuesday, a report from NPR said billions of dollars allocated for personnel plus ups at understaffed medical centers did not necessarily result in more medical workers or better service for veterans. Roe's predecessor, former Florida congressman Jeff Miller, and Senate Veterans' Affairs Committee chairman Johnny Isakson, R-Ga., made similar comments at the start of 2016, but lawmakers still approved a 4 percent increase in VA spending later in the year. Roe's comments come as President Trump looks to overhaul parts of VA, following his campaign promises improve services and access to all veterans. Trump has hinted that could include expanding more private care options for some patients, a plan that outside analysts have said could add billions of dollars more to the VA budget. The committee chairman said reconciling those issues is "a huge challenge ahead" but said that congressional oversight and scrutiny of money being spent will be key in the months to come. "I don't believe we are getting our money's worth right now," he said of the VA budget. "I believe we can do better."
VA buys land for Wyoming's first veterans national cemetery (The Virginian-Pilot)
Wyoming will soon have its first veterans national cemetery. The U.S. Department of Veterans Affairs announced Monday that it purchased about five acres near Cheyenne for a VA National Cemetery. The agency paid the city of Cheyenne about $64,000 for the land. Interim Under Secretary for Memorial Affairs Ronald E. Walters says the Cheyenne cemetery will help reach veterans in rural parts of Wyoming without reasonable access to a national or state veterans cemetery. The new cemetery will serve nearly 22,000 veterans, their spouses and eligible family members. The cemetery will include burial sites, above-ground columbarium niches, a memorial wall, flagpoles, a memorial walkway, roads and other infrastructure. The Oregon Trail Veterans Cemetery at Evansville is run by the state. Wyoming's congressional delegation welcomed the announcement.