Sizing the Top Careers for Veterans
The unemployment rate for veterans 18 years or older continues to improve as employers realize the value and skill sets that former military service members bring to their companies.
---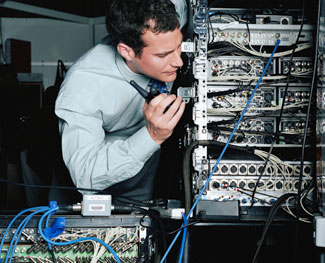 In fact, if you're a Fortune 500 company it's assumed you have a program or initiative to hire veterans. For companies hoping to remain competitive, they realize the need to have a broad-based program of support and retention for these new hires once they're onboarded.
It has to be ingrained in the company mission, ethos and culture.
At Home Depot, the company has not only committed to hiring veterans (55,000 over the next 10 years), but also has a program to commit company time (in the form of volunteer hours), materials and cash to support veterans and veterans causes.
Boeing recently announced grants totaling $625,000 to local nonprofits that serve veterans in Washington state.
Just a few years ago, finding a list of the top employers for veterans would have been a daunting task. Today, there are competing lists and employers who work hard to ensure their companies are considered veteran-friendly.

You can view the 2013 list of the Top 100 Military Employers by G.I. Jobs here. The top five on this particular list are USAA, CSX Corporation, Deloitte Federal, Booz Allen Hamilton Inc., and Burlington Northern Santa Fe.
We're also beginning to see lists for the best careers for veterans. The most recent, compiled by CareerCast, has these for a top 10, with CareerCast's comments about each:
Administrative Services Manager (average annual median salary, $81,080): "Team building and oversight qualities required from an administrative services manager make this career a natural fit for veterans."
Construction Program Manager ($82,790): "An improvement in construction prospects around the nation coincides with increased demand for veteran hiring. The construction industry has been near the forefront of that push, recruiting construction program managers from such sources as the U.S. Army Corps of Engineers, and the implementation of the Final Rule for companies that accept government contracts will open further opportunities to veterans with disabilities in the construction industry."
Emergency Medical Technician ($31,020): "Enlisted personnel can gain practical experience as emergency medical technicians during service, and many do: an estimated 75,000 active duty servicemen and women worked in healthcare support in 2012 per a National Economic Council report. The report also says more than half of states offer Military Skills Waiver Tests for certification."
Heavy & Tractor-Trailer Truck Driver ($38,200): "Many U.S. trucking companies are facing skills gaps, which makes filling vital positions increasingly difficult. Legislation passed in late 2012 is aimed to help the industry meet the 21% growth in trucking industry jobs that the BLS estimates by 2020. The legislation also eases licensing restrictions for service people who have frequently moved, and thus might not otherwise be able to receive state certification."
Industrial Engineering Technician ($50,890): "Many of the nation's top energy companies rank among those firms that have expressed the greatest interest to the Veteran's Administration in hiring returning veterans. These businesses, such as Chesapeake Energy, tap into veterans' efficiency insights and exposure to heavy equipment, as well as their training as engineers in these programs."
Industrial Production Manager ($89,910): "A renewed emphasis on manufacturing jobs as a part of the nation's economic recovery overlaps with the mission of most veteran outreach and re-employment programs. For example, in late 2012 some of the nation's top manufacturing companies launched the Get Skills to Work Coalition, designed specifically to ready veterans for jobs in industrial production."
Paralegal and Legal Assistant ($46,990): "Rob Barr of HireAHero.org mentions paralegal as a career path for veterans, thanks in part to on-the-job training during service. The U.S. Bureau of Labor Statistics projects 17% growth in the field by 2020."
Software Engineer ($85,430): "Information technology's growing role in the Armed Forces offers service members real world experience, applicable in the corporate environment."
Telecommunications Equipment Installer and Repairer ($54,530): "Each branch of the military deals with the most sophisticated telecommunications equipment in the world. The technicians charged with installing and maintaining this equipment enter the workforce with unparalleled insight and applied knowledge which typically exceeds the skills offered by recent college graduates who lack this real-world experience."
Training and Development Manager ($95,400): "Problem-solving techniques and effective crisis management are two chief qualities the Armed Forces emphasize that are also required of training and development managers. Companies can tap veterans to prepare trainees and get them up-to-speed quickly."