VA Net worth no longer health care eligibility factor
The VA has announced that it will end the use of a veteran's net worth as a determining factor for eligibility for VA health care programs and copayment responsibilities.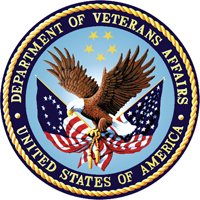 This change in VA net worth policy, the VA says, will result in more veterans, particularly those with lower income, having access to health care benefits offered by the agency.
"Everything that we do and every decision we make has to be focused on the Veterans we serve," said VA Secretary Robert A. McDonald said in a statement. "We are working every day to earn their trust. Changing the way we determine eligibility to make the process easier for Veterans is part of our promise to our Veterans."
Here's how it works.
Moving forward, the VA will only consider a veteran's gross household income and deductible expenses from the previous year as an health care eligiblity requirement.
Previously, the VA combined the sum of the veteran's income with the veteran's assets to determine eligibility and copayment obligations.
The effect of the change is that certain low-income veterans without service-c0nnected conditions or illnesses will have less out-of-pocket costs.
The VA estimates that 190,000 veterans will become eligible for reduced costs of health care over a five-year period.
Veterans may submit updated income information by completing a new VA Form 10-10EZ, or by visiting a VA health care facility.