VA places hold on Camp Lejeune Veterans bladder cancer claims
Attention, Camp Lejeune Veterans!
The Department of Veterans Affairs will no longer deny claims for bladder cancer, instead placing a hold on the disease, along with eight other diseases and conditions, until the agency makes its final determination on whether or not it will be considered presumptive for exposure to toxic groundwater at the North Carolina base.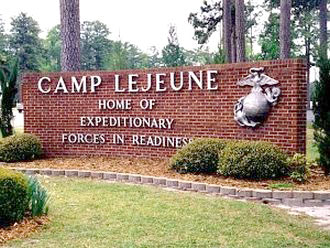 In an adjudication manual update published March 24, 2016, bladder cancer was added to the list of health conditions/diseases for which a disability decision will not be issued until further notice:
Kidney cancer

Non-Hodgkin's lymphoma

Multiple myeloma

Leukemia(s)

Liver cancer

Parkinson's disease

Scleroderma

Aplastic anemia / myelodysplastic syndromes

Bladder cancer
Veterans filing an initial claim or an appeal of a denied claim can expect to receive a notification letter from the VA that includes the language, "A final decision is being deferred until a final regulation creating a presumption of service connection is published in the Federal Register."
Veterans whose claim is in the appeals process will not receive a Statement of Case (SOC) or a Supplemental Statement of Case (SSOC) — the case will remain in the "pending" stage.
Reference
M21-1, Part IV, Subpart ii, Chapter 2, Section C, Topic 5(q) updated March 24, 2016