April 21 Veterans News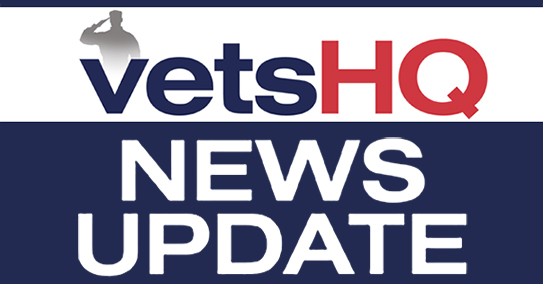 House votes to scale back GI Bill housing stipend for military kids (MilitaryTimes)
The House of Representatives on Tuesday approved a bill that would cut, by half, the housing stipend for children of service members going to school with transferred Post-9/11 GI Bill benefits. The reduction, which would not apply to benefits already transferred or transferred within 180 days of the bill becoming law, was included to pay for other aspects of the legislation, according to a spokesman for the House Veterans Affairs Committee. The bill, passed on a voice vote, includes measures on veterans health care, jobs and transition out of the military. But the sharp reduction in the housing stipend, often one of the most valuable parts of the Post-9/11 GI Bill, has generated some pointed criticism and split military and veterans advocacy groups. Minnesota Democratic Rep. Tim Walz, speaking on the House floor Tuesday, said that while the bill has "absolutely wonderful programs," paying for those by reducing a benefit that service members have been promised "is an egregious breach of trust." … A House Veterans Affairs Committee spokesman noted that the cuts are less drastic than those recommended by the Military Compensation and Retirement Modernization Commission, which called for a complete elimination of housing stipends for both military spouses and children using the GI Bill. The spokesman said that while "a very small handful of Democrats" opposed cutting the stipend to pay for the bill, they didn't offer an alternative funding source, so "we are moving forward with the bill in its current form." Veterans of Foreign Wars and Disabled American Veterans both wrote letters favoring the overall bill, while making little or no reference to the housing stipend cuts. … Some groups disagree. Michael Little, director of legislative affairs for the Association of the United States Navy, said that it's easier for veterans groups to overlook the stipend cuts, since most of their members would not be affected due to limited grandfathering provisions. … Typically calculated based on the Basic Allowance for Housing that active-duty service members would receive if stationed where the school is located, the Post-9/11 GI Bill's housing stipend may be worth as much as the tuition and fees the benefit covers, sometimes more. Veterans advocates have long worried that budget-conscious lawmakers could put the Post-9/11 GI Bill on the chopping block. Even though well-established groups such as the VFW backed the bill without objecting to the stipend cuts, others saw the move as a bad sign. … The legislation also seeks to restrict the use of the Post-9/11 GI Bill for flight training. The House Veterans Affairs Committee spokesman said the restriction was intended to crack down on flight schools billing the government hundreds of thousands of dollars per student. Chris Neiweem, a lobbyist representing an aviation school, said the restriction would not be necessary with proper cost control measures from the Veterans Affairs Department and called the change "a fairly significant rollback of the GI Bill." The committee spokesman called that statement "completely ludicrous" and referenced a previous quote by committee Chairman Miller: "The GI Bill flight school loophole is so big you could fly a 747 through it." The bill now moves to the Senate, where it would need to pass and then be signed by the president to become law.
Some vets groups back curbing kids' GI Bill BAH to fund other programs (Military.com)
Veterans groups that often present a united front on issues of benefits — especially if they're to be cut or reduced — are standing less than shoulder-to-shoulder on a controversial bill to halve the housing allowance of children attending college on a parent's GI Bill. While Iraq and Afghanistan Veterans of America, or IAVA, and others made it clear they would go to the wall to keep the Post-9/11 GI Bill intact — even if it means putting at risk other pro-veteran provisions in the legislation — others indicated they're willing to accept a dependent housing allowance reduction if it means gaining funding for new and expanded veterans programs. "It's a pretty well-crafted bill," said Mike Saunders, legislative director for The Retired Enlisted Association. "We support a lot of things in there, so we're loath to beat the drum against the bill in general." That's also the view of the Veterans of Foreign Wars, which noted in an earlier statement that the bill, known in legislative parlance as H.R. 3016 — includes provisions for improving postnatal care for female veterans, expanded K-9 therapy for veterans suffering with post-traumatic stress disorder, reauthorizing the VA work-study program and removing the cap on VA home loan guarantees. "While the VFW would never actively support any standalone provision that reduces benefits for veterans or service members, we felt that H.R. 3016, taken in its entirety, contained enough good provisions to support its passage," VFW national spokesman Joe Davis said. That's also pretty much the position taken by The American Legion and some others. Lou Celli, legislative director for the Legion, said he understands the position of the IAVA and other groups but that his organization is more focused on the details of the legislation. One provision will, for the first time, he said, count the time a reservist spends recovering in hospital from wounds and injuries toward GI Bill eligibility. H.R. 3016, the Veterans Employment, Education and Healthcare Act, was passed by the House with little controversy early this year. The Senate has yet to consider a version of the legislation, though insiders say one is currently in the works.
Military widows will lose thousands without action from Congress (MilitaryTimes)
House lawmakers are promising a legislative fix in coming days to prevent military widows from losing thousands of dollars in federal assistance checks next year. Rep. Joe Heck, R-Nev., chairman of the House Armed Services Committee's personnel panel, said he anticipates next week's final draft of the annual defense authorization bill will include an extension of the Special Survivor Indemnity Allowance, a monthly payout to military widows. "We're very close. It has to be done," he told reporters Wednesday. "I believe we'll find an offset." Without an extension, the SSIA is scheduled to expire in October 2017. That would cost recipients up to $310 a month, a sizable sum for military widows living off a single income. Congress approved the special allowance in 2008 as a way to make up for Survivor Benefit Plan and Dependency/Indemnity Compensation payout problems. Under federal rules, when widows or dependents qualify for both programs, portions of the payments are offset, costing grieving families up to $15,000 a year. Veterans advocates have lobbied for a change in that calculation for almost 30 years, but a full fix would cost more than $1 billion — money that lawmakers have been unable or unwilling to set aside for a problem that affects about 63,000 military families. Instead, Congress has used the SSIA to cover some of the lost payouts. Officials at Military Officers Association of America have called repealing the SBP/DIC offset one of their top legislative priorities for the year. But, failing that, they said an SSIA extension is a critical need, to ensure those widows and dependents don't end up in financial distress. A full offset repeal doesn't appear likely. But Heck said lawmakers are committed to extending the special allowance, and had hoped to deal with the issue in the subcommittee drafts of the annual defense authorization bill. Budget accounting issues will force it into the full committee draft, set to be marked up April 27. Senate lawmakers have not yet weighed in on how they'll deal with the issue. The annual defense authorization bills typically aren't finalized until late fall, well into the new fiscal year. Advocates worry that if an extension or fix isn't passed as part of the fiscal 2017 authorization bill, Congress won't be able to deal with the issue again until fall 2018, after checks to those military families have already been halted.
Officials: Obama's push to hire vets is causing confusion and resentment (The Washington Post)
One in three people hired into the federal government is now a veteran, but the Obama administration's aggressive push to reward those who served is causing confusion and resentment among job applicants and hiring staff. That's what federal officials and advocates for veterans told lawmakers at a House hearing Wednesday on how well the White House's seven-year effort to push former service members to the head of the long federal hiring queue is working. The veterans preference program is bringing record numbers of former soldiers into federal agencies. But experts acknowledged that the hiring process is generating tension and misunderstanding around who is qualified to jump the line. "The bulk of the problem is a lack of understanding of the law," Michael M. Michaud, assistant secretary for the Veterans' Employment and Training Service at the Labor Department, told a panel of the House Committee on Veterans' Affairs. "It's a very complex law," Michaud said. "Some veterans think that because of veterans preference they will automatically be hired in the federal service. But you could have several very well-qualified candidates and they're all vets and one gets hired and the others don't." The growing presence in government of men and women with military backgrounds is the biggest federal effort to reward military service since the draft ended in the 1970s. President Obama pushed agencies to increase hiring of veterans starting in 2009, in response to the bleak job prospects many soldiers faced after coming home from the wars in Afghanistan and Iraq. In 2015, 47.4 percent of new hires to full-time jobs were veterans, an increase of 1.3 percent over fiscal 2013, federal statistics released last year show. The initiative has fueled tensions in federal offices, though, as civil servants and former troops clash over workplace culture and each other's competence and qualifications. But the new rules on just getting into the government are, depending on who is talking, favoring unqualified veterans or bypassing qualified ones, officials said Wednesday. Veterans benefit from preferential hiring for civil service jobs under a law dating to World War II. But the Obama administration increased the extra credit they get to give them an even greater edge in getting hired. The government has set hiring goals for veterans at each agency, and managers are graded on how many they bring on board, officials said. The Labor Department received about 600 complaints in fiscal 2015 from veterans who were turned down for federal jobs across the government, Michaud said. Just 5.4 percent had merit, meaning the veteran should have been hired. Under the rules, hiring managers are supposed to choose a veteran over a non-veteran as long as they are equally qualified for the job. But it is nearly impossible to tell whether veterans who don't get hired are the victim of bias by hiring managers, incompetence or simply were not as qualified as non-veterans competing for the same job, federal officials said Wednesday. An applicant must prove that a hiring manager "knowingly" passed him or her over in order to win an appeal if they are turned down. "How do you discover if someone acted out of bounds on the rules knowingly?" asked Rep. Brad Wenstrip (R-OH.) chairman of the House panel's subcommittee on Economic Opportunity, which held the hearing. The answer: You really can't. … Carin M. Otero, associate deputy assistant secretary for personnel planning at the Department of Veterans Affairs, told lawmakers that the government has intensified training for hiring officials in how to implement the veterans preference law. But lawmakers and advocates said the system is vulnerable to mistakes. "People apply for a job and they don't get the job, and there's sort of a myth that veterans preference is a guarantee of any job in the federal government," acknowledged Aleks Morosky, deputy director for legislation at the Veterans of Foreign Wars. "People are upset because they didn't get hired, but they don't necessarily understand the system either." Weidman said the problem is simple: Agencies often try to get around preference rules as part of a long history of discrimination against veterans. "Racism and sexism are alive and well in our society, and so it vetism," he said. "People don't like us. They [dislike] that we became part of the culture of the federal bureaucracy and that [dislike] is still there there."
Latino lawmakers, others push to stop veterans' deportations (NBC News)
A group of House members who served in the Armed Forces, led by Rep. Ruben Gallego, D-Ariz., are calling for an end to the deportations of military veterans who are immigrants. The lawmakers introduced a bill that would reunite deported veterans with their families and prevent the deportation of veterans in the future. The veterans are legal residents, which is required to serve in the military. Immigrants here illegally are barred from serving. "Any immigrant documented or otherwise who puts their life on the line to serve the United States in uniform should be entitled to their VA benefits and a peaceful life in our great nation. It is incomprehensible that we treat some veterans like criminals more than heroes," Gallego said in a statement. "A lot of them (deported veterans) know the next time they will be in the U.S. is when they are dead. That is the one benefit we still let them have, is we let them be buried in the U.S.," Gallego, who is a Marine Corps and Iraq War veteran, told NBC News Latino in a telephone interview. Rep. Jose Serrano, D-N.Y., an Army veteran who served as a medic; Rep. Charles Rangel, D-N.Y., an Army veteran who served in Korea during the war and Rep. Ted Lieu, D-Calif., a lieutenant colonel in the U.S. Air Force Reserves are original cosponsors of the bill, meaning they are the first to join in supporting the legislation Gallego drafted and helped introduce it. The bill urges the Department of Homeland Security secretary to readmit veterans who have been deported and have not committed a serious crime. It also prevents the deportation of veterans who have served in the military at least six months and have not committed a serious crime such as rape or murder. The deportation of veterans arose in the 2016 election during an MSNBC-Telemundo town hall featuring the Democratic presidential candidates Hillary Clinton and Bernie Sanders. It was held in Las Vegas in February. Wayne Smith, vice chairman of Nevada Democratic Veterans and Families, said at the town hall that in the last 20 years hundreds of veterans who served in the military and were legal residents and ran afoul of the law because of drug possession or other non-violent crime, had their legal status revoked and were deported. … There are no exact numbers on how many veterans have been deported. Immigration officials do not ask about military service in the deportation process, Gallego said. Gallego said he started work on the bill after a town hall with student veterans from Arizona State University where they told him of "The Bunker" for deported veterans in Tijuana, Mexico. "The Bunker" provides deported U.S. veterans support services, teaches them Spanish, which many don't know because they lived much of their lives in the U.S. and helps them find jobs. … An immigration law passed in 1996 makes many immigrants, including those who have established legal residency, deportable for non-violent crimes, such as drug possession. The law also allows the deportations to be retroactive. "That our country deports those who have defended our flag and lived up to our nation's most important ideals tells you all you need to know about how broken our immigration system currently is," Serrano said in a statement. "Our nation needs comprehensive immigration reform, but this is a common sense first step that no one should object to." It's an uphill climb to get any changes to immigration law with the ongoing presidential election and a court battle between the administration and 26 states over the president using executive action to protect millions of immigrants here illegally from deportation. However the legislation could get added to other bills that Congress will try to get passed. Gallego said although this is not a year for immigration reform, his legislation "is not really about immigration reform. It's about equitable treatment of veterans."
VA study of service dogs for vets with PTSD faces questions (Military.com)
Army veteran Joe Aguirre opens a restaurant door, then steps aside to let his golden retriever take point. "Clear," Aguirre commands, and 3-year-old Munger pivots right, left, then right again, sweeping the room for potential threats. "He's basically looking for … anything that would be out of the ordinary. A bag. A particular weapon. People acting erratic," says Aguirre, who suffers from post-traumatic stress disorder after three tours of duty in Iraq and one in Afghanistan. At the cash register, Aguirre says "Block," and the dog places himself perpendicular to his master, creating a buffer to anyone who might approach. Before Munger, a simple outing like this would have been terrifying, if not impossible. "He's put faith back into my way of looking at society," Aguirre says. But do the comfort and security this lovable dog provides come at the expense of true healing from PTSD? Is Munger merely preventing Aguirre from confronting his demons? Since 2002, the U.S. Department of Veterans Affairs has paid veterinary bills to veterans with guide or service dogs for physical disabilities. Now, the agency is in the midst of a $12 million study to gauge the efficacy and costs of using dogs to help those who suffer from post-traumatic stress. Four years in, that research has been plagued by problems. Only about 50 dogs have been placed with veterans, and critics question whether the protocol itself is flawed — with the dogs being trained to do things that could reinforce fears. Others worry the animals could become a substitute for the hard work that comes with therapy. … More than 350,000 veterans of the Iraq and Afghanistan wars have sought help from the VA for PTSD. Yet the agency is authorized to pay only for "evidence-based" therapies such as cognitive processing and prolonged exposure, which involve having veterans confront and analyze traumatic events. In 2010, Congress permitted the VA to study alternative treatments for PTSD, including the therapeutic use of animals. The study began in late 2011 in Tampa, Florida, with three nonprofits contracted to provide up to 200 service dogs for veterans, who would be compared against a control group that did not receive dogs. The effort soon ran into trouble. The VA cut off two of the three dog vendors following biting incidents involving participants' children. The final contract was terminated in August 2012 amid allegations of lax veterinary care and placement of dogs "with known aggressive behavior," according to VA records. By then, only 17 dogs had been placed. During the next year and a half, the study protocol was revamped to exclude veterans with children under age 10. It also dropped the no-dog control in favor of a group that would receive less-specialized "emotional support dogs" whose "sole function is to provide comfort." Critics of the study object most strongly to the tasks the VA is requiring of the dogs — sweeping the perimeter of a room before a veteran enters, for example, or protecting the veteran by "blocking." "Isn't that saying that al-Qaida could be behind the shower curtain? That's supporting paranoid, pathological thinking," said Meg Daley Olmert, author of a book on how contact with a dog can create a sense of well-being. Olmert is chief research adviser for Warrior Canine Connection, a Maryland-based nonprofit that uses veterans to train service dogs for their fellows. The group's leaders say dogs should be trained to pick up on cues from PTSD sufferers and then provide the appropriate support, such as learning to wake someone up during a nightmare or detecting when a veteran is anxious, and interacting in a way that helps calm him. The VA's training protocol "reinforces the cognitive distortions that accompany PTSD," said Robert Koffman, a retired Navy psychiatrist and chief medical officer for Warrior Canine Connection. Rick Yount, executive director of the nonprofit, questioned whether the study had perhaps even been set up to fail so that the VA wouldn't have to pick up the tab for veterinary bills for psychiatric service dogs. Already the VA is on the hook for upward of $1.4 million a year to cover bills for service dogs for physical disabilities. Michael Fallon, the VA's chief veterinary medical officer, said the insinuation that money is the researchers' chief concern is "ludicrous." As for the training guidelines, he said the list of commands was developed during more than a year of consultation with mental-health experts, service dog providers and veterans. They help get veterans "out into the community and integrated more into the public life," he said. One dog trainer agreed, in part. David Cantara heads North Carolina-based Patriot Rovers, which trained Aguirre's dog and is not connected to the VA's study. While Cantara is opposed to using dogs to sweep rooms, he said the blocking command is one of the most vital to his veterans. … The debate has highlighted an overall lack of standards in the service dog industry. Currently, the VA will only pay benefits for service dogs trained by an organization accredited by Assistance Dogs International, and that group is only now developing its own guidelines for the use of dogs for veterans with combat-related PTSD. Only one of the vendors supplying dogs for the VA study is ADI-accredited, and none has prior experience training animals for veterans with PTSD. Sheila O'Brien, chair of the steering committee drafting ADI's guidelines, said the group is studying other tasks in lieu of blocking and sweeping. Despite all the criticism, the VA's study, set to conclude in 2018, is chugging along — with more than 100 of an eventual 220 veterans enrolled, about half paired with dogs. Fallon said the only recent glitch was a vendor error that shipped out service dog vests for some support dogs, which don't have the same public access rights under the Americans with Disabilities Act. In November, the Kaiser Permanente Northwest Center for Health Research released the results of a study involving 78 veterans with PTSD. It found that those with animals had better overall mental health, less substance abuse and higher ratings on their interpersonal relationships. Researchers said, however, that "differences cannot be directly attributed to service dogs" and that more study is needed. U.S. Rep. Ron DeSantis recently introduced a bill that would take $10 million from the VA's budget to immediately begin pairing service dogs with post-9/11 veterans for whom traditional PTSD treatments hadn't worked. During a subcommittee hearing last week, Rory Diamond, executive director of the group K9s for Warriors, said the VA had "fumbled" its study, and that veterans can't afford to wait.
'Buddy Check on 22!' Veterans use social media to fight suicide (The New York Times)
"Buddy check on 22! Where are my warriors?!" That was how E. Michael Davis, a former army sergeant, greeted his Facebook friends one afternoon last month. One-by-one, the men and women who had been deployed with him in Iraq and Afghanistan checked in. Many were executing the most mundane of life's tasks, but they were still alive: Working a long shift. Heading home for a beer. Exercising. Listening to music at the moment, thanks. It was March 22. To many civilians, just another Tuesday. But to thousands of veterans and active duty soldiers, the 22nd of every month is a reminder to make a suicide prevention spot-check on former comrades. A Department of Veterans Affairs study in 2012 said an estimated 22 veterans committed suicide every day in 2010. While other studies calculated a lower tally, closer to one or two per day, the number 22 has taken on potent symbolism on social media, from roll calls to push-up challenges. … In interviews, many veterans said they turn primarily to social media sites for support, where former units are at their fingertips, and a lifeline is just a keystroke away. … For decades now, American veterans have forged bonds on battlefields, sleeping in sand-blown tents, swallowing fear in concrete bunkers, or cramming into the bowels of tanks for a dozen hours. When deployments end, those ties are stretched as veterans fan out across the United States. For Mr. Bennett, 50, the online "buddy" checks are as important as the conventional therapy that he has used to adapt to civilian life. … Not all online interventions end with success. Matthew I. Day, a former tank driver, helped form a Facebook group called Peter the PTSD Awareness Penguin to share infantry humor. But it soon turned serious, attracting veterans seeking support. In 2014, an infantryman posted there, saying he "was done with this." "We tried to convince him that there is absolutely nothing in the world that killing yourself can solve," Mr. Day said. But the man went out into the streets of Palmdale, Calif., with his pistol. He committed what appeared to be "suicide by cop," by pointing his gun at deputies, who opened fire, killing him, a sheriff's statement said. … Facebook pages are often set up as tributes to fallen comrades, or to encourage activities that show solidarity and spread awareness about suicide's warning signs. In the 22 Push-ups Challenge, veterans and military families post videos of themselves doing 22 push-ups, then tag others to keep the chain going. … There are official and professional lifelines, of course. The Department of Veterans Affairs crisis line has handled more than two million calls since it was started in 2007, and has dispatched emergency services more than 56,000 times. It also has online chat and text services. But some veterans say they steer away from the Veterans Affairs system. They're not sure a doctor who has never seen enemy fire can relate to their experiences. Some also distrust the system because of recent scandals and delays getting appointments. And so they take matters into their own hands. Members of the Second Battalion, Seventh Marine Regiment, maintain a Google document of contact information for emergencies. Zachary Ziegel, a former Marine who served in Iraq and Afghanistan, started a Buddy Check 22 Facebook group after he saw an Illinois television station's Buddy Check 25 campaign promoting reminders for women to check themselves for breast cancer. Within months, his group had five million participants, he said. … David Woolery was in the Marine Corps in eastern Afghanistan in 2004 when a bomb exploded under a convoy he was in, injuring some of the men. He got through that with the help of his fellow Marines, but the return to the United States was more unsettling. "Out here is every man for himself," Mr. Woolery said. "People back-stabbing. It's all me, me, me." In 2015, Mr. Woolery also started a Buddy Check 22 Facebook group for his unit, which was a "big lifeline" that later expanded to other veterans. They shared stories of combat, spoke the same language. Recently, a member dropped a screen shot of a veteran's suicidal remarks into the group's page and wrote: "Let's find this guy." "The man had said his goodbyes and was about to kill himself," Mr. Woolery said. But word spread, and eventually people tracked him down and sent help. It was lifesaving through crowd-sharing.
Oklahoma can consider PTSD in sentencing vets under proposed law (WIKY)
An Oklahoma bill that allows judges to take into consideration a diagnosis of PTSD for veterans unanimously passed the state Senate on Tuesday, adding to a series of U.S. laws seeking to address mental illness among military veterans. Oklahoma House Bill 2595 allows judges to take into account a diagnosis of post-traumatic stress disorder (PTSD) as a mitigating factor when sentencing veterans who have been diagnosed with the illness. The bill, which now goes to the governor for a decision on approval, follows similar measures in states including Alaska and California. "This is neither a Democratic or Republican issue, but just something we should have for veterans," said state Representative Richard Morrissette, a sponsor of the legislation and a Democrat in the Republican-dominated Oklahoma legislature. "We train men and women to defend our nation in combat and then we expect, upon their return to civilian life, the trauma experienced by these individuals to be erased from their psyche. That is an unreasonable and unfair expectation," he said. State data shows that compared to other states, Oklahoma has a higher percentage of veterans who have been deployed in danger areas overseas. More than 63 percent of the Oklahoma National Guard was deployed as of 2014 to Iraq or Afghanistan, and more than a third were deployed multiple times, the data showed. According to the National Institutes of Health, the United States had 161 bills that dealt with PTSD in 2014 and 43 traumatic stress, non-PTSD bills.
New Aurora VA Medical Center now two-thirds complete, finish date targeted for January 2018 (Denver7)
If you've driving past the Fitzsimons Medical Campus recently, you've seen workers making big progress at the new VA Medical Center. The 1.2 million square foot facility is now 66 percent complete. "I come out here every month or month and a half," said Ted Streckfuss, a deputy district engineer with the U.S. Army Corps of Engineers. "To me, it's dramatic to see the amount of work that has been accomplished in each given month." The hospital, which has experienced major cost overruns, is now fully funded. "The current appropriation for the project is $1.675 billion," Streckfuss said. "That funding will allow us to finish this project, currently targeting completion in January of 2018." Congress put the Army Corps of Engineers in charge after mismanagement by the Dept. of Veterans Affairs led to a nearly five-fold increase in the original project's cost. It's made a difference on site. Streckfuss said work is proceeding smoothly. … Streckfuss told Denver7 that upward of 1,000 construction workers are on site at any given time. … "The curtain  wall is being installed on the Clinic Building Center," said Kevin Lindsey, of the U.S. Dept. of Veterans Affairs – Office of Construction and Facilities Management. Lindsey said there will be three clinic buildings at the new hospital and two inpatient buildings. He said the new hospital will have 148 beds, which is just 20 more than the current hospital. When asked why the new hospital is so much bigger, Paul Sherbo, the VA's director of public and intergovernmental affairs said, "It's more than just a hospital." Sherbo said modern medical technology needs different kinds of space to be functional. "Surgery rooms will be larger," he said, "There will be a Diagnostic and Treatment building and a Research building. This will be a true medical center." One thing the new VA Medical Center will not have is a PTSD Residential Rehabilitation facility.  At least not right away. … Sherbo said veterans are being treated for PTSD at the current hospital or at other hospitals in Metro Denver. … Another thing the new hospital won't have is a Community Living Center building, a sort of 'nursing home' within the hospital. … Sherbo said the CLC was "removed" from the project in the final reprogramming due to funding constraints. "The VA is currently exploring how to best provide this service," he said. The new hospital is also designed to house emerging technology. … When asked if there have been any major construction issues, since the Army Corps of Engineers took over, Streckuss said, "Every construction project has issues.  As you work through those issues, you have a great approach by the entire team to solve problems. At the end of the day, we're going to be able to provide that world-class facility for our veterans."
VA secretary pledges to donate his brain to research (MilitaryTimes)
Athlete. West Point cadet. Army Ranger. Proctor & Gamble CEO. VA secretary. Brain donor. VA Secretary Bob McDonald said on Wednesday he will donate his brain for research on the long-term health effects of concussions, including diseases like chronic traumatic encephalopathy, a brain wasting condition that has been diagnosed after death in National Football League athletes and some veterans. Speaking at a VA Brain Trust summit in Washington, D.C., McDonald said his brain, which has been knocked around since childhood when he played football, as a young adult playing rugby and boxing at the U.S. Military Academy in New York, and as an Army paratrooper jumping out of airplanes, may not be much help to research but could at least contribute to the understanding of lifespan of an active brain. "I'm willing to pledge my brain to the [Veterans Affairs-Boston University-Concussion Legacy Foundation] collaboration because this is very, very serious," McDonald said.