May 10 Veterans News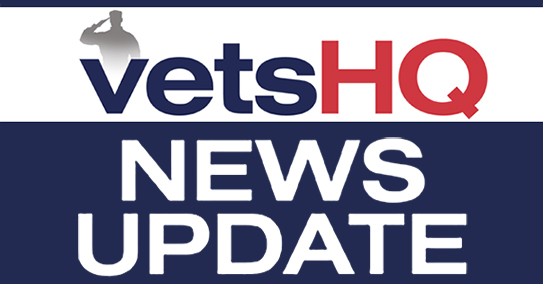 VA secretary wants agency to be run like 'The very best customer service organization' (WESA)
Prior to 2014, the U.S. Department of Veterans Affairs faced a great deal of negative press for allegations of mishandling medical care for veterans, including the creation of false waiting lists that delayed crucial treatment. Since the appointment of Robert McDonald in 2014, the department has conducted an evaluation and drafted new strategies to improve the way Veterans Affairs operates. "[Veterans Affairs] has got the best mission in the country, maybe in the world, taking care of people who have preserved our freedom," McDonald says. "We've got a great set of values…and obviously those were being violated." McDonald worked with the VA program to completely overhaul the system in order to better accommodate and treat veterans by incorporating not just medical care, but focusing on job training and housing guidance. Retraining current employees, implementing 12 new leaders with varied industry experiences to positions within the VA, and hiring an IT expert who could find and implement the best replacements for the outdated computer programs used at the VA were all imperative to redirecting the department's vision. "We're trying to run it like the very best customer service organizations in the world, and that's our vision: to be the best customer service organization in government," says McDonald. 1.3 million servicemen and women will become veterans over the next three years, creating potentially serious implications for an organization that was already overwhelmed by a large number of aging veterans two years ago. "The aging of the veteran population created the demand that far outstripped the capacity of the organization," McDonald says. "We've got to build the capacity, build the ability, so that twenty years from now when those service members getting out of the service today or next year are aging, that capability will be there." McDonald also emphasized how important it is to get to servicemen and women before they exit their service. The Veterans Transition Assistance Program (TAP) exists to prepare those leaving the military with resources, including physicals and resume writing lessons. "We try to get to the service member 120 days or more before they get out of the military. The military commander and I both stand up and say, 'We're taking responsibility for your transition,'" McDonald explains. Without this aid, many veterans face a daunting gap. "Any gap can be really, really bad. That gap, for example, could result in homelessness," says McDonald. Approximately 47,000 veterans are homeless, and 1.4 million more are at risk of homelessness because of poverty and poor housing. To build better support networks and care within the Department of Veterans Affairs, the agency identifies and develops strategic partnerships. The strong partnerships in Pittsburgh, according to McDonald, make the city a great place to be a veteran. McDonald also pointed out that the model of Veterans Treatment Court in cities like Pittsburgh helps accommodate veterans facing legal trouble. Incarceration, McDonald says, is often a sure ticket to homelessness. Veterans Treatment Court considers military experience and takes a more mental health and drug treatment stance in its rulings.
Transgender veterans petition the VA to lift blanket ban on surgery (TIME)
About two decades after Dee Fulcher left the Marine Corps, in which she served for nearly a dozen years, she came out as a transgender woman. "From the age of probably six I knew that I was different," says the 54-year-old from Louisiana, who once worked on helicopter hydraulics systems. "Part of the reason I joined the service was I wanted to be the macho man everybody wanted me to be." But now Fulcher is on another path and believes that her healthcare provider, the Department of Veterans Affairs, is holding her back because of a blanket prohibition on providing surgical care to transgender veterans, which she can't afford out of pocket. Along with a Army veteran who identifies as a transgender man, she is one of two named individuals seeking to have that rule rewritten through a petition submitted to the Department on May 9. "When people are denied care or care is delayed, it can lead to significant psychological distress, depression and even suicide," says Sasha Buchert, staff attorney at the Transgender Law Center. That organization, along with Lambda Legal, filed the petition on behalf of those individuals and the Transgender American Veterans Association, an organization with approximately 2,268 members around the country. Fulcher says this is about her mental well-being. … The V.A. has not yet responded to a request for comment. In the petition, the legal team essentially makes four arguments. The first is that the V.A. already provides transition-related healthcare for transgender people, such as hormone replacement therapy and mental health services, so the ban is "arbitrary," says Lambda Legal's Dru Levasseur. (The V.A. issued a directive in 2011 indicating that staff must provide such care "without discrimination.") The second is that the V.A. covers the same procedures that transgender people are seeking, such as mastectomies, for non-transgender and intersex veterans. The third, says Levasseur, is "the V.A. created this exclusion without examining any relevant data," ignoring the "medical consensus" on the topic. On that point, the legal team has gathered materials to point to, such as a statement from the American Medical Association that "an established body of medical research demonstrates the effectiveness and medical necessity of mental health care, hormone therapy and sex reassignment surgery" in treating people with gender dysphoria. That's not to say that every transgender person needs or wants surgery, and having had more surgery does not make someone more transgender, cautions the Transgender Law Center's Buchert, but those procedures can be "life-saving" for those who do want them. The fourth argument is the same one that the U.S. Attorney General is making to oppose a controversial law passed in North Carolina, one that seeks to ban transgender women from the women's room and transgender men from the men's: that discriminating against transgender people is a form of sex discrimination, which is prohibited by the Civil Rights Act. Though there is no federal law that explicitly prohibits discrimination based on gender identity, advocates have increasingly been relying on the sex discrimination ban to win cases in federal courts and through administrative bodies like the Equal Employment Opportunity Commission. Buchert says the legal team is confident that appealing to the V.A. to rewrite this rule will work but that they're willing to file a lawsuit if it does not. Blanket bans on surgery for transgender people, which Medicare lifted in 2014, are based on "outdated" modes of thinking, she says, such as the belief that such surgery is "experimental" or "cosmetic," rather that a medically effective treatment for people who feel a severe incongruence between their bodies and innate sense of self. … In 2013, the Department of Veterans Affairs treated more than 2,500 veterans for gender dysphoria, with the exception of providing surgical care. A study by UCLA's Williams Institute estimates that 150,000 transgender Americans have or are currently serving in the military. Though a ban on their open military service is under review, it remains in place. Fulcher says that while she opposes the ban on surgery, the V.A. has been generally very supportive of her in an upending, stressful time. She attends a support group for transgender veterans organized by the V.A., goes there for counseling and gets hormone therapy from a V.A. healthcare site. "It's sort of funny," she says, "that they'll provide you all the hormones and everything else to go halfway but they won't finish the job."
New immigration rule enables Filipino WWII vets to reunite with family (NBCNews)
A new policy change from the United States Citizenship and Immigration Services (USCIS) announced Monday will allow Filipino World War II veterans to unite with family members delayed in the Philippines for decades by an immigration backlog. The policy change is called "parole," and will allow veterans' family members in the Philippines to bypass the logjam to join their elderly parents in the U.S. The program begins June 8, and USCIS estimates that the family members of approximately 2,000 to 6,000 veterans would be eligible. The announcement was great news for 85-year-old Rudy Panaglima of the D.C. Metro area. For more than 22 years, he has waited for the processing of his two sons' immigration papers. Both of them are in their 50s and married. The prospect of having his sons join him in the U.S. brought a sense of relief to Panaglima. "We are old already and we need some assistance from a caregiver," Panaglima told NBC News. His wife of 58 years, Pura Panaglima, said they would apply. "Oh yes, because we are alone here, we need a helper, someone to take care of us," she told NBC News. "If it's possible for them to come I'm so very happy for that." Rudy Panaglima said he was just 13 when he joined approximately 260,000 Filipinos who answered the call of President Franklin D. Roosevelt to join the fight in WWII in the Philippines. From his role as a Philippine guerrilla, he ultimately became a member of the U.S. Army in the Philippines. But when the war ended, the Rescission Act took back the promise of benefits and started the long fight for the veterans for equity pay and benefits. Panaglima was one of 18,000 surviving vets to win a lump sum payment in 2009. But the ability to reunite with their children still in the Philippines has been elusive. In the end, it was a community effort that has won them that right. "We are encouraged that the Filipino World War II Veterans Parole Program is finally being implemented so that our country can more fully honor the bravery and sacrifices of these aging veterans," Christopher Kang, the national director of the National Council of Asian Pacific Americans, said in a statement. "NCAPA has advocated for this program, and we hope that the veterans are reunited with their families as quickly as possible to ensure they receive the care they need." Eric Lachica of the American Coalition of Filipino Veterans called the policy change "a happy ending for our Filipino heroes." "It has been almost a year since Obama issued his presidential memorandum in July," Lachica told NBC News. "We deeply thank our Asian American champions in the U.S. Congress and advocates in the community for their kind-hearted persistence to help our elderly heroes and their patient children."
Man who went undercover in a jail discovered disturbing truth about vets who are locked up (Business Insider)
It's all too common for veterans in the US to wind up in jail. And behind bars, many of them don't have access to the services they need to get their lives back on track. That's what the participants on the A&E documentary series "60 Days In" learned during their stay at Clark County Jail in southern Indiana. The show follows seven people who go undercover as inmates for two months to expose problems within the system. One of the participants, Zac, estimated that 10% of the inmates he lived with were veterans, all of whom suffered from depression or post-traumatic stress disorder. Like many drug-addicted inmates, they often resorted to homemade drugs to self-medicate. He said that most inmates weren't aware the jail offered veterans advocacy services and an Alcoholics Anonymous support group — and that jail employees rarely advertised the fact that such programs existed. "Regardless of whether or not they're in jail, they still took the same oath that they would protect the country with their life," Zac told Business Insider. "They still deserve to be treated for issues they developed because of that oath they took." Veterans in jail are more likely to suffer from mental-health issues than other inmates, according to the most recent data from the Bureau of Justice Statistics. Veterans are much more likely than civilians to commit suicide. Zac himself is a veteran, having served as a combat engineer with the Marines in Afghanistan. When he returned home from deployment in 2010, he said, he refused to talk about his experience with friends and family. For a few months he found comfort in alcohol, consuming more than $1,500 worth a month. Zac now advocates 22Kill, a group that raises awareness of veteran suicide. Though Zac assumed a false identity for the show, he did incorporate details from his military background into his cover story. "It definitely gave me a degree of respect," he told Business Insider. "Their first thought was probably, 'This guy probably knows how to fight.' It helped keep me out of some situations." For part of his stay at Clark County Jail, Zac shared a cell with two other Marines. In one scene from the show, his cellmate offers Zac half of his meal, an almost unheard-of act of kindness in jail. "There was a level of camaraderie — we watched out for each other," Zac said. "The saying goes, 'Once a Marine, always a Marine.' We were in different theaters, different wars, but they're still Marines, and you watch out for them the same way you would anywhere else." The 11th episode of "60 Days In" airs Thursday at 10 p.m. ET.
George W. Bush, Prince Harry call for mental health stigma to end (MilitaryTimes)
Before the star-studded opening of the Invictus Games in Orlando on Sunday night, former President George W. Bush and Prince Harry tackled the issue of mental health, calling for an end to the stigma surrounding diagnosis and treatment of these medical conditions. At the Symposium of Invisible Wounds sponsored by the George W. Bush Institute, Prince Harry urged the public to reject any notion that veterans are "ticking time bombs" and instead embrace them in the workplace and communities. "If I ran a business, I would want individuals like this … I'd want them for what they stand for, for the training they've had," Harry said. "You probably shouldn't be worrying about having these people in your office. The problem is if you don't grab these guys now, there's not going to be any of them left [to hire]." Harry created the Invictus Games in London in 2014 to spotlight the capabilities and achievements of injured service members. The London games, he said, "smashed the sigma around physical wounds" and he hopes the Orlando games do the same for mental health injuries such as post-traumatic stress disorder, anxiety and combat-related depression. "The stigma — not just in the military but across the world — the stigma is a big issue. I don't have all the answers, but just being able to talk about it early on is a big deal," Harry said. Bush, the games' honorary chairman, established the Bush Institute Military Service Initiative to support troops transitioning from the military. The former president has lobbied the medical community to drop the term "disorder" from PTSD, and on Sunday, used the forum as a platform to continue pressing for the change. According to Bush, the term "disorder" perpetuates the stigma. "We don't view [post-traumatic stress] as a disorder. We view it as an injury. If [a troop] has an injury, he thinks, 'I can get this fixed.' If he thinks he has a disorder, he'll think, 'People will shun me. I'm not going to tell my commanders because they will treat me differently.' " The Invictus Games are taking place this week in Orlando. More than 500 athletes from 15 countries, including 115 from the United States and 110 from the United Kingdom, are competing in 10 events.
Agent Orange Town Hall explains expanding veteran health benefits (WBIR)
Nearly one hundred Vietnam Veterans and their families attended a town hall Monday night, which focused on the impact of the chemical Agent Orange. It was used to clear vast stretches of jungle in the war, and scientists have since linked the chemical to cancer and other health problems. "There are just a lot of veterans, and not just them, but equally, if not more importantly, are the spouses of the veterans who don't know what benefits that they're eligible for," said Don Smith, Knoxville Chapter President of the Vietnam Veterans of America. Smith said there is an extra emphasis on veterans' families, specifically spouses, because eligibility for Agent Orange-related benefits keep changing. "If their husband as an example passed away from a heart attack and didn't know about it, and they filed now, it's almost $1,300 a month in tax-free compensation plus education benefits plus healthcare benefits," he said. "So it's a lot. It's a huge life-changer for a lot of people." Christine and Harold Gladwin attended their first meeting after learning Harold was recently diagnosed with Parkinson's Disease. In 1965, he served in the Marine Corps in Vietnam, which was a time the government acknowledges U.S. troops were exposed to Agent Orange. "It's been very difficult because he went from a healthy man… he fell and broke his hip and then all of this set in," Christine Gladwin said. "The last four months have just changed our lives completely." While this new challenge came unexpectedly to their family, Gladwin said the Agent Orange Town Hall offered some hope. "They had so much information," she said. "They really answered a lot of questions we didn't know how to ask or you know." Many of the questions included what illnesses or ailments qualify for veterans and their families to apply for benefits. Smith said the newest presumptive illnesses are bladder cancer, hypothyroidism and Parkinson's-like symptoms. "Parkinson's Disease was added back in 2010, but a lot of veterans suffer from those symptoms but don't have full diagnosis," he said. "This would allow those veterans who have those Parkinson's-like symptoms to also get benefits." Smith encourages veterans and their families to get in touch with a veteran service officer at least once a year to keep up with changing eligibility.
Camp Lejeune Marine reservist suffering after exposure to tainted water (WNCN)
Like thousands of other former Marines who served at Camp Lejeune, Bob Miranda-Boulay suffers a long list of serious and life-threatening illnesses that he attributes to the toxic water that tainted wells at that training base in North Carolina over a period of 34 years. "This was the Marine Corps that did this to us," Boulay said. Boulay insists he enlisted out of patriotism, but now feels betrayed by the Corps. "I wanted to make a difference," Bouley said. "I love my country and I wanted to do the right thing. I wanted to be a Marine." Boulay says he was an amateur boxer in perfect health prior to his two months of infantry training at Camp Lejeune. About 30 years later he now suffers from liver and kidney disease and has survived a brain tumor. He takes a dozen medications to make it through the day and activated a pacemaker at bedtime to keep from dying in his sleep. For years Boulay's various maladies puzzled doctors who at one point chalked up his troubles to Lyme Disease. Now, Boulay's doctor attributes his illness to the chemical-laced drinking water he consumed during training at Lejeune. … Boulay wore the same uniform, crawled through the same mud and drank the same tainted water at Camp Lejeune as regular Marines, but doesn't qualify for any benefits under the Camp Lejeune Family Act of 2012 because he was a Marine Reservist who was never called up for active duty. "I don't count," Boulay said. And he's not alone. When Boulay trained at Lejeune in 1985 there were 800-900 other reservists there according to the best estimates of the Marine Corps. If you multiply that number for the recognized duration of the contamination problem from 1953-1987, as many as 30,000 Marine Reservists may have suffered the same kind of exposure to benzene, TCE, vinyl chloride and other cancer-causing chemicals in the drinking water. Due to a quirk in the law none of those former Marine Reservists qualifies for VA benefits unless they were later called up for active duty. "That's what it boils down to," said Boulay. "And probably half of them have passed away by now, so they have no voice." There is an effort in Congress spearheaded by Pinellas Republican Congressman Gus Bilirakis to set things right. Bilirakis introduced House Resolution 3954 last year to included Marine Reservists in the VA benefits awarded to Marines exposed to the poison water at Camp Lejeune. But that measure remains stalled in a House committee handling veteran's affairs. Meanwhile, Boulay has been waging his own private struggle with the VA for three years to gain benefits. … He's enlisted the help of Congressmen Bilirakis Nugent without success. After President Obama signed the Camp Lejeune Act in 2012, Boulay sent nearly a thousand medical records to the VA in the hope of gaining benefits. In a response letter last year, the VA told Boulay 16 times that it conceded his exposure to the toxic drinking water at Camp Lejuene. And 16 times the VA also denied any link between that toxic exposure and his current medical conditions. Despite that denial of benefits Boulay says he's not about to quit. … The USMC, VA, and Agency for Toxic Substances and Disease Registry now concede that underground fuel spills, leaking dry cleaning solvents and other cancer causing chemicals that contaminated the base drinking wells poisoned thousands of Marines, their dependents and civilian workers for decades. The VA established a link between the contaminated water and 15 "qualifying conditions" ranging from various cancers to miscarriage and neurological disorders that enable Marine veterans who spent 30 days or more at the base between 1953-87 to apply for benefits. Eight of those conditions are now considered "presumptive" meaning that former Marines suffering from these conditions will be automatically covered under proposed VA rules much like Agent Orange applies to Vietnam Veterans. But so far, former Marine reservists like Boulay have nowhere to turn, no matter what ails them. "I can't get any relief or any recognition of being an active duty Marine they don't even consider me a veteran even though I am honorably discharged from the Marine Corps," Boulay said. "I don't count. That's what it boils down to."
'Honor Bells' to recognize fallen veterans in national cemeteries (WCPO)
A new program of "Honor Bells" will pay tribute to veterans who have died. The bells are being cast in Cincinnati, and the process to create the first one is underway. The first bell will go to Fort Logan National Cemetery in Denver, Colorado. Louis Olivera, the executive director and founder of the Honor Bell Foundation, said it will take three days to make the bell. "We will take it to Fort Logan Cemetery in Denver, and we will toll it each time a veteran is laid to rest," Olivera said. Several families are donating memorabilia from deceased veterans for the making of the bell, the first of its kind that's forged specifically for honoring for veterans. One Denver woman, Nancy Abbott, flew to Cincinnati to put her husband's Coast Guard belt buckle and his dog tag into the cast of the bell. "Just to have another piece of him out there, eventually, in this bell is just an awesome idea of Louie's, and it's just great that it's actually coming to be," Abbott said. The foundation hopes the next bell will stay in Ohio to honor local veterans. Their overall goal is to have 133 bells, one for each national cemetery.
Employment prospects improving for North Carolina veterans (Public Radio East)
Veterans are going to work in greater numbers throughout North Carolina. Between 2014 and 2015, the unemployment rate among veterans dropped two, full, percentage points to 3.2 percent – lower than the national average. "It's a great feeling to know that these companies are doing their part to hire our vets." Sgt. Villegas works with the Guard's Employment and Education Center's office in Winterville. He's been there since its inception in 2014 and serves as a conduit between employers and soon-to-be civilians. "At first we started just helping National Guard members, and their spouses and children. But we decided, in collaboration with NC Works and the Governor, pretty much, we're helping veterans across the board." In 2014, North Carolina's veteran unemployment rate was at 5.2 percent – but still just under the national average. It put North Carolina in the bottom half among fellow states. Villegas, a former Marine, came back from his sole tour of Afghanistan in 2013 and remembers how difficult it was for some of his comrades to adjust to civilian life – especially infantrymen. "The guys coming off of active duty – Army, Marines, infantry guys – it's harder to market them because that's all they've done is infantry for the past 4-8 years. So, it's harder for me to bullitize that on a resume, making it employer friendly because that's all they've done." Sgt. Villegas said he gets uneasy looks when he reaches out to employers in Pitt County and surrounding counties, asking them if they have room enough for veterans in their ranks. "It's disappointing because these employers, they say they're so veteran friendly – I want to hire vets. But, yet – they need to put their actions to work. Hire my vets. My guys, they struggle, but yet they are excellent workers." 2 years later, things are looking up for North Carolina veterans. Not only did the unemployment rate drop, but the number of veterans not engaged in the labor force dropped by about 7,000. According to federal statistics, jobs in manufacturing, professional and business service, and retail trade account for the lion's share – 32.1 percent – of veteran employees. "If they don't have a degree, it's not a problem for me to get them a security job. I have great security companies that I work with, so I can get them quickly in a security position. Maintenance workers – there's a lot of maintenance here in Eastern North Carolina, as far as manufacturing, so I try to market them that way. I try to market them that way but those are pretty much the biggest ones I place my infantry guys at." Sgt. Villegas says the bond shared by all combat veterans is unique and uses a terms more personal than "colleague" when describing his fellow veterans. In a way, Sgt. Villegas believes he's in a family business. … Sgt. Villegas says the Guard is just one of many organizations participating in North Carolina for Military Employment (or NC4ME), a partnership between federal, state, and private sector agencies and firms. According to statistics from NC4ME, the partnership's efforts have led to 583 job offers for veterans and nearly 1,000 interviews between March 2015 and the end of the year. NC4ME's most vocal advocate is Gov. Pat McCrory, and these days, it's one of the few programs backed by his office receiving bipartisan support. Rob Schofield is policy director for the left-leaning think tank NC Policy Watch – an organization often critical of McCrory and his administration. "It's great! It's the kind of thing we need. We need more of that, we need public-private partnerships. We need state government to prime the pump, to help people find work despite the fact that we have this national economic recovery, it's clearly leaving a lot of people behind." Unemployment is an especially difficult problem in military-dependent areas of Eastern North Carolina. The North Carolina Department of Commerce reports 8 counties on or east of I-95 that have military bases – including Onslow, Craven, and Wayne – have unemployment rates over the state average. Mr. Schofield hopes NC4ME is the first of many such initiatives. … It's one thing to "Thank a Vet," but it seems veterans desire, and deserve, something more. Like employment and the dignity that comes with it.
Trial begins over firing of former county veterans affairs director (Citizens Voice)
It started with a $70 receipt. After former director of Luzerne County Veterans Affairs Richard Wren forwarded that receipt with his signature, county commissioners fired him, saying that he created the document on behalf of a local veterans organization and was grounds for termination. Wren said the firing was politically motivated and filed a lawsuit. Seven years after his termination, he was in federal court in Scranton before U.S. District Judge Malachy Mannion to argue his case. When he was the county's veterans affairs director, Wren submitted an altered receipt to give a veterans group a $70 reimbursement in county funds for a Memorial Day meal. Veterans groups are allowed to get a $75 reimbursement of food purchases for decorating gravestones with flags on Memorial Day but a veteran lost a receipt from Perkins Restaurant. Wren said Monday that when he took the director position, there were no procedures or policies about the practice. Tasked with making sure the county fulfilled its mandate to decorate veterans' graves, faced with numerous other tasks in a short-staffed office and instructed to "make veterans happy," he looked for a quick solution to the problem, he said. Former county commissioners Maryanne Petrilla and Stephen A. Urban seized upon the mistake as an excuse to fire him because he supported former county former Commissioner Greg Skrepenak, said Wren's attorney, Kim Borland. Instead of the first step in a progressive series of discipline, he was dismissed. Wren had supported Skrepenak, who ran on the Democratic ticket with Petrilla for the 2007 election. After the commissioners took office, Skrepenak and Petrilla had a falling-out, Wren said. He supported Skrepenak, and whoever happened to be running with him, in that election by distributing voting cards to other supporters at polling places, he said. "This is not about a receipt," Borland said. Borland said that before Wren's firing, other county employees misused credit and debit cards without being fired, according to depositions. However, said Attorney Robin Snyder, Petrilla was not a commissioner then, so she couldn't vote to fire those people. Urban, who was a commissioner, did vote to fire them, she said. The amount of money in the receipt didn't matter, Snyder said. Wren was a department head who falsified a receipt. "Whatever he thought, he had a job to do. He deliberately falsified a document," she said. Neither Urban nor Petrilla ever told Wren they wanted him fired, Wren testified. He said Urban said he was one of "Skrepenak's boys" and the two former commissioners tried to fire his political allies from county positions. Wren was the only person who testified Monday. He was on the stand for about four hours answering questions from both attorneys. The trial was originally scheduled to begin in February but was delayed after former county controller Walter L. Griffith Jr. sent an email to Wren's attorneys with new information days before the trial.
Injured veteran lobbies for VA to pay for IVF (CBS Denver)
A paralyzed veteran and his fiancé will be in Washington, D.C. this week fighting to have a family. They need an expensive fertility treatment in order to have children, but Veterans Administration health benefits don't cover the procedure. The Colorado couple will be lobbying lawmakers for change. "I want a family, we want a family more than anything," Tyler Wilson told CBS4 Health Specialist Kathy Walsh. His marriage to Crystal Black is set for July 1, but the two are already in the process of in vitro fertilization (IVF). It is the only way the couple can conceive. Army Cpl. Tyler Wilson explained that on May 3, 2005, "It was raining bullets." He was on a rescue mission in Afghanistan. He was hit by four bullets. One pierced his spine. "It was like a light switch went out and I couldn't feel anything from the waist down," Wilson said. He came home to Colorado to cope with the bullet still in his body. In 2013, he met Black, a therapist, who taught him adaptive sports. They fell in love and long for children. "Tyler and I don't have $40,000 that we can use at this," said Black. She says that's their cost for one try at IVF. Wilson's VA health benefits don't cover it. "The bullet he sustained in Afghanistan is the only reason we have to go through IVF," said Black. The two have grants and a GoFundMe page. Their fertility doctors give injured veterans a 50 percent discount, but they still need $14,000. "I find it reprehensible," said Dr. Eric Surrey, Medical Director at the Colorado Center for Reproductive Medicine. "These are individuals who have given their bodies and been injured in the service of their country." Wilson and Black will plead with lawmakers in Washington to pass legislation to cover IVF for vets like Wilson. "We want to be able to have the family that we deserve, that Tyler deserves," said Black. Colorado U.S. Rep. Mike Coffman issued this statement: "We owe our veterans not only our thanks, we owe them the care they have earned. I'm honored to cosponsor legislation that will provide IVF coverage to our veterans injured in the line of duty."
Veterans' Student Loan Relief Fund helps vets misled into using their GI Bill benefits (Star Tribune)
Four veterans of the Iraq and Afghanistan wars recently were awarded $5,000 grants to help pay down student loan debt they racked up while attending for-profit colleges. The grants came from the Veterans' Student Loan Relief Fund, a four-year-old organization that has helped more than 40 veterans it says have been misled into draining their GI Bill benefits and taking out onerous student loans. It was created by Jerome Kohlberg, a World War II veteran and early champion of the Post-9/11 GI Bill. The relief fund accepts applications for grants of up to $5,000 for qualified active-duty military, veterans and family members who believe for-profit education companies have deceived them. … The for-profit college industry has come under considerable fire in the last few years, particularly for how it has marketed itself as an attractive outlet for GI Bill benefits. A 2014 report from the U.S. Senate's Health, Education, Labor, and Pensions Committee, "Is the New G.I. Bill Working?" says bluntly: "The fact that so many veterans are continuing to enroll in high-cost, for-profit colleges with questionable outcomes raises questions regarding whether aggressive deceptive and misleading marketing efforts are continuing." Although overall student enrollment fell at each of the eight top for-profit GI Bill schools, enrollment of veterans dramatically increased during the same period. To date, 37 state attorneys general have launched investigations. Scores of for-profit colleges are facing lawsuits for unscrupulous business practices, including allegedly inadequate disclosures about accreditation. Testimony has wrapped up in a Hennepin County District Court civil trial in which Minnesota Attorney General Lori Swanson is suing Globe University and the Minnesota School of Business, saying the two schools systematically misled students to believe that their degree programs would qualify them for careers in law enforcement. The lawsuit also alleges that school officials made false statements about whether credits earned at the schools would transfer to other institutions, and that they misrepresented how well graduates did in the job market. Several veterans have testified during the trial. "Some for-profit schools are defrauding veterans, using misleading and aggressive marketing and recruiting tactics, while providing an inadequate education. The Veterans' Student Loan Relief Fund is helping veterans and their families get back on their feet financially," according to a statement from Matthew Boulay, a veteran and executive director of the fund. In 2014, several federal agencies launched an online complaint system where veterans, service members, and their families can report problems with colleges and universities receiving federal education aid.