May 9 Veterans News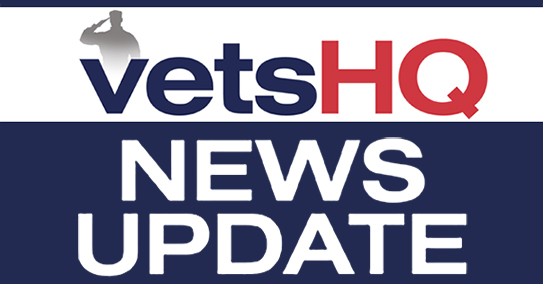 Trump faces mounting attacks on veterans issues (MilitaryTimes)
Republican presidential front-runner Donald Trump took heavy criticism over his treatment of veterans this weekend from Democrats and his own party. In a Sunday interview on CNN, Senate Armed Services Committee Chairman John McCain, R-Ariz., expressed serious concerns about Trump as the next commander in chief, particularly in light of comments he made last fall mocking McCain for being captured during the Vietnam War. "What he said about me, that's fine," McCain said. "I don't require any repair of that. But when he said 'I don't like people who were captured,' then there's a great body of American heroes that would like to see him retract that statement." McCain's comments come amid a flurry of high-profile party leaders who say they won't endorse the presumptive Republican nominee for president. Last week, Air Force Reserve veteran Sen. Lindsey Graham, R-S.C., said he would not back his one-time campaign trail rival and even would skip the Republican convention this summer. Trump has repeatedly denied that his comments were a slight to prisoners of war, and maintained that veterans know he has the utmost respect for those who served in the military. McCain disagreed. "I think it's important for Donald Trump to express his appreciation for veterans, not John McCain, but veterans who were incarcerated as prisoners of war," he said. Members of Democratic presidential front-runner Hillary Clinton's campaign seized on those comments, releasing a letter from 50 prominent veterans calling on Trump to "stop using vets as political props, donate the rest of the money he raised and build a real understanding of the needs and concerns of the men and women who have served America." The donation mention calls back to Trump's veterans-themed fundraiser in February, organized as a protest of a Fox News debate. Trump announced the event had raised $6 million for veterans charities, but campaign officials have refused repeated requests to account for all of the money. The letter calls Trump's campaign missteps part of a larger pattern of disrespect for troops and veterans, and blasted the business mogul for "putting our future veterans at risk with a risky and incoherent foreign policy." The list of veterans supporting Clinton includes former Georgia Sen. Max Cleland, current Arizona Rep. Ruben Gallego and Massachusetts Rep. Seth Moulton, and a host of activists who served in the Iraq and Afghanistan wars. Trump's campaign did not directly respond to either attack, but the candidate did appear on CNN again Monday morning to defend his policies toward veterans. "I don't want to be hurting our vets," he said. "We treat illegal immigrants better than we treat our vets. So I'm going to do nothing to hurt our vets. I'm going to only help our vets." He also accused Clinton of thinking that veterans "are getting too much," but said he did not support current efforts by veterans groups to keep GI Bill benefit funding from being moved into other veterans programs. Instead, he promised "to bring jobs back to our country" and shifted questions to how free trade deals have hurt the American economy. Democratic National Committee spokesman Eric Walker called Trump a serial liar on veterans issues, "so it comes as no surprise that he opposes the GI Bill, which has helped millions of veterans obtain jobs, housing, education and economic security."
Commentary: We can't let burn pits become the new Agent Orange (Fox News)
Sens. Amy Klobuchar and Thom Tillis: A prosthetic leg. A scarred face. A burned hand. When we think of the wounds our soldiers endure, we think of injuries we can see. But sometimes these wounds go unseen and, too often uncared for. During the Vietnam War, the U.S. sprayed 80 million liters of Agent Orange, contaminating water and exposing more than two million members of the military. After being exposed to this toxin, Vietnam vets came home with nerve, skin, digestive and respiratory disorders. By the thousands, veterans turned to hospitals for help. But it took the government years to recognize that there was a link between Agent Orange and the devastating health effects on our soldiers. So, veterans had to wait to get the care they desperately needed and clearly earned. Today we have a new Agent Orange: Burn pits. At military sites across Iraq and Afghanistan, burn pits are used for waste disposal. Old batteries, aerosol cans, tires, dead animals, and even human waste are tossed into the pit and set ablaze, sometimes aided by serious fire accelerants like jet fuel. Burn pits represent a shortcut to waste disposal in the Middle East, where lacking infrastructure means there are few alternatives for trash disposal. The volumes and types of materials vary by site, but the Department of Defense has estimated that between 65,000 and 85,000 pounds of solid waste are burned each day at large bases. One Joint Base burned up to 147 tons of waste per day as recently as the summer of 2008. The open-air pits would frequently burn 24 hours a day. Soldiers are, and have been, been exposed to them in a big way. And while they are now being replaced with incinerators and landfills, that exposure has begun raising serious health concerns. Melissa Gillett was a member of the 148th Fighter Wing based in Duluth, Minnesota. Melissa got into the National Guard with the intention on staying in for 20 years. That changed after her deployment to Afghanistan and exposure to burn pits. Melissa has experienced a host of negative health effects like sinus and respiratory issues. She has been diagnosed with asthma and sinusitis. Because of her breathing issues, Melissa was unable to pass her fitness test and can no longer serves in the National Guard. Stories like Melissa's are all too common. During sustained operations overseas, many North Carolina-based service members were directly exposed to burn pits for extended periods of time.  Especially in the early stages of engagements in Iraq and Afghanistan, forward operating bases relied heavily on burn pits, inundating Marines from Camp Lejeune and soldiers from Fort Bragg with smoke, debris, and lingering particle dust that carried along a toxic mix from the burn pits. When a veteran's wounds aren't visible, providing the proof necessary for a claim with the VA can be burdensome. But it shouldn't be – we've learned that much from experience. Cancer, reproductive effects, cardiovascular toxicity, insomnia, and respiratory diseases are just some of the health problems being named by the nearly 65,000 Iraq and Afghanistan veterans who have begun the process of filing reports with the VA's voluntary registry. Of veterans who completed the questionnaire in its entirety, 30 percent stated that they have been diagnosed with respiratory diseases. Our bipartisan bill, the Help Veterans Exposed to Burn Pits Act, would create a center of excellence at the VA to better understand and begin to address the health needs of veterans who have fallen ill after exposure to burn pits. The bill has broad support from health care organizations and nonprofits serving veterans, including the Iraq and Afghanistan Veterans of America and the American Lung Association. This critical legislation will move us in the right direction by dedicating staff and resources to exploring prevention, diagnosis, mitigation, treatment, and rehabilitation of health conditions stemming from exposure to burn pits. There was no waiting line for our men and women in uniform when they raised their right hands and volunteered to serve. There shouldn't be a waiting line when they return home and need our help getting the care they've earned. We must do right by our veterans. We can't let burn pits become this generation's Agent Orange.
John McCain: the VA reform plan pending in Congress is 'very bad' (MilitaryTimes)
Sen. John McCain on Friday panned the massive veterans omnibus legislation pending in the Senate as a "very bad" plan, casting doubt on the future of the already controversial reform measure. During a radio interview on Arizona's KFYI-AM, the longtime Arizona senator said he is "deeply concerned" about the plan, particularly its provisions dealing with firing problem employees at the Department of Veterans Affairs and expanding options for veterans seeking health care outside the VA system. "There's not the accountability there," he said. "I'm very concerned. Hopefully we'll take up some legislation before we go out, but I'm very worried, to tell you the truth." Last month, Senate Veterans' Affairs Committee Chairman Johnny Isakson, R-Ga., and a bipartisan group of lawmakers unveiled the Veterans First Act as a massive reform measure with an expansion of VA caregiver programs, new accountability rules for VA employees and a host of smaller initiatives designed to make the department more customer-focused. Isakson said he was confident the legislation would gain the support of both the Senate and the White House, and billed the moves as a chance to create "a new VA in America." But House lawmakers have already begun questioning the accountability provisions, which don't go as far as those passed by that chamber earlier this year. VA leaders had asked for the reclassification of department senior executives to allow for faster hiring and firing of those positions, plus more flexibility on pay and work hours. The Senate plan includes that but also goes further, giving broader power to senior leaders who want to dismiss federal workers in the department. Union leaders and the White House have objected to similar plans in the past. But House Veterans' Affairs Committee staff said the Senate plan does not go far enough. For example, under the Senate plan, disciplinary decisions which today can take more than 400 days to complete would be reduced to 110. The House plan trims that even further, to 52 days for appeals and rulings. In addition, the House plan does not require any advance notice for disciplinary action and would significant limit appeals. McCain has introduced his own legislation dealing with VA reform, but that plan does not include any new accountability provisions. It does have an extension of the VA Choice Card program, mandated by Congress in 2014 as a way to simplify veterans' attempts to get medical care outside the department. Isakson's omnibus only includes minor updates to that program. He said in a press conference last month that McCain's proposal was not at odds with the other Senate bill, and he looked forward to working with the Senate Armed Services Committee chairman on the issues. VA officials have already expressed concern that their top priorities — appeals reform and consolidation of outside care programs — are not covered in the omnibus. And veterans groups have expressed concern about the costs of the proposal, which Isakson said will be covered by offsets in the measure but will remain unclear until scoring information is released in coming days. Supporters of the bill had hoped the legislation could be finalized by Memorial Day. Last month, House Veterans' Affairs Committee Chairman Jeff Miller, R-Fla., declined to offer an specific opinion on the legislation but called it a "positive development" towards passing needed reform measures.
New VA watchdog pledges more transparency (USA Today)
The new inspector general at the Department of Veterans Affairs is hoping to quickly repair the office's image after nearly two years of criticism for cursory investigations and secrecy. Michael Missal, who began work last Monday, said he plans to reach out to veterans' groups, Congress and others to let them know his door is open and he plans to be more transparent. "I feel very strongly that the public has a right to know the work of the VA IG's office," Missal told USA TODAY in an exclusive interview, his first since taking the job. The inspector general is an independent authority responsible under federal law for rooting out fraud and mismanagement at the VA and keeping Congress — and therefore, the public — "fully and currently" informed. But USA TODAY investigations found that his predecessors failed to release the findings of 140 probes of VA health care and sat on the results of 77 wait-time investigations for months. In one case, an investigation found doctors at a VA Medical Center in Tomah, Wis., prescribing dangerous amounts of opiates. The IG briefed VA officials on the findings but didn't release a public report, trusting they would fix the issue. Five months later, a 35-year old Marine Corps veteran, Jason Simcakoski, died from mixed drug toxicity as a patient there after doctors added another opiate to the 14 drugs he already was prescribed. Missal said he plans to look into that case and why the report wasn't released. "That's one of the matters I'm going to get more deeply involved in," he said. At the request of Congress, Missal is also launching investigations of VA manager transfers and congressional testimony given by Skye McDougall, a regional VA official. She testified last spring that veterans in Southern California were waiting an average of four days for appointments, but CNN later reported that internal documents showed the average wait there was much longer. Lawmakers accused her of lying and complained when the VA initially planned to transfer her to oversee the Phoenix VA and other facilities in the Southwest and ultimately put her in charge of a regional office overseeing VA hospitals and clinics in Louisiana, Arkansas, and Mississippi. "We're going to look at it in a broad way to see if there's any issue with respect to how they do it, if there's any impropriety with respect to people moving around," Missal said. He is the first permanent inspector general at the VA since the last one retired in December 2013. Deputies have been running the office in the meantime and have come under withering criticism. … The inspector general's office, which employs roughly 650 people in Washington and at VA locations around the country, has struggled to keep up with an increasing number of complaints to investigate as the number of veterans enrolled for VA benefits and care has skyrocketed. The number of complaints went from 16,700 in 2001 to 38,100 last year, according to congressional reports, but the staff has not grown enough to meet the expanded workload. The inspector general now is only able to conduct comprehensive investigations of one of the roughly 50 complaints about poor veteran health care that it gets each week, according to congressional testimony. If Congress provides more money, Missal said, he is ready to hire more people. In the meantime, he wants to devote his resources to the most pressing complaints.
Veterans pledge to seek help before suicide (The Washington Post)
A couple of years after he left the U.S. Marine Corps, Lyndon Villone kept trying to reach a close friend who had served with him in Iraq. When he didn't hear back, Villone thought maybe it was best to give him some space. His friend shot himself in the head. Within a year, Villone had lost two more Marine Corps brothers to suicide. And he was beginning to think about it himself. This weekend, a coalition of nonprofits led a "Spartan Weekend" for hundreds of sick and injured veterans centered on a promise: They would not take their own life without reaching out to someone for help. And they would take that oath with their hands on a sword hammer-forged of steel salvaged from the remains of the World Trade Center. By one estimate, an average of 22 veterans take their own lives each day. Some people debate that number from the Department of Veterans Affairs, said Steve Danyluk, who worked with wounded service members after returning from a tour in Iraq with the Marines, "but I think anybody that served in a combat unit can run through a list of people that they know that committed suicide." And everyone says the same thing when they hear about a suicide, said Danny Prince, a retired New York City firefighter who often visited Walter Reed National Military Medical Center after the Sept. 11, 2001, terrorist attacks to thank service members: "'I can't believe it — I would've done something.' " That is why Danyluk helped organize the event for the Spartan Alliance and Disabled American Veterans. "You don't have to be suicidal to take the pledge," he said. "It's finding a mission: Help your buddy. It's reconnecting, reestablishing those relationships that seem to vanish once you leave the military." People get isolated, he said, and that's especially true for those who go home after serving rather than to a military base with others who have been through the same thing. "It's about the brotherhood," said Boone Cutler, who wrote the pledge after a buddy who served in Iraq with him called to tell him about a friend's suicide, and they both admitted they had thought about it, too. "It was a monster," Cutler said. "It was on my mind every day." On the spot, he asked for a promise. "Don't punk out: Just call me first." The 9/11 attacks motivated a lot of people to join the military, Danyluk said, so the symbolism of the sword is important. "It's about transformation — taking this twisted steel that was part of our nation's greatest tragedy and turning it into something beautiful: a weapon of healing rather than a weapon of destruction." The steel had been used to make memorials such as crosses and Stars of David, Prince said, but at his firehouse in Brooklyn they saved the scraps, even the filings when it was drilled. "It's so sacred," he said. "We didn't want anything to fall on the ground or get swept away." They took 25 pounds of it to a master blacksmith in Texas. He added Latin inscriptions such as courage, fortitude, and strength, and the number of those who died that day. After it was finished last month, the sword was loaded onto the airline cart used to carry people killed in combat with an honor guard alongside, Danyluk said. On Sunday, Col. Matt Pawlikowski, a chaplain from the U.S. Military Academy at West Point, led a Mothers' Day service at the American Veterans Disabled for Life Memorial near the Mall honoring women whose children are serving or have died. The ceremony closed with the pledge. One mother brought her seven children and their spouses from Ohio. A wife came from Tennessee with her husband, who was badly wounded in Iraq and has, like many, fought addiction in the years since. Margie Miller came from New York, eight months and seven days after her son, a 22-year-old Marine, fatally shot himself. She talked about how they spoke on the phone most days and how she had just heard all about his plans, seemingly happy as ever, to go boating with friends. Two days later her husband told her, "There are three Marines in the living room." Villone had come to take the pledge, too, leading his service dog, Ice, named for a friend who died. They all gathered around the sword as the wind whipped at the flag and the water of the memorial. Some people strode forward; some rolled up in wheelchairs. There were broad military shoulders and prosthetic limbs, white hair and afros and tattoos and silk scarves, people from all across the country who hadn't known one another before this weekend. They drew in close, reaching out to the sword, or to someone's shoulder who was touching the steel. Miller read the pledge, and they echoed it: "I will not take my own life by my own hand until I talk to my battle buddy first. My mission is to find a mission to help my warfighter family." Many struggled for words after the pledge. Some described the sense of a spark, some kind of energy traveling from hand to hand. Some felt at peace. "Just — amazing," Miller said. "The feeling is deep — just so deep that there are no words. It's like trying to explain love, the feeling of love." Villone thought about his own battle buddy back in Texas — a friend who had reached out to him during some of his darkest times — and resolved not to shut him out again, remembering the worry he had felt about the friends he himself had lost to suicide, when they didn't respond. Afterward, a few wiped away tears. Many grabbed someone nearby into a bear hug. They traded phone numbers. A man shook Villone's hand. "Remember, we're all connected," Villone told him. "If you have any negativity, know we're here." And he called out to some veterans he had just met, "See you soon!"
Post-9/11 vet unemployment sets yet another record in April (MilitaryTimes)
The unemployment rate for the youngest generation of veterans hit another new record low in April, dropping to 4.1 percent, government data show. That figure edges out the previous all-time low for post-9/11 veterans of 4.2 percent, charted in November, and represents a big drop from the previous month's rate, according to the Bureau of Labor Statistics. The nation as a whole tacked on 160,000 jobs in April, meanwhile, with the unemployment rate unchanged from March's 5 percent. While that seasonally adjusted rate is the most widely reported and relied on for the country, it is calculated differently from the veteran unemployment rate, which is not seasonally adjusted. A better comparison is the nonveteran unemployment rate, which is similarly not seasonally adjusted. That rate was 4.5 percent in April, higher than the post-9/11 vet unemployment rate. That is a relative rarity, but it is far from the most noteworthy aspect of the unemployment picture for the newest generation of veterans. The group has seen an unprecedented run of employment success over the last 12 months. April 2016 marks the seventh time since May 2015 that the monthly unemployment rate was either the lowest or the second-lowest recorded at the time it came out. The 4.1 percent April rate for post-9/11 veterans is a significant drop from the March rate of 6.3 percent, as well as from the April 2015 rate of 6.9 percent. Such fluctuations are typical for the measure, owing to its smaller sample size. The larger trend is clearly positive, however. For veterans of all generations, unemployment was 3.9 percent in April, down from 4.5 percent the previous month and 4.7 percent in April 2015.
Commentary: One judge's act shows power of 'veterans' courts' (CNN)
Jessica Jackson Sloan, Human Rights Attorney: By now, you've probably seen or heard the viral story about the judge in North Carolina who spent a night in jail with his fellow veteran. Last month, that same court — which handles criminal cases involving veterans — held its first graduation. This "veterans' court" offers people returning from military service who have found themselves in trouble a more humane court experience focused on rehabilitation, and it has captured the imagination of the country. It's a welcome reprieve from the onslaught of examples we see every day of our broken criminal justice system, a bright spot in the midst of great darkness showing us that there is another way to treat people who make mistakes. A judge spending the night in jail with a veteran so he wouldn't be alone? This level of compassion for a fellow human being in need is so extraordinary in our justice system that it may be viewed as an anomaly. But it doesn't have to be. The court made famous by Judge Lou Olivera is not a traditional court, it's a veterans treatment court. And the bond between this judge and the men and women his court serves can be seen in action every single day in each of the more than 264 veterans treatment courts, and nearly 2,966 treatment courts, across the country. While some of our service men and women return home strengthened by their time in the military, veterans involved in the justice system are often struggling with underlying issues stemming from their service — PTSD, military sexual trauma, brain injuries and substance dependence, to name just a few. Veterans treatment courts recognize that traditional, punitive sentencing doesn't address these root problems. Instead, in these courts, judges work with a team of professionals to ensure veterans are clinically assessed, connected with the evidence-based treatment and services they've earned through the VA, and paired with a volunteer veteran mentor who can guide them through the rigorous demands of the program. All of this support is focused on a single goal of putting each veteran on the road to recovery: getting sober, participating in treatment and counseling, finding employment or going back to school and repairing relationships with their family and community. This approach works, and not just for veterans. Veterans treatment courts are modeled after drug courts, the single most successful alternative to incarceration in our nation's history for leading people struggling with serious addiction out of the justice system and into healthy lives of long-term recovery. Treatment courts are principled about showing compassion, dignity and respect for the absolute value of every person. They're transforming our system from the inside out by helping to prevent people from carrying felony and misdemeanor criminal records; reducing drug use and recidivism; and improving education, employment, housing, and family stability. And they're changing how Americans think about what it means to serve justice. The fact is that these programs — drug court, veterans' court, and youth court — are working. Using the court system to focus on rehabilitation instead of just retribution results in people doing better things with their lives. It allows us to avoid the extreme brain drain that far too many neighborhoods are suffering through — with countless people's talents for work and family wasted behind bars. … Dealing with the root of the problem as opposed to simply punishing behavior has drastically reduces the risk of recidivism. These means fewer people will commit crimes once they have been through the treatment court. There are approximately 2.2 million Americans behind bars. Nearly 200,000 were veterans in 2011-2012, according to a study released late last year by the U.S. Bureau of Justice Statistics, and many would benefit from a treatment court, but do not have access to one. We must expand these innovative, life-saving programs so they're in reach of everyone in need. The fact is that hurt people hurt people — and we can't break that cycle without allowing people to heal. It says something that this story about a small-town judge struck such a chord — not just in the United States, but around the world. We're desperate for a system that values compassion above punishment, and promotes health, not handcuffs.The time has come to expand treatment courts, and to make retribution a last resort for use only if rehabilitation fails.
Veteran's suicide prompts South Jersey VA changes (Press of Atlantic City)
South Jersey's veterans clinics will no longer be overseen by the Wilmington Veterans Affairs Medical Center, as part of reforms designed to address long waiting times and staffing issues at area facilities. All South Jersey community-based outpatient clinics will now be overseen by the Department of Veterans Affairs under the direct supervision of the Veterans Integrated Service Network 4. There are three VA clinics in South Jersey: Cape May, Northfield and Vineland. U.S. Rep. Frank LoBiondo, U.S. Sen. Robert Menendez and representatives of U.S. Sen. Cory Booker, along with Janet Murphy, Veterans Affairs deputy undersecretary for health for operations and management, announced the reforms Friday morning at the Stillwater Building on South Shore Road. "The medical care South Jersey veterans have been receiving from local VA facilities is inconsistent and deteriorating in quality," LoBiondo said. "While medical and support staff on the ground at South Jersey's CBOCs do an outstanding job to care for our veterans, it is clear they do not have the resources, manpower or support from their leadership needed to consistently provide the highest-quality care." The announcement comes nearly two months after Egg Harbor Township Navy veteran Charles R. Ingram III, 51, died at Temple Health's burn unit in Philadelphia hours after dousing himself with gasoline and setting himself on fire outside the Northfield Veterans Clinic on March 19. The clinic at 1901 New Road was closed at the time, as it always is on weekends. No note of explanation for his actions was left at the scene of the fire or at Ingram's home. To address staffing issues at the clinics, four additional behavior health staff members and six additional medical staff members will be hired. The plan also calls for the creation of an on-site clinic manager position at the Northfield Clinic. The increase in behavioral health staff members will help address the growing need for them at the Northfield Clinic. It has a higher percentage of behavioral health patients than the national norm, according to the VA. At the clinic, 954 of its 2,244 patients utilize behavioral therapy, which is 42.5 percent of the clients there, officials said. The national average is 20 percent to 25 percent, officials said. Murphy said Veterans Affairs will work quickly to fill the new positions. In addition, Veterans Affairs will survey veterans for their preferences for extending hours at the facilities, Murphy said. … The lack of staffing at the Northfield Clinic has become an issue over the last couple years, Menendez said. "Within a year after the clinic opened its doors, my staff began calling the VA and demanding answers to troubling reports of staffing shortages and reduced hours of operation that made it nearly impossible for some veterans to receive care," Menendez said. Advocates for veterans have said Ingram was a patient at the Northfield Clinic. He served in the Navy from 1985 to 1992, according to his obituary. "Sadly, it took the recent tragedy on the clinic's very own doorstep for the VA to act," Menendez said.
Veteran Navy corpsman's new mission: fighting combat stress (Stars and Stripes)
The U.S. Navy's most decorated physician assistant — a warrior medic who's helped hundreds of military personnel in his 25-year military career — now has a new mission to ease the pain of returning servicemen and women suffering from combat stress. Mark Donald, an author and businessman who himself suffers from post-traumatic stress disorder, says communities such as Wenatchee should welcome returning military "with gratitude for their service coupled with caring and understanding for their physical and emotional health." A former Marine and Navy SEAL who retired from active duty in 2010, Donald serves this year as Grand Marshal of the 97th Washington State Apple Blossom Festival's Stemilt Growers Grand Parade. He delivered the keynote address Wednesday at the festival's All-Service Club Luncheon, which drew an overflow crowd of nearly 500 service club members and civic and business leaders. Donald's wife, Lt. Cmdr. Korinna Donald, also spoke at the gathering. She's a department head for the medical arm of a Navy Special Warfare Logistics Support Unit. Mark Donald is the author of "Battle Ready: Memoir of a SEAL Warrior Medic," an autobiographical account of a medic "who advances into combat with life-saving equipment in one hand and life-taking weapons in the other," according to a promotional blurb for the book. Donald's book is currently being developed into a TV show by movie producer and director Joe Carnahan ("The A-Team," "Smokin' Aces," "The Grey"). Mark Donald was introduced by Sandy Wheeler, Wenatchee businessman and former Navy serviceman with links to the special warfare group SEAL Team Six. Wheeler has known the Donalds for just over a year and has helped Mark Donald with his latest, not-yet-published book. Wheeler asked the crowd to welcome Mark Donald with the traditional Navy SEAL acknowledgement, a loud and rousing: "Hooyah!" They did. "I've been in the Marines and I've been in the Navy," said Donald, warming up the All-Service Club Lunch crowd. "So, yes, I admit I'm a cross-dresser." Donald's military honors include the Navy Cross, Silver Star, Bronze Star, Purple Heart, the Special Warfare (SEAL) breast insignia, the Honduran Medal of Merit and other service awards. "But not one of those awards is mine, not a single one," he told the gathering. "They all came from teamwork, from training closely with a group of men until you know their intentions and reactions. The award goes to all of them, as a unit, as a team." In a later interview, Donald said combat stress among military personnel is a growing problem among returning military personnel. In his own case, Donald experienced PTSD following combat injuries in Iraq and Afghanistan. He has suffered from irritability and high anxiety, severe lack of sleep, constantly churning thoughts and seeing potential threats at every turn. "Coming home (from war) meant stepping into a busy culture that presented sensory overload at every turn," said Donald. "In many ways, the triggers for stress were more numerous here than in combat. The questions I faced constantly were how to adjust, how to get along." The answer, said Donald, was to avoid the pressures of a do-it-now culture and re-enter American society slowly, following his own personal timetable. Donald also had help from his female black lab service dog Hope, who he said offered "unconditional love and immediate forgiveness" no matter how anxious he got. Hope helped limit surprise stimuli, gently keeping people at bay and helping Donald relax in crowds. "That's my advice to any community hoping to help returning service people," said Donald. "Get them involved in activities without adding the pressures of conforming, of socializing, of adapting and healing overnight." He said, "The best way to help someone with combat stress is to remain relaxed and easy-going — patient, caring, understanding. That's when healing can really take place."