June 1 Veterans News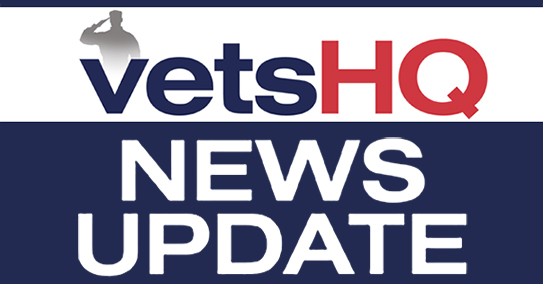 VA official takes blame for Tomah problems, says opioid prescriptions down (La Crosse Tribune)
A top Veterans Affairs official testified before a congressional hearing Tuesday that the agency was to blame for problems linked to the deaths of at least two patients at the Tomah VA Medical Center. Sloan Gibson, deputy secretary of Veterans Affairs, said "clear and inexcusable lack of leadership" allowed the deaths to occur and outlined steps taken to reform the facility and reduce the reliance on opioid painkillers. "I own those problems, those failures," Gibson said. "We had ample opportunity over a number of years to fix this … and we failed to get it done." His statements came after the conclusion of a Senate investigation that blamed "systemic" failures by the Veterans Administration and governmental watchdog agencies for allowing the deaths of at least two veterans. The 359-page report by the Senate Committee on Homeland Security and Governmental Affairs that said failures "across the executive branch" allowed problems of over-medication and abuse of authority to fester in the facility for at least nine years despite attempts of patients and employees to contact law enforcement and the VA's Inspector General. The VA has been under fire since January 2015, when a report by the nonprofit Center for Investigative Reporting detailed high levels of opioid prescription at the Tomah VA and a pervasive culture of intimidation and retaliation against employees who spoke out. Two top officials from Tomah — Director Mario DeSanctis and medical Chief of Staff Dr. David Houlihan — were removed in the wake of that report, as were at least two other care providers. In 2014, the VA's Office of Inspector General concluded a three-year investigation that identified "troubling" levels of opioid prescriptions but found no criminal wrongdoing. The OIG did not release the report until its existence was revealed by the media. Sen. Ron Johnson, R-Wis., who chairs the committee, said the inspector general's office lost its way under the leadership of Richard Griffin, who stepped down in 2015 and that new Inspector General Michael Missal needs to "clean house." "I believe these tragedies could have been prevented if the Inspector General had done its job," Johnson said. "The office of the Inspector General under Richard Griffin was loyal to the VA instead of to the finest among us and the American public." Tuesday's report, the result of a 16-month investigation by the committee, said employees at the hospital had referred to Houlihan since at least 2004 as "Candy Man" because of his copious prescriptions for opioid painkillers and that the Drug Enforcement Administration has been investigating potential drug diversion for seven years with no public results. … ohnson, a proponent of privatizing the VA health system, said he believes veterans today are receiving better care at Tomah than they did under Houlihan but said problems are inherent in a government-run system. "It's rare that people get held accountable," he said. Gibson later disagreed, saying the VA is unmatched in its ability to provide care to more than 8.7 million veterans. "No healthcare operation in America or perhaps in the world does the things VA does," he said. "What other organization in America can bring that scope and that scale to bear on care for veterans?" Gibson outlined other reforms undertaken in Tomah. Under interim director Victoria Brahm, Gibson said, the number of veterans receiving opioids has dropped by nearly a quarter, to just over 9 percent, below the national rate of about 13 percent. "She's finding options," Gibson said. "Other than just a bag of pills." Marvin Simcakoski, the father of a Marine veteran who died from a toxic combination of medications while at the hospital in 2014, said he's encouraged by efforts to reform the VA. "I can tell these guys are sincere," he said after the hearing. "And I think we're going in the right direction."
John McCain slams key veterans' advocacy groups (MSNBC)
Most of the time, major political figures try to stay on the good side of the nation's leading veterans' organizations, but Sen. John McCain (R-Ariz.) is comfortable going in a different direction. The Republican senator appeared on his daughter's radio show late last week – just a few days before Memorial Day – and Meghan McCain asked about the need for improvements in the VA system. The GOP lawmaker, facing a tough re-election fight this year, didn't hold back. … After expressing his deep "disappointment" with some of the nation's largest advocacy groups working on behalf of veterans, the Republican senator added that veterans of the wars in Iraq and Afghanistan "are best represented by the Concerned Veterans of America." The CVA, for those unfamiliar with the group, is a far-right organization funded in part by the Koch brothers' operation, and has been an enthusiastic proponent of privatizing veterans' care. So what's behind John McCain's broadside? Military.com reported last week on the senator's efforts to expand the so-called Veterans Choice Program, which the nation's largest veterans' service organizations are skeptical of for an obvious reason: the goal is to "steer vets to private health care providers." … This, evidently, has sparked the senator's indignation. Obviously, given McCain's decorated and heroic service, he can go after groups like the VFW, the DAV, and American Legion in ways most politicians cannot – but that doesn't mean the senator is correct and the veterans' service organizations are wrong. McCain appears to be pursuing an ideological agenda and it's hardly surprising that these veterans' groups are reluctant to get on board. As for the underlying policy matter, the Washington Monthly reported earlier this year on the results of the "Choice Card" system championed by McCain and other congressional Republicans. … This is precisely what John McCain is so desperate to expand – even if that means condemning some of the country's largest veterans' service organizations in the process.
At 'pain school,' veterans learn to manage with fewer pills (WBUR)
Today's topic: stress. Psychologist Tu Ngo looks out at a small group of veterans seated around a classroom table. "Why would we be talking about stress when we're here because of your pain?" she asks seriously, then smiles. "Lil' pop quiz now." A man who's sitting near the door, in case his PTSD flares up and he needs to leave, is ready with an answer. "Stress may increase your anxiety, the anxiety may increase your feeling of pain," says Tom Schatz, "the feeling of pain may increase depression, etc. etc." … This is Pain School — a five-week, 15-hour course that covers more than a dozen parts of daily life that can make pain better or worse. The classes cover nutrition, sleep, exercise, breathing, visualizations, relaxation and, yes, stress. … Constant pain can impair memory or concentration and make a veteran more anxious or irritable. … One goal is to help veterans reduce or stop using opioids and other drugs to control pain. Ngo says Bedford currently has the third-lowest opioid prescribing rate among VA medical facilities in the country. "We're not curing your pain, we are not taking it away, but it's a way of helping you to manage your pain and live your life and function better," Ngo says. Many veterans don't buy it. Each time Ngo offers the Pain School, about half of the students drop out before it ends. We tried to reach some of the veterans who did not find this approach worthwhile, but no one would comment for this story. Ngo says many veterans are scared to try something besides pain medications. "People are afraid to lose their security blanket as much as they know it isn't working for them," she says. Research shows opioids relieve acute pain, but the Centers for Disease Control says there's little evidence that they ease chronic pain, defined as pain that continues three months after an initial injury or ailment. Some veterans who stay in Bedford's Pain School know the limitations of opioids firsthand. "The side effects were just too much for me to deal with, I couldn't function at work," says Robert, who asked that we not use his last name to avoid consequences on the job. … At Pain School, Robert and the other students set weekly goals, activities to both manage their pain and push past it. Robert has pledged to take yoga classes and use an app that tracks calories to control his weight. He goes to physical therapy. He'd like to try acupuncture or one of the martial arts, all of which are offered through the Bedford VA. Bedford is one of 67 VA Pain Schools across the country, up from 33 in 2010. Through the schools and options such as hypnosis, chiropractic services, massage and tai chi, the VA is trying to shift the way patients think about pain. … Structured pain schools and the range of non-medical pain management options available through the VA are not available to most Americans. "Pain management programs like the VA's are pretty few and far between," says Mara Laderman, senior research associate at the Institute for Healthcare Improvement. She says there are several reasons why. "Physicians have been trained to prescribe opioids for chronic pain, they're slammed with packed schedules, and there aren't a lot of physicians who are trained in pain management."
Commentary: Give the VA the tools it needs to keep its promises (Task & Purpose)
Sen. Jon Tester, Montana: In Washington D.C., we are seeing a lot of theatrics and not a lot of concrete action these days.  We hear promises made in hearings and at press conferences, we see ribbons cut on the local news, and we hear blustering politicians call for resignations with no plan to fix the underlying problems. There is no better example of these theatrics than the lip service most politicians pay to helping our veterans. But despite all the usual bluster, Congress finally put something together that will make real and necessary changes at the Department of Veterans Affairs. On May 12, the bipartisan Veterans First Act was unanimously approved by the Senate Veterans' Affairs Committee. This bill includes fixes to the Veterans Choice program, addresses the workforce shortage at VA facilities, and strengthens accountability and oversight. The Choice program was built with good intentions; making it easier for veterans to receive care is always a good goal, but the rollout has been disastrous. This has left many humming along to hours of hold music while trying to reach one of the contractors that administers the Choice program. Take for instance, a 75-year-old veteran from Havre, Montana. He was referred by his VA doctor to a cardiologist. VA Montana doesn't have that specialist in Havre, so he was routed through Choice. This vet made several calls to schedule an appointment and spent hours on hold with Health Net. Then after six long months, VA Montana staff scheduled the appointment themselves at a hospital in town nearby. They ran the cardiogram, and it was not good. He was immediately scheduled for heart surgery.   These stories are not unique — all across the country folks are waiting too long for care and these wait times can have grave consequences. The Veterans First Act, which includes many provisions I have authored, directly addresses these problems and will take great steps in fulfilling our ultimate goal: Making it easier for veterans to access the care they've earned. That's why after hearing from veterans, I wrote part of the Veterans First Act that fixes Choice by providing the VA with more flexibility to work directly with community healthcare providers in order to deliver care directly to veterans instead of using a middleman to book appointments. Because making it easier for vets to receive care right there in their communities will benefit veterans everywhere, not just Montana. But Choice isn't the only problem currently plaguing the VA. The VA is also grossly understaffed; yet, critical medical positions go unfilled, and the VA doesn't have the manpower to meet the increased demand for care. The Veterans First Act will help address this by allowing the VA to establish more residency programs and fill VA leadership vacancies that are impacting the delivery of care. Once the VA is adequately staffed, Congress needs to continue to hold its feet to the fire. That's why I am proud to say that this bill creates a VA Office of Accountability and Whistleblower Protection. VA officials need to be held accountable, and this bill gives us the tools to make sure they are getting the job done. The mission for the VA is clear: Make sure veterans can get the care they need in a timely manner. With the Veterans First Act, I believe we give the VA the tools it needs to succeed and Congress the tools it needs to ensure the VA keeps its promises.
Commentary: Dear fellow veterans, tell your war stories (The Washington Post)
Clinton Romesha, former Army staff sergeant, Medal of Honor recipient: In October 2009, my cavalry troop was preparing to shut down a remote outpost in Afghanistan when we were assaulted by more than 300 Taliban-led insurgents. In violation of the most basic principles of warfare, our base, Combat Outpost Keating, had been built in a valley surrounded by three mountains. It is almost impossible to hold and defend your ground when the enemy is free to shoot from above while observing every move you make. Within the first hour of the attack, the insurgents had breached our wire, driving most of Keating's 50 U.S. guardians into our final defensive formation inside a cluster of three hard-shelled buildings, known as the Alamo position. It was then that five enlisted men volunteered to join me in a counterattack meant to drive the enemy back beyond the wire, rescue missing comrades and retrieve the bodies of our dead. During the next several hours, we achieved these goals. But by the time the battle was over, we'd lost eight men. Three days later, we were evacuated, and the outpost was leveled by a series of American Hellfire missiles. As far as the Army was concerned, that was the end of Keating's story. But the men who fought saw things differently. How do you consecrate the memory of your fallen when the place where they lost their lives is off-limits, terrain to which you may never return? Generally, soldiers don't like to talk about their most painful experiences. Most combat veterans have shorthand, watered-down versions of what happened to us that we recite, politely and dutifully, when asked. The real stories are almost never shared. For the most part, we prefer to keep those memories safely locked away. Why? For one, because language is such an imperfect tool. Anyone who has survived combat knows that words are entirely incapable of conveying the horrors of battle. Soldiers assume that any attempt to communicate such truths will merely underscore the futility of trying. This creates its own kind of defeat, another loss to be added to the balance sheet. I cannot speak for every soldier. But this has been true for me and the men who fought by my side. And something else I know: Our tour in Afghanistan left a hole in all of us — a hole we weren't able to identify, much less repair, because the Army had done almost nothing to prepare us for it. We were given exhaustive training for the tasks set before us as soldiers. But when it came to coping with challenges after we came home, we were provided almost no resources. This may have been the central insight — dimly realized and barely articulated — that led a group of us to conclude that if there were a path forward through the thickets of grief and loss, we would have to create it ourselves. And that is how we decided we needed to tell our story. By "our" story, I don't simply mean what happened at Keating. The most vital component was building a testament to the men who did not come back. Who they were. How they died. And to the extent possible, measuring whether their deaths held meaning, given that their lives were sacrificed for an outpost that probably never should have been built. And so I spent a good portion of 2015 traveling around the country to talk to the men with whom I served, and we embraced the detailed and painful task of remembering what, exactly, had taken place during that 13-hour battle. The result of our labor was a book that came out this month, a copy of which was given to each family who lost a soldier at Keating. Upon reading it, the mother of Stephan Mace — one of the men I failed to save — wrote to tell me she had finally achieved, for the first time in seven years, a feeling of closure concerning her son's fate. That was all I could have asked for. In some small way, the book had helped. Moreover, her words helped illuminate something that I'd never fully understood but that now sits quite close to the center of what Memorial Day means to me. I have always thought of myself as a man whose actions meant far more than his words. But I've discovered that although stories cannot put what's broken back together, the deceptively simple act of acknowledging brokenness — staring it in the face, doing one's best to describe it unflinchingly and without embellishment — can create its own kind of cohesion. By memorializing loss, we can begin to move in the direction of one day making things less broken. Recently, critics have suggested that too many stories about Iraq and Afghanistan are being published, especially by Navy SEALs, and that those soldiers would demonstrate better wisdom through restraint and silence. As odd as it feels for me to be saying this, I emphatically disagree. In fact, considering that 2.5 million U.S. soldiers have fought in one or both of those wars, I don't think we have enough of these books. These wars should, in my view, produce a veritable flood of stories — and we should welcome the deluge. In addition to providing a first draft of history, such stories are part of the process by which the nation that sent its soldiers to fight can stumble toward an understanding of what their sacrifices mean. More important, these stories can be an essential part of the process through which those whose lives were touched directly by war begin to put themselves back together and help others do the same. This is why, on this Memorial Day, a holiday that many Americans commemorate with family picnics and barbecues that may not necessarily include a reflection on the sacrifices of war, I urge my fellow veterans to consider doing something that may cut against the grain of your strongest instincts: Tap into the well of your memories and break your silence by finding a way to share your stories with those around you. Because the rest of us need to hear what you have to say. And what's more, you may need to hear it.
Veterans online exchange shopping benefit still in limbo (MilitaryTimes)
Two years after they received a proposal to expand online shopping at military exchanges to all honorably discharged veterans, Pentagon officials are still mulling over the idea. "The policy office has identified some things that need to be included in the proposal, and await the final version so it can be staffed for approval," said Defense Department spokesman Eric Pahon. "As these recommendations are pre-decisional, it would be inappropriate to say anything more." He did note that DoD program managers "are aware of the interest in expanding the service benefit that would facilitate online exchange purchases by honorably discharged veterans." The idea was initially proposed in May 2014 by Army and Air Force Exchange Service CEO Tom Shull. Navy Exchange Service Command CEO and retired Rear Adm. Robert Bianchi and Cindy Whitman Lacy, director of the Marine Corps Business and Support Services Division, have said they support the idea. The AAFES online site is ShopMyExchange.com; the NEXCOM site is MyNavyExchange.com. The proposal would allow all honorably discharged veterans to shop at the online stores but it does not extend to brick-and-mortar stores. At the time he proposed it, Shull said the move would increase the online customer base for the military exchange stores, but it would also offer a modest benefit to veterans who didn't serve long enough to retire from the military, including a number who have served multiple tours in combat in Iraq and Afghanistan. Currently eligible shoppers include all ranks of active-duty, National Guard and reserve members; retirees; Medal of Honor recipients; honorably discharged veterans with 100 percent service-connected disabilities; DoD civilian employees stationed outside the U.S. and authorized family members. If the concept is approved, the online benefit for all honorably discharged veterans could be rolled out in as little as six months. "With the veterans online shopping benefit, all we're doing is adding customers to a successful e-commerce business," said Shull. Over the last two years, AAFES officials have upgraded ShopyMyExchange.com and are scaling up their distribution centers to handle the increased volume if more veterans are allowed to shop; they will also add additional personnel to the call center. The website will be able to handle four times the number orders without straining the system, Shull said. They could scale the online business to handle $1 billion in sales within a year, he said. To break even on the cost of expanding to these veterans, sales through ShopMyExchange.com would have to increase by about $30 million. In 2015, online sales were $208 million, an increase of 20 percent over sales in 2014, according to AAFES spokesman Chris Ward. The expansion would mean that about 18 million additional veterans would be eligible to shop online; AAFES would break even on costs if fewer than 50,000 of those newly authorized veterans shopped online. The expansion could also benefit the military community, by increasing sales and providing more profits that could be contributed to morale, welfare and recreation programs and to improve brick-and-mortar stores. The current customer base is made up of a finite number of active-duty, Guard and reserve members and retirees and their family members, and that customer base has been shrinking with the drawdown of the military. In 2011, AAFES profits were $278 million. When Shull took over as CEO in 2012, there was a shrinking customer base and resulting shrinking sales, and he was under increasing pressure to provide more money to MWR programs. Shull cut costs rather than raise prices, including reducing the number of employees worldwide from 42,000 to 35,000.  He's also made changes the shopping experience, such as adding more national brand items, a move that has resulted in increased sales. AAFES upgraded and improved the shopmyexchange.com website, which, after a bumpy start, has also paid off. Sales are up by 32 percent in the first four months of 2016, compared to the same time in 2015. As a result, the profits for 2015 were $402 million, and AAFES provided $236 million to MWR programs. If the cost-saving measures and operational changes hadn't been taken, officials said, the profits would have decreased to $69 million in 2015.
Veterinarian helps vets with PTSD get service dogs, urges the use of shelter animals (KATV)
What started as a chance encounter between dog and veterinarian has developed into a close-knit relationship and mission to help veterans with post-traumatic stress disorder to get unconditional love from a service animal. Dr. Bob Zepecki, a veteran and veterinarian that lives in Hot Springs Village, remembers the day in 2008 that he met "Lucky Jack". Jack came into Zepecki's clinic with severe wounds; the result of teenagers shooting at the dog with a crossbow. Zepecki replaced several teeth in Jack's mouth and sewed up the wound in the dog's muzzle, but Jack would require surgery from special surgeons at LSU to remove the arrowhead lodged in Jack's head. … Zepecki cared for Jack throughout his recovery and eventually ended up adopting the medium-sized dog, after being diagnosed with PTSD from his time serving in the Air Force. "I didn't know for thirty years I had it," said Zepecki, commenting that PTSD hadn't been as commonly diagnosed while he was in the service. But Zepecki said he also didn't realize the emotional support he had been receiving for his PTSD all along – being a veterinarian for decades, constantly being surrounded by dogs. "I didn't know they were helping me," said Zepecki. "I just had them all the time." Jack the dog has his own PTSD from his abuse before being connected with Zepecki. He was fairly skiddish around people following his incident with a crossbow, especially people that looked like the teenagers that shot him. "He wouldn't let anybody touch him," said Zepecki. But within two years, most of Jack's fear of people had been shed. Zepecki claims Jack's need for emotional support created a "magical" bond between the two. "We help each other out," said Zepecki. "He comes over to me when I'm having a moment; I go to him when he's having a moment." Although both still have their "moments," Zepecki says both have made each other's lives much better. Since they united, Zepecki made it his goal to help other vets with PTSD gain access to a service dog of their own. Zepecki founded "Pets for Vets" – helping arrange and train service dogs to help pick up on PTSD symptoms to help veterans struggling through rough patches when it comes to their post-traumatic stress. The Hot Springs Village veterinarian said he's disappointed in some of the "money-making schemes" that some service dog trainers use, and claims that dogs specifically bred to be service dogs are wasteful. Zepecki suggests people adopt their future service dog, adding that many rescue dogs develop special bonds with PTSD veterans – often times due to the connection a veteran can have with a dog that has issues of its own. Zepecki started meeting with area veterans about seven years ago, not long after developing his special connection to his service dog. He takes Jack to meet with area veterans who are interested in getting a service dog – many seeing the similarities between the rescued dog and themselves. "When they saw what Jack had gone through and that he'd recovered, it kind of resonated with them," said Zepecki. "They think, 'well what I'm going through – maybe I can recover.'" Pets for Vets has helped close to a hundred veterans find service dogs, urging those he helps to seek out shelter dogs, in a way helping to pay it forward. "That saves two lives," said Zepecki. "The shelter dog and the human." Although Zepecki said not every dog is fit to be a service animal, he claims those who need a little extra attention are a helpful distraction to those with PTSD.
California VA construction plans on hold in battle over benefits (The News & Observer)
A political spat over veterans' benefits has prompted a powerful committee chairman to put a hold on legislation that would have authorized $866 million worth of construction at several Veterans Affairs medical facilities in California. Rep. Jeff Miller, the Chumuckla, Fla., Republican who chairs the House Committee on Veterans' Affairs, postponed discussion of the bill last week after veterans advocacy groups began complaining to lawmakers that the bill would result in a reduction in cost-of-living benefits for veterans. Federal government statistics show that 1.85 million veterans live in California. The majority of them – roughly 1.38 million – are wartime veterans. The Veterans of Foreign Wars sent a memo to the entire House of Representatives last week asking lawmakers to vote against the legislation because the projects it authorizes rely on "veterans to pay for them with their disability compensation." That same day Garry Augustine, executive director of the Disabled American Veterans group, claimed in a letter to House Speaker Paul Ryan, R-Janesville, Wis., and House Minority Leader Nancy Pelosi, D-San Francisco, that the legislation would cost veterans dearly by rounding down the percentage increase in their benefits. "If enacted, this round down would take more than $1.6 billion from the pockets of ill and injured veterans, many of whom rely solely on this benefit to support themselves and their families," Augustine said in the May 23 letter. In an interview, Augustine said the 10-year cost-of-living adjustment would be the largest reduction in veterans' benefits that Congress has sought in recent history. Outpatient facilities should not be built "on the backs of veterans," he said, calling for Congress to find other ways to come up with money to pay for the Department of Veterans Affairs' construction projects. "The hold is an unfortunate consequence of Republicans seeking to pay for construction projects by cutting veterans' benefits," said Rep. Mark Takano, the Democratic congressman from Riverside, Calif. "We all support these projects, which are vital to the health and well-being of our veterans, and we are eager for a funding alternative that does not take benefits away from veterans and their families." Takano is one of four Californians on the House Committee on Veterans' Affairs and the ranking member of the committee's panel on economic opportunity. Two others, Democrats Jerry McNerney of Stockton and Raul Ruiz of Palm Desert, also took a dim view of cutting benefits to pay for the projects. … Veterans' advocates say they were made aware of the legislation when it was introduced on May 19. They began alerting lawmakers to their concerns a few days later, said Joe Davis, the VFW's public affairs director. Pelosi is calling on Miller to work with Democrats and Veterans Service Organizations on finding a bipartisan solution to the funding problem. "Chairman Miller drafted this legislation without consulting with House Democrats," she said in a May 31 statement. "It was problematic for a number of reasons, including cutting veterans' cost-of-living-adjustment benefit increases. The bill also continued to raise obstacles to veterans with service-connected conditions seeking (In Vitro Fertilization) to help start families." The halt in consideration of the bill throws into limbo plans to build outpatient clinics in the California cities of Alameda, Oxnard and Santa Rosa, to increase earthquake protections to buildings in Long Beach, Los Angeles and San Francisco, to construct a research facility in Mission Bay, and to realign medical facilities in Livermore. Additionally, efforts to revamp the West Los Angeles Veterans Affairs Campus so that it can house and educate veterans have been delayed. The bill would also have provided money for construction projects in Alabama, Colorado, Florida, Georgia, Maine, Maryland, Massachusetts, Michigan, Montana, North Carolina, South Carolina, Virginia and Washington. … Miller offered no estimate on when the dispute would be resolved, allowing the bill to move forward.
Over 6,000 veterans attending Ashford University could lose GI Bill (Military.com)
Over 6,000 veterans attending Ashford University may find their school no longer approved for GI Bill benefits after June 30, 2016. The state of Iowa will be withdrawing its approval for GI Bill benefits after that date. Ashford is attempting to gain approval for its programs from the state of California before the Iowa approval runs out. This would keep GI Bill benefits flowing to enrolled students. However, Bridgepoint Education, the parent company of Ashford is currently under investigation by the California Attorney General for the company's scholarship and institutional loan programs and other extensions of credit made by Bridgepoint to students, as well as enrollment and retention details. Ashford joins the growing list of for-profit universities under investigation by state and federal authorities which includes DeVry University, the University of Phoenix, ITT Tech, and Corinthian Colleges. Bridgepoint is also facing two federal subpoenas from the U.S. Securities and Exchange Commission related to the California investigation and a Consumer Finance Protection Bureau investigation. The Department of Veterans Affairs does not approve schools for GI Bill benefits, instead it relies on an arcane process of having individual states approve "programs of education". The VA will approve each program based on the state's input. Theoretically a school could have a sociology program approved for GI Bill benefits, while a calculus program would not be approved, although this rarely happens. This process of the federal government relying on the states to do the investigative and administrative work dates back to the days before nationwide for-profit chains offered internet based degrees. The Iowa State Approving Agency's withdrawal of Ashford's GI Bill approval comes as a result of the closing of Ashford's physical campus in Clinton, IA. About 1 percent of Ashford's 42,000 students attended the physical campus in Clinton. The Iowa campus was bought by Ashford in 2005, it had been in operation since 1893 when it began as Mount St. Clare Academy, a female only institution. Ashford announced last July that the Clinton campus would close because it had been unable to attract enough students to make up for a "significant and ongoing enrollment shortfall." The campus's final commencement on May 9 had about 200 students. Since Iowa has withdrawn its approval of Ashford University, the school must now seek approval in another state where it has a campus or offices. Bridgepoint Education, Ashford's parent company has its headquarters in San Diego. Students currently drawing GI Bill benefits to attend Ashford will not be affected until their present term ends. The company said in a statement that "Those students whose period of enrollment begins on or before June 30, 2016 will continue to receive GI Bill benefits until the completion of the student's term. At this time we cannot be certain that approval through the California State Approving Agency will be obtained by June 30, 2016, and any potential delays or gaps in coverage for GI Bill benefits, including as a result of following the [Iowa State Approving Agency's] recommendation to seek approval elsewhere, could have a material adverse effect on current and future military student enrollment."
VA: Data from 1M veterans will help with cures (fedscoop)
A million-strong pool of former U.S. military personnel receiving care in the Department of Veterans Affairs health system could be instrumental in better understanding diseases and curing them, a department official said Tuesday. The Million Veteran Program, which expects its 500,000th volunteer sometime this fall, looks to collect genomic, clinical, environmental and other health care data of 1 million veterans — to link that to the role of genes in health and disease, such as post traumatic stress disorder, cancer and substance abuse. With such a vast pool amassed in such a short time, the VA has an opportunity to make great strides in understanding and fighting disease with big data, not only in the veteran community but for the entire country, said Alan Constantian, VA's deputy CIO for health. "Can you imagine by the end of this year we have 500,000 elements of data, and we are getting another 200,000 service men and women leaving the military, how much information we will have to figure out breast and ovarian cancer and other cancers that are a result of mutations in the gene pool and being able to do something before for not only veterans, but for the entire population of the U.S." he said. Breakthroughs in health IT, such as electronic health records, big data and information sharing have made this all possible, Constantian said, but fighting disease in such a manner is something best suited for government because of its scope and the scale it can handle at a given time.  He highlighted the effort at the 2016 Office of the National Coordinator for Health Information Technology's Annual Meeting as one of the ways the federal government is leading the way in health IT. The initiative aligns with the White House's Precision Medicine Initiative, which is also looking to engage a cohort of 1 million Americans to generate data and trace the links between genetics and disease of the general public. The two programs are working toward an agreement that would allow the sharing of the data between the groups. … As of April, 472,000 veterans had enrolled in the MVP, 32 percent of whom have reported a cancer diagnosis. The program has already generated one of the world's largest genomic medical databases, according to the VA. The rich pool of veteran genomic data — particularly those with cancer — gives the VA a fighting shot at finally understanding the causes of disease, possibly in a predictive manner, Constantian said. "With the genetic information that we're capturing in the million veterans program … a cohort of 500,000 moving through the health care system from somewhere in their 20s to death provides an enormous opportunity to use these new health IT tools not on a micro level of an individual, but on a macro level, to discover what are the predictors of disease — sometimes, after the incidents of disease, and sometimes prior to that," he said. "We are on the cusp … of using big data and the complex neural network algorithms to move forward in a way that we really haven't been able to do before."