June 2 Veterans News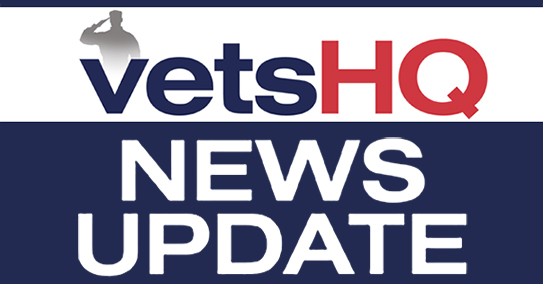 VA to review 24,000 brain injury diagnoses (MilitaryTimes)
Some post 9/11 veterans with traumatic brain injuries who were denied disability compensation by VA between 2007 and 2015 have another chance to receive their benefits. The Veterans Affairs Department announced Wednesday that more than 24,000 veterans could qualify to receive another medical exam for brain injury without having to refile a claim. Their compensation will be awarded back to the date of the initial claim if they are found to have experienced a TBI. "Providing support for veterans suffering from a TBI is a priority and a privilege, and we must make certain they receive a just and fair rating for their disabilities." VA Secretary Robert McDonald said in a release. VA in 2007 began requiring veterans get medical assessments for TBI from one of four specialists — either a psychologist, psychiatrist, neurologist or neurosurgeon. It denied claims of some veterans whose initial TBI exam was done by another medical provider. Following a review of the VA TBI medical exams from 2007 to 2015, McDonald decided to grant what is called "equitable relief" to veterans. VA officials said the department had issued a "number of guidance documents that may have created confusion regarding the policy" requiring the exams be done by certain doctors, resulting in a large number of former service members either being denied compensation or receiving a lower disability rating. "We let these veterans down," McDonald said. Veterans who qualify for a new exam will be contacted by the VA. The department said more than half the veterans already are receiving some level of compensation benefits.
We were guinea pigs: Documentary puts Atomic Veterans in limelight (MilitaryTimes)
In 1958, Frank Farmer was a young sailor on the USS Hooper Island, one of many deckhands who took part in an operation so secret, they couldn't talk about it for almost 40 years. Afloat in the Pacific, the ship participated in Operation Hardtack I, a series of 35 nuclear tests conducted in the throes of the Cold War arms race with the Soviet Union. Farmer personally witnessed 18 of the explosions. "You feel the heat blast from it, and it's so bright, you actually can see your bones in your hands," Farmer said in a new documentary highlighting the service of thousands U.S. troops who participated in nuclear weapons testing from 1946 to 1968. The "Atomic Vets" installment of Retro Report, released on Memorial Day weekend, is a collaboration of Reveal News, from the Center for Investigative Reporting and The New York Times. Reveal reporter Jennifer LaFleur said the journalists decided to tackle the year-long project to spotlight a forgotten group of veterans and call attention to their ongoing fight for recognition as well as disability compensation from the Department of Veterans Affairs. LaFleur, whose father served in the Marine Corps and participated in the largest atmospheric nuclear test ever conducted in the continental United States during Operation Plumbbob, was surprised by how little Americans know about the secret history of the Cold War. "I hope people are able to learn, and the Atomic Veterans could get some sort of recognition as they've been fighting for all these years," LaFleur said. Following the bombings on Hiroshima and Nagasaki, Japan, that ended World War II, the United States embarked on a nuclear testing program that began at Bikini Atoll in the Marshall Islands and moved to the Nevada desert as well as parts of Alaska, Colorado and Mississippi. The country conducted more than 1,000 nuclear tests before 1996 when the Comprehensive Nuclear Test Ban Treaty was introduced. The precise number of veterans who participated in the tests is a topic of debate but could be as high as 400,000, according to LaFleur. They have never received any commendations or ribbons related to their service and many have had to fight for health care benefits to treat illnesses they believe are related to ionizing radiation exposure. The VA has deemed a number of cancers as presumed to be related to radiation exposure, meaning that a veteran who develops a recognized disease doesn't need to prove a connection between his or her illness and their military service. he veteran must provide proof of exposure during the claims process. Many have been denied, however, and more are not recognized as Atomic Veterans because their military records were lost or they participated in post-test cleanup that isn't considered by VA as part of the group. "The veterans who went back to the Marshall Islands [in the 1970s] are fighting for health care and benefits," LaFleur said. One of the veterans interviewed for the video, Army engineer Steve Harrison, said he spent months moving dirt and concrete on the island of Runit, where a concrete dome covers the debris. … Last November, Rep. Mark Takai, D-Hawaii, introduced a bill that would extend health benefits and disability compensation to those who served on cleanup crews. Sens. Al Franken, D-Minn., and Thom Tillis, R-N.C., introduced similar legislation in April. Although the film focuses on the plight of a specific group of military veterans, LaFleur says it is likely to resonate with troops who have been exposed to other environmental toxins while serving in the military, from chemical testing in World War II to Cold War biological testing, Agent Orange, nerve and mustard gas, tainted vaccines, burn pits and depleted uranium. Her father, Lee LaFleur, died in 2012 of heart disease but had Parkinson's for much of his life. He never completed an application for VA benefits, she said. "The one thing that came off from all these guys is even though many of them feel they were guinea pigs, they don't regret their service at all and are very proud to have served this country," LaFleur said.
Fired Phoenix VA director could return to job (CNN)
The former head of the Veterans Affairs office in Phoenix, who was fired in the wake of the VA wait-time scandal, could find an easier path back to her old job because of a decision by Attorney General Loretta Lynch. Sharon Helman, who is suing the federal government to win her old job back, is arguing that a key portion of the reforms passed in the wake of the scandal is unconstitutional and denies her an important step to appeal her firing. Lynch alerted House Republican leaders Tuesday that the Justice Department will continue fighting against Helman's reinstatement but is ceding that important argument to her. "I note that the scope of this decision is narrow. Although the Department of Justice has decided not to defend (VA reform law) against the Appointments Clause challenge in this case, the department will continue to defend the vast bulk of the statute," Lynch wrote in a letter House Majority Leader Kevin McCarthy Tuesday. The letter was obtained by CNN on Wednesday. Helman's attorney and the Justice Department did not immediately respond to requests for comment Wednesday. CNN broke the news in 2014 that dozens of veterans had died while awaiting treatment in Phoenix and that VA officials had crafted an elaborate scheme to hide long wait times. Helman was one of the first people fired after President Barack Obama signed the reforms into law, but she sued the federal government last October, seeking her old job back. Helman ran the Phoenix VA from 2012 to 2014, during which federal inspectors found that 3,500 veterans had been waiting on secret wait lists in Phoenix. Confronted at the time by CNN's Drew Griffin, Helman said, "It's never come from me." Helman plead guilty earlier this year to not reporting $50,000 in gifts she received from a lobbyist seeking business with the VA, including a car and a $5,000 check. House Republicans were outraged Wednesday, saying the Obama administration had effectively cleared a path for one of the most important people at the center of the VA scandal to regain her job — essentially undoing months of work to clean up the VA. "When Congress passed the Veterans Choice Act, a key provision allowed for incompetent and indifferent executives whose inaction allowed veterans to die to be more easily fired. Now, even after the President signed this provision into law, his administration is refusing to defend this measure of accountability," McCarthy told CNN Wednesday. A senior House Republican aide, who spoke on condition of anonymity to discuss internal deliberations, said they were "weighing potential responses" to address the problem — including possible legislative fixes. House Veterans Affairs Chairman Jeff Miller called the choice not to fight Helman on the issue "remarkably hypocritical given the fact that President Obama enthusiastically supported this law." And Arizona Sen. John McCain said the Obama administration's decision was "shameful." "When President Obama signed into law this bill which provides greater authority to fire senior VA leaders who deny and delay care of our veterans, he stated: 'If you engage in an unethical practice, if you cover up a serious problem, you should be fired. Period,' " McCain said in a statement. "The administration's decision not only undermines the law that Congress passed and the president supported, but sends a clear message that for President Obama and Attorney General (Loretta) Lynch, the sanctity of a federal bureaucrat's job is far more important than the health and well-being of our veterans."
After missed deadline, work to help homeless vets continues (MilitaryTimes)
In 2010, federal officials launched an unprecedented plan to end veterans homelessness by late 2015. Now, six months after that deadline was missed, advocates are working to make sure the goal isn't forgotten altogether. This week, more than 500 community leaders joined with state and federal leaders to discuss progress and challenges in getting veterans off the streets as part of the annual National Coalition for Homeless Veterans. Much of the conversation focused on continued collaboration among agencies and models for success. But there is also plenty of concern that the end of the initial public push on the issue and looming change in the White House will drain both momentum and support for the effort. "It's our job to make it clear that there is still work to be done," said Baylee Crone, executive director for NCHV. "Veterans Affairs had a five-year plan to tackle this, but that was really a pilot program or a testing ground. Their investment in this can't stop." At last count, around 48,000 veterans still struggled with homelessness nationwide. That's down more than one-third from 2010, but not close to the zero figure officials have been targeting for the last five-plus years. Virginia Gov. Terry McAuliffe urged the conference crowd to keep building out their local networks to sustain progress. "In Virginia, we have built the necessary network to make sure veterans homelessness is rare, brief and most importantly non-recurring," he said. "But it's a continuing effort to keep it that way." New national estimates aren't expected until late fall. Two states — Virginia and Connecticut — have declared an end to veterans homelessness within their borders, meaning they have enough resources and space to quickly shelter any veteran within need. Twenty-six other cities and communities have also been certified as ending veterans homelessness, including New Orleans, Houston and Philadelphia. But most of them made their declarations last year, and progress in 2016 has been slower. On Wednesday, Interim VA Chief of Staff Robert Snyder told the conference crowd that his department's focus and commitment has not changed. "We've made tremendous progress in reducing veterans homelessness," he said. "Now let's end it." Crone said that will require not only sustained financial support from VA, but also improvements in VA operations. National officials still do a better job coordinating services with local charities than regional medical centers and benefits offices. Data sharing among agencies remains spotty and complicated. The department plans to spend about $1.6 billion in homelessness assistance programs in fiscal 2017, money that lawmakers have agreed to support for now but have warned may see drawndowns in the future. And Beverley Ebersold, director of national initiatives for the U.S. Interagency Council on Homelessness, warned the NCHV conference crowd this week that even with continued federal support, "without private sector involvement it will take too long to end veterans homelessness." So far, that support has continued. On Wednesday officials from the Home Depot Foundation announced plans to spend $250 million on veterans support programs over the next four years, an extension of their previous investment in homelessness assistance efforts. Crone said she is optimistic about the larger advocacy community's effort to solve the problem, as long as they can stay focused on their goal. "For a long time, we were only really doing maintenance on the issue, and that wasn't good enough," she said. "When (President) Obama and (former VA Secretary Eric) Shinseki announced the goal of getting to zero, it changed the way we talked about veterans homelessness. "We didn't accomplish that yet. But we can."
Veterans fight for benefits after combat traumas force military discharges (WHIO)
Kristofer Goldsmith came home from war and tried to kill himself. The former Army sergeant attempted suicide the night before his second deployment to Iraq. He said he woke up in the hospital handcuffed to a gurney, punished by the military for not reporting for duty. He was later discharged from the Army with a less than honorable discharge. "Instead of treating me medically, they treated me like a criminal," Goldsmith said. Two months after leaving the Army, a Veterans Affairs psychiatrist diagnosed him with post-traumatic stress disorder. His diagnosis did not change the terms of his general discharge. The Veterans Fairness Act could change that. It's being added as an amendment to a larger defense policy bill that will soon be voted on in the Senate. The bill's authors say the bill would "help veterans who may have been erroneously given a less than honorable discharge from the military due to negative behavior resulting from mental traumas such as post-traumatic stress disorder (PTSD) or Traumatic Brain Injury (TBI)." More than 20,000 veterans suffering from mental health conditions have been discharged from military service for misconduct since 2009, according to Dale Barnett, the American Legion National Commander. "Veterans who receive less than honorable discharges are often disqualified from receiving health care services from the Department of Veterans Affairs," Barnett said. "This bill would ensure combat veterans, whose condition should have been considered prior to their discharge, receive due consideration in their discharge appeals process." Goldsmith is now fighting to help other military members with PTSD as a veterans' advocate for the Vietnam Veterans of America. He is also appealing his discharge. He said many times, PTSD symptoms can be mistaken for misconduct, and troops get discharged without getting the care they need. Goldsmith said he was a stellar soldier. In 2005, he said his main job in Iraq was to take pictures of what his platoon did while on patrol. He said one assignment particularly troubled him. "On May 15, 2005, my platoon was called to respond to a mass grave that was being exhumed," Goldsmith said. "It was my job, at the age of 19, to take close-up photos of the faces of every one of the victims of torture and murder." Goldsmith said those images stuck with him for a long time. After a yearlong deployment, he came back to the United States and struggled with anxiety, depression and stress. "Everyone around me realized something was wrong, but I didn't," Goldsmith said. "PTSD was little more than an acronym." Even though he still received care from the Department of Veterans Affairs, he was cut off from other benefits, like money for school or a home. "Veterans with less than honorable discharges are more likely to be homeless, suffer from drug or alcohol dependency, to become incarcerated, to suffer from untreated physical and mental wounds of war, and ultimately, die by suicide," said John Rowan, president and CEO of Vietnam Veterans of America. "I think it's an absolute disgrace that our government is willing to send American soldiers and Marines, airmen and sailors into combat and then to deny them health care for service-related or combat-related injuries or illness," Goldsmith said. "That's not something I think the average American would stand for."
VA's Shulkin discusses plan to give nurses more authority (Stars and Stripes)
In the week since the Department of Veterans Affairs proposed a regulation that would dramatically expand the authority of nurses to treat patients without a doctor's supervision, supporters and opponents of the change have weighed in with more than 10,000 comments. And the public has 53 more days to tell VA what it thinks. David J. Shulkin, who as undersecretary for health at the Veterans Health Administration is the agency's top doctor, spoke with us on Wednesday about the controversial new policy, which mirrors a debate and turf battle that has been roiling the medical community for a decade. For VA, the country's largest health-care system, the change comes on the heels of a scandal over veterans' long waits for medical appointments and the agency's efforts to cover up the resulting delays in treatment. Shulkin has only been in his job 11 months, but he has made expanding the scope of practice for advanced-care nurses a priority. He told us the policy will not be ironclad throughout the system, but rather up to the discretion of local hospitals. And despite furious opposition from anesthesiologists, Shulkin said that nurses will not take on a larger role in this specialty.
'Never Trump' movement turns to Iraq War veteran (MilitaryTimes)
Conservatives desperate for an alternative presidential candidate to Donald Trump and Hillary Clinton may turn to a little known Iraq war veteran to mount a third-party campaign this summer. David French, a former Army Reserve officer who served in Iraq from October 2007 to October 2008, has emerged as the latest possible independent challenger to the likely Republican and Democratic presidential nominees. The married father of three is a staff writer for the conservative National Review and has been among the operatives behind the scenes looking to recruit former Massachusetts Gov. Mitt Romney and former Central Command chief Gen. James Mattis to enter the campaign. But Bill Kristol, editor of The Weekly Standard magazine, hinted this past weekend at French's entry into the race and confirmed to multiple media outlets that the former military lawyer is considering a run. French responded Tuesday on Twitter but so far has not indicated for certain that he'll run. He could not be reached for comment. If French enters the race, he'll need a considerable amount of money — and luck — to have an impact. Unlike Trump and Clinton, who have been actively campaigning since last summer, French is little known outside his publication's readership, and has only a modest military resume that has attracted little attention in the past. French, who attained the rank of major, served for seven years, earning a Bronze Star while serving in Iraq's Diyala Province as Judge Advocate for the 2nd Squadron, 3rd Armored Cavalry Regiment, according to his personal bio. He also earned the Army Achievement Medal and Army Reserve Component Achievement Medal during his career. He is a Harvard Law School graduate and a former Cornell Law School lecturer, concentrating on constitutional law and the law of armed conflict. He has worked at both the American Center for Law and Justice and the Alliance Defending Freedom. And he despises Trump. In recent columns, French has accused Trump of leaving "the party of Lincoln in ruins" and called a Trump presidency "a catastrophe in the making." He criticized the Republican frontrunner for policy statements that "threatened to order the military to commit war crimes" and "threatened to blow up NATO." French wrote that he will not vote for Trump this fall, even if Clinton is the only other viable alternative. "I cannot in good conscience vote for the instrument of national crisis," he said. "I remain Never Trump." Past discussions by strategists about a third-party bid this cycle haven't focused on an outright Election Day victory. Instead, the plan would rely on a challenger preventing both Trump and Clinton from getting the 270 electoral votes needed to assume the White House. The 12th Amendment dictates that Congress would then decide the winner, a process that hasn't actually been tested in the last 190 years.
Hillary Clinton lists charitable gifts that have benefited veterans (The New York Times)
Hillary Clinton and her family donated $105,000 to veterans' organizations from 2006 to 2012, her campaign said on Wednesday, part of a wider array of philanthropy by the Clintons in recent years. The donations were made from the family's personal charity, not the well-known and far larger foundation founded by former President Bill Clinton. The charity has undertaken large-scale public health programs and other activities with funding from corporations, wealthy individuals and some foreign governments. The disclosure from the Clinton campaign comes as Donald J. Trump, the presumptive Republican nominee, faces scrutiny about whether he has followed through on his pledges to support veterans' groups. The Clinton campaign, which compiled a list of contributions from publicly available tax returns at the request of a reporter, said the family foundation gave to eight groups around the country, which received grants ranging from $5,000 to $25,000. The groups included the Navy-Marine Corps Relief Society; Operation Gratitude, a California-based charity that sends care packages to American troops; and a golf-based rehabilitation program in Tacoma, Wash. Mrs. Clinton has also helped raise money for the Intrepid Fallen Heroes Fund, which supports the families of American military personnel who have died or been severely wounded during their service. They have not made any personal donations to veterans' groups since 2012, according to the list. Mr. Trump assailed reporters on Tuesday while detailing a list of his contributions his foundation had made to veterans' charities, most of them with money raised from his supporters. He also announced a $1 million contribution of his own, made last week to a veterans' group connected to one of his employees. That check, originally pledged by Mr. Trump in connection with a nationally televised telethon shortly before the Iowa caucuses in January, did not materialize until after a reporter for The Washington Post inquired about whether Mr. Trump had followed through on his commitment. While Mr. Trump's single belated contribution now dwarfs the money donated to veterans' groups by Mrs. Clinton and her family, a Clinton spokesman contrasted the two candidates' style and sincerity in fighting for veterans. "It took Donald Trump getting caught making fraudulent statements for him to follow through on his empty campaign claims about supporting veterans," said the spokesman, Josh Schwerin. "While Trump needed to be shamed into honoring his commitments, Hillary Clinton has quietly made personal donations in addition to spending her career fighting for veterans through legislation, fund-raising and the work of the Clinton Foundation."
Putting Donald Trump's $1 million for veterans in context (The New York Times)
The donation Donald Trump made to veterans' charities is small compared with those of some fellow billionaires. Then again, veterans charities don't appear to be a big cause for billionaires. At a fiery news conference on Tuesday, Mr. Trump said he had made good on a January promise to raise millions of dollars for veterans groups. He produced a photocopy of a check to show that he had personally given $1 million and said he had helped raise $4.6 million more. "Instead of being like, 'Thank you very much, Mr. Trump' or 'Trump did a good job,' everyone's saying, 'Who got it, who got it, who got it?' " Mr. Trump said. Though his personal check, dated May 24, was not drafted until after The Washington Post made inquiries, the donation is likely to be welcome to an area of charity that has not gotten much attention from the superwealthy. Stacy Palmer, the editor of The Chronicle of Philanthropy, said she could not find many sizable donations to veterans charities. "Veteran groups are not a cause that has commanded a lot of donations from very rich people," she said. But within his cohort of billionaires who have contributed, Mr. Trump does not appear to be giving that much. In April, for instance, Steven A. Cohen pledged $275 million to set up and run mental health clinics for veterans and their families. Mr. Cohen, whose hedge fund closed after insider trading violations but who still invests his own money, is also donating $30 million to fund research into brain disorders suffered by veterans. "Two hundred and seventy-five million is a lot for any charity," Ms. Palmer said. According to Forbes magazine, Mr. Cohen's fortune totals $12.7 billion, far more than the $4.5 billion that Forbes estimates for Mr. Trump. But Howard Schultz, the chief executive of Starbucks, whose wealth Forbes estimates at $2.9 billion, also appears to be significantly outgiving Mr. Trump when it comes to veterans. In 2014, Mr. Schultz announced that he was donating $30 million to fund special job-training programs for veterans and other types of assistance. Also in 2014, Conrad Prebys, a real estate developer, pledged $20 million to San Diego State University in a gift focused on scholarships for veterans. It is possible that Mr. Trump has given a lot more to veterans and hasn't disclosed those donations. He has said that he has given over $100 million to charity in the past five years. But The Washington Post reported in April that a list detailing Mr. Trump's giving over that period did not contain any personal gifts with his own money. (A spokesman for Mr. Trump told The Post that the list did not include all of Mr. Trump's gifts.) Mr. Trump's spokeswoman did not respond to a request for comment on Wednesday. As it stands, then, Mr. Trump's $1 million gift to veterans not only came later than some expected, but it is also small for the plutocrat class.