June 14 Veterans News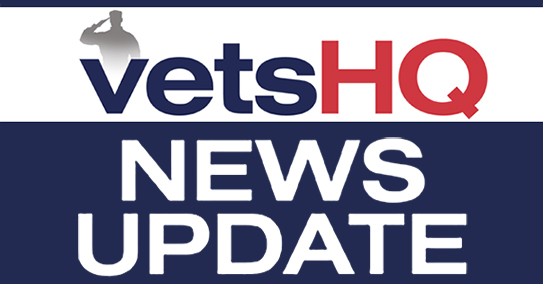 VA spending on mobile apps and VistA enhancements violated appropriations law (MeriTalk)
The Department of Veterans Affairs misused $51.9 million in medical appropriations to fund development of mobile health applications and an enhancement to the Veteran Information Systems and Technology Architecture (VistA), violating Federal appropriations law, according to a preliminary inspector general report obtained by MeriTalk. The laws in question prohibit the use of medical care support and services funding for anything other than expenses related to inpatient and outpatient care, medical supplies and equipment, prescription drugs, and nursing homes, as well as caregiver assistance and health care employee salaries. But officials from the Veterans Health Administration (VHA) and VA's Office of Information and Technology deliberately "circumvented IT policy and appropriations law to avoid competing for IT Systems appropriations" to help fund five mobile apps and an enhancement to VA's main electronic health record system. According to investigators, when former VA Chief Information Officer Stephen Warren launched a major mobile development initiative in 2012, the agency lacked the necessary funding to develop the apps and take care of other key IT programs, such as the addition of debt management tools to VistA. Because of the funding shortfalls, VA and VHA officials argued that VA's policy on what constitutes an IT system was outdated, and they opted to use guidance from the Food and Drug Administration that defined a mobile medical app as a "medical device." "According to an Agency official, sometime between 2009 and 2010 (when the Transformation, or T-21, Initiatives started) there was a concern that VA would need to allocate more IT funds toward Veterans Benefits Administration development costs; thereby impacting the IT budget," the preliminary report states. "Because of this constraint on the IT budget, former senior Agency officials decided to shift development costs to the administrations by requiring them to spend [medical support and services] appropriations to finance the T-21 Initiatives, including IT development costs." Investigators said several members of VHA's Chief Financial Office warned VA's former under secretary for Health, assistant secretary for Information Technology, and deputy assistant secretary for IT Resource Management that shifting costs to medical administration accounts would violate the Purpose Statute—an 1809 law that says appropriations can only be used as specifically determined by Congress. "However, according to a Chief Financial Office staff member, that was not well received by leadership," according to the IG report. Former VA senior leaders used the Food and Drug Administration's guidance, that defined a mobile medical application as a medical device when it will be used for mitigating, treating, or preventing diseases, to justify authorizing VHA's use of MS&C and MS appropriations for mobile health application development. "Of the approximately $51.9 million, VA spent $39.1 million in questioned costs on IT development and enhancement activities instead of medical care and administrative activities," the IG report states. "In addition, VA could put $12.8 million in health care funds, that remain obligated, for IT development to better serve our veterans' health care needs."
Why won't the VA help this dying vet? (komonews.com)
A local (Seattle, WA) veteran is wasting away from a disease that will eventually take his life. It's a condition the Veteran's Administration now "presumes" is connected to his military service. So why then is the VA refusing to help him and his family? As part of an on-going series highlighting failures by the VA the KOMO Investigators looked into the case of Alvin Spike George. We found that the VA has already admitted that the drinking water at Marine base Camp Lejeune in North Carolina, where George served, was contaminated and linked to several diseases. Despite that the VA has twice denied benefits for George, and he's now running out of time. Simply walking across the room is a laborious and painstaking exercise for George. Talking is also sometimes difficult. Even breathing can be a struggle. Doctors' reports state George has diffuse systemic scleroderma, which means his immune system is attacking his body both inside and out. It's caused his skin to thicken and tighten, scarred his lungs, and it prevents his entire G-I tract from working correctly. In a halting voice George describes his battle keeping weight on, "107.5 was the lowest; today I weight in at 109.6." He's lost so much body fat, his stomach can't process nutrition. Most recently, the fingers on his left hand have stopped working. George's military records verify he was in the Marine Corps from 1984 to 1988, with the vast majority of his enlistment spent living and working at Camp LeJeune. A federal Toxic Substances Agency map of the base show numerous federal clean-up sites interspersed in and around several well heads which provide drinking water for the base. Federal reports now confirm that from 1953 to 1987 the drinking water at the North Carolina base was contaminated with trichlorethylene, tetrachloroethylene and other contaminants known to cause cancer and other serious diseases – including scleroderma. Diseases that may take years to develop. George spent the past 20-plus years as a King County corrections officer. Wanting to provide for his wife, Faye, and their 7-year-old daughter, Annemarie, he kept working the last several years despite increasing pain and debility. He describes failing to qualify with his service weapon. "I told the weapons instructor, 'I can't pull the trigger any more.' " George becomes tearful at what scleroderma has taken from him, "it's my disease that's taken over my body." George kept losing weight, becoming even weaker, until finally this past January he was forced to admit that he couldn't do the job. As he pats his very thin bicep he shakes his head and says, "all skin and bone." Knowing his disease was progressive George began applying to the VA for disability and health benefits three years ago. That was after President Obama signed a new bill in 2012 authorizing health benefits for all veterans who served at Camp LeJeune from 1953 to 1987 and had one of 15 diseases – including scleroderma. But records show the VA twice denied disability benefits for George saying there was no evidence it was service connected. "Terrible," says friend and King County corrections colleague Chris Brown. "No one deserves the treatment he's gotten." Brown and other colleagues have helped the George family, from pitching in with home maintenance and donating sick leave, to helping him file another appeal to the VA. While the VA denied disability benefits it also denied George health benefits, saying that since he was working, he made too much money to qualify. The family has now paid thousands out of pocket for numerous surgeries and treatment. "Totally devastated," says George. "What am I gonna do?" Now he can't work, his county benefits are running out. Faye George works 12-plus hours a day to keep her new restaurant and the family afloat, though she'd rather spend the time with her husband. "We don't know how long he's going to live." The day after our interview George was back in the hospital, in intensive care and underwent two emergency surgeries. Chris Brown: "I feel personally they're waiting for him to die, and other veterans to die, before they step up." Brown thinks the VA delays are just about saving money. December 2015 the VA Secretary announced he's changing the regulations so Camp LeJeune vets who get sick with certain illnesses will automatically qualify for disability benefits. When we asked the VA about George, a spokesman told us he would likely be covered but that the feds won't pay any disability until the rules are finalized. And that could take a minimum of another year. More than likely too late to help George.
PTSD: What's working, what's ahead? (San Diego Union-Tribune)
As U.S. troops continue to come home with invisible wounds, research — including a big chunk being conducted in San Diego — continues to change the understanding and treatment of post-traumatic stress disorder. UC San Diego scientists recently showed that genes make some people more likely to get the condition, which is also known as PTSD. More than 90 other PTSD studies are underway at clinics for the U.S. Department of Veterans Affairs in this region. Nearly 1,190,000 veterans obtained health services from the VA between Oct. 1, 2001 and March 31 of last year, according to the agency. Almost 379,000 of them were diagnosed with PTSD at some point. Navy veteran Jordan Miller is one of those patients. He's also considered a PTSD success story at the VA hospital in La Jolla, which is helping to promote June as PTSD Awareness Month. After completing 42 weeks of treatment as part of a research study that paired antidepressants with weekly "talk" therapy, he reports a night-and-day change in his PTSD symptoms. … The study that included Miller looked at how the antidepressant Zoloft interacts with exposure therapy, which asks PTSD sufferers to dissect their traumatic event over many sessions until it loses the power to cause anxiety. Miller agreed to functional magnetic resonance imaging, or fMRI, scans that examined how his brain responded to treatment by mapping blood flow. The former sailor said he didn't like the concept of group therapy. And the idea of being asked over and over how things "make him feel" was a deal-breaker. Exposure therapy felt like telling his story in an in-depth way, which was appealing. At his doctor's suggestion, Miller also got a service dog, Teddy. The corgi, a working breed, gives him peace of mind that no one is sneaking up on the house at night while they sleep. … PTSD is a relatively new field in medicine, acknowledged as a distinct disorder only 36 years ago. Today's treatments, which experts said are based on evidence of success, have been around for 15 years, said Sonya Norman of the VA's National Center for PTSD. And the past five years have been spent making them more known to the public, said Norman, who is also a psychologist at the San Diego VA. The future is likely about examining the usefulness of alternative or "complementary" medicine — such as meditation and accupuncture, which are popular but not yet totally proven to help alleviate PTSD — and about refining treatment so it can be tailored to each person. Genetics is emerging as a factor in PTSD research. A UC San Diego study published last month in the Journal of the American Medical Association Psychiatry found that two gene markers are related to a higher risk of PTSD. The study involved DNA samples from 13,000 U.S. Army troops and was done in conjunction with the Uniformed Services University and several other academic institutions. "We knew before this study that there was a genetic basis for PTSD. Of course, that doesn't mean it is caused entirely by genes. What it means is that some people are more susceptible than others," said Dr. Murray Stein, a UC San Diego psychiatry professor who was a co-principal investigator on the study. "We found there are some genetic variants that are associated with increased risk," he added. A genetic variant found in African-American soldiers with PTSD was significant, the research discovered. The same gene is related to autoimmune and inflammatory disorders, including multiple sclerosis, Type 2 diabetes, Celiac disease and rheumatoid arthritis. In some soldiers with European heritage, a link was found on a different chromosome. The increase in risk with these gene markers is relatively small, Stein said. But if more research bears out the concept, the practical application could be to help shape who is chosen for combat and how they are prepared. … Researchers at the San Diego VA are looking at how people with a certain gene might do better in one therapy than another.
VA to make hospitals more kid-friendly (Washington Examiner)
The VA has partnered with the nonprofit organization "KaBOOM!" in an effort to create play spaces for young children visiting family members at VA hospitals. The initiative will have KaBOOM! provide play spaces to hospitals across the country. "When veterans are dealing with a serious illness or injury, it can be incredibly stressful for their families, especially those with young children," said Secretary of Veterans Affairs Robert McDonald. "Our partnership with KaBOOM! will enable us to use the simple art of play to help keep the children and families of veterans happy and healthy." The VA has been the center of several controversial over the last two years, including the manipulation of data showing how long veterans are waiting for care, the inability to fire corrupt and negligent officials and hundreds of millions of dollars on construction contracts. However, the VA said the playground initiative is being sponsored by CarMax, which has made a "multi-million dollar commitment" to build four full-scale playgrounds and provide 30 grants for KaBOOM!'s "Imagination Playgrounds" across the country. Together, the groups will determine which VA sites have the greatest need for play areas, and they have already identified VA Medical Centers and VA Fisher Houses as ideal potential locations. "Through our partnership VA, together we are honoring and showing commitment to Veterans and military families by encouraging play, particularly for kids who need it most," said KaBOOM! CEO James Siegal.