June 13 Veterans News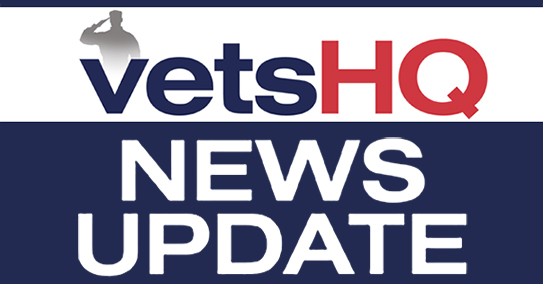 Editorial: Agent Orange study needed (Omaha.com)
Omaha World-Herald editorial: Fallout from the Vietnam War keeps coming. Four decades later, that fallout is spilling over from the war's veterans to succeeding generations: Serious, sometimes life-threatening diseases are cropping up in families of veterans who were exposed to the notorious exfoliant Agent Orange. The herbicide was sprayed over the jungles of South Vietnam from 1962 until 1971, when a study linked a key compound in Agent Orange to birth defects in lab animals. Health problems cropped up eventually for many exposed veterans. Richard Noddings, an Army veteran from rural Wilber, Nebraska, survived 18 months in Vietnam. Now, at 64, he uses a walker and suffers from fibromyalgia and heart disease. "Eventually, realistically, Vietnam will kill me," Noddings told World-Herald military writer Steve Liewer. "It's just taking its damn sweet time doing it." The federal government took years to acknowledge and confirm links between Agent Orange and certain health problems in Vietnam veterans. Now, as detailed in Liewer's recent reporting, the Vietnam Veterans of America and other advocacy groups believe that a variety of birth defects, diseases and medical conditions being seen in male Vietnam veterans' children and grandchildren are also tied to Agent Orange. Family after family told Liewer heartbreaking stories about diabetes. Cleft palate. Multiple myeloma and other cancers. Nerve damage. Defective connective tissues. Fused, misshapen fingers and toes. Army veteran Terry White remembers the birth of his daughter. "When (Christina) was born, the doctor examined her fingers, her toes, her mouth, everything," he said. "She pointed it out to me, all the things that were wrong. I just sat down and cried." The problem: Research is scant to determine whether Agent Orange and other toxic substances used in the war are truly responsible for the health problems suffered by the children and grandchildren of male veterans. The government does recognize links between the chemical and certain health issues suffered by children of female Vietnam veterans. For male veterans' offspring, only spina bifida has a recognized link. Scientists remain baffled by how men could pass other problems on to their children. Some hope a new field, epigenetics, will produce answers. Members of Congress and medical professionals are pressing to ramp up medical research into the issues, and the Veterans Administration is supportive. The latest proposal is the Toxic Exposure Research Act, which would establish a new research center within the VA, at an estimated cost of $74 million. The research would fold in the effects of exposure to oil fires and uranium in Kuwait during the Gulf War and the impact of burn pit smoke and toxic dust during the wars in Iraq and Afghanistan. About half the members of Congress support the bill. Co-sponsors include Nebraska Reps. Brad Ashford and Jeff Fortenberry, western Iowa Reps. Steve King and David Young and U.S. Sen. Chuck Grassley of Iowa. Other Midlands members voice support for more research but prefer other approaches or are still reviewing the details. Not even the VA is fully persuaded this approach is best. Dr. Ralph Erickson, post-deployment health consultant for the VA, would like to have the National Institutes of Health head the research, noting that the VA has little to do with pediatric health issues. Congress needs to nail these important decisions. But more importantly, it needs to take action, and soon. Families are suffering. Soon the great-grandchildren of Vietnam veterans will come along. They need a future free from the specter of Agent Orange.
Study: Almost half of female veterans have insomnia symptoms (News-Medical)
A new study sheds light on the prevalence of insomnia symptoms among female veterans. Results demonstrate that more than 47 percent of female veterans reported symptoms of insomnia that resulted in functional impairment. Of this sample group, less than one percent had a diagnosis of a sleep disorder based on medical records. "Results from the analysis provide a clinical decision tree identifying subgroups of women with high and low risk for insomnia symptoms," said lead author Kimberly Babson, PhD, Research Health Science Specialist at the National Center for PTSD — Dissemination & Training Division, VA Palo Alto Health Care System. "These results can be used by primary care clinicians to identify women that fit within these subgroups for referral, assessment and intervention of insomnia symptoms in order to decrease risk for the psychological, physical, and psycho-social consequences associated with insomnia." The research abstract was published recently in an online supplement of the journal Sleep and will be presented Sunday, June 12, 2016 and Wednesday, June 15, 2016 in Denver at SLEEP 2016, the 30th Anniversary Meeting of the Associated Professional Sleep Societies LLC (APSS). Data for this study were drawn from a cross-sectional survey among a national, population-based stratified random sample of female veterans using Veterans Health Administration primary care facilities.
'Radioactive Veterans': Documentary tells of fallout from nuclear testing (Greensboro.com)
The U.S. government killed Donald Guy. That's what Craig Kabatchnick of Greensboro believes. Kabatchnick, a lawyer, law professor and director of N.C. Central University's Veterans Law Clinic, represented Guy in his quest for disability benefits relating to radiation exposure as a Marine in 1953. Kabatchnick won the case in 2009, months before Guy died, but Guy's widow did not receive a settlement until this spring. Guy and his fellow Marines had watched nuclear-blast tests at Camp Desert Rock, Utah, in 1953. They were ordered to march toward the blast and remain at the test site for days, still wearing contaminated clothes, Kabatchnick said. "Only a handful of the veterans (who were exposed to the tests) have survived," he said. "They're all about 83." Kabatchnick's passion is "Radioactive Veterans: A New Look at Nuclear Testing in America," a documentary about Guy, his widow and civilians from St. George, Utah — called "downwinders" — who were exposed to radiation during tests in the area. In the wake of his son Ryan's suicide in 2012 and being diagnosed with acute Parkinson's disease, Kabatchnick was looking to leave a legacy and to create a piece of history. "After Ryan died, I didn't know my purpose in life," he said. He said he found a new purpose when he and a team of filmmakers began creating this documentary, which is in the production phase. A short version of the documentary will be screened Tuesday evening at Temple Emanuel. "We are all students of history, but when you become part of history, and we all are, there's nothing better in life," he said. A lot of the research for the documentary came from Kabatchnick's own experience in veteran law and his involvement in seeking benefits for Guy. … It was through the Guy case that he noticed a lack of writings about veterans of the atomic race. In 2013, he published a widely sourced academic law article titled "Radioactive Veterans: A New Look at the Nuclear History of America." "No law schools had done it," Kabatchnick said. The article outlined the life and legal battles plaguing nearly 400,000 veterans and their families, focusing on a denial of responsibility by the U.S. government that led to little-to-no compensation for the veterans. "What it involves is a complete disregard on behalf of the government to take care of atomic vets, which they knew were given lethal doses of radiation," he said. "They knew it." The documentary began as an assignment for Kabatchnick's 2013 veteran law class at NCCU. One of his students, Mark Walmper, a Marine Corps veteran passionate about helping atomic vets, became the documentary's director. "It seemed like a really, really great story," Walmper said. … Most of the testing in the U.S. took place in isolated deserts of Utah and Nevada, which has been the government's defense when denying claims. While the blasts were contained, the fallout spread to both immediate and far-away areas, creating severe health impacts on many people. … Kabatchnick said he hopes to help draft legislation to be introduced in Congress that would help veterans and their families fight for compensation for their service.
New York bill to support veterans who endured sexual trauma passes Assembly (North Country Now)
New York Assemblywoman Addie J. Russell (D-Theresa) announced that legislation she authored requiring the state Division of Veterans' Affairs to provide assistance to veterans who experienced military sexual trauma (MST) during their military service (A.7260A) has passed the Assembly on Wednesday. Military sexual trauma refers to sexual assault or repeated threatening sexual harassment that took place during a veteran's service and can be a stressor for Post-Traumatic Stress Disorder (PTSD). … This bill would require the state Division of Veterans' Affairs to develop a plan to provide assistance and benefits for veterans who experienced sexual trauma while on active duty or during military training. The legislation would also require county and city veterans service agencies, including the Jefferson County Veterans Service Agency and the St. Lawrence County Veterans Department, to assist members of the armed forces by reporting information on MST. "MST continues to be a serious issue that requires immediate solutions," Assemblywoman Russell said. … There were 6,083 reported assaults in Fiscal Year 2015, approximately a 180 percent increase from the prior fiscal year, according to a study released by the Pentagon. Pentagon officials estimate nearly nine out of every 10 of sexual crimes that occur in the military go unreported. The Department of Veterans Affairs medical staff treated more than 68,000 veterans in 2010 who reported they had suffered some form of sexual trauma during their military service. This marks the fifth consecutive year the bill has passed the state Assembly. It has yet to gain the support of the New York State Senate, "As chair of the Women Veterans Subcommittee and a member of the Veterans' Affairs Committee, I understand that our service members can no longer afford inaction on this issue," Assemblywoman Russell said. "I call on members of the state Senate to join us in support of this bill. We owe it to those who have served our country to enact this important piece of legislation." The bill was passed on the same day Assemblywoman Russell introduced a resolution oasking Gov. Andrew M. Cuomo to proclaim June 12 as Women Veterans Recognition Day in New York State. She noted there are currently 66,000 known women veterans from New York State. It also came on the 68th anniversary of the signing of the Women's Armed Forces Service Act of 1948 by President Harry S. Truman.
USC military center to begin Bay Area veterans study (USC News)
The Center for Innovation and Research on Veterans & Military Families has received funding to launch an in-depth study assessing the needs of veterans in the Bay Area, particularly the military-to-civilian transition issues facing LGBT veterans. Thanks to support from the Wells Fargo Foundation and Deloitte LLP, the San Francisco Veterans Study will poll 1,000 veterans on such topics as transition challenges, employment, finances, housing, health and access to services. The San Francisco study is the fourth study CIR has conducted of a large urban military population, and the third in California. Sara Kintzle, a research assistant professor overseeing the study, said CIR takes the opportunity to delve deeper into specific populations and subject matter in each of its studies. The most recent Chicagoland Veterans Study focused on female veterans and how military identity and perception may impact transition. The San Francisco study will add a focus on lesbian, gay, bisexual and transgender veterans, along with the experiences of those who commute into the city for services.
Opinion: VA Montana's revolving director's door (Billings Gazette)
Billings-Gazette:  Within a few weeks, VA Montana will have no permanent director, deputy director or chief of medical staff. The leadership vacuum coincides with continued vacancies in front-line staff, unacceptable waits for veterans' care and ongoing complaints of low employee morale. Johnny Ginnity announced last week that he is resigning effective July 1, after just more than a year in the director's job. He had been acting director for more than a year after the previous director left under a cloud. She also had a brief tenure. It's unclear why Ginnity, a veteran and long-time VA employee, resigned. His resignation became public knowledge the day before an administrative judge held a hearing in Helena on a former VA employee's allegations that a senior VA Montana supervisor retaliated against her for reporting a safety violation in the Fort Harrison operating room in 2014. Separately, the VA Inspector General is investigating issues with long appointment wait times in Montana, according to Sen. Jon Tester, a member of the Senate Veteran Affairs Committee. According to the U.S. Department of Veterans Affairs, as of June 1, there were 21,321 health care appointments in the VA Montana system. Those include 17,908 scheduled within 30 days and 3,413 that will keep veterans waiting more than 30 days. The Billings VA outreach clinic had nearly 1,000 appointments scheduled more than 30 days out. That's 21.39 percent of all scheduled Billings appointments. This is not the standard of care that Montana veterans deserve. Waiting times in Montana tend to be closely linked to staff vacancies. Loss of even one doctor or delay in recruiting can significantly increase wait times. As The Gazette has reported previously, there are continuing vacancies, especially for mental health professionals. Having heard rumors that Ginnity would resign, Tester confronted VA Secretary Bob McDonald the day before it became news across the state. McDonald told Tester the department's goal is to name Ginnity's successor within four months. Tester said that would be an acceptable timeframe, and he will hold VA accountable for meeting it. "We can't wait 13 months like last time," Tester said. McDonald is working on leadership succession planning for situations such as the Montana director's resignation. There is no such plan yet. Requirements for leadership succession planning are included in the Veterans First Act, which passed the Senate Veterans Affairs Committee with bipartisan support in April. But that legislation hasn't been brought to the full Senate for a vote. "Employee morale is low, it was low when he (Ginnity) got there, it hasn't improved," Tester said. "The issues that were there when he came on board haven't been fixed." As Tester said, employees are the VA's biggest asset. They must be held accountable and they must be rewarded when they do good work. The VA's regional leader, VISN Network Director Ralph T. Gigliotti, based in Denver, now is responsible for filling the Montana vacancy. He must recruit a leader who is experienced in health care administration, a hard worker with a proven record of success in inspiring staff to excel. More than anything, VA Montana needs a leader who will be completely dedicated to providing the highest quality care to our veterans. It's harder for front-line staff to do their jobs well when top leadership is in flux — or worse — in turmoil. VA Montana needs a leader who can energetically rebuild staff trust and empower them to fulfill their sacred duty of caring for America's heroes.
For arrested veterans, treatment instead of criminal charges? (NJ 101.5)
Veterans who have nonviolent brushes with the law could be diverted away from courtrooms into treatment for substance abuse and post-traumatic stress disorder, under a bill being considered by lawmakers that got its first approval last week. The "Statewide Veterans Diversion Program" aims to address addiction and mental illness issues among veterans that can often go untreated. Veterans have trouble adjusting to civilian life, or perhaps can't sleep and turn to alcohol, and then situations spiral as they interact – or overreact – with police. "We send these people into war to die, to get hurt, to be injured, and they don't come back the same way even if none of that happens to them. We have a moral responsibility," said Sen. Van Drew, D-Cape May. "When they come back, they are broken. And they're expected to just turn that switch off overnight. And instead of getting medals, they are getting convictions, and they're getting arrests," said Chris Adams, president of the Association of Criminal Defense Lawyers. Here's a sign of how consequential the proposal could be: The hearing in the normally placid Senate Military & Veterans Affairs Committee lasted more than 1 hour 40 minutes, which was longer than all seven meetings combined that the panel had held in the past 12 months. The bill, S307, would have the state the Department of Military and Veterans Affairs create a point of entry for active duty service members and veterans to access screening, counseling and treatment for mental health issues and substance abuse. Under the bill, police would be required to ask about a person's veteran status when taking a person in for disorderly-persons offenses and fourth-degree crimes. If they're a service member, the preference should be a diversion into treatment, rather than a criminal complaint. If a criminal complaint is filed, a judge could postpone court proceedings while a service member receives mental-health services, and a prosecutor could move to dismiss the charges after six months of progress and compliance with the intervention. Sen. Diane Allen, R-Burlington, described it as "a timeout" deserved by veterans who need something the criminal justice system can't provide. "I think we're going to make a difference in a lot of people's lives and not ruin their lives any further, which is often what we do," Allen said. New Jersey is one of 12 states that lacks a program diverting veterans accused of low-level offenses toward treatment programs instead of the criminal justice system. The courts do operate a program that provides veterans with referrals to mentors and service providers, but it's not a formal effort to potentially erase criminal charges. "As we've seen in other jurisdictions outside of New Jersey, this is a productive program. It gives us a chance to reclaim veterans who are on the brink of going to the wrong side and bringing them back," said Bob McNulty of the New Jersey chapter of Vietnam Veterans of America. Veterans advocate Joe Griffies said New Jersey could have been among the first states with such a program. He said a report making recommendations on policies that could help people with PTSD was done in the mid- to late-1980s, commissioned under Gov. Thomas Kean. "We haven't helped one veteran with this program that Gov. Kean did," Jeffries said. "It sat on a shelf. The only thing it helped: It collected dust for 30 years." Intervention programs similar to what's being considered in the Legislature are being used in Newark and Ocean County. But Timothy Wynn, a Marine Corps veteran and certified peer specialist, said lots of veterans cross the Delaware River to get help from the program run in the Philadelphia courts. "People from Jersey are coming there to get help. They're coming over the Tacony Bridge. They're coming over the Walt Whitman, the Ben Franklin, and they're getting help in the Philadelphia Veterans Court," Wynn said. Wynn himself is an intervention-program success story. He served in Iraq in 2003, returned with PTSD and was arrested seven times, spending a year in prison. When he was arrested an eighth time, he was sent to the Philadelphia Veterans Court and got the help he needed. "The Philadelphia Veterans Court took me out of the depths of hell and built me back up into a productive member of society," Wynn said. Every year, roughly 90,000 individuals released from United States jails are veterans, the majority of whom were incarcerated for nonviolent crimes. New Jersey is home to an estimated 413,000 veterans.
Honor Flight sends all-female group of veterans to D.C. (WinkNews)
A group of more than five dozen women who collectively fought in decades of conflicts from World War II to Afghanistan are taking part Saturday in the first all-female Collier County Honor Flight. The 66 veterans left the Naples Municipal Airport early Saturday morning to fly to Washington, D.C., where they're visiting a handful of memorials. It's part of a program established locally in 2013 to connect those who've served with the national monuments built in their honor.
74 homeless Indiana veterans receive federal funds to help them pay rent (Fox59)
Seventy-four homeless veterans in Indiana are getting places to stay with federal funds that will help them pay rent. The U.S. Departments of Veterans Affairs and Housing and Urban Development Veterans Affairs announced this month they are awarding $370,000 to Indiana agencies through the HUD-Veterans Affairs Supportive Housing Program that combines HUD rental assistance vouchers with case management and clinical services provided by VA. VA Medical Centers will refer homeless veterans to local housing agencies for the vouchers. Forty-five of the vouchers have been awarded to Indianapolis, 13 to Fort Wayne, six to South Bend and five each to Gary and Lafayette. HUD Secretary Julian Castro says the program has helped more than 111,000 formerly homeless veterans nationwide find homes.
Dentists offer services to veterans (AJC.com)
Of the more than 21 million veterans across the U.S. today, fewer than 10 million are enrolled for U.S. Department of Veterans Affairs health benefits, which for many does not include dental care. On June 25, Aspen Dental Care will host its second annual Dental Day of Service, offering free dental care for local veterans as part of the Healthy Mouth Movement, a community-giving initiative launched in 2014 to deliver free dental care and oral health education to people in need. "After the first day of services, we noticed a need among veterans for dental services, and since then Aspen has strengthened its commitment to serving veterans who so selflessly served our country," said Dr. Candace Lauderdale, Aspen Dental practice owner in Columbus, Ga., Lagrange, Ga., and Opelika, Ala. On this day, dentists and volunteers at nearly 400 Aspen Dental participating offices will open their doors to veterans across the nation. This community giving initiative has treated more than 7,000 patients for free, totaling more than $4.1 million in donated care since its start in 2014. The first priority is to get patients out of pain, make them aware of what other dental needs they have and connect them with free or low-cost resources in their community that will help them continue to address their dental care needs. In Georgia, the day of service will take place in Cartersville, Gainesville, Canton, Hiram, Douglasville, Carrollton, Newnan, Athens, LaGrange, Rome, Conyers and Cumming, The initiative is currently seeking veterans to sign up for this community event so it can continue to give back to those who have served. In addition to a nation-wide Day of Service, the Healthy Mouth Movement brings the Aspen Dental MouthMobile, a 42-foot dental office on wheels that provides free dental care to veterans across the country – directly into communities to allow easier access to care. "This effort has been life-changing for myself and my peers who get to see their smiles, health and confidence restored through the care they receive," added Lauderdale. "It's the least we can do to provide a service for their service and I am very proud to be a part of this effort."