June 10 Veterans News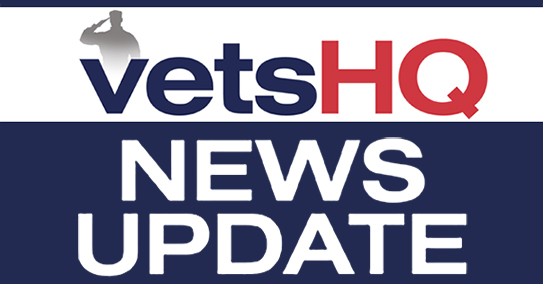 VA secretary again expresses regret that his Disney comment caused uproar (Stars and Stripes)
Veterans Affairs Secretary Bob McDonald said Thursday that he regrets the way people interpreted his comparing veterans' wait times for medical appointments to lines at Disney theme parks and said he wants the public to know that he takes seriously the challenges veterans face in accessing health care. "If any veteran or any person in the American public in any way thinks that we're not serious or any of the VA employees aren't serious about getting the veterans the health care they deserve, I regret that," McDonald said after a meeting with the USA TODAY Editorial Board Thursday. "Since I have been secretary, we have been working extremely hard on access to care." He said the agency has hired 2,000 doctors and 3,000 nurses, added 4 million square feet of space, extended clinic hours and upped the number of appointments last year by 1.6 million. McDonald explained that he believes measuring how long veterans wait for appointments is important but not the most important factor in evaluating performance. He said organizations in the private sector judge success based on customer satisfaction, and he wants the VA to do the same. "Really what we're trying to provide is an experience for the veterans that will cause them to say we're the best customer service organization in the federal government," he said. "That's our vision." Some Republican lawmakers, including Missouri Sen. Roy Blunt and Iowa Sen. Joni Ernst, called for his resignation after he said last month that "days to an appointment is really not what we should be measuring . . . When you go to Disney, do they measure the number of hours you wait in line? What's important? What's important is: what's your satisfaction with the experience?" Ernst called the comments "dishonorable" and Blunt said they were "preposterous" given how long veterans are waiting. As of June 1, more than 500,000 veterans were waiting longer than 30 days for appointments. That number is 150,000 higher than when McDonald took over in 2014. VA Deputy Secretary Sloan Gibson, who joined McDonald in the USA TODAY Editorial Board meeting, said that's because more veterans have been seeking care at the VA. He said a third of those veterans are waiting for less urgent care, such as optometry or podiatry appointments. But about 70,000 are waiting for more essential care, such as cardiology, oncology or urology. McDonald said the VA has conducted two nationwide stand-downs, where the most urgent cases have been addressed, and he said a third is scheduled. … Some of those veterans may have been waiting much longer than the list suggests. After the wait-time scandal in 2014 — when at least 40 veterans died awaiting care at the Phoenix VA — the VA stopped releasing data showing how long veterans wait between scheduling an appointment and being seen. Instead, the agency only releases data showing the time between their "desired" appointment date and when they are seen. That measure, however, is subject to manipulation by schedulers and so is unreliable, the GAO and VA Inspector General have concluded. Fudging those dates was a key way that VA employees falsified wait times leading up to the crisis in 2014, and the GAO recently concluded schedulers have continued to input the wrong dates, hiding how long veterans are waiting. But McDonald and Gibson said they will not go back to releasing the other data. They said the data is not useful, particularly in cases where doctors have said veterans should return for appointments in six months, for example. In addition, Gibson claimed the media would blow it out of proportion. He said that when the crisis first broke in 2014 and the VA released an internal audit flagging 111 medical centers for further investigation of potential wait time manipulation, media outlets incorrectly reported that manipulation or falsification actually occurred at all of them. … In reality, a USA TODAY analysis of 70 wait-time investigations completed as of April this year found that employees at 40 VA facilities in 19 states and Puerto Rico regularly manipulated veteran wait times, and supervisors in at least seven cases instructed them to do it. In most cases, investigators blamed inadequate training and not deliberate fraud. Gibson said that media reports suggesting it was more widespread or malicious have misled the public. "Here's the real tragedy in all of that: When veterans read that kind of crap, they decide they're not going to come to VA for care, because they won't get timely care, or they're going to be cared for by some lazy, corrupt bureaucrat who doesn't care a whit," Gibson said. "You go visit people that work at VA in their work environment to find out whether or not they care. They care." He worries that giving out more wait time data would lead to similar false impressions. McDonald said the agency intends in the coming months to release the satisfaction data that he believes is a more important measure of success. Publicly available data shows less than half of veterans — 48% — report always getting an appointment for urgent care when they need it, according to a third quarter 2015 survey. Some 58% get routine care when they need it. Survey data show VA scores on those measures are 6 percentage points lower than the private health care sector.
Advocate: VA must reform appeals process 'sooner rather than later' (Military.com)
A director at the Veterans of Foreign Wars doesn't know if Congress will pass legislation aimed at fixing the VA appeals claims backlog before or after the November presidential election. But given the problem has been growing for several years — and a roughly 18-month implementation window, Gerald Manar is comfortable saying his organization "certainly supports addressing this problem and getting it done sooner rather than later." In an interview Thursday with Military.com, the national services director for the VFW added, "but the problem is, this is a major election year." With all 435 members of the House and 34 senators — about a third of the Senate — seeking re-election in the fall, there is little time to get a proposed appeals reform bill through the two congressional veterans' affairs committees and out to the two chambers for votes. "The VA is pushing very hard to get both committees to do something this year," he said. "Whether it happens before July [when Congress goes into recess] or in the lame duck session, they understand that if it doesn't get done this year, it'll be another year before it gets done." Manar also noted even if the bill is approved by Congress, about a year and a half will pass before the Department of Veterans Affairs can actually begin implementing it. "I think 18 months is a realistic amount of time to gear up to take on the new claims processing initiative," he said. There will be changes required to VA information technology systems and a host of other modifications to the process, he said. "We saw with the Choice Act that if you rush it, you don't do a good job," Manar said. He was referring to legislation intended to give veterans greater choice and more opportunities to go outside the the department for care. But the bill translated into different types of agreements for different providers, and thus problems for veterans trying to get treatment. "The VA got burned on that once; they don't want to rush [this]." Manar said. A key sticking point with the reform package the VA proposed to Congress is that it would not grandfather the 450,000 veterans with pending appeals. Sen. Johnny Isakson, a Republican from Georgia and chairman of the the Senate Veterans Affairs Committee who sponsored a related bipartisan bill along with ranking member Sen. Richard Blumenthal, a Democrat from Connecticut, said Congress still needs to know "what we do with the 450,000 [veterans] that are waiting." The bipartisan Veterans First Act already includes a pilot program for fast-tracking new appeals using a "fully developed claim" system. Here, veterans would submit all pertinent medical and health records at the time of their claim, certifying they have no further evidence to include. This would allow for a speedier disposition of the claim, they say. But those who filed under the existing system cannot simply be moved into a new system. The VFW and other veterans' service organizations, including The American Legion, have been meeting regularly with VA officials and lawmakers to come up with the reform package. The initiative before Congress would modify the current appeals system by establishing three options for veterans dissatisfied with a claims decision. Currently, a veteran may file an appeal that must wait with 450,000 others in the system. The advantage is the veteran may continue to add evidence to the claim along the way. The disadvantage is the time required for processing. VA officials have testified that, on average, a claim adjudicated by the appeals board in 2015 had been in the system for three years, though at least one appeals claim has been in the system for 25 years. The plan now being pushed by the department and drafted with the help of veterans' service organizations would add two new appeal options, or what some backers call lanes. Lou Celli, national director of veterans affairs and rehabilitation at The American Legion, likens the proposed options to off ramps, getting the veteran off the crowded current lane and into faster ones. One new lane would give veterans challenging a decision the option to have it looked at by a different reviewer simply based on the argument the initial decision was wrong. The second new path would allow the veteran to appeal directly to the court with only the information submitted already — nothing added to it. "The advantage to [these lanes] is the lines are very short and you can get a decision in a very short time," he said. In both cases, the new paths preclude adding more evidence to the case file as it goes forward, something veterans have always valued. Celli said the Legion is "100 percent behind the appeals modernization" being proposed. Along with other organizations, he said, they helped write it. Under the proposal being offered, veterans lose no rights and the VA is able to process claims in an expeditious manner, he said. "We in good faith and in consultation with other VSOs and stakeholders sat down with [the Board of Veterans Affairs] and the Veterans Benefits Administration and went into closed-door meetings for three solid days about three months ago and been working together ever since," he said, "to hammer out details to make sure the final product is good for veterans."
Ex-U.S. defense brass form gun control group for veterans (Reuters)
A gun control group to prevent suicides among U.S. veterans has been formed by retired U.S. Central Intelligence Agency chief David Petraeus and former astronaut Mark Kelly, it said on Friday. About 22 U.S. veterans commit suicide every day and almost 70 percent kill themselves with a firearm, the Veterans Coalition for Common Sense said in a statement, citing government data. Veterans are often afflicted with depression and Post-Traumatic Stress Disorder. The coalition will lobby to close loopholes in background check laws and partner with other veterans groups to boost mental health, it added. Kelly, a former Navy captain, became a vocal gun control advocate after his wife, former Arizona congresswoman Gabrielle Giffords, was shot in the head in 2011 in an assassination attempt. In 2013 the couple formed another gun control group, Americans for Responsible Solutions. Petraeus, a retired four-star general, resigned as director of the CIA in 2012 after it was revealed he was having an affair with his biographer. The coalition's advisory committee includes former CIA director Michael Hayden and Stanley McChrystal, former commander of U.S. and North Atlantic Treaty Organization forces in Afghanistan.
Brain study helps explain some veterans' agony (NBC News)
A new brain study may help explain the agonizing and puzzling symptoms suffered by so many combat veterans, from headaches to fuzzy thinking, military researchers reported Friday. They found a unique pattern of scarring in the brains of men who died days or years after being in or near powerful explosions. The scarring doesn't look like damage sustained by people with other types of brain injury, such as sports or car accidents, the team at the Uniformed Services University of the Health Sciences (USU) in Maryland said. Now they're hoping to find a way to see the same damage in veterans who are still alive, and to look for ways to help them. "What we are detecting is the brain attempting to heal damage and that's the scarring," Dr. Daniel Perl of USU told NBC News. The symptoms once were called "shell shock" and they've been consistent in war after war: headaches, difficulty concentrating, sleep disorders, memory problems, depression and anxiety. The modern term is traumatic brain injury or TBI. Conventional imaging shows nothing. Sometimes sufferers have been accused of malingering, with consequences ranging from summary execution during World War One to less-than-honorable discharge in more recent times. Perl and colleagues looked at the donated brains of eight men who survived explosive attacks but died later — some from their injuries, others from causes that may have reflected their suffering: suicide and drug overdoses. They compared them to the brains of 15 civilians, including those with old brain injuries from sports or vehicle accidents. These include people who had abused opioid drugs over time, so as to mirror the cases of the veterans who had abused drugs in case the drug abuse caused a pattern of brain damage. One of the men whose brain was examined had been a highly decorated career military officer. "Colleagues considered him highly competent, reliable, and emotionally stable," the team wrote in their report, published in Lancet Neurology. "According to members of his team, they routinely experienced blast exposures during training exercises and combat missions with bombs landing or improvised explosive devices detonating in close proximity," they added. After he retired, the veteran, who is not identified, said he had not reported his TBIs for fear of being discharged. "He complained of headache and memory problems and described trouble maintaining mental focus, which he attributed to severe sleep disturbance. He often lost coherence of thought and jumbled his speech." His wife said he moved slowly, forgot family plans and became uncharacteristically angry. Doctors said he failed to make eye contact but an MRI scan showed nothing unusual. A month later, he shot and killed himself. Perl's team also examined the brains of civilians with chronic traumatic encephalopathy or CTE, the now-notorious pattern of brain damage most commonly linked with football players. The two groups do not have the same pattern of brain damage, Perl and colleagues report in the journal Lancet Neurology. What they saw in the veterans made perfect sense, says Perl, once they saw it. "Where the scarring is, it's just under the superficial covering of the brain, around the penetrating blood vessels … (and) at the junctions of the gray matter and the white matter," he said. "It's basically interfaces between structures that have different physical properties, different densities." So for instance, the scarring is where squishy gray matter meets the firmer white matter of the brain. The veterans whose brain injuries occurred just days before they died had less scarring, Perl said. "We saw the embryonic formation of a scar," he said, something that strengthens the theory that the blast itself causes the damage. Can the scarring be linked directly to symptoms? The headaches, probably, Perl says. He doesn't want to speculate on the rest. "However I think it is fair to say that if we are correct, that this scarring produces dysfunction in this area of the brain, this would produce significant problems in terms of functioning and dealing with day-to-day life," he said. Now it's critical to find a way to identify the scarring in living people, he said. "Now that we know where to look and what we are looking for, I am confident we will find a way to identify this … so we can try to help them," he said.
Ex-VA manager claims retaliation for making safety report (Billings Gazette)
A senior leader at the Veterans Affairs Medical System in Montana retaliated against a former top manager for filing a patient safety report over an operating room error in 2014, the former manager said in a whistleblower claim. The allegations by former Associate Chief of Inpatient Care Dianne Scotten describe a "culture of fear" among workers in the VA Montana system in recent years as a result of internal strife and fear of retribution for going outside an employee's chain of command. The allegations heard Thursday by an administrative judge come amid an internal investigation into allegations of misconduct by senior leadership and VA Montana Director John Ginnity's announcement Wednesday that he plans to resign next month. It was not clear if the investigation is related to Scotten's claims, and Ginnity did not give specific reasons for his departure. VA officials said Thursday there was no retaliation against Scotten for making the patient safety report, and that the idea of a culture of fear within the VA is based on vague allegations, not concrete evidence. "That's the product of gossip, not the product of retaliation," said VA attorney Melissa Lolotai. A little more than a month after taking her job with the VA at Fort Harrison, Scotten reported to the VA's Quality Management Program that there was a dispute over whether a surgical towel count had been completed during an operation. Surgical towels are counted to ensure that none remain inside a patient during a surgical procedure. As a result of Scotten's report, an investigation was conducted, leading to changes in operating room procedures and the use of a new type of surgical towel that can been seen by x-ray. Almost immediately after making the report in April 2014, Associate Director for Patient Care Services Norlynn Nelson reprimanded Scotten, reassigned her duties, cut off communication with her, shut her out of meetings and prevented her from participating in corrective actions following another operating error, said Jill Gerdrum, Scotten's attorney. Scotten filed a grievance that Ginnity was late in responding to, and she left the VA in December to take a job with the Montana Department of Public Health and Human Services. "She felt she had to resign because she had no other choice," Gerdrum said. Scotten was underperforming in her job and had alienated the nurse managers under her by talking about them to other staff, Nelson testified. That upset an already tense situation among operating room staff members who had been in conflict with one another before Scotten's arrival, Nelson said. One nurse manager was upset that Scotten had gone outside their department with her report instead of speaking to the nurse manager first. But Nelson said she did not retaliate against Scotten for filing the report. "I can see why she did. Good on her," Nelson said. Instead, Scotten was reassigned away from the operating room to give her a better chance to learn the VA system and excel in her job, Nelson said. Scotten filed a claim with the U.S. Merit Systems Protection Board, which hears federal employee appeals for actions taken against them. She is asking Administrative Judge James Kasic to award monetary damages for violations of the Whistleblower Protection Act. Kasic heard testimony in the case on Thursday but did not make an immediate ruling. The VA's Office of Accountability Review is investigating allegations of senior leadership misconduct at the Fort Harrison medical center, according to a May 23 letter from VA Under Secretary for Health David Shulkin to U.S. Sen. Steve Daines. The investigation was prompted by allegations made by employees or former employees, and does not name a particular leader at the VA as its subject.
Ex-Cleveland VA director to be sentenced for corruption crimes (Cleveland.com)
William Montague, the former head of the Louis Stokes Cleveland VA Medical Center, is scheduled to be sentenced to prison Friday, more than two years after he pleaded guilty to 64 corruption-related charges. Montague, 64, will be the final defendant as part of a wide-ranging FBI investigation into Cuyahoga County's pay-to-play political system. More than 60 government officials, employees and contractors were charged as part of the case. He pleaded guilty in 2014 to defrauding the VA through bribery and kickback schemes where he accepted tens of thousands of dollars from contractors in exchange for inside information. U.S. District Judge Sara Lioi in Akron will sentence the Brecksville resident Friday afternoon. In a sentencing memorandum filed last week, Montague's attorneys asked for a prison sentence of four years, three months in prison. He has also agreed to pay nearly $390,000 in forfeitures, restitution and fees. Montague is free on bond. Montague, who headed the Cleveland VA between 1995 and 2010 and later headed the VA in Dayton, gave confidential information to the New York firm CannonDesign which gave the company a leg up when bidding on projects. As part of his plea agreement, he testified against Mark Farmer, then a CannonDesign architect who bribed Montague for the confidential information. A jury found Farmer guilty in August and he is now serving a 33-month prison sentence. Montague also gave confidential information to electrical contractor Michael Forlani, the former owner of Doan Pyramid Electric in Cleveland, and head of Veterans Development LLC. Veterans Development LLC was selected by the Department of Veterans Affairs in 2005 to develop and manage the consolidation of the VA's Brecksville campus with an enlarged campus near University Circle. The development included a new administration building and parking garage at East Boulevard and East 105th Street, adjacent to the VA hospital. A 122-bed dwelling for homeless veterans was privately financed. Forlani is serving an eight-year prison term for racketeering, bribery and other corruption-related crimes. The U.S. inspector general in 2012 concluded that the decision to consolidate the VA centers was "fundamentally flawed." The inspector general said the consolidation, instead of saving money, would cost the VA nearly $500 million over the next 20 years.