June 22 Veterans News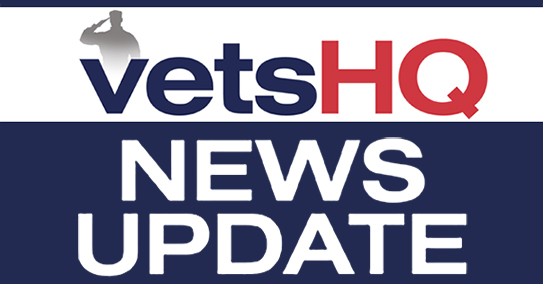 Retired Army Vietnam vet to receive the Medal of Honor (Military.com)
President Obama will award retired Army Lt. Col. Charles Kettles the nation's highest award for heroism for saving 44 American soldiers during a May 15, 1967 enemy ambush in the Vietnam War. On Monday, July 18, 2016, Kettles is scheduled to receive the Medal of Honor for conspicuous gallantry for his actions while serving as a flight commander assigned to 176th Aviation Company (Airmobile) (Light), 14th Combat Aviation Battalion, Americal Division. "Then-Major Kettles distinguished himself in combat operations near Duc Pho, Republic of Vietnam, on May 15, 1967," according to a June 21 White House press release. "He led a platoon of UH-1Ds to provide support to the 1st Brigade, 101st Airborne Division, during an ambush by a battalion-sized enemy force." After leading several trips to the hot landing zone and evacuating the wounded, he returned, without additional aerial support, to rescue a squad-sized element of stranded soldiers pinned down by enemy fire. Kettles is credited with saving the lives of 40 soldiers and four of his own crew members, according to the press release. Kettles was born in Ypsilanti, Michigan on Jan. 9, 1930. He was drafted into the Army at age 21 while enrolled in Michigan State Normal College (now Eastern Michigan University) where he studied engineering. Upon completion of basic training at Camp Breckinridge, Kentucky, Kettles attended Officer Candidate School at Fort Knox, Kentucky, and earned his commission as an armor officer in the U.S. Army Reserve, Feb. 28, 1953. Kettles graduated from the Army Aviation School in 1954, before serving active duty tours in Korea, Japan and Thailand. Kettles volunteered for active duty in 1963. He attended Helicopter Transition Training at Fort Wolters, Texas in 1964. During a tour in France the following year, Kettles was cross-trained to fly the famed UH-1D "Huey." In 1966. Kettles was assigned as a flight commander with the 176th Assault Helicopter Company, 14th Combat Aviation Battalion, and deployed to Vietnam from February through November 1967. His second tour of duty in Vietnam lasted from October 1969, through October 1970. In 1970, Kettles went to Fort Sam Houston in San Antonio, Texas, where he served as an aviation team chief and readiness coordinator supporting the Army Reserve. He remained in San Antonio until his retirement from the Army in 1978. Kettles has numerous awards and decorations including the Distinguished Service Cross, the Legion of Merit, the Distinguished Flying Cross, the Bronze Star Medal with one bronze oak leaf cluster, Air Medal with Numeral "27," and the Republic of Vietnam Gallantry Cross with bronze star. After leaving active duty, Kettles established a Ford dealership in Dewitt, Michigan, and continued his service with the Army Reserve as a member of the 4th Battalion, 20th Field Artillery. Kettles completed his bachelor's degree at Our Lady of the Lake University, San Antonio, Texas, and earned his master's degree at Eastern Michigan University, College of Technology, in commercial construction. He went on to develop the Aviation Management Program at the College of Technology and taught both disciplines. He later worked for Chrysler Pentastar Aviation until his retirement in 1993. Kettles currently lives in Ypsilanti, Michigan, with his wife Ann.
Bill to help prevent suicide among female veterans moves to president's desk (VCStar.com)
The House passed a measure Tuesday evening aimed at finding and implementing the best ways to prevent suicide by female military veterans. It is now headed to President Barack Obama to be signed into law. The House version of the measure was introduced last June by U.S. Rep. Julia Brownley, D-Westlake Village. The Senate bill introduced by Barbara Boxer, D-Calif., passed on June 7. Female veterans are six times as likely to commit suicide as nonveteran women, according to studies undertaken by the Department of Veterans Affairs. The National Institute on Mental Health has also noted the trend. VA researchers found that women aged 18 to 29, many of them veterans of Iraq and Afghanistan, are 12 times more likely than their non-veteran counterparts to commit suicide. "I'm so pleased this legislation is on its way to the President's desk because it will save lives among our nation's female veterans," said Brownley. "The Female Veteran Suicide Prevention Act will lead to a better understanding of the factors that contribute to the alarmingly high suicide rates among women veterans so that we can design more effective suicide prevention programs." The bill adds women-specific references to the U.S. Code regarding veterans benefits and establishes ways of measuring the effectiveness of suicide-prevention efforts for women veterans. In an interview in February, Caitlin Thompson, director of suicide prevention and community engagement at the Department of Veterans Affairs, said a variety of efforts are already underway to prevent suicide, including flagging medical records if a veteran mentions thinking of committing suicide. One known factor leading to suicide is separation from active-duty service. Suicide rates are steady over a longer period of separation from service for women, while the rate for men declines over time. Studies have also looked at the prevalence of sexual trauma for women leading to suicide. About 95 percent of Ventura County's 42,000 veterans are men, according to the county's veterans services officer, Mike McManus. The current two million female veterans nationwide is a rapidly increasing demographic, Brownley has noted, explaining her interest in seeking a reduction in their suicides.
Bipartisan bill to make dental coverage available to all veterans introduced (The Ripon Advance)
Bipartisan legislation recently introduced by U.S. Sen. Richard Burr (R-NC) would reauthorize a veteran dental insurance pilot program and expand access to all veterans who don't already receive dental benefits. The VA Dental Insurance Reauthorization Act, S. 3055, would reauthorize the dental insurance pilot program that was created through a provision Burr included in the Caregiver and Veterans Omnibus Health Services Act of 2010. Burr offered the bill with original cosponsor U.S. Sen. Jon Tester (D-MT). Established in 2014, the dental insurance pilot program has been providing veterans and their dependents with access to dental insurance for three years and is scheduled to sunset in 2017. "The veterans dental insurance pilot program is a success," Burr said. "We know that access to dental care is important to maintaining overall health. The veterans' dental insurance program works and it is time to give all of our veterans access to this insurance." The Department of Veterans Affairs (VA) currently provides full dental coverage to select classes of veterans – 100 percent disabled veterans, former prisoners of war and veterans who have a service-connected dental disability. The dental insurance pilot program is currently operated through contracts with Delta Dental and Metlife. The pilot program enables veterans to pay low premiums — $13.88 per month for a single veteran in Raleigh, North Carolina, for example — while monthly premiums cover entire program costs. Tens of thousands of veterans and veteran family members could lose access to dental coverage if the pilot program sunsets as scheduled in 2017, according to Burr.
Senate identity theft bill tells VA to stop using social security numbers (NextGov)
The Veterans Affairs Department has come under fire repeatedly for failing to properly secure agency laptops crammed with veteran data, including Social Security numbers, mistakenly mailing forms to the wrong people and other mishandling of veterans' personal information. A new bipartisan solution? Stop using Social Security numbers at VA. The Veterans' Identity Theft Protection Act, introduced last week by Sens. Tammy Baldwin, D-Wis., and Jerry Moran, R-Kan., would require VA to discontinue the use of Social Security numbers to identify veterans in all VA IT systems. The bill calls for VA to phase out the use of Social Security numbers within two years for veterans submitting new claims and five years for veterans currently in VA's systems. VA may continue to use Social Security numbers to identify a veteran only if the department needs it to transfer information to another agency's system — the Defense Department, for example — that still uses Social Security numbers. VA officials have long maintained that one of the agency's biggest challenge when it comes to information security doesn't have anything to do with software patches or tech tools but simply reducing human error that results in lost devices or mismailed forms. The legislation was spurred by a local Wisconsin news report in March 2015 that revealed a list containing Social Security numbers of hundreds of veterans was mistakenly emailed to a "random citizen." "Our veterans should never be put at risk of identity theft with information that they have entrusted to the VA," Baldwin said in a statement. "That is why I am bringing this bipartisan solution forward to make certain that the VA stops using Social Security numbers to identify our veterans." The legislation has been referred to the Senate Veterans Affairs Committee.
As VA privatization debate heats up, federal union, VSOs back agency's mission (Federal News Radio)
The Veterans Affairs Department says it's beginning to earn back the trust and confidence of the veterans it serves — and its own employees — at a pivotal time for the agency's future. "This is a new VA," Undersecretary for Health David Shulkin said June 21 at a joint Roosevelt Institute and Union Veterans Council conference in Washington. "We recognize, particularly coming out of this crisis, that we can't do this alone. As much as we want to do everything and meet all the needs of veterans, we need the country's help. We need to be working with community providers in the right way." The debate over the "right way" is picking up steam now as Congress, the VA and veterans service organizations discuss what role the department will play in veterans health care into the next administration and well into the future. The American Federation of Government Employees, which represents roughly 230,000 VA employees, and with several veterans service organizations joined the VA in calling for support and partnership from the private sector to help the department meet its mission. … VA's self-reported "trust and confidence score" rose from 47 at the end of fiscal 2015 to 57.5 at the end of the first two quarters of 2016, Shulkin said. VA also earned noticeably higher employee engagement scores — from 267 points in 2015 to 313 points now. Employees also indicated higher satisfaction so far this year on nearly every individual aspect of engagement. … VA is also beginning to fill several top seats at the department's medical centers. A few months ago, VA told Congress it has 35 leadership vacancies at its hospitals across the country. "It's very hard to create change and have stability in an organization without a leader," Shulkin said. "Today, we've just named 28 people selected, 28 medical center directors out of those 35." VA is still looking for 13 more directors, as six more of its medical center leaders are planning to retire this year, he said. Shulkin's comments come roughly 10 days before the VA Commission on Care is expected to submit its final report on the department's health care systems and organizational structure to Congress and President Barack Obama. According to the draft report, the congressionally-appointed, 15-member commission will suggest a major overhaul to the Veterans Health Administration's personnel system, as well as several options to gradually shift more health care options from VA medical centers to private community providers. … Several veterans service organizations say they're concerned that private providers lack the same knowledge that VA providers have of veterans health issues and their combat history. They generally agreed most private providers take a different approach to mental health, which the VA incorporates in every aspect of its care.
VA nurse sentenced for stealing veterans' painkillers (timesunion)
A former hospice nurse at the Stratton VA Medical Center was sentenced Wednesday to 6 years and 10 months in federal prison for stealing addictive painkillers from syringes and replacing them with anti-psychotic medication to cover up his crime. Attorneys for Nathan Baum tried to convince Senior Judge Lawrence Kahn that Baum, an Iraq war veteran they argued suffered from pain, should not receive any time behind bars. The East Greenbush man used his password to steal the painkillers — intended for veterans — from at least 25 syringes between April 8 and May 16 in 2014, according to federal court records. In February, Baum pleaded guilty to tampering with a consumer product, and obtaining controlled substances by deception and subterfuge. The licensed practical nurse stole syringes containing oxycodone hydrochloride, a highly addictive pain reliever used to treat severe pain, and replaced the drugs with Haldol or haloperidol, used to treat mental health disorders and uncontrolled movements and agitation. Baum's crime was thwarted in late 2014 when his supervisor noticed he was slurring his speech and his pupils were affected. Baum admitted he was addicted to painkillers and that he had replaced drugs. "Nathan Baum, over his adult life, had committed himself to service to his country and to the care of others," his attorney, Assistant Federal Public Defender Timothy Austin, said. "Then, during several months of medical treatment for kidney stones and common chronic back pain, he was 'prescribed into an addiction' after having no history of drug addiction. "The disease of addiction robbed him of his judgment and the full rational awareness of consequences of actions which he otherwise never would have committed. His case is about the tragedy of addiction and the havoc it wreaks." Federal prosecutors were less sympathetic. "The defendant did not simply steal drugs," Assistant U.S. Attorney Elizabeth Rabe said. "The defendant accessed oxycodone hydrochloride syringes in locked containers by typing in a patient's name and hitting 'cancel/remove.' The defendant opened the syringes, removed the oxycodone hydrochloride, and replaced it with Haloperidol, an anti-psychotic medication."