June 21 Veterans News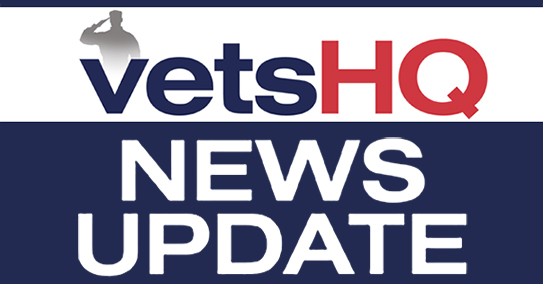 Report: Wait times manipulated at Houston-area VA clinics (Seattle Times)
Staff at Houston-area Veterans Affairs facilities improperly manipulated wait times for Texas veterans wishing to make a medical appointment, according to a federal report released Monday. The Department of Veterans Affairs' Office of Inspector General said more than 200 appointments were incorrectly recorded for the year that ended in June 2015. Two former scheduling supervisors and a current director of two VA clinics instructed staff to incorrectly record cancellations as being canceled by the patient, the report shows. Veterans in many instances then encountered average wait times of nearly three months when the appointments were rescheduled. "These issues have continued despite the Veterans Health Administration … having identified similar issues during a May and June 2014 system-wide review of access," according to the report. "These conditions persisted because of a lack of effective training and oversight." Federal inspectors also determined that wait times for other veterans were understated by more than two months. As a result, wait times "did not reflect the actual wait experienced by the veterans and the wait time remained unreliable and understated." VA officials in the Houston area were directed to provide additional training for staff, improve scheduling audit procedures and take other steps to correct the lingering issue. Similar problems have been found in other states. Scandal erupted in Phoenix nearly two years ago, following complaints that as many as 40 patients died while awaiting care at the city's VA hospital. VA employees in Texas have previously reported to investigators that they sometimes engaged in misleading scheduling at the behest of their supervisors. But supervisors and administrators at many facilities denied there was a systematic effort to manipulate wait time data. Some told investigators that schedulers may have misunderstood directives, while others said employees had since been retrained to correct the practice.
Veterans add voices to the gun control debate after Orlando attacks (Stars and Stripes)
Veterans are becoming more vocal in the nation's gun control debate, using their service and experience with weapons as a platform in the wake of the Orlando nightclub killings. Veterans have blitzed the media in recent days to make their arguments. Retired Army Gen. Stanley McChrystal highlighted one side of the debate in the New York Times, writing that veterans should amplify lawmaker efforts to pass legislation aimed at more stringent background checks, including restrictions on felons, domestic abusers and individuals who have been subject to terror investigations by the FBI. Roughly 2.5 million troops have deployed to Iraq and Afghanistan, with many earning experience and perspective on the utility of firearms at war and home. Much of the domestic gun control debate centers on the AR-15 family of rifles, first introduced in the late 1950s and later adopted by the U.S. military in the 1960s during the war in Vietnam, when it was designated as the M-16. The M-4, a carbine variant of the M-16 with a collapsible stock and shortened barrel, has become the standard service weapon for military and tactical police units. … McChrystal, senior commander of U.S. forces in Afghanistan from 2009-2010, resigned after critical comments about President Barack Obama's war policies were made public in Rolling Stone magazine. On June 10, McChrystal joined a group of former military officials and veterans called Veterans Coalition for Common Sense to lobby lawmakers for tighter gun laws. The group launched their initiative two days before Omar Mateen, 29, killed 49 and wounded more than 50 in a gay nightclub in Orlando. The attack killed an Army reservist and an Army veteran. Former infantry officer Nate Bethea went a step further in his New York Times Magazine commentary piece also published Thursday. Bethea wrote variants of the weapon he carried in Afghanistan — the standard issue M-4 semi-automatic carbine rifle — have little practical use outside a war zone. … On Monday, Bethea told Stars and Stripes that he's not a gun expert, but he knows a lot about shooting a M-4. "The notion of someone needing a rifle like that for home defense or any other purpose seems like a retroactive justification," he said. Bethea, who has been familiar with firearms since a young age, said he is not against all gun ownership. His parents use a Winchester .22 rifle to defend livestock in rural Indiana from predators. But military-grade rifles are a step too far for practical defense, he said. … Former Navy SEAL Dom Raso took the opposite viewpoint on the AR-15 rifle in a video released Wednesday by the National Rifle Association. The video, titled "The AR-15: Americans' Best Defense Against Terror and Crime," opens with President Barack Obama and Democratic presidential frontrunner Hilary Clinton making remarks about "assault weapons" and "weapons of war," terms commonly associated with the AR-15 semi-automatic rifle. AR-15-style rifles are the most popular rifles in the country, according to the NRA. … The video has generated more than 300,000 views in less than a week and landed Raso on a Fox News segment Thursday morning. Raso did not reply to an interview request from Stars and Stripes. Online military communities have also joined the gun debate. … The high-profile discussion on gun control policy continued as four gun-focused bills introduced by the Senate were voted down Monday, which included measures to bolster background checks and restrict people on terrorist watch lists from purchasing firearms. "I don't see why we make these things so readily available when they're designed specifically to kill the enemy," Bethea said, speaking about AR-15-style rifles.
Senators pushing new law for firing VA employees (Stars and Stripes)
Senators were working against the clock Tuesday on new legislation allowing the Department of Veterans Affairs to quickly fire employees for bad conduct or poor performance after a current federal law was shot down. Sen. Johnny Isakson, R-Ga., chairman of the Senate Veterans Affairs Committee, said he was meeting with the highest ranking Democrat on the committee in an effort to jump-start a bill and move it to a Senate vote before the upcoming summer recess starts in July. The committee warned that without a new law the VA will be adrift and unable to effectively root out bad managers after Attorney General Loretta Lynch recently decided a law passed by Congress in 2014 amid a nationwide wait-time scandal is unconstitutional. The VA said last week it will no longer use the law — much to the frustration of senators. "Nothing is going to stop us as a committee from pursuing that [new legislation] until it happens because until we do the VA is going to be in jeopardy," Isakson said. The VA has struggled to punish executives accused of wrongdoing since employees covered up long waits at veteran hospitals across the country and an investigation found a corrosive management culture. The decision by Lynch came amid a lawsuit by Sharon Helman, a former Phoenix VA hospital director who was at the center of the 2014 wait-time scandal and is now challenging her firing. Isakson and the committee have crafted the Veterans First Act, which gives VA Secretary Bob McDonald the authority to terminate employees in the federal government's second largest bureaucracy, rather than an appeals board or judge. But the bill has been caught up in debate over a measure separate from employee firings and has not progressed over the past month. Now, lawmakers have just two work weeks to pass a new law before leaving for a recess that will stretch into the fall and the presidential election. The Isakson bill changes tack from the firing measures passed in 2014 as part of the $16 billion Veterans Access, Choice and Accountability Act. The earlier law shaved the appeals process for fired employees to just three weeks instead of many months and put a final decision in the hands of an administrative law judge. For now, terminated VA employees are again treated the same as other federal workers and can appeal to the Merit Systems Protection Board. The VA is again directing appeals back to the board because McDonald fears any future firings under the expedited law would likely be struck down in court following Lynch's opinion that it is unconstitutional, said Christopher O'Connor, who is nominated to be assistant VA secretary for congressional and legislative affairs and testified to the committee Tuesday. Senators chafed at the move, saying McDonald should continue to enforce laws passed by Congress and come to lawmakers for any needed changes. "To just say the attorney general thinks it's not going to hold water so we are never going to use the law. That is a very dangerous precedent," Sen. Dan Sullivan, R-Alaska, said. "That is not the discretion the secretary should have." Sen. John Boozman, R-Ark., grilled O'Connor on the VA's reversion back to the earlier law, which appeared unable to weed out misbehaving managers during the 2014 scandal. "If this were a corporation this would be like the sixth largest corporation in the country," Boozman said. "At the end of the day, there's people who don't work out and they need to be gotten rid of in a fairly easy way."
VA secretary presses Congress on funding for modernization (FCW)
Veterans Affairs Secretary Robert McDonald said his agency can be modernized but not without the help of Congress. "If Congress doesn't act on these transformational changes, VA will not be able to complete its transformation and veterans will have to settle for a VA that is not as responsive to their needs," McDonald said in a speech at the Brookings Institution on June 20. He urged lawmakers to approve legislation to fund the agency soon because the "window of opportunity is closing fast." He's pushing for the Senate to pass the Veterans First Act before the summer recess. He was critical of a House bill that would appropriate $1.5 billion less than the previous fiscal year's enacted levels, saying the reduction would "hurt veterans." McDonald also announced that beginning July 5, veterans will be able to enroll in health care coverage online or over the phone. A mobile app for scheduling, cancelling or making changes to current appointments will be available later this year. He said thousands of veterans have tested the app and "loved it." He added that the VA's other priorities include improving the veteran experience, updating the VA's IT infrastructure and changing the culture within the organization. McDonald told FCW that CIO LaVerne Council is assembling a new team and "taking a look at these things one by one, and we are making sure we can get them done." He acknowledged that the VA still has a long way to go, and appropriate funding is essential. "We need the funds…to care for the veterans," he said. "To the degree we can demonstrate progress through improving levels of veteran satisfaction and… increased access, I think lawmakers will give us the help." He told the audience at Brookings that the VA was catching up on a backlog of disability claims, and "the idea that VA can't be fixed or we are not fixing it is just nonsense."
Shulkin outlines progress at the VA (FederalTimes)
While an ongoing battle over how the Department of Veterans Affairs best holds its employees accountable wages on Capitol Hill, VA Under Secretary for Health Dr. David Shulkin sought to show what reform progress has already been made. "In my view, VA has always had really excellent strategy," he said.  "Our problem has really been in execution of the strategy, so that's where our focus has been this past year." Shulkin appeared at the United Veterans Council's VA health summit on June 21 and outlined a series of initiatives and some silver linings that have resulted from a series of scandals that have plagued the agency for the better part of two years. The United Veterans Council, a component of the AFL-CIO, held the summit in partnership with the Roosevelt Institute to examine what the future of the health system will ultimately be. It also provided a counterpoint to the fierce criticism currently surrounding agency, as well as efforts to privatize its medical care. Addressing the issue that plunged VA into controversy in the first place — lengthy wait times for veterans seeking health care — Shulkin talked about the agency's commitment to its Declaration of Access, a document ensuring beneficiaries certain promises of care, some by the end of the year. "[It's] the principles that we are putting in place in VA that we are committed to make sustainable improvements in access so that we won't ever find ourselves in a wait-time crisis," he said. Those assurances include a commitment to same-day access to primary and mental health care in all VA medical centers. Shulkin said initiatives like the agency's integrated operations center have allowed the VA to monitor progress on new goals throughout the system. And analytic tracking also showed how the agency's push to improve urgent care access needed whittle down a backlog of urgent consults. "It's almost unbelievable, but prior to November, we couldn't even measure clinical urgency," he said. The consults, which had been on the books for more than a month, totaled more than 56,000 in November. After redirecting resources to tackle the issue, Shulkin said the number of veterans still waiting for urgent care is more like 1,525 today. As a result of the initiatives, Shulkin added that 89 percent of veterans said they were now satisfied with their access to VA care. "I would put that up against any private-sector organization," he said. The VA is also expanding its use of telehealth services to reach veterans far from its medical centers. Shulkin said more than 700,000 veterans were now receiving telehealth care and the VA system was processing more than 2.1 million episodes. The agency is also moving forward with a series of system updates, including the Veterans Appointment Request app — which would allow veterans to schedule appoints from their smartphones — and the Veteran Schedule Enhancement on the agency side to better manage appointments. Internally, Shulkin said that VA is working to develop best practices and better employee engagement. He said that leadership utilized a "Shark Tank" type exercise where medical center directors accepted best practices submissions throughout the next work and judged which ones they wanted to expand to different components. There is also ongoing leadership development training that has included 14,000 Veterans Health Administration executives. Shulkin added that engagement efforts are slowly starting to show some promise. Finally, he said that the VA would use analytics tools to track patient outcomes through its integrated operations center to ensure care is being adequately rendered for veterans. Ultimately, Shulkin said the biggest goal for the VA is restoring trust to the veterans it serves. "We don't have a stock price. We don't make money when we don't save money for veterans," he said. "Our whole currency is whether we have earned the trusty of our veterans. This is something that we are very focused on."
Human cloning fear could stymie effort to provide wounded vets with fertility care (MilitaryTimes)
A prominent conservative group hopes to derail a congressional effort to give wounded veterans access to fertility services through the VA, saying it could lead to human cloning and three-parent embryos. The Washington, D.C.-based Family Research Council sent an email last week to congressional staff working on the final Military Construction and Veterans Affairs appropriations bill, voicing opposition to a provision that would require the Veterans Affairs Department to cover fertility services for former troops with injuries that cause infertility. In the email, an FRC representative called the language in the Senate bill, penned by Sen. Patty Murray, D-Wash., "terrible," adding that it was "broad enough to cover reproductive technologies from IVF to human cloning to 3-parent embryos." "It does not have any restrictions on whether treatment would include the creation of human embryos, the storage of or freezing of human embryos or whether and how embryos that are left over would be destroyed," according to the correspondence. Roughly 1,800 Iraq and Afghanistan veterans received injuries to their groins, genitalia or spinal cords that make it difficult to have children without medical assistance, and while the Defense Department provides some advanced fertility treatments to these service members while they are on active duty, the VA is barred by law from doing so. Since 2012, Murray has pressed her fellow lawmakers to cover fertility services for these veterans, most recently in a rider to the fiscal 2017 VA funding bill. In the email, the FRC said the Murray provision "violates principles … which pro-lifers have fought to maintain for years." As an alternative, the organization voiced support for a bill offered by Rep. Jeff Miller, R-Fla., chairman of the House Veterans Affairs Committee, that would provide $20,000 in two separate payments for injured troops to use for any need, including to starting a family. "We are not opposed to fertility treatments, generally. Our concern is how the language is in the Murray bill that could lead to destroying embryos, and we have concerns about this," said David Christensen. FRC vice president for government relations. "The Miller language is saying they could use the money for adoption or however they want to spend it." Critics, including Murray, say $20,000 would barely cover one round of in vitro fertilization for a couple. Veterans and affected family members have been on Capitol Hill since May meeting with lawmakers in support of Murray's legislation. Some, like retired Army Staff Sgt. Matt Keil and his wife Tracy, spent more than $30,000 out of pocket to have children. Matt Keil was paralyzed by an Iraqi sniper's bullet in 2007. Tracy Keil said she understands why some oppose fertility services for religious reasons. But, she added, the individual decision should be left to a family. … Crystal Black and her fiance, Army Cpl. Tyler Wilson, said they decided they would donate any embryos that they didn't use. But after starting with 19 eggs, they are down to their last few after an attempt to get pregnant. "You just never know how it will work out," Black said. Lawmakers debating the Military Construction and Veterans Affairs appropriations bill are expected to report a final version by Tuesday afternoon with a hope of going to a vote on the final bill by June 24.
Veterans to train wildlife rangers in South Africa (MilitaryTimes)
A group of U.S. military veterans with experience in Iraq and Afghanistan plans to train rangers at some private wildlife areas in South Africa, where poachers have killed large numbers of rhinos for their horns. The small conservation group called Vetpaw previously operated in Tanzania, which ordered the group to leave last year, partly because of a video in which a member talked about killing poachers. Ryan Tate, a former Marine and head of Vetpaw, said Tuesday that the member didn't speak for Vetpaw and that he has sought to "rebrand" the organization. Tate and Shea Peaton, a Navy veteran, have spent about a month in South Africa, assessing security needs in several wildlife parks. Training will include marksmanship, field medicine and maneuvering at night, Tate said. "People are desperate and want to try anything and everything that they can," he said, referring to operators of private wildlife areas that lack the resources that some state-run parks receive. On Friday, suspected poachers fatally shot a ranger and killed a rhino at a private reserve in Bela-Bela, north of Johannesburg, South African media reported. Separately, the national parks service said Monday that two rangers at the state-run Kruger National Park were arrested for alleged involvement in rhino poaching. Tate and Peaton are both 31 and from Tampa, Florida. Peaton said he has suffered from post-traumatic stress disorder and that working with Vetpaw provides a sense of purpose. "A lot of guys don't find that" after returning to the United States from deployments, he said.
Stolen medallions returned to Boise's new Vietnam veterans memorial (Idaho Statesman)
Boise Police Department has returned five of the six medallions that were reported stolen Sunday from Boise's new Vietnam Veterans Memorial, according to a BPD press release. The medallions were to represent the five branches of the military and all of America's Vietnam veterans. The damage was estimated at around $3,300. BPD reported they found most of the medallions Tuesday. They also arrested a Boise man and charged him with theft in the case. Raymond C. Rubalcaba, 29, of Boise is facing two felony charges: grand theft and possession of a controlled substance, according to the release. BPD officers say they were tipped off by someone who said they received a medallion as a gift. That tip led police to Rubalcaba, and after questioning him, officers found the four other medallions and three small baggies containing what police suspect is methamphetamine. BPD is still looking for the last medallion.