June 20 Veterans News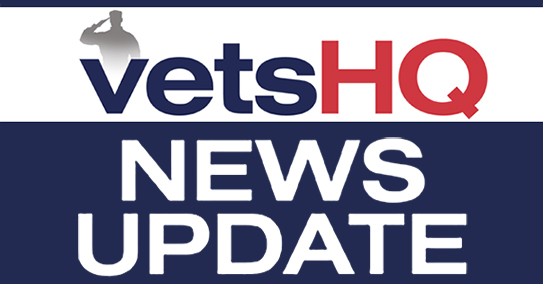 Iraq, Afghan vets may have their own Agent Orange (Stars and Stripes)
They are known as the Agent Orange of the Iraq and Afghanistan wars: Massive open-air burn pits at U.S. military bases that billowed the toxic smoke and ash of everything from Styrofoam, metals and plastics to electrical equipment and even human body parts. The flames were stoked with jet fuel. One of the most notorious was in Balad, site of the largest and busiest air base operated by the military in Iraq. More than 10 acres in size, the pit burned at all hours and consumed an estimated 100 to 200 tons of waste a day. It was hastily constructed upwind from the base, and its plumes consistently drifted toward the 25,000 troops stationed there. During two deployments to Balad with the Minnesota Air National Guard, Amie Muller worked and lived next to the pits. And now, she believes, she is paying the price. Diagnosed last month with Stage III pancreatic cancer, the 36-year-old mother of three from Woodbury has just completed her third round of chemotherapy at the Mayo Clinic here. As she undergoes treatment, she struggles with anger and awaits a VA determination on whether a host of ailments from migraines to fibromyalgia is connected to her military service at Balad. … While it took nearly three decades for the U.S. government to eventually link Agent Orange, the defoliant used in Vietnam, to cancer, President Obama has pledged quick action to make determinations about the effect of the burn pits on perhaps as many as 60,000 U.S. troops. To date, the VA's official position is that research has not established evidence of long-term health problems from exposure to burn pits. The magnitude of the issue, however, may not be clear for decades as delayed war casualties slowly emerge. In Minnesota alone, it is estimated that more than 14,000 Minnesota Army and Air Guard troops qualify to be part of a national registry for potential exposure to burn pits, based on where they were stationed during deployments. Muller worries the answers might come too late. … Open-air burning has always been a mainstay of waste disposal during times of war. But the technology of modern warfare means that such new items as plastic bottles and electronics are being burned, presenting new health risks. Burn pits were constructed at more than 230 military bases across Iraq and Afghanistan before their use was restricted in 2009. Although the military gave assurances that the air quality was within safe levels, troops returning home began complaining of problems as early as 2004. In 2006, an Air Force lieutenant colonel who assessed hazards in Balad documented the risks from burn pit exposure and warned of potential chronic problems. Three years later, the Senate Democratic Policy Committee held hearings to discuss the burn pits and whether KBR, the Houston-based contractor that constructed and maintained many of them, exposed troops, contractors, and civilians to toxic emissions. A former KBR medic, who came home with his own health problems, testified that 30 to 40 percent of the traffic in the Balad KBR medical clinic was caused by ailments related to poor air quality. The soot even had a nickname: Iraqi talcum powder. Several veterans have since sued KBR, saying they developed respiratory illnesses, neurological disorders, cancer and skin diseases from living and working near open-air burn pits in Iraq and Afghanistan. KBR, which says it was not responsible for the pit in Balad, said it operated its burn pits safely and effectively under the direction of the U.S. military, and that military personnel were exposed to many hazardous conditions. "The government's best scientific and expert opinions have repeatedly concluded there is no link between any long-term health issues and burn pit emissions," the company said in a statement. … More than 75,000 service members already have signed up with the burn pit registry. … Despite the mounting public outcry from vets, their families and members of Congress, the VA says research does not show evidence of long-term health problems, and that most irritation is likely temporary. Citing a National Academy of Sciences study of air monitoring samples at Balad, the VA also says that high levels of fine dust and pollution in Iraq and Afghanistan may pose a greater danger for respiratory problems. The study does note, though, that many details on what was burned at Balad were not available. … Nevertheless, the VA is encouraging vets to participate in the registry to establish a baseline for research. It is designed to take reports from veterans and service members who served in Iraq and Afghanistan after the 9/11 terrorist attacks, as well as Djibouti. Veterans of the Persian Gulf War may also register, as well as any veteran who served in the Southwest Asia theater after Aug. 2, 1990. Also, legislation co-sponsored by Sen. Amy Klobuchar, D-Minn., calls for creating a VA center to address the health needs of veterans who may have fallen ill after exposure. The center would establish research and share best practices with doctors trained to treat the illnesses.
VA gets third new benefits chief in less than a year (Military.com)
The acting head of the Veterans Benefits Administration is retiring, leaving the position he has held since his predecessor left under a cloud in 2015. Danny Pummill, a retired Army colonel who joined the Department of Veterans Affairs in 2010, had planned to retire in 2015 but stayed on as acting undersecretary of benefits after his predecessor resigned last October, VA said in a statement. Allison Hickey called it quits after a long period of criticism from lawmakers and veterans organizations, most recently for allowing VA senior executives to move into jobs that they reportedly coerced others leave. Pummill, the principal deputy undersecretary for benefits at the time, was suspended without pay for 15 days in March in connection with the same scandal. VA Deputy Secretary Sloan Gibson said Pummill failed to exercise proper oversight when Kimberly Graves and Diana Rubens forced lower-ranking managers to take job transfers and then took over the vacant positions themselves, even keeping their senior level pay though the jobs held less responsibility. Yetthe demotions and job transfers handed to Graves and Rubens by the VA were overturned when they appealed the disciplinary actions to Merit System Protection Board. In the VA statement released on Thursday, Pummill called his 33 years in the military and his time with the department and the Veterans Benefits Administration serving veterans "the greatest fulfillment of my life. "In my time at VBA, I continued to be impressed by the dedication and selfless sacrifice of the employees in service to our nation's veterans," he said. "It has been an honor and a privilege to serve as their acting under secretary for benefits and it is with mixed emotions that I leave this great organization to begin the next phase of my life." Thomas Murphy, who took over as principal deputy undersecretary for benefits last year when Pummill moved up to take over from Hickey, is now the acting undersecretary for benefits, the VA said. Murphy previously was a director of compensation service at VBA. He joined the VA in 2009 as the director of the San Juan Puerto Rico Regional Office. VA Secretary Bob McDonald called Pummill "the consummate veterans advocate" who had a hands-on approach to making sure veterans were central to department operations. "I am saddened to see him go but deeply appreciate that he agreed to stay on and lead VBA as long as he did," McDonald said.
Veterans who died from Agent Orange exposure honored at Vietnam War Memorial (Breitbart)
The names of 312 Vietnam War veterans who died from exposure to Agent Orange were added to the rolls at the Vietnam Veterans War Memorial on Saturday. Family members of the deceased veterans were on hand to receive a recognition plaque and place photos of their loved ones at the base of the memorial wall of names. The ceremony took place on the grounds of the National Mall just outside The Wall of the Vietnam Veterans War Memorial on Saturday. Family members travelled in from all over the country to participate in the event honoring their loved ones, a volunteer with the Vietnam War Memorial told Breitbart Texas on Saturday. "We are adding 312 names to the rolls and database of Vietnam Veterans who have died," the volunteer said. "They won't be added to the actual wall, but their names will be recorded for posterity." "There are 58,315 names on the Vietnam Veterans Memorial; names of men and women who died on the battlefield of the Vietnam War," Vietnam Veterans Memorial Fund President and CEO Jim Knotts said in a statement obtained by Breitbart Texas. "Those men and women are honored on a daily basis by everyone who sees The Wall." "There are many thousands more who died as a result of the Vietnam War, but their deaths do not fit the Department of Defense criteria for inclusion on The Wall. VVMF's In Memory program honors those veterans, many of whom came home to fight a whole new battle and never fully recovered either physically or emotionally. It is our duty to make sure their sacrifice is never forgotten," he explained. The Department of Defense only allows names to be added to The Wall of veterans who have died from wounds sustained during the war. They are not allowing the addition of the nearly 3,000 Vietnam War veterans who died from exposure to Agent Orange related illnesses, The Duluth News Tribune reported. The Department of Veterans Affairs has acknowledged that the U.S. military sprayed millions of gallons of Agent Orange and other herbicides on trees and vegetation and that veterans have died from illnesses related to their exposure. … The "In Memory" program was created in 1999 after officials with the Vietnam War Memorial realized that Vietnam Veterans were continuing to die from service-related illnesses or PTSD related suicides. Since that time 2,879 deceased veterans from the Vietnam War era have been added to the list of honorees, Heidi Zimmerman, a spokeswoman for the Vietnam Veterans Memorial Fund, told the Duluth newspaper. She said that 90 percent of those were related to the exposure of Agent Orange. The organization added 312 names this year. This is up from last year's 166 honorees.
Legion slams 'mouthpiece' vet groups over VA health care plans (Military.com)
Some of the country's leading veterans' service organizations are pressing lawmakers to defy lobbying efforts and legislation that they say will damage veterans' health care. In a letter to Congress on Monday morning, The American Legion urged lawmakers not to listen to veterans' groups that are merely "mouthpieces" for organizations intent on privatizing Department of Veterans Affairs health care, a move that it says will spawn "a host of billion-dollar federal contractors, private medical enterprises and cottage-industry opportunists." Though the Legion does not identify the "mouthpieces," it appears to be taking aim at Concerned Veterans for America, a Koch brothers-linked group that would have the VA overseen by a non-profit government organization while moving more veterans' health care to the private sector. Those recommendations, pitched by CVA last year, are included in draft legislation that prompted the Veterans of Foreign Wars to issue an action alert last week warning members that "Politicians, pundits and politically-motivated organizations are using the national crisis in access to care at the Department of Veterans Affairs as justification to dismantle and privatize the VA health care system, with some even proposing that veterans be charged for their service-connected care. The VFW says no!" The alert drew more than 6,000 responses over the weekend, according to the VFW, which on Monday joined with four other veterans groups to request a meeting with Rep. Cathy McMorris Rodgers, R-Washington, the sponsor of the draft bill, theCaring for Our Heroes in the 21st Century Act. "We would like the opportunity to explain why we believe enactment of the legislation would have significant negative consequences for millions of veterans who choose, need or rely on VA for most or all of their health care," representatives of the VFW; The American Legion; Iraq and Afghanistan Veterans of America; and Paralyzed Veterans of America said in the letter to Rodgers. In an email to Military.com, Concerned Veterans for America defended its positions on VA health care. "Concerned Veterans for America has developed a bipartisan and comprehensive set of reforms to the VA that would offer all eligible veterans the ability to choose where they get their health care, and which would give the existing VA health care system the tools to better respond to the changing needs of the veteran community in order to better serve those who have sacrificed for our country," CVA Vice President Dan Caldwell said. "We have a made robust effort to work with all major veteran organizations in advancing meaningful reform to the VA — including ones that are now smearing us and others who support meaningful reforms to the VA with false and debunked accusations," he said. Veterans groups are loathe to criticize each other publicly regardless of what they disagree on, as evidenced by the Legion's letter, which never names CVA but makes clear it is criticizing a veterans organization that endorsed increasing the role of the private sector in VA health care, has political and industry ties and has accused other veterans' groups of being "insiders." Earlier this month, CVA went after the Paralyzed Veterans of America, accusing it of mischaracterizing Rodgers' proposed bill. "[PVA's] D.C. insider-leadership has made clear that not only will it defend the VA, and its own place in the Washington establishment, at all costs, but also that it is willing to lie and mislead veterans about the solutions being proposed to deliver more timely care to veterans," CVA said in a press statement. The Legion, in its letter on Monday, said that "to suggest that the nation's largest veterans service organization, or any other major VSO, supports a strong and robust VA because we are somehow 'insiders' or uninformed is insulting and counterproductive." Garry Augustine, executive director of Disabled American Veterans, said he is in agreement with the Legion's letter. "We've been very vocal along with our fellow major VSOs in supporting and fixing the VA," he said. "We've made it very clear we need to fix the VA, but we are supportive of the VA health care system."
Amid attacks, Trump promises new focus on vets issues (MilitaryTimes)
In the face of another round of protests from veterans who oppose his presidential campaign, presumed Republican nominee Donald Trump is ramping up his focus on veterans issues and courting the community's votes in November. The controversial business mogul plans on making veterans hiring and integration a key talking point in coming weeks, according to individuals working with the campaign. That includes highlighting vets in the party's platform process and providing them key roles at July convention. Themes will include not just strengthening national defense and improving the Department of Veterans Affairs but also "changing the whole narrative of the broken veteran," according to Matt Miller, director of Veterans for Trump. Supporters say the moves aren't a shift but a re-emphasis of the campaign's past statements in the area in the face of mounting protests from Democrats, who have hammered Trump on a series of missteps on defense and veterans issues in recent weeks. On Monday, a small group of veterans identifying themselves as "Vets vs. Hate" staged a protest outside Trump's headquarters in New York, demanding apologies for "the dangerous consequences of (his) campaign rhetoric." Organizers have called the event a grassroots opposition effort, but outside news organizations and Trump supporters have linked the group to a series of liberal advocacy groups and parts of the campaign of presumed Democratic presidential nominee Hillary Clinton. And the supporters have called the repeated protests little more than confusion and distraction for the larger veterans community from more important issues. "The Trump plan for VA has been established," said David Bellavia, an Iraq War veteran and conservative activist. "It's a matter of using the political capital to fix it. It's going to take a commander in chief that has the intestinal fortitude to make it happen." "It's about firing incompetent executives that have already failed us, the modernization of VA, allowing doctors outside the system to help guys get the best care. Mr. Trump is talking about eliminating red tape, talking about the veteran and the family." Instead, the campaign has spent most of its time recently responding to questions about Trump's donations to veterans groups, a scandal Bellavia dismissed as over inflated. Critics have blasted the timing and intent behind the $6 million in donations after a campaign fundraiser in January. Bellavia charged that Clinton's foundations have not received the same level of scrutiny and examination, and have been less generous to veterans groups. Last week, Clinton's campaign issued a release detailing Trump's "incessant lip service on the trail" towards veterans, accusing her political foe of "disrespecting our veterans and our military for decades" and highlighting campaign missteps like mocking Sen. John McCain for his time spent as a prisoner of war. Supporters dismissed that criticism lies and exaggerations of off-the-cuff comments don't take away from his larger goals. "You can always find something that you don't like," said Mark Geist, a Marine Corps veteran and part of the State Department security team attacked in Benghazi, Libya, in 2012. "But Mr. Trump wants to bring veterans together to have a voice, make a difference in VA's programs. That's the most important point." To a lesser extent, Clinton and Trump's campaigns have sparred a bit over expansion of outside health care options and privatization fears. Trump supporters are promising to bring more attentions to those policy disagreements in the days leading up to the convention.
American Legion: Pentagon officials 'turned their backs' on veterans to get around hiring them (Washington Post)
The American Legion will begin a campaign Monday to stop an effort in Congress to limit the advantage veterans have in federal hiring, starting with a letter to members of the House that accuses the Pentagon of conjuring a "morally-bankrupt tactic" to circumvent veterans' preference. The influential veterans group, the country's largest service organization, said Defense Department officials have "turned their backs" on veterans who served the Pentagon and the country. … A little-noticed provision of the massive defense bill the Senate passed last week would eliminate the preference veterans get once they are in the government and apply for another federal job. Former service members would still go to the head of the hiring queue. Top defense officials pressed Sen. John McCain (R-Ariz.), chairman of the Senate Armed Services Committee, for the change, Senate aides said, to ensure that qualified non-veterans are considered equally with veterans for specialized, hard-to-fill positions. The language, which will now head to conference with the House as part of the larger defense bill, would apply government-wide. It would affect thousands of veterans, many of whom get a foot in the door with an entry-level position and then seek jobs at other agencies. The Defense Department and other agencies have sought for several years to tweak the veterans' preference law, a cornerstone of President Obama's push to reward retired troops from the wars in Iraq and Afghanistan. Starting in 2009, Obama boosted the "extra credit" veterans get to give them a greater edge in getting federal jobs, setting hiring goals for them at each agency. But the policy has led to frustration at many agencies that qualified non-veterans are getting shut out of federal jobs in deference to those who served but may not be qualified. Almost one in two hires to full-time, permanent federal jobs was a veteran in fiscal 2014, according to the Office of Personnel Management, which has not yet made more recent data public. … The American Legion said Congress would be eroding the contract between the country and its soldiers, who can lose valuable years building civilian job skills while they serve and deserve equal footing with non-veterans once they leave the military. Barnett noted that veterans get extra points only "when prospective candidate qualifications are in equipoise," meaning when a veteran and non-veteran are equally qualified for the job. The American Legion has plans for an emergency appeal this week to its 2.2 million members to write letters to their members of Congress to oppose the change. A high-profile lobbying effort is in the works, before Congress breaks for recess in a few weeks. "We're taking this very seriously," said Louis J. Celli Jr. the American Legion's acting legislative director. "Right now, our battle is with the House conference committee." Other veterans groups also say they oppose the language. A spokesman for the House Armed Services Committee, whose chairman, Rep. Mac Thornberry (R-Tex.), and ranking Democrat, Rep. Adam Smith-(Wash.), are likely to serve on the conference panel, said the committee has not taken a position on the issue. A McCain spokesman was not immediately available for comment on the American Legion's letter. McCain said last week that he does not think the Senate provision hurts veterans' preference but instead "balances the goals of rewarding those who are eligible for a federal hiring advantage with the needs of the federal government and notably the Department of Defense to attract and hire the best talent for a variety of important national security jobs."
VA ordered to explain skyrocketing number of legal settlements, detail malpractice cases (NY Daily News)
The Department of Veterans Affairs needs to explain why the number of legal settlements more than tripled over the past five years, the chairman of the House Veterans Committee said. The VA also must detail what workers, if any, were punished for the medical malpractice cases and bungled construction projects, said Rep. Jeff Miller, a Florida Republican. "While I understand that clinicians do make mistakes, I know you would agree that when these mistakes do occur, VA must be transparent about what happened, take proactive steps to avoid these tragedies from reoccurring, and, if warranted, hold those responsible accountable," Miller said in a letter to the VA. The missive was in response to a Daily News investigation which highlighted that year the year total payments skyrocketed to $338 million in 2015 from $98 million in 2011, according to Treasury Department data obtained via a Freedom of Information Act request. The cases involved scores of missed diagnosis, messed up procedures and poor care, court records show. Now, Miller wants all the records tied to several of the horror stories reported by the News on Memorial Day. That includes all settlement agreements, case files, medical records, and administrative reviews or reports. The Florida politician is also demanding "copies of any disciplinary actions imposed on any of the VA employees entrusted with the care of these veterans."
Military vets staging volunteer show-of-force to help hard-luck Detroit (MilitaryTimes)
Taking a page out of military strategy, The Mission Continues plans to surge several dozen volunteer veterans into Detroit later this week in an effort to jump start a series of service projects in struggling communities. "Operation Motown Muster" is an extension of the group's already established "platoon" model of setting up small groups of veterans looking for service opportunities in communities across the country. But this time, instead of slow-developing embeds with the locals, the veterans advocacy group is opting for shock and awe in the form of seven days of revitalization projects with local charities and organizers, followed by the same long-term community commitment afterwards. "It's a larger scale and ambition than we've tried before, and we're hoping it will be an intense experience for both the veterans coming in and local volunteers," said Laura L'Esperance, a senior vice president for the group. Projects include landscaping and renovations at a pair of impoverished inner-city schools, laying the groundwork for parks and open spaces in the Detroit's Osborn neighborhood, and helping set up an urban farm that local activists hope can one day be both a community center and job creator for the area. And it's also a chance to show city residents the immediate impact of veterans who decide to continue their service beyond their military duties. Veterans will work alongside students at the schools to paint murals and playgrounds, and discuss longer-term projects with neighborhood organizers as the initial work is finished. Courtney Sloat, an Army Reserve staff sergeant who served two tours in Iraq as a medic, said the week of work is the first veterans group event she has taken part in since returning to her hometown to attend Central Michigan University. "I'm ready to meet people, I'm ready to get that network of veterans," she said. "But more than that, I want to help make Detroit a stronger city. So I'm excited we're here." The Mission Continues officials hope to do similar city surges in years to come, coordinating the shows of force with group alumni's already-started work in those communities.