June 17 Veterans News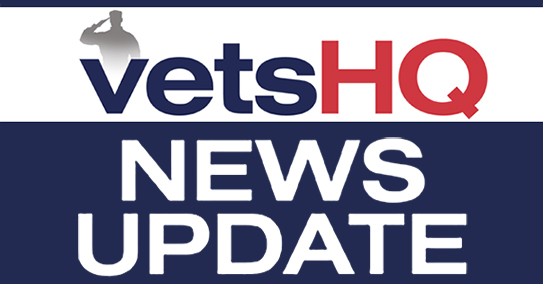 Research provides clues to effective treatments for Gulf War illness (MilitaryTimes)
A single cause for Gulf War illnesses may never be found, but research is finding evidence of physical disease that could lead to better treatments, medical experts said during a forum in Washington on Operation Desert Storm exposures Thursday. Roughly a quarter of the nearly 700,000 troops who deployed for the 1990-91 Iraq conflict have ill-defined chronic symptoms such as joint pain, gastrointestinal disorders, fatigue, headaches, insomnia and memory problems. Dr. James Baraniuk, an associate professor at Georgetown University who conducts imaging research on veterans with Gulf War illnesses, said his work and other studies are zeroing in on biological evidence, or biomarkers, in the brain that provide proof of damage and could lead to improved treatment. "What is going on with the brains of the Gulf War veterans, our neurotoxic exposed veterans? This research has the possibility to bring closure," Baraniuk said during a symposium hosted by the Center for 21st Century Security and Intelligence at Brookings and Georgetown University. According to Baraniuk, the research could have applications for understanding non-combat-related diseases like Alzheimer's, chronic fatigue syndrome and fibromyalgia. In many cases, the causes of Gulf War illnesses are unknown. An indeterminate number of troops were exposed to chemical weapons when coalition forces destroyed a storage facility at Khamisiya, Iraq, in March 1991. Other troops were given anthrax vaccines containing an additive, squalene, that may have caused a reaction. Some research indicates that some troops had bad reactions to the anti-nerve agent pyridostigmine bromide or the antibiotic ciprofloxacin, which also was administered. At the forum, researchers, veterans and Veterans Affairs medical leadership discussed how ill veterans are faring and what is being done to help them. Dr. Carolyn Clancy, VA deputy undersecretary for health for organizational excellence, said VA, which maintains a registry of Gulf War veterans, continues to support research on unexplained chronic multisymptom illnesses, focusing on specialized care for veterans. According to Clancy, VA provides comprehensive physical exams to all Persian Gulf War veterans on request and is conducting research on diagnosis and treatment. She said the VA, which spent $14 million on Gulf War illnesses research in 2015, must strike a balance between finding a cause and researching treatments. "It's clearly not a psychological condition, which doesn't mean that it doesn't have psychological impact," Clancy said. "We are committed to ensuring our clinical research efforts take into account physical, psychological and social health factors." Recent discoveries at VA have led to improved treatment for insomnia, yielding better overall health outcomes for these veterans and improved understanding of the gastrointestinal symptoms, she added. Baraniuk said VA needed to ensure that its medical personnel understood Gulf War illnesses as a physical disease and also needed to improve its tracking of these veterans as they age. Some of these veterans have lung cancers, brain cancers and yet there are no statistics on deaths. It seems like with a group that is in a registry, there should be a way of tracking people," he said. Rep. Mike Coffman, R-Colo., a Desert Storm veteran who served with a Marine Corps light armored reconnaissance unit and now sits on the House Veterans' Affairs Committee, said he believes Gulf War veterans are a forgotten group that deserves continued attention. "The research has been inappropriately directed to psychosomatic causes and it's been of questionable quality … and there have been questionable decisions on disability claims at VA," Coffman said. "We have a long ways to go. The fact that 25 years have elapsed and we are having this discussion today is not good."
VA won't use its fast-track firing powers anymore (MilitaryTimes)
Veterans Affairs officials will stop using streamlined disciplinary powers to punish senior department executives after another legal challenge to the congressionally backed process, Capitol Hill officials said Friday. The move all but resets VA accountability rules to two years ago, when the expedited removal authority was approved by lawmakers in the wake of the department's wait times scandal. It also provides new urgency for a series of VA-related accountability bills stalled in Congress, given elected officials' belief that department leaders have not been aggressive enough in dealing with misbehavior and possible criminal activity among VA employees. Senate Veterans' Affairs Committee Chairman Johnny Isakson, R-Ga., called the department's decision infuriating. "It is outrageous and unconscionable that the VA is choosing to blatantly ignore all of the accountability reforms set in place by the Veterans Choice Act," he said. "Two years ago, veterans were forced to wait far too long for care because of incompetent executives. Since then, we've seen scandal after scandal emerge at the department. "While some progress has been made to hold bad actors accountable, there is still a long way to go and choosing to ignore these key reforms is a slap in the face to our veterans." VA leaders have long complained about the value of the new disciplinary powers, noting that as written they apply only to a small segment of department employees — senior executives — and create problematic legal questions about appeals. Only a few individuals have been disciplined under the rules, and the Merit Systems Protection Board has overturned proposed punishment in several other cases. Earlier this month, U.S. Attorney General Loretta Lynch said the new law speeding up executive firings is unconstitutional because it does not afford those workers proper appeals. The VA decision to dump the entire accountability process passed in 2014 comes as a direct result of that Justice Department stance. Isakson said the announcement should be seen as a call for Congress to act quickly on new legislation. "I am not going to stand by and watch the VA continue to look the other way while another one of its own gets away with egregious misconduct at the expense of veterans' access to quality care and services," he said. Earlier this year Isakson introduced a sweeping veterans reform measure which includes new disciplinary rules, including a provision to requiring all appeals by executives to be heard by the VA secretary, and not an outside arbiter. It would also grant other expedited firing and hiring authorities for more VA employees, and shorten the appeals process for every VA worker. VA leaders have voiced support for the bill. Federal union officials have have objected to the provisions as too harsh, while congressional critics have labeled the plan too lenient. Isakson had hoped to move the measure through his chamber last month, but the legislation has remained stalled. House lawmakers last summer passed a new VA accountability act along party lines, with revised whistleblower protections and different appeals provisions. That legislation has yet to move in the Senate. VA leaders have repeatedly stated that they take disciplinary issues seriously, but also don't see demotions and dismissals as the only way to improve service throughout the department. Earlier this year, VA Secretary Bob McDonald told lawmakers that more than 2,600 department employees have been dismissed since he assumed office in August 2014, but lawmakers have questioned whether that figure shows an increase in accountability or normal turnover for the 300,000-plus-person bureaucracy.
Senate votes to scale back federal job preferences for veterans (Stars and Stripes)
Congress stepped this week into a sensitive issue that's been quietly roiling the already-challenging hiring system for federal jobs: the Obama administration's high-profile push to give preference to veterans. The Senate version of the vast military policy bill that now heads to conference with the House would knock out one of the advantages veterans enjoy when they apply for federal work. They would continue to get a leg up over non-veterans to get a foot in the door. But once they're in government and want to be considered for another federal post, they would no longer go to the head of the hiring queue. The change, approved on Tuesday by the Senate as part of its annual defense policy bill, would apply across government and affect thousands of veterans and their close relatives, who also are able to jump the line over non-veterans. It was high-level Pentagon officials who pressed Sen. John McCain, R-Ariz., chairman of the Senate Armed Services Committee, for a change to the veterans hiring system. These officials have expressed concern to McCain and other lawmakers that too many qualified non-veterans are getting shut out of federal jobs in deference to those who served but may not be qualified for some positions, according to committee staff. The veterans language has flown under the radar in a bill with thousands of provisions. But it's now fiercely opposed by leading service organizations, which had no idea until the legislation was on the floor that the Senate was moving to chip away at the government's most visible effort to reward military service since the draft ended in the 1970s. "Is Congress now starting to dial back the goodwill the country's shown toward veterans' employment?" asked Lauren Augustine, senior legislative associate for Iraq and Afghanistan Veterans of America, an advocacy group. … But McCain and other committee members are acknowledging privately that it is time for the well-intentioned policy to be tweaked, committee aides say. Preference for veterans has caused resentment and confusion among veterans and non-veterans over whether the leg up is applied fairly and whether it is bringing the best people into government. … The defense bill "achieves this balance by ensuring veterans still have the ability to get a foot in the door for federal civilian employment, after which they stand on merit," McCain said. Almost 1 in 2 people hired to permanent federal jobs are veterans, with former service members making up 47.4 percent of new hires to full-time positions in fiscal 2015, government data show. Starting in 2009, Obama boosted the extra credit veterans get to give them a greater edge in getting federal jobs, setting hiring goals for veterans at each agency and directing managers to be graded on how many former service members they bring on board. But Defense Department officials have told senators that pressure to hire veterans is forcing them to fill some jobs in procurement, acquisitions, science and technical offices with former service members when a non-veteran may be a better fit, Senate aides said. … Veterans service groups said they oppose efforts to erode a benefit designed to help former service members who lost valuable time developing their civilian careers while they served their country. … The American Federal of Government Employees, the largest federal employee union, also said it opposes a change. Hiring experts said the real problem is not with veterans themselves but with how the preference law is applied. Job candidates are separated into lists based on their qualifications, which are reflected by a score out of 100 points. Experience, veteran status and scores on the candidates' multiple-choice self-assessment of their skills determine the scores. In each category (most qualified, well-qualified, qualified), veterans go to the top of the list. But the top category that hiring managers draw from is often too broad, experts say, and can include candidates who are significantly less qualified than others. … The measure will go to a conference committee between the Senate and House, whose version of the defense bill does not include the changes to veterans preference. A spokesman for the House Armed Services Committee said lawmakers have not yet taken a position on the hiring language. But the chairman of the House Committee on Veterans' Affairs was skeptical that preference for veterans is leading to unqualified hires. "The way veterans preference works is that when a hiring decision comes down to two equally qualified candidates and one is a veteran, the veteran gets hiring preference," Rep. Jeff Miller, R-Fla., said in a statement. "Anyone who believes otherwise is misinterpreting the law."
Wounded Warrior Project names army vet as new CEO after scandals (Military.com)
The head of the military agency that searches for and identifies the remains of missing servicemen is resigning after just one year to take over a troubled nonprofit that cares for wounded troops. Michael Linnington became the director of the Defense POW/MIA Accounting Agency last summer. He plans to leave next month to become the CEO of the Wounded Warrior Project. Linnington became the leader of the POW/MIA mission at the Pentagon after Congress and groups that advocate for families of the missing had criticized the way the military was handling identifications. Since Linnington took the helm, the agency's laboratories have nearly doubled the identifications of missing servicemen. At the Wounded Warrior Project, Linnington will lead a nonprofit that has been criticized for lavish spending. The New York Times and CBS News in January reported employees, veterans and charity watchdogs were complaining the organization was profiteering off veterans. Linnington said in a phone interview he hadn't planned on leaving the POW/MIA agency so soon and wasn't looking for a new job. But he said the opportunity at the Wounded Warrior Project was for "incredibly noble work." "I'm very proud of the things we've done at the DPAA over the past year but I was approached by a group that needed some leadership in caring for our wounded warriors. I'm a 35-year soldier. I brought soldiers to combat and welcomed many of them home that were grievously wounded," Linnington said in a phone interview. Reports on the Wounded Warrior Project by CBS News and The Times described extravagant parties and last-minute, business-class air travel at the nonprofit. One former employee compared it to "what the military calls fraud, waste and abuse." The Jacksonville, Florida-based organization's directors fired two executives after hiring outside legal counsel and forensic accounting consultants to conduct an independent review of its records and interview current and former employees. The military's efforts to find and identify missing remains have suffered from many problems over many decades. In 2014, the AP disclosed an internal Pentagon report that said a DPAA predecessor organization — the Hawaii-based Joint POW/MIA Accounting Command — was wasteful, acutely dysfunctional and often mismanaged. Shortly afterward, the Government Accountability Office issued a report saying the MIA accounting effort was hampered by weak leadership, infighting and a fragmented approach to planning. The Pentagon later streamlined the change of command and made other organizational changes. Linnington, who retired from the Army as a lieutenant general before assuming a civilian role at the Pentagon, said consolidating the Defense Department agencies responsible for identifying missing servicemen has helped. Ann Mills-Griffiths, chairwoman of the board at the National League of POW/MIA Families, said she was surprised by Linnington's announcement. She said he had told her group last year he was at the agency for the long haul, meaning the next 10 years. "I can only say it was a total shock. Just stunning and unexpected," Mills-Griffiths said. Linnington said his successor should have compassion, integrity, teamwork, respect and innovation. "If we continue to focus on our families and providing families the fullest possible accounting of their loved ones, based on those values, I think we'll be fine," he said.
Veterans, lawmakers argue case to use medical marijuana to treat PTSD (NJ Spotlight)
Days after one Democratic Senator launched a new push to legalize marijuana, Garden State lawmakers in both houses advanced a bill Thursday that would add post-traumatic stress disorder (PTSD) to the list of nearly a dozen serious medical conditions that can be legally treated with medical marijuana. Advocates outside the statehouse lobbied in support of the bill (A-457). They included members of the Coalition for Medical Marijuana New Jersey, who hosted their "Sativa Cross" podcast from the plaza out front. PTSD, which can cause debilitating anxiety, affects 8 million Americans — including as many as one in five veterans who served in Iraq or Afghanistan, military personnel who witnessed bloody battles elsewhere, and victims of longtime abuse or violent crime. New Jersey is home to 428,000 veterans, as many as 20 percent of whom are affected by the disorder, according to the bill's sponsors. (The Assembly also passed a resolution Thursday that seeks to increase awareness of PTSD.) Veterans and a growing number of advocates have insisted that appropriate marijuana use can have a positive effect on PTSD sufferers, reducing anger, psychotic outbursts, flashbacks, severe anxiety, and other symptoms in ways that are more effective than opiates or anti-psychotic pharmaceuticals. But some physicians have cautioned there is limited evidence that pot is an effective or appropriate treatment. Two dozen states operate medical marijuana programs and more than half of these make the drug available to PTSD patients. A handful of jurisdictions — Colorado, Washington, Oregon, Alaska, and Washington, DC — have made the drug legal for recreational purposes as well. Sen. Nick Scutari (D-Union) returned from a visit to Colorado to describe to reporters on Tuesday how a well-run program here could generate at least $300 million in revenue from taxes and other sources. The New Jersey Compassionate Use Medical Marijuana Act was signed into law by former Gov. Jon S. Corzine in 2010 but took years to implement under Gov. Chris Christie, a former U.S. Attorney who has called pot a "gateway drug." A half-dozen centers are licensed to grow and sell marijuana to patients registered with the state program, and five are in operation; national experts have said the limited number of outlets is one reason New Jersey's program is quite restrictive. By the end of 2015, more than 6,000 patients had enrolled. The New Jersey law permits patients with certain diseases and conditions – including seizure disorders, glaucoma, AIDS, cancer, chronic pain, multiple sclerosis and terminal cancer, among others — to obtain pot from a state-licensed facility if they have a prescription from a doctor with whom they have an ongoing clinical relationship. In some cases, patients must exhaust more traditional treatments before they can be eligible for the marijuana program. The legislation proposed yesterday would add PTSD to this list, if the symptoms are resistant to conventional medical therapy, like psychotherapy combined with antidepressants and anti-anxiety medications. The Assembly version – sponsored by Democratic Assemblymen Vincent Mazzeo (Atlantic), Tim Eustace (Bergen), Reed Gusciora (Mercer) and Jamel Holley (Union) – passed with bipartisan support and no debate. The Senate Health Committee approved a companion version sponsored by Scutari and Sen. Joseph Vitale (D-Middlesex), who chairs the panel. The Senate committee heard passionate testimony from a number of veterans who described the anguish of watching their military buddies struggle with — and sometimes succumb to — suicide once they returned from war-torn regions of Iraq and Afghanistan. The soldiers described trying to dull the pain with alcohol or opiates provided by doctors at Veterans Administration facilities. For some, marijuana has proved an effective way — with minimal side effects — to calm their nerves and navigate the stresses of daily life back home. … Dr. Joseph Napoli, a PTSD and trauma expert who represented the New Jersey Psychiatric Association, agreed better treatments are certainly needed, as nearly 40 percent of patients don't respond to the usual mix of psychotherapy and pharmaceuticals. But there's little proof that marijuana is effective either, he said. "It's very sparse evidence," Napoli said. Sen. Jim Whelan (D-Atlantic) insisted that veterans should not have to wait years for medical trials to prove marijuana can be helpful, especially when anecdotal evidence strongly suggests it can ease many PTSD symptoms. Representatives from New Jersey chapters of the Drug Policy Alliance and the American Civil Liberties Union also supported the measure, which was received with bipartisan, but not universal, support in committee. The measure requires a full vote in the Senate before it would head to the governor for his approval.
Delays keep service dogs from veterans with PTSD (The Huntsville Item)
Emmanuel Bernadin says he'd be dead without the service dog he calls Bronze. Bernadin has had suicidal thoughts five or six times, once while still serving in Afghanistan, and the rest as he's tried to deal with what he went through there. Bronze — as in Bronze medal — goes with the El Paso man goes wherever he goes. Bernadid said the French mastiff is so essential to his coping with feelings of guilt and anger, at times he's chosen to be homeless in order to afford its food. Despite such anecdotal evidence — and research that shows how dogs help veterans cope with post-traumatic stress — the Veterans Health Administration does not cover the thousands of dollars it costs to get and train a service dog. Critics blame the agency's bureaucracy and a bungled study. As a result, help is unaffordable to many, despite government estimates that 22 veterans kill themselves every day and research that connects thoughts of suicide with the post-traumatic stress suffered by nearly a third of veterans who've served since Sept. 11, 2001. In a 2010 budget bill, Congress directed the Department of Veterans Affairs to study the use of service dogs. The study was supposed to have been finished in 2014, but it was suspended when dogs the agency got from a contractor had behavior problems and bit two children. The agency redesigned the $12 million study, which is not expected to be finished until next year, Dr. Michael Fallon, the VA's chief veterinarian, told a House committee in April. A decision on covering costs of dogs for veterans with mental disorders won't be made until at least the following year. The VA now helps pay for some service dogs, but only those used by veterans with vision and other physical problems. Critics of the agency, including Rep. Ron DeSantis, R-Fla., chairman of the House Committee on Oversight and Government Reform's national security subcommittee, say it's wasting time. "Veterans cannot wait until 2018. The problem of veteran suicides is too urgent," DeSantis, a lieutenant commander in the U.S. Naval Reserve, said during the April hearing. DeSantis has introduced the Puppies Assisting Wounded Service Members Act, the "PAWS Act," to create a $10 million project setting aside up to $27,000 per dog for veterans diagnosed with the most severe forms of PTSD. Money would come out of a Veterans Affairs budget for things like convention planning and office decor. The House Veterans Affairs committee is scheduled to hear the bill next week. The project will "ensure our veterans have access to the potentially life-saving treatment of a service dog, as well as commissioning a study to evaluate the effectiveness of service dogs in treating post-traumatic stress," said Kate Rosario, a spokeswoman for Rep. Keith Rothfus, R-Pa., in an email. Rothfus is co-sponsoring the bill. … Research also shows the dogs' usefulness. Early findings of a study by the Center for the Human-Animal Bond at Purdue University show service dogs reduce the severity of PTSD among veterans, including the frequency of night terrors and anxiety attacks. Bernadin said the dog he got through K9s for Warriors doesn't make PTSD go away but helps him cope.
Prison American Legion post created to help incarcerated veterans in Washington (Komo News)
Inside the quiet chapel at the prison in Shelton five men, dressed in their state-issued khaki attire, stood at attention, saluting, as they pledged their allegiance to the flag. The American Legion Tumwater Post 11 called its impromptu meeting to attention at the Washington Corrections Center in Shelton on Thursday. For members of the state's first prison American Legion post the monthly meetings are a chance for members to discuss their years of service, to pray and to come up with ways to give back to the community. "It gives them an opportunity to sit among those they have comradery with. These are their fellow soldiers," said Teri Herold-Prayer, veteran's service manager for the state Department of Corrections. "If there is one group of people that is important we look at it's our veteran population that's incarcerated because they're worthy." Of the nearly 17,000 men and women incarcerated in Washington, about 1,400 of them are veterans, Herold-Prayer said. Many of them are coming in with mental illnesses or injuries — things, she says, should be addressed by the federal government. "They're eligible for benefits when they get out of here," Herold-Prayer said, adding that she hopes to get the American Legion program expanded to other prisons. A big focus of the Shelton prison post is helping convicted veterans understand their federal benefits — everything from healthcare, to mental health and substance abuse treatment to assistance finding housing, Herold-Prayer said. "That's what really started this. How do we do that cost shift? We have to do that while they're still in prison," she said. "Why not cost shift our veteran offenders who are eligible for those benefits off the state dime and get them on the federal dime?" For Stephen Gonczi, the incarcerated veterans' representative at the Washington Corrections Center, bringing an American Legion post to the prison is a chance to help offenders connect with something stable – with the hope they'll never wind up behind bars again. "What can we do to bring something on board to give these guys an incentive? Some kind of identity. The American Legion was a good choice," Gonczi said. Gonczi, a veteran himself, joined the American Legion so he could lead the prison post. During the monthly meetings Gonczi dresses in his old naval uniform and leads the group through the pledge of allegiance, prayer and through their discussion of philanthropic giving. Though the offenders are behind bars, some convicted of horrific crimes, they are all determined to give back and do something good. The prison post is a part of the larger American Legion Tumwater Post 11. The main post even helps subsidize a portion of the offenders' annual American Legion membership fees, said Herold-Prayer. "It's kind of more like a family I'd say," said offender William Fischer, a former Marine who was also in the Army reserves. "That's probably the biggest part of it. It's God, country and family." Members of the post are planning a walkathon to raise money for charity and to build a veteran's memorial on prison grounds. "Especially in here, you need stuff like that you need support and to be part of something bigger to give back. It's really important," Fischer said.