June 27 Veterans News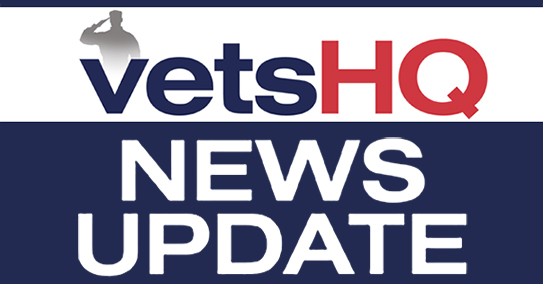 Veterans assistance line fails to meet response goals (Washington Examiner)
The Veterans Crisis Line has failed to meet its time response goal of answering 90 percent of calls within 30 seconds, according to a recent Government Accountability Office report. Established by the Department of Veterans Affairs in 2007, the line was designed to help veterans struggling emotionally. Veterans used the crisis line more than the VA anticipated and after a full year of operation, calls increased by nearly 700 percent. "VA cannot ensure that the VCL is providing consistent, high-quality services to callers and cannot effectively track and publicly report progress or results," the report stated. Protocol mandates that calls not answered within 30 seconds are transferred to backup call centers, but data from fiscal year 2015 shows that for five months, calls were transferred to these backup call centers after 60 seconds. According to VA officials and later confirmed by GAO testing, data shows approximately 65 to 75 percent of calls received in fiscal year 2015 were answered between 30 to 60 seconds. The GAO also tested the contact lines text messaging services, revealing four out of 14 test text messages were ignored. VA officials responded by saying the VCL text message system is not monitored or tested. The text message provider oversees its operation. VA officials told GAO the text message provider had not reported any issues. However, the provider said because VA officials do no testing, limitations in the system cannot be properly addressed. "While VA has taken a number of steps to improve its monitoring of the VCL primary center operations, VA has not developed measurable targets and time frames for its key performance indicators, such as the program's percentage of abandoned calls," the GAO report said. The GAO recommends the testing the text messaging system frequently and document "targets and time frames for key performance indicators."
VA medical marijuana gets booted from budget bill (Military.com)
A proposal allowing doctors at the Department of Veterans Affairs to prescribe medical marijuana to veterans appeared close to becoming law, until Congress removed it this week from the agency's annual budget bill at the last moment. The legislation, sponsored by Oregon lawmakers, had cleared prior votes in the House and Senate but was nixed late Wednesday night during final closed-door negotiations on the VA bill. It would have lifted a prohibition on the VA recommending the drug to patients in states where it is legal. The move was a blow to advocates of medical pot who have been trying to get the measure through a divided Congress and lowers the chances that a law might be passed this year. "It's outrageous that it was removed" from the annual VA budget bill, Rep. Earl Blumenauer and Sen. Jeff Merkley, both Democrats from Oregon, said in a joint statement Friday. "To add insult to injury, the legislation was released in the middle of the night, not even giving members of the House an opportunity to review the language before voting on it." The budget bill for the VA and military construction was approved by a joint conference committee of lawmakers, which stripped the pot measure, and then it was immediately passed overnight Wednesday by the House as attention was on Democrats, who staged a sit-in on the chamber floor in an attempt to force votes on gun control. The Senate is expected to consider the massive VA bill on Tuesday in what could be a final vote sending it to President Barack Obama's desk. But Democrats were rallying in opposition due to unrelated legislation dealing with the Zika virus and Planned Parenthood funding. Blumenauer and Merkley said the marijuana legislation had broad bipartisan support before it was removed. "This isn't right for our veterans, or the American people," they said. It is not unusual for conference committees, which are now controlled by the Republican majority, to change or remove language during final bill negotiations, though the practice can anger lawmakers. Blumenauer has argued VA rules prohibiting doctors from referring veterans to state-regulated medical marijuana programs are forcing those veterans out of the VA system to treat certain medical conditions. The VA has said its hands are tied because the federal government considers marijuana an illegal drug, despite state-level decriminalization and legalization. Medical marijuana has been approved by 23 states and the District of Columbia. The Obama administration has dropped federal opposition to the laws. Pot is used for treatment of glaucoma, cancer, HIV and other health conditions. Veterans are also looking at it to treat post-traumatic stress disorder, which might affect about 20 percent of the 1.8 million servicemembers deployed to the wars in Iraq and Afghanistan, according to the National Center for PTSD. The VA does offer pain management and substance abuse programs to veterans involved in state medical marijuana programs. However, veterans who smoke pot for a medical condition might be recommended for drug abuse treatment.
Federal review finds funds wasted on $3.6M MRI at Waco VA (Military.com)
The $3.6 million machine was supposed to revolutionize our understanding of traumatic brain injury and other war injuries by studying the brains of Fort Hood troops before and after deployments to Iraq. The Austin American-Statesman reports that never happened. Nearly a decade after the Department of Veterans Affairs bought the once cutting-edge, mobile MRI system, internal investigators have concluded that research efforts at the VA Waco Center of Excellence represented "a waste of taxpayers' funds" and were an example of "poor stewardship." In a report released Thursday, the VA's Office of Inspector General detailed years of research inactivity at the Waco center, where officials spent more than $200,000 in annual maintenance while the MRI machine largely sat unused. The internal inspectors' report confirmed the findings of a 2014 American-Statesman investigation, which found the VA had squandered a historic opportunity for combat-related research by purchasing the mobile scanner without a clear plan for success, failing to recruit enough brain imaging experts to make it work and allowing internal squabbles to paralyze the project. VA inspectors found the agency spent about $1.1 million on maintenance for the nearly five and a half years that the machine went unused between 2008 and 2015. Inspectors confirmed that the scanner had not contributed to any published research studies as of 2015. The report, however, didn't assign blame to any specific VA employees for the debacle. The VA has since hired new leadership at the center and in April 2015 restarted brain scanning research with the machine. In a response to the inspectors' findings, VA Undersecretary of Health David Shulkin conceded that the machine was "underutilized" in the past, but that the department was "proud that our efforts have been successful in turning this program around in a relatively short period of time." Shulkin said the VA has started a redesign of the entire VA supply chain and changed how it manages such high-tech medical equipment as the Waco MRI system. "Although this device has had a troubled history, I view this overall as a success story, in that new leadership has revitalized this program and put the Center on a productive pathway," Shulkin wrote. The Statesman investigation, published in September 2014, found that six years after the brain scanner's debut not a single study based on the machine's scans had been published. By 2013, center officials suggested that the machine be returned because the VA didn't know how to properly use or fix it. One suggestion from staffers for the MRI's support vehicle: housing for lab rats. After the Statesman investigation was published, the U.S. House Veterans' Affairs Committee launched its own inquiry into the VA's overall mental health research effort. Committee officials said Thursday afternoon that investigation into overall research is ongoing. Former committee member Rep. Bill Flores, R-Bryan, who previously suggested that research should be moved out of the Center of Excellence, told the Statesman last year he had changed his view after visiting the revitalized center. The Waco MRI system is currently being used to research neurological disorders and collect data for treatment studies, VA spokeswoman Jessica Jacobsen said Thursday. The Waco center has also started collaborating with the University of Texas to evaluate patients and provide them with real-time feedback on their neurological activity, Jacobsen said.
Forgotten veterans' remains honored at Fort Logan memorial service (The Denver Post)
As 67-year-old Vietnam veteran José Gonzales sat in the audience after a final roll call service put on by his chapter of the Vietnam Veterans of America, another veteran walked by and shook his hand: "Welcome home, brother." Gonzales was one of several veterans at Saturday's Final Roll Call Honors Committal memorial service at Fort Logan National Cemetery, where families and supporters came together to honor the unclaimed remains of 30 veterans who served as far back as World War II. He had been home for a long time — but he didn't feel welcome for decades. "They didn't greet us, we got no greetings — nothing," Gonzales said, describing how Vietnam veterans were received when they came home. "Some of us had to take our uniforms off, for fear of retaliation." After a decades-long healing process, Gonzales started to go to memorial services for veterans. "I (hadn't) attended before because it took some 40 years to break out of that shell and honor the vets," Gonzales said. "It's healing to the soul, you know." But this was Gonzales' first time at a memorial for unclaimed remains, the ashes of veterans who were never taken or buried by their families. Maj. Gen. H. Michael Edwards, the service's guest speaker, said remains may go unclaimed because families forgot about them, or don't know their relatives are eligible for a military burial. "In my mind, (they're) almost MIA, because they just sat there," Edwards said  to about 80 in attendance. "Each of them has a story. I only wish we knew their full story." A crowd that came decked out in the shirts, hats and insignia of various armed forces branches sat silent during a dignified, slow reading of the 30 names. Each name was followed by the veteran's rank, branch and war in which he served. After that, a service member on stage would locate the veteran's urn on a table and declare them "present" — and a bell would ring. After a three-volley salute by Air Force members, various military branch members carefully placed the first few urns in the columbarium just feet from the stage. Cemetery crew members placed engraved marble plates over each burial space. "This is just breaking the ice," Gonzales said. "There are a lot more (veterans) in Denver and around the U.S. that need to be researched." Stan Paprocki, president of Chapter 1071 of the Vietnam Veterans Association, said he would never give up on honoring veterans. It took the chapter more than a year to assemble the remains for the service. "We finally got cleared by the (U.S. Department of Veterans Affairs)," Paprocki said. Initially identifying 868 cremation certificates from Olinger Eastlawn Cemetery in Aurora, with the help of the VA's National Cemetery Scheduling Office in St. Louis, the group narrowed the list to 90 possible veterans. Of those, 36 more will be honored at another service in about two months, said Paprocki. The Missing In America Project, a national nonprofit that works with veterans groups to inter unclaimed veterans' remains, helped to publicize the service. "Isn't our country supposed to do something for veterans?" said Fred Solanti, project executive director and president. Solanti said most remains are left by families — sometimes due to the cost of cremation — but some are taken into government hands and incorrectly buried in civilian graves. For Gonzales, the service is part of the healing process. "I just hope this is closure for some Vietnam vets who were forgotten," he said.
$2 million secured for expansion of Virginia veterans cemetery (WTKR)
More than $2 million has been secured to expand the Albert G. Horton, Jr. Memorial Veterans Cemetery in Suffolk. Virginia Senators Mark Warner and Tim Kaine announced the $2,025,103 in federal funds to assist in the expansion on Friday. The Department of Veterans Affairs grant will help to develop about 5 acres of the cemetery, adding 1,260 grave sites and 1,920 columbarium niches, as well as landscaping and infrastructure. The closest national veterans cemetery in Hampton Roads is the Hampton National Cemetery, however that is currently closed to new interments. As a result, the next closest veterans cemetery with available grave sits is the Virginia Veterans Cemetery in Amelia, which is nearly 100 miles away. There are currently 187,975 veterans who live in Virginia.