VetsHQ salutes Marine Corps Veteran 'Spike' George
Marine Corps veteran Alvin "Spike" George is in the last stages of systemic scleroderma, a terminal illness that has hardened his skin and internal organs. As a result of his disease, he is no longer able to work as a correction officer for Kings County (Wash.).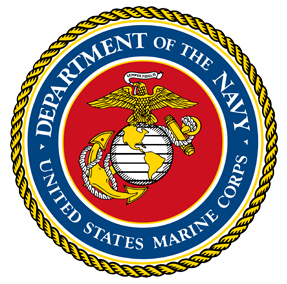 Now weighing less than 110 pounds, George continues to fight for his life, as chronicled in recent stories aired by KOMO News in Seattle. But it's not his only fight — he must also contend with the Department of Veterans Affairs (VA) for access to health care and his earned disability compensation benefits. As a Marine, George spent four years of his military career living and working at Camp Lejeune (1984-1988), where we now know there was toxic groundwater contamination. With intervention from KOMO's local investigative reporter and U.S. Sen. Patty Murray (D-Wash.), Spike may have found temporary relief in receiving appropriate health care.
News about continued denials of his compensation claim is troubling. According to KOMO, George is working with a Disabled American Veterans (DAV) advocate and is hoping for approval on his second appeal.
You can join us in showing support for George's fight for health care, benefits, and his life, by leaving a comment below.
What every Camp Lejeune veteran should know
The VA is considering a "presumption of service-connection" for certain conditions associated with exposure to contaminated Camp Lejeune groundwater sources between 1953 and 1987.  While the VA is considering this presumption, disability compensation claim denials that would normally be denied are being "stayed" (not denied, but also not approved) for these conditions:
Kidney cancer
Non-Hodgkin's lymphoma
Multiple myeloma
Leukemia
Liver cancer
Parkinson's disease
Scleroderma
Aplastic anemia/myelodysplastic syndromes, and
Bladder cancer
If the VA decides to declare the above health conditions "presumptive" then the medical nexus (connection) will no longer be required. This follows the VA's actions for Agent Orange and other toxic herbicides for Vietnam War veterans.
Meanwhile, if a Camp Lejeune veteran submits evidence from a competent medical authority who determined the medical condition is at least as likely as not that the claimed condition resulted from exposure to contaminated groundwater, service-connected can be granted and a disability rating assigned.
VetsHQ has a special section dedicated to the Camp Lejeune groundwater contamination at https://www.vetshq.com/camp-lejeune-water/.
References