July 14 Veterans News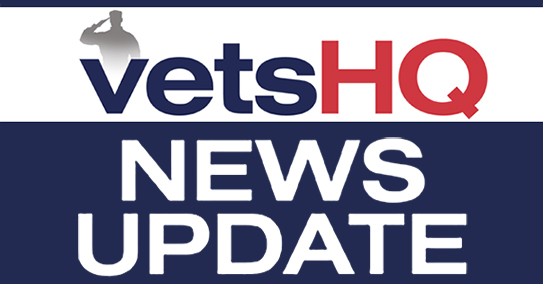 VA doubling back to resolve TBI claims denials (MilitaryTimes)
Veterans Affairs officials aren't saying how 24,000 veterans were diagnosed with traumatic brain injury by VA physicians considered unqualified to make such a determination, but on Wednesday, told Congress the department is working to resolve related disability claims problems. Some veterans diagnosed with TBI from 2007 to 2015 were denied disability benefits because they were examined by a VA health provider considered to be unqualified under VA policy. After a media investigation by KARE 11 in Minneapolis found that as many as 300 veterans at the Minneapolis VA Medical Center were denied benefits as a result, the department announced it would review all cases involving veterans with improper exams. In June, VA announced it would send letters to more than 24,000 affected veterans offering new exams. Dave McLenachen, deputy undersecretary for disability assistance at the Veterans Benefits Administration, told a House Veterans' Affairs panel Wednesday he was unable to "find a reason" why the exams were conducted in violation of VA policy at a number of VA facilities. "I don't know if it was a lack of capacity, whether that was an issue at the particular time, or to the extent whether there were enough of those specific specialists available at the time. I don't know the answer to that question," McLenachen said. The KARE 11 investigation found that at the Minneapolis VA only one of the 21 medical professionals who conducted initial TBI exams was a qualified specialist, defined as a physiatrist, psychiatrist, neurosurgeon or neurologist. Rep. Dina Titus, D-Nev., questioned whether sending a letter to an affected veteran was a sufficient response and she urged VA officials to conduct more outreach. "Don't we need a public information campaign or work with the veterans service organization to ensure this is adequate?" Titus asked. McLenachen said VA officials decided to send letters rather than simply reschedule exams because some veterans may have received a higher disability rating for TBI from their initial exam than they would have gotten from a specialist. According to McLenachen, more than 14,000 affected veterans already are receiving disability compensation for service-connected TBI, "many at higher rates of evaluation." "It could be misleading to go out and tell them we are going to schedule an exam without their choice, might have a significant impact on their benefits," he said. More than 327,000 troops were diagnosed with a brain injury from 2000 to 2015. Roughly 80 percent of those diagnoses were for mild TBI, or concussion. Roughly 170,000 veterans with TBI have filed disability compensation claims and 75,000 have been approved. Lawmakers said Wednesday they are concerned over the disparities, which can't entirely be explained by the VA's failure to use specialists to diagnose veterans. "Committee staff has been trying to get to the bottom of what happened and who is responsible, but even after four separate briefings, the answers are not clear," chairman Rep. Ralph Abraham, R-La., said. "The only issue that is clear to me is that the Veterans Benefits Administration and Veterans Health Administration created a royal mess by not communicating with each other … and that senior VA employees once again failed to hold subordinates accountable."
Report: DOD and VA still years away from full health records sharing (MilitaryTimes)
Military and Veterans Affairs officials are still years away from fully sharing patient health records, even after almost two decades of work and hundreds of millions of dollars in funding, according to a report from the Government Accountability Office released Wednesday. But Defense Department officials said they're confident the two bureaucracies will reach that goal in the next two years, citing recent improvements to the system and planned advances in coming years. The conflicting views frustrated members of the Senate Appropriations Committee, who called the ongoing issue an embarrassment for the country and an unnecessary hardship for troops and veterans. Sen. Jon Tester, D-Mont., questioned whether lawmakers will be holding the same hearing with the same concerns in another 24 months. In April, both Department of Veterans Affairs and Defense Department leaders certified that all medical data in their systems met national standards for sharing with public and private health care systems. Nine months earlier, the two bureaucracies announced a massive expansion of information being shared through their Joint Legacy Viewer tool, a major breakthrough in allowing physicians to compare different notes in their separate software systems. But GAO officials said those advances still leave significant work ahead for full medical record sharing, noting that key documents like X-ray images and CT scans aren't easily transferred between agencies. "In addition, VA's unsuccessful efforts over many years to modernize its VistA system raise concern about how the department can continue to justify the development and operation of an electronic health record system that is separate from the Defense Department's," their report states. That has been a lingering point of contention between lawmakers and department officials since 2013, when VA and military leaders announced plans to abandon a $564 million project on joint medical records software due to its expense and lengthy production time frame. VA and Defense Department leaders defended the decision again at Wednesday's hearing, saying the separate systems can be made fully interoperable faster and for less money than the effort building a new system would take. Committee members said they're skeptical. The VA  is scheduled to adopt new, modernized electronic health records software in the next two years. Laverne Council, VA's assistant secretary for information and technology, said she is confident both departments are on the right path, acknowledging the frustration of many veterans. "We know that a veteran's complete health history is critical to providing seamless, high-quality integrated care and benefits," she told committee members. "And interoperability is the foundation of this capability." Earlier this year, the committee included language in its draft of the annual VA budget plan restricting the use of nearly $260 million in technology modernization funds until the departments can show more progress on the issue.
Sen. Marco Rubio introduces VA reform bill (Federal Soup)
Sen. Marco Rubio (R-Fla.) this week introduced legislation that would make it easier to fire employees at the Department of Veterans Affairs for poor performance or misconduct. The VA Accountability First and Appeals Modernization Act of 2016 is the companion measure to H.R. 5620, which was introduced in the House by Veterans Affairs Committee chairman Jeff Miller (R-Fla.). "For far too long, veterans have been victims of a broken and incompetent VA system," said Rubio. "To make real progress in fixing the VA, we need to tackle the first problem plaguing the VA, which is the lack of accountability among employees. It is simply unacceptable that it can take years to fire one employee for poor management or misconduct. " The bill also contains additional protections for whistleblowers, as well as disability benefits appeals process reforms.
Puget Sound VA cites progress on cutting wait times for mental-health services for veterans (The Seattle Times)
The Puget Sound VA continues to be one of the fastest-growing health-care systems in the Department of Veterans Affairs network, with a total patient count growing by 11 percent during the past two years. Despite the rapid increase, VA officials say that they have made progress on reducing wait times for mental-health services at their clinics. These wait times average two days for nonemergency appointments, compared to a five-day national average. "We've got a few areas where we are shining here, and this is one, and it's an important one," said Chad Hutson, a spokesman for the VA Puget Sound Health Care System. Hutson joined regional VA leaders Wednesday to make the case that there has been some success here in the Puget Sound area for the beleaguered agency. The briefing came just two days after Donald Trump, the presumptive Republican nominee, ripped into the VA during a speech in Virginia. He called the scandals that have unfolded under the Obama administration "widespread and inexcusable," and outlined a reform plan that would give all veterans the option of private care. Two years ago, one of those scandals put a harsh spotlight on VA wait times that sometimes stretched for months for essential care for sick veterans. Congress then passed a $10 billion Choice program to give some veterans the kind of private-care option proposed by Trump. Under the program, veterans with an appointment wait time of more than 30 days, or those who lived more than 40 miles from VA services, could be referred to private providers. But that program has not gone well. A National Public Radio investigative series found it was hastily set up and hamstrung by a myriad problems. Currently, there are even more veterans nationwide waiting at least 30 days for appointments than before passage of the legislation. Within the Puget Sound area, the VA health-care system includes the Seattle hospital complex, American Lake hospital and seven clinics that collectively see more than 100,000 patients. Since the startup of Choice, some 35,000 veterans in this region also have been referred to private health-care providers. The program ran into problems here as elsewhere because the contractor charged with carrying it out lacked enough private health-care providers, according to VA Puget Sound acting Director Michael Tadych. Since this spring, Tadych said the situation has improved as the contractor, TriWest Healthcare Alliance, was able to expand the network through an agreement with the University of Washington. Puget Sound VA officials on Wednesday also talked about the wide-ranging work done with a pain-management program to offer alternative treatments that include acupuncture, yoga, tai chi and meditation. There also has been a big push to reduce the use of opioids that can lead to addiction and deadly overdoses. "We have seen a three-year steady decrease," said Dr. Tim Bowman, who directs the pain management program. Elsewhere within the Puget Sound-based VA system, the Veterans Benefits Administration has largely completed a massive transformation from paper-based files to computer files. That can help speed up processing, tracking and analysis of benefits, according to VA officials. But the Seattle Veterans Benefits Administration also has had problems involving the use of unqualified medical personnel to evaluate veterans with traumatic brain injury who seek to qualify for disability payments. VA rules required that only a psychiatrist, physiatrist, neurosurgeon or neurologist conduct exams for veterans who have yet to receive a diagnosis. In June, the VA announced that more than 24,000 veterans nationwide received evaluations by medical providers who lacked those qualifications, and would be eligible for new evaluations. The Seattle office had 2,076 veterans who were examined by unqualified personnel, the third-highest number of any VA office in the nation, according to VA documents. "This is a very important issue and getting it right is critical," said Pritz Navaratnasingam, the Seattle regional director.
New Hepatitis C screening at Jackson VA Hospital is saving veterans' lives (WJTV)
Employees at V.A. hospitals across the country is encouraged to come up with better ways to serve this country's vets. In fact, Secretary of Veterans Affairs Bob McDonald challenges those who work at these facilities to embrace the developing culture of innovation. Jackson V.A. employees answered the call and are now seeing their ideas put into action including one who found a way to treat and likely cure those vets with Hepatitis C. "Not everyone who has Hepatitis C got it through injecting drugs.  There is no shame in that.  It's a medical problem but a lot of people feel there is a stigma with that. Most of us who treat Hepatitis C don't feel that way.  We don't know how you got it, just let us help you get rid of it," said Dr. Mary Jane Burton, a Infectious Diseases Specialist, at the V.A. Medical Center in Jackson. But to get rid of it, you have to find out who has it. So Dr. Burton and her colleagues at the Jackson V.A. came up with a way to communicate with the medical team treating patients with addiction problems. Her plan worked. Last year, she screened 96 percent of veterans entering treatment for substance abuse, close to 280 people. "We discovered about one in five had Hepatitis C and 25 percent of the cases that we discovered were brand new cases. Meaning the day they walked in to substance abuse disorder clinic, they did not know they were infected," said Dr. Burton. Untreated Hepatitis C can lead to serious liver disease, including Cirrhosis of the liver and liver cancer. According to the CDC, 15,000 people die every year from Hepatitis C related liver disease. New advancements in treatment means most patients can take just one pill a day and the cure rate is very high. "So we were able to diagnose the infection, but, we didn't just diagnose the infection. We said, "This is the year that you can overcome your addiction and Hepatitis C at the same time because we are going to offer you both," said Dr. Burton. Dr. Burton and six other employees at our V.A. hospital were awarded grant money by the Department of Veterans Affairs for their innovative thinking that has made their workplace more effective. The Atlanta V.A. Medical Center is now implementing Dr. Burton's Hepatitis C screening program into their operation.
Rep. Tim Walz makes early bid for House Veterans' Affairs leadership post (MilitaryTimes)
Democrats on the House Veterans' Affairs Committee are heading into the summer recess with a brewing leadership fight for the fall and a host of questions about the makeup of their panel next year. On Wednesday, Rep. Tim Walz, D-Minn., sent a letter to his fellow Democrats asking for their support to serve as ranking member of the committee next year, when the new Congress convenes. Walz made a similar unsuccessful bid in late 2014, before the 114th Congress was seated. But the leadership landscape on the committee has changed dramatically in just the last few weeks. Earlier this month, ranking member Rep. Corrine Brown, D-Fla., was indicted in an alleged charity fraud scheme and forced to step down temporarily from the post. Rep. Mark Takano, D-Calif., has assumed the post for now. When and if Brown will resume the role remains unclear. A preliminary hearing on the charges is scheduled before the end of the month, but a trial date could be months away. Meanwhile, she faces a difficult re-election fight in a newly drawn northern Florida district. Walz had challenged Brown in 2014, saying that his status as a retired command sergeant major in the Army National Guard gave him specific insight into veterans' health and benefits issues. He has also received significant support from veterans groups. Walz made no reference to Brown's legal problems is his letter, instead noting that "I am the highest ranking enlisted soldier to ever serve in Congress" and "I possess the passion, knowledge and legislative experience necessary to be the lead Democratic voice on the Veterans' Affairs Committee." He also listed numerous problems facing President Barack Obama's Department of Veterans Affairs, including the continued benefits backlog and mental health care. "Our VA system is in crisis," he wrote, "and now, more than ever, Democrats need a strong, respected voice to address these problems head on and build the coalition required to get veterans and their families the care they deserve." How Walz's early leadership bid will affect the minority party's operations for the rest of 2016 remains to be seen. Josh Weisz, spokesman for Takano, said despite the abrupt change, Democrats will stay focused on their agenda throughout the fall. "(We) will press forward with their efforts on all fronts: ensuring the VA is accountable without violating employees' due process rights, improving the VA health system without privatization, strengthening the mental health care veterans receive, and providing veterans the support they need to find a rewarding career," he said. "These goals are too important to put on hold." Leadership elections for both parties will take place after the fall elections. As Democrats sort out their situation with the panel, House Republicans will be looking for a new leader on the committee as well. Chairman Jeff Miller, R-Fla., announced his retirement from Congress earlier this year.
Southern Nevada VA Healthcare System grapples with spike in veterans visits (Las Vegas Review-Journal)
The Veterans Benefits Administration continues to chip away at a backlog of disability claims, but a spike in veterans seeking care for disabilities and health issues has caused the VA Southern Nevada Healthcare System to struggle in meeting those needs. "That indicates to us a lack of health care in the (Las Vegas) Valley. We've been growing like a weed in the last five years," system Director Peggy Kearns said Wednesday during a roundtable discussion. Because of the shortfall of doctors in public and private practice in Southern Nevada, veterans who are eligible for VA care are turning to the North Las Vegas VA Medical Center and its satellite facilities for health care. Kearns said since the 2016 fiscal year began Oct. 1, the system has experienced 640,000 visits through June, up 15.8 percent from June 2014. The caseload draws from 158,000 veterans in and around Southern Nevada, of which 70,692 were enrolled in the system. Citing the most recent statistics, Woodrow Anthony Roeback, officer-in-charge of the local Veterans Benefits Administration office, noted that the initial disability claims backlog has been reduced nationwide by 88 percent from a peak of 611,000 in March 2013 to a historic low of 71,352 claims last year. The average wait for a claims decision is 93 days — a 189-day reduction from a peak of 282 days in March 2013. Roeback said the Veterans Benefits Administration Reno Regional Office has exceeded its goals for more than 200 claims processed and completed during the past three months. "We're performing exceptionally well as a team as well as with the processing that we have in the benefits office," he said. Roeback attributes the success to working through a national "work queue" program that allows the regional staff to concentrate on claims from veterans in Nevada. "Approximately 80 percent of the cases that are coming through the national work queue are from the state of Nevada," he said. "So we're taking care the veterans in Nevada for the most part." He said the regional office has completed more than 6,000 cases in the 2016 fiscal year, which will end Sept. 30. "We have a goal of 7,000. We are already going to get beyond that, perhaps in the next couple of months." As the initial claims backlog was reduced, however, there has been a surge in the number of appeals on claims that were denied or the disability ratings were challenged by veterans. U.S. Rep. Dina Titus, D-Nev., a member of the House Veterans Affairs Committee, introduced a bill in June to reform how the VA processes appeals on rejected or challenged claims. She believes the legislation, if passed and signed by the president, will save the VA more than $2.6 billion while decreasing the average wait time of more than two years.
License suspended indefinitely for embattled VA nurse (Standard Speaker)
The former Department of Veterans Affairs Medical Center registered nurse accused of assisting a surgery while drunk has had his nursing license indefinitely suspended, according to Pennsylvania Department of State records. Richard J. Pieri, 60, "failed to practice professional nursing with reasonable skill and safety" by using a substance that impaired his judgment and coordination, the state Board of Nursing ruled last month. Pieri had his license temporarily suspended after his arrest in February on charges of reckless endangerment and drunken driving in the Feb. 4 incident. Police say Pieri of Drums showed up drunk to assist a surgery and that he subsequently admitted to drinking four or five beers at Mohegan Sun Pocono earlier in the night because he forgot he was on call. Surveillance footage showed him stumbling out of his pickup and nearly falling into a concrete barrier on his way into the hospital, according to police. Within days of state charges being leveled, Pieri resigned from the hospital. Federal prosecutors have since charged him with a count of reckless endangerment under the Federal Assimilated Crimes Act, which allows state crimes to be charged in federal court if the crime occurs in federal jurisdiction. Court records show Pieri has entered into plea negotiations with the U.S. Attorney's Office, although no agreement has yet been reached.