July 18 Veterans News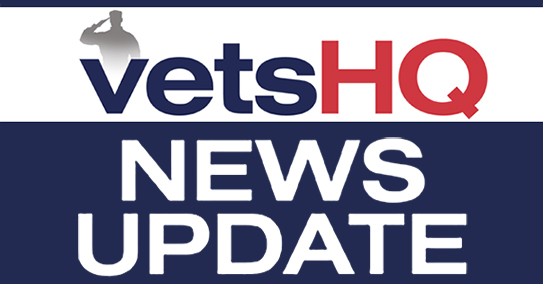 Opinion: 'Choice,' privatization will dismantle VA's system of care (San Francisco Chronicle)
Michael Blecker, Executive Director, Swords to Plowshares: Now that we are in the final stretches of the presidential campaign, it is important to examine both Donald Trump's and Hillary Clinton's views on the Veterans Health Administration — particularly the hot-button issue of "expanding choice" — that is, privatizing veterans' health care. I served as one of 15 commissioners on the congressional Commission on Care, which last month adopted the dangerous idea of moving toward privatization. That will degrade the Veterans Health Administration's veteran-centered health care system. I made it clear when I joined the commission that if I thought the results of our work would hurt veterans, then I would not sign the final report. I didn't sign. The commission was appointed by the president and Congress to improve the veterans health care system, not dismantle it. I was one of the very few commissioners who represented veterans who use and depend on the health administration. The commission's final report includes 18 recommendations aimed at strengthening the administration, and 17 of them outline solid and bold plans for improvement. The most significant recommendation, however, redesigns the care-delivery system to include private health care providers. The commission's recommendation for "choice" was not based on data that show cost savings, improved quality of care, shorter wait times or a belief that veterans' health care and access will be improved. In fact, independent assessments found that VA care is comparable or even better in clinical quality than private health care. Seventy-five recent studies confirmed this, and yet the commission report does not explain why expanding reliance on lower-quality private health care options will improve veteran care. Ultimately, the decision came down to the fact that the majority of the commissioners were determined to establish a path to privatization. Privatization would:
Increase costs, because VA doctors are salaried, not incentivized.
Reduce access, because resources will be diverted.
Not improve the quality of care, because it does not ensure that health care providers are well equipped to address veterans' specific health and cultural needs. For example, fewer than 50 percent of private health care providers regularly screen for PTSD, and fewer than 20 percent are trained to document a veteran's military history, which can be critical in identifying service-connected health issues.
Not shorten wait times to see a doctor. No data found that wait times in the private sector are any shorter than at the VA. Unlike the VA, the private sector isn't required to measure wait times.
Dismantle the Veterans Health Care system because, unlike the VHA, the private health care sector has considerable funds dedicated to marketing its services. Economists estimate that "choice" could reduce the patient base by as much as 40 percent. The Veterans Health Administration would have to pay private health care providers to care for veterans, but would not be able to control how providers deliver that care.
When it comes to providing choice to veterans who live more than 40 miles from a VA facility, the VA has been more than willing to enable veterans to use private health care in their communities. Expanding choice in areas like San Francisco, where veterans have access to excellent care at the Fort Miley and Palo Alto veterans hospitals, is not necessary. Clinton and Trump disagree on private health care options for vets. Trump said he wants to ensure that "every veteran has the choice to seek care at VA or private care, paid for by our government." In his 10-point plan for fixing the VA, he states, "The power to choose will stop the wait-time backlogs and force the VA to improve and compete if the department wants to keep receiving veterans' health care dollars." Clinton has said that she wants to restructure the VA but opposes privatization. In her VA platform plan, she states, "From the top leadership to mid-level managers to entry-level employees, everyone at the VA must embody the highest workplace standards. Supervisors must be empowered to suspend or remove underperforming employees in accordance with due process not only for the good of the organization, but in service of our nation's veterans." When I enlisted, I was promised that the nation would take responsibility for the medical and health consequences of military service. We must design our veterans' health care system for those who need it most, not for those who want it least. True, operations failures have overshadowed successes in recent years, yet the system is worth saving. The commission's recommendations related to improving clinical operations, facility and capital assets, governance, health care equity, information technology, supply chain, and workforce management should be implemented promptly. If we adopt the "choice" model, however, we will eviscerate any chance of improving the systems that provide care for more than 9 million veterans. As a commissioner, a veteran and a lifelong advocate for community-based veteran support services, I have seen the VHA transform into the comprehensive, integrated, wraparound provider of veteran-centered health care that it is now. I do not want to see us move backward.
More vets get alternative treatment for PTSD, but not always evidence-based (WNPR)
The Department of Veterans Affairs estimates up to 30 percent of former service members — from the Vietnam War to Iraq and Afghanistan — have Post Traumatic Stress Disorder. They don't all seek treatment, but among those who do, the VA said 20 to 40 percent don't get better with the standard regimen of therapy, medication, or both. Increasingly, veterans are seeking out alternative mental health care, and much of it untested. At Soldier On in Pittsfield, Massachusetts — a transitional housing organization for veterans — director Jack Downing has seen hundreds of clients cycle in and out of homelessness, depression, substance abuse, and other effects of trauma. Soldier On offers psychotherapy and anti-depressants to deal with PTSD — the nightmares, flashbacks, anxiety — but Downing said many chronically ill vets don't stick with the treatment. "Much of what we do medically just doesn't work," Downing said. "We keep doing these things because we don't know what else to do. As a result of that, we were looking for alternatives that would work." A couple years ago, Downing met Stephen Zodkoy, a New Jersey-based chiropractor who claimed to have a new way to make veterans feel better. … Zodkoy's methods are far from mainstream. He links PTSD to what he calls fatigue of the adrenal glands. He said he measures chemicals in his patients' urine and then prescribes herbs and nutrition supplements to balance out their hormones. Zodkoy also uses what's called Neuro Emotional Technique, in which patients revisit traumatic memories while a chiropractor tests their muscle reaction and taps them on acupressure points. "In all honesty, none of this is my idea," said Zodkoy. "I've just basically taken the work that other people have done for decades and put it into a package that is efficient and effective." Soldier On said it's recruited 450 veterans to try Zodkoy's method. Thirty percent dropped out in the first two months. Sam Bennett, a formerly homeless vet who now works at Soldier On, has lasted longer than that. He said he thinks it's helped, though he never quite understood the chiropractic part, done by a colleague of Zodkoy's. …But he's not sure if the muscle tapping helped. Neither is Noyal Moore, a Vietnam-era vet who tried the program. Moore gives more credit to the supplements Zodkoy prescribed, though he can't remember which kind. He's pretty sure they've allowed him to rely less on a walker to get around and helped him improve his personal finances. "Whatever they're doing, it's working!" he said with a laugh. "I can't really say in medical terms." By Zodkoy's own admission, there's very little scientific evidence his program works as good or better than traditional therapy. He has anecdotal testimony and a survey he gave to 20 Marines — all of whom reported feeling better after his treatment. But there have been no clinical trials or peer-reviewed studies. There's no proof the treatment offers more than the passage of time, one-on-one attention or a placebo effect. To Zodkoy, that doesn't matter. "Is it the herbs? Don't know. Is it the one-on-one work? Don't know. Is it placebo? Don't know," Zodkoy said. "But what I will say is this: I don't care. As long as the veterans are feeling better, it's a win." Another person who doesn't care is Jack Downing, the Soldier On director, who said his group spends $200,000 a year from a private donor fund on Zodkoy's program. He said he didn't ask to see any research. "I'm not a medical guy; I'm not looking to do any of that," Downing said. "I know by the lack of decompensating episodes that are taking place in people's lives that the quality of their life is better." That might be evidence enough for Soldier On, but not for many in the medical community. "Look at blood-letting in the middle ages," said Harriett Hall, a retired physician and Air Force colonel who edits the blog Science-Based Medicine. "They had all types of testimonials. It was in the textbooks, the doctors believed in it. They had gut feelings bloodletting worked." Hall said almost every treatment works for at least a few people, and in the case of PTSD, a large percentage actually recover on their own. "So how do you know whether it was the treatment or not unless you've done a controlled study to find out?" she said. Stephen Zodkoy's PTSD treatment is certainly not the only unconventional one out there. In recent years, people have offered thought field therapy, energy healing, hot cups on people's backs, electromagnetic therapy, sweat lodges. In Texas, a chiropractic clinic used state funding to spin vets around in chairs to stimulate the brain. … Lilienfeld said the best, evidence-based treatment for PTSD is cognitive behavioral therapy, meant to help people develop coping strategies, and prolonged exposure therapy, to desensitize people to traumatic memories. He suspects the standard treatment fails to work for many people because their therapist does it wrong. … In its practice guidelines, the Department of Veterans Affairs recommends treatments that have the most rigorous scientific evidence. But at the same time, the VA does recognize a growing demand for alternative healthcare. Paula Schnurr, who heads the National Center for PTSD, which is part of the VA, said she's "not concerned about veterans seeking alternative strategies in addition to effective strategies," as long as the alternative doesn't replace a method with more evidence behind it. Schnurr said 90 percent of VA centers across the country do offer some sort of alternative treatment for PTSD. And many have been studied through clinical trials — some, like meditation and yoga, with promising results. The National Center on PTSD is now looking into the benefits of Tai Chi, Schnurr said, "because as a martial art, it is something that might be appealing to veterans. It's certainly a practice that can enhance health. And part of recovering from PTSD or other mental disorders isn't only about treating the symptoms. It's about treating the whole person." Schnurr also points out one approach to trauma, once approached with broad skepticism, is now on the VA's list of approved treatments. EMDR — devised in the late 1980s — uses bilateral eye movement, looking side to side, during cognitive behavioral therapy. Only after about a dozen clinical studies did Schnurr feel comfortable recommending it. "I'm convinced the treatment works; I'm not sure why," she said. But as long as the treatment is based on rigorous science, she said, that's evidence enough.
​How parrots help veterans with PTSD (CBS News)
You can hear the place before you ever see it. In a lonely corner of Los Angeles is a home for dozens of parrots — many of them neglected, abandoned, abused. The people who care for these birds know something about trauma themselves: Most are veterans who still carry the emotional baggage of war. But in this tiny haven of wounded birds and troubled humans, there's a connection that's hard to miss. Mike Flennikan served a combat tour in Vietnam. He also served 22 years in prison for armed robbery. Zoe is an African Gray, but to Flennikan, she's more than just a breakfast date. "If you'd-a told me five years ago that I'd be sitting in a cage like this petting a bird, I'd-a told you, 'You're outta your mind!' She adopted me three days after I got here." "What is this relationship between the two of you?" Smith asked. "I think she immediately saw something in me that I needed, you know?" Flennikan said. "I mean, she makes me feel like I'm important to her, you know? And I can't explain it because I don't know enough about parrots or birds or anything, but it's just a great feeling." At Serenity Park, Zoe and three dozen other birds are part of an animal therapy program that pairs them with vets suffering from PTSD. The veterans say that, somehow, the parrots can connect with them in a way that no human therapist ever could. … Serenity Place was the idea of psychologist Lorin Lindner, who used to take veterans she was working with to another parrot sanctuary she ran north of L.A., and was surprised at how well parrots and vets got along. "All of a sudden I'd see this transformation come over them," Lindner said. "They'd be holding the birds in their arms and calling them sweet terms, and I hadn't seen that in the group therapy I'd been doing with them." So ten years ago, Lindner got the V.A. Medical Center to give her enough land to set up a few bird cages, and with a budget based solely on donations Serenity Park was born. There's no hard scientific evidence to explain why parrots seem to help people suffering from PTSD, said Smith. The thinking is that the traumatized birds and the traumatized vets share a common bond that somehow seems to soothe their souls. When asked to respond to people who might think a veterans-and-parrots connection "hippy-dippy," Lindner replied, "Do you have a dog? Dogs are domesticated to lie at our feet, but the parrots are not, yet they still want the relationship because they are a flock creature, and they imprint. They have those social neurons that immediately make them say 'You are who I want to follow for life.' And they're monogamous — pretty rare these days!" But that loyalty can be a double-edged sword. Parrots need near-constant attention. And some, when left alone, will scream for hours on end, or tear out their own feathers in desperation. Harvard University researcher Irene Pepperberg says few people are prepared for a parrot in their lives. "Imagine taking a five-year-old child, putting it in a playpen with a few toys and a few snacks for ten hours a day," she said. "Doesn't work that way." What's more, a parrot can be a lifetime commitment. "Because they live forever — I won't say forever, but 40, 50 years is very common," said Pepperberg. As a result, parrots can outlive their original owners. And those that do are often abused or discarded. Most of the Serenity Park birds went through hell at some point in their lives, just like the people who now care for them. "There is an unspoken communication between one sentient being that has suffered trauma and another," said Serenity Park operations manager Matt Simmons. "And you feel that." Simmons is a former Navy man whose job it was to keep track of bomb damage and body counts. Parrots like Phoebe are helping him live with the memories. "If you go to a shelter and you say, 'Ooh, I love that dog. That dog's gonna go home with me,' that dog is more than likely going to accept that relationship," Simmons said. "But with a parrot who can fly, lives in a huge aviary, has no other reason to be with you other than self-selection — when they select you — it's unique. It's special. And that's something that a lot of our veterans and myself coming home didn't feel."
Veterans could benefit from bill pairing jail inmates with service dogs (NJ.com)
A bill that would pair Camden County, New Jersey, jail inmates with service dogs as part of a training program was proposed Thursday by state Senate Military and Veterans' Affairs Chairman Jim Beach. The inmates, along with former inmates, would be tasked with training the dogs that would later be placed with military veterans who require the companions as a result of service-related conditions. "Creating a program that allows inmates to train service dogs for veterans will give them a chance to give back to the community in a meaningful way, but also to learn valuable skills as they prepare to re-enter society," Beach (D-Camden, Burlington) said in a news release. As part of the three-year service dog pilot program proposal, inmates and former inmates under a reentry program would be training the dogs that would later be placed with vets suffering from post-traumatic stress disorder, anxiety, or depression. The Camden County Correctional Facility's warden and state Department of Corrections officials would administer the pilot program and report its effectiveness back to state elected officials and recommend its expansion to other counties in New Jersey. The news release from state Senate Democrats notes that the bill would appropriate $150,000 from the General Fund. "The opportunity to have inmates participating and learning a new skill set that will ultimately benefit veterans is a home run for public policy, and it is critical that we continue to find more innovative ways to support both communities," Camden County Freeholder Jonathan Young, who serves as liaison to the Department of Corrections, said in a release. Senate Democrats note that in Washington State, an animal training or adoption program is in effect in all prisons there. Further, four correctional institutions in Massachusetts administer a program similar to what's being proposed under Beach's bill. "This progressive idea will also assist us in finding forever homes for animals from our shelter population in Camden County as well," Young said. "The advantages gained by matching all of these disparate parts into a monolithic structure will be an improvement to the quality of life for our overall community."
Tucson clinic hopes to provide hyperbaric therapy for veterans (KVOA)
Hyperbaric treatment is a common way to treat a range of medical ailments, including PTSD and brain injuries in other parts of the world. It involves sitting in a pressurized vessel while breathing in 100% oxygen, usually for an hour at a time. A minimum of 40 treatments are recommended, but many feel less depressed, less chronic pain, and can sleep through the night after the first few treatments. Despite the positive results, VA hospitals don't administer hyberbaric treatment to veterans. Some Tucson area organizations are trying to get a bill passed so veterans can get that treatment as places like NorthStar Hyperbaric for free. 30 veterans in Tucson have had treatment at NorthStar so far. The hope is that lawmakers will see the cost and health benefits.
Oregon VA cuts 20-year home loan rate to 2.5 percent (KTVZ)
The Oregon Department of Veterans' Affairs said Friday it has lowered its competitive home loan rates and is now offering a 20-year fixed rate loan starting at 2.50 percent with a 1.375 percent origination fee (2.685 APR). Additionally, the program's 30-year loan rate is now starting at 2.75 percent with a 1.375 percent origination fee (2.781 APR) or 3.00 percent (3.031 APR) with no origination fee. The ORVET Home Loan Program is a state of Oregon veteran benefit and is separate from the federal VA home loan guaranty program. Even if a veteran has purchased a home using the federal VA program, they may still be eligible for an ORVET home loan. "The ORVET Home Loan Program continues to provide veterans one of the lowest home loan interest rates available to qualified home buyers," said Cameron Smith, Director of the Oregon Department of Veterans' Affairs. "Our new rates remain competitive with today's market and continue to provide our veterans a great opportunity to buy a home." The ORVET Home Loan is a lifetime benefit for eligible veterans with a maximum loan amount of $417,000 for a single family, owner occupied residence. For more information about eligibility and rate details, contact ODVA's Home Loan Department at 888-673-8387, or visit www.oregon.gov/ODVA/HOMELOANS.