July 19 Veterans News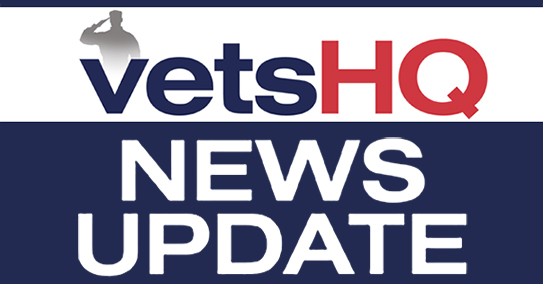 Report: VA provides safer, more effective care than other systems (Military.com)
Department of Veterans Affairs facilities often provide safer and more effective care than other health care systems, a new report finds, though researchers stopped short of comparing such factors as wait times. "In terms of safety, VA facilities performed similarly or better in most, but not all, studies comparing morbidity and mortality. Results from studies about complications and patient safety indicators were more mixed," the report says. "In terms of effectiveness, VA facilities had similar or superior quality to non-VA facilities with respect to preventive, recommended, and end-of-life care, as well as managing medications." Rather than collect new data, the report released today by the Rand Corporation looked at 69 studies conducted between 2005 and 2015 about the quality, effectiveness and availability of care at VA facilities versus civilian doctors through private health insurance, civilian hospitals or Medicaid and Medicare. Researchers then aggregated the results of those studies in an attempt to draw conclusions about overall department treatment benchmarks. Due to a lack of information in the reviewed studies, researchers were unable to draw conclusions about the VA's wait times, which the report calls "timeliness," or equity, efficiency of care or patient-centeredness, the summary says. "The Rand study found there was too little information … to reliably draw conclusions about how the VA system compared to others across these dimensions," it says. While the results showed that the VA provides similar if not better care than non-department providers, "no stark trends can be observed about whether [service availability] performance in the VA is better or worse than in other health settings," a report summary says. Although services may be generally available through the VA, the system has been under constant fire from advocacy groups and Congress over long wait times for veterans who want to access them. A report released in April by the Government Accountability Office found that veterans wait three to eight weeks for medical appointments. A 2014 scandal revealed the VA improperly manipulated reported appointment wait times. Researchers noted that the studies the paper examined compare the VA to the performance of other health care systems — not to any specific ideal. "I think it's important to note that we are comparing the VA to other health care settings that are not perfect either," said Dr. Courtney Gidengil, a researcher who helped write the report. Gidengil said she hopes the findings are encouraging for patients and their families. "I hope that it can potentially give some reassurance about quality, at least compared to other health care systems," she said. Department officials said they are happy with the results. "We are pleased that after reviewing 69 studies Rand found that VA's health care compares favorably … with health care delivered outside VA," said Victoria Dillon, a VA spokesperson. "We have always felt health care delivered at VA was excellent and are pleased a third party was able to validate this." The report was ordered by Congress in 2014 as part of the Veterans Choice Act.
Battle over VA plan for veterans' care builds (Stars and Stripes)
Six days before the window closes for public comments, a Veterans Affairs proposal to expand nurses' authority to treat veterans without a doctor's supervision has drawn 71,520 comments online. That's one of the largest turnouts for a federal regulation in recent history, a sign that the stakes are high in the long battle between nurses and physicians over the scope of medical care. VA runs the largest health-care system in the country, and the outcome of this potential change could reverberate in 29 states that still restrict the authority of nurses with advanced training. The proposal to give nurses what's called full practice authority, under consideration by VA for years, has pitted Washington's big medical powerhouses against each other. The 68,000-member American Association of Nurse Practitioners is leading a coalition trying to fend off doctors who oppose the change, with local radio and TV spots, op-ed pieces and more than 10,000 comments on the Federal Register website. The American Society of Anesthesiologists and the American Medical Association are using similar strategies to persuade VA to keep things as they are. The veterans agency is facing a shortage of thousands of doctors and nurses as the demand for medical care grows. This has led to a challenge being closely watched by the public: how to whittle long waiting lists for medical appointments that led to delays in treatment and coverups that exploded into a nationwide scandal last year, forcing then-VA Secretary Eric K. Shinseki to resign. VA's solution is to give vast new authority to its most-trained nurses to order and read diagnostic tests, prescribe medications, and manage acute and chronic diseases – without a doctor's oversight. The nurses, who have advanced degrees, could practice independently even in the 29 states that still restrict what they can do, as long as they work for VA. The government would be following the lead of the military and 21 states and the District of Columbia, which have expanded the scope of practice for nurse midwives, nurse practitioners and other nurses in a variety of medical fields. But the plan has come under fire from some of the country's largest doctors groups, who say VA would be lowering the standard of care for veterans, a population with a vast array of medical issues. Many doctors argue that the change is unwarranted and potentially dangerous to veterans. The nurse practitioners group has fought back hard, with media coverage and a letter-writing juggernaut urging members to pledge support to VA and Congress. "We've had years of academic and clinical training," Cindy Cooke, the group's president, said in an interview. "There are services that are duplicative because you have physicians and nurse practitioners doing them." Cooke said she would "always" refer a patient who needed specialty care – in neurology or cardiology, for example – to a physician. "But there's a great overlap of knowledge [that physicians and advanced-care nurses] already share," she said. VA officials have given conflicting messages about whether nurse anesthetists would increase their scope of care. They are included in the regulation, but VA says that is a mistake. Nevertheless, the society of anesthesiologists has continued to be vocal in its opposition to a change, saying that its members have more clinical training and experience than nurses and that VA does not have a shortage in this field. The comment period ends July 25 at 11:59 p.m. VA will make a final decision on the policy in the coming months, officials said.
Amid police shootings, Army 'serious' about tackling anger among combat vets (MilitaryTimes)
This month's shooting deaths of police in Baton Rouge, La., and Dallas by former servicemembers who saw combat in Iraq and Afghanistan comes as the Army is trying to better understand why up to 40 percent of troops return from war struggling with anger and aggression. Police say rage may have driven Gavin Long, 29, who served five years in the Marine Corps, to kill three police Sunday and Micah Xavier Johnson, 25, a former Army reservist, to fatally shoot five officers on July 7. Whether there is a link between their military service and the shootings is unknown. And military researchers have been studying the issue of anger for almost a decade. Since 2007, a series of studies have shown 14 percent to 40 percent of troops surveyed after returning from war or while in the war zone report signs of anger such as kicking, smashing or throwing things, or threatening someone with physical violence. Anywhere from 4% to 18% were getting into fights. Long, who was deployed to Iraq for eight months in 2008 and rose to the rank of sergeant, had previously posted a video on the Internet, describing protests against police as futile. He said he wanted to follow in the footsteps of Nat Turner, who led a slave revolt in 1831, and Malcolm X, a black Muslim civil rights leader during the 1950s and early '60s. Micah Xavier Johnson, an African-American former Army reservist who served seven months in Afghanistan, told a negotiator during an hours-long standoff with law enforcement in Dallas he was angry over recent police shootings of black people and wanted to kill white officers. When negotiations failed, police used a robot carrying an explosive device to kill Johnson. … In recent years, the Walter Reed Army Institute of Research has drawn on its longtime collaboration with scientists at Tel Aviv University in Israel to explore whether this tendency toward anger and aggression can be reduced in soldiers after they come home. "The end game is to be able to develop a targeted intervention to basically reduce the risk of anger and the expression of aggressive behaviors," said Phil Quartana, an Army research psychologist leading the effort. "We're looking to figure out what role does anger and aggression play in how soldiers adjust over time and also who's at risk," said Amy Adler, an Army clinical research psychologist, who has co-authored many of the studies. "It's not that every soldier is equally at risk." Adler said while military studies show the presence of anger and aggression in some troops returning from war, it remains uncertain whether those emotions reach the kind extreme behavior exhibited in the recent spate of shootings of police. "I don't think we know that," Adler said. One of the first research efforts uncovering the presence of anger in combat veterans was a 2007 study showing results from surveys where soldiers returning from Iraq were asked such questions as whether they become so angry that they break things, feel like they're on the verge of losing control of their anger or are unable to control an urge to harm others. The results revealed that 9.44% of approximately 500 soldiers surveyed reported signs of anger immediately after leaving war. As months passed, the number of angry soldiers grew to 19.44% showing signs, according to the research. Subsequent studies in 2010 and 2013 show even higher rates of anger. Researchers say it remains unclear what causes the anger and aggression, although it can be linked to combat-zone ailments, including disrupted sleep patterns, recurring nightmares and post-traumatic stress disorder (PTSD). Walter Reed began a collaboration five years ago with scientists at Tel Aviv University to see if anger levels in soldiers could be identified and reduced. Yair Bar-Haim, a professor and research leader at Tel Aviv University, had shown success in reducing the rate of PTSD in Israeli soldiers using a computerized treatment program administered before the soldiers went to war. The results showed a reduction in PTSD by two-thirds. The PTSD research, funded largely by the U.S. Army, was published this month in Psychological Medicine. About five years ago, when Bar-Haim was in the midst of studying PTSD, Army scientists asked if he could apply the same computer-program science to dealing with anger. Adler approached Bar-Haim about the idea because she was concerned anger and aggression was more prevalent than PTSD, and capable of disrupting soldiers' professional and personal lives. Other conventional treatments for anger, such as anger-management classes, have not been that successful, researchers said. Bar-Haim agreed, and said his research shows that it might be possible to reduce anger levels among soldiers after war. "The preliminary tests show promise," Bar-Haim said, adding that the U.S. Army seems "very serious" about overcoming the prevalence of anger among combat veterans. "They're really invested in trying to understand these problems and solve them."
Vietnam veteran awarded Medal of Honor for heroic helicopter rescue (Military.com)
President Barack Obama awarded America's highest military honor for valor today to a U.S. Army veteran for risking his life to save the lives of 44 fellow American soldiers a half century ago on a Vietnamese battlefield. During a Medal of Honor ceremony at the White House, Obama told the story of retired Lt. Col. Charles Kettles, who was serving as a flight commander assigned to 176th Aviation Company (Airmobile) (Light), 14th Combat Aviation Battalion, Americal Division, when a battalion-sized enemy force ambushed an outnumbered element of 1st Brigade, 101st Airborne Division, near Duc Pho. Kettles, then a major, led a platoon of UH-1D Huey helicopters again and again into intense enemy fire to help his fellow soldiers. Now 86, Kettles sat looking "sharp as a tack," Obama said, describing his dress blue uniform. Many of his fellow veterans have said that there is no one who deserves the Medal of Honor more than Kettles, Obama said. "Many believe that, except for Chuck," Obama said. "As he says, 'This seems like a hell of a fuss over something happened 50 years ago.' Even now, Chuck is still defined by the humility that shaped him as a soldier." But there are at least 44 former American soldiers who would disagree with Kettles' modest description of his actions on that battlefield. Obama gave the following account of the Kettles' bravery: "May 15, 1967, started as a hot Monday morning. Soldiers from the 101st Airborne were battling hundreds of North Vietnamese in a rural riverbed. Our men were outnumbered. They needed support fast — helicopters to get the wounded out and get more soldiers into the fight. "Chuck Kettles was a helo pilot and, just as he had volunteered for active duty, on this morning he volunteered his Hueys even though he knew the danger. "They call this place 'chump valley' for a reason. Above the riverbed rose a 1,500-foot tall hill. And the enemy was dug into an extensive series of tunnels and bunkers — the ideal spot for an ambush. "Around 9 a.m., his company of Hueys approached that landing zone and looked down. They should have seen a stand of green trees. Instead, they saw a solid wall of green enemy tracers coming right at them. None of them had ever seen fire that intense. "Soldiers in the helos were hit and killed before they could leap off. But under withering fire, Chuck landed his chopper and kept it there exposed so the wounded could get on and so that he could fly them back to base. "A second time, Chuck went back into the valley. He dropped off more soldiers and supplies; picked up more wounded. Once more, machine gun bullets and mortar rounds came screaming after them. As he took off a second time, rounds pierced the arm and leg of Chuck's door gunner, Roland Scheck. "Chuck's Huey was hit. Fuel was pouring out as he flew away. He landed, found another helicopter and flew Roland to the field hospital. "By now, it was near evening. Back at the riverbed, 44 American soldiers were still pinned down. The air was thick with gunpowder and smelled of burning metal. "And then they heard a faint sound. And as the sun started to set, they saw something rise over the horizon — six American helicopters, as one of them said, 'as beautiful as could be.' "For a third time, Chuck and his unit headed into that Hell on Earth. "Once again, the enemy unloaded everything they had on Chuck as he landed — small arms, automatic weapons, rocket-propelled grenades. Soldiers ran to the helicopters. When Chuck was told all were accounted for, he took off. "And then mid-air, his radio told him something else. Eight men had not made it aboard. They had been providing cover for the others. Those eight soldiers ran for the choppers but could only watch as they floated away. " 'We all figured we were done for,' they said. Chuck came to the same conclusion. 'If we left them for 10 minutes,' he said, 'they'd be POWs or dead.' "A soldier who was there said, 'That day, Maj. Kettles became our John Wayne.' "With all due respect to John Wayne," Obama said. "He couldn't do what Chuck Kettles did. "He broke off from formation, took a steep, sharp, descending turn back toward the valley — this time with no aerial or artillery support. "Chuck's Huey was the only target for the enemy to attack, and they did. Tracers lit up the sky once more. Chuck came in so hot his chopper bounced for several hundred feet before coming to a stop. "As soon as he landed, a mortar round shattered his windshield; another hit the main rotor blade. Shrapnel tore through the cockpit and Chuck's chair. "Those eight soldiers sprinted toward the Huey, running through the firestorm, chased by bullets. "Chuck's helo, now badly damaged, was carrying 13 souls and was 600 pounds overweight. 'It felt,' he said, 'like flying a two and a half ton truck.' "He couldn't hover long enough to take off. … The cabin filled with black smoke as Chuck skipped and hopped the helo across the ground to pick up enough speed to take off. "The instant he got airborne, another mortar ripped into the tail. The Huey fishtailed violently and a soldier was thrown out of the helicopter and was hanging onto a skid as Chuck flew them to safety." Obama joked, "You couldn't make this up. This is like a bad Rambo movie." The Army's warrior ethos is based on a simple principle — a soldier never leaves his comrades behind, Obama said. "Chuck Kettles honored that creed. Not with a single act of heroism, but over and over and over," Obama said. "And because of that heroism, 44 American soldiers made it out that night. We are honored today to be joined by some of them." Obama asked them to stand so they could be honored with applause. Kettles was originally awarded the Distinguished Service Cross, the second highest award for valor, for his heroism that day, Obama said. But William Villano, an amateur historian, realized that was not enough of an honor after he interviewed Kettles for a history project sponsored by a local rotary club, Obama said. Villano started a five-year mission, along with Kettles' son Mike, a retired Navy pilot, to ensure that Kettles receive the Medal of Honor. Congresswoman Debbie Dingell, along with her husband John Dingell, "went above and beyond to pass a law to make sure that even all these years later, we could still fully recognize Chuck Kettles' heroism as we do today," Obama said. "And that is one more reason this story is quintessentially American — looking out for one another; the belief that nobody should be left behind," Obama said. " "This shouldn't just be a creed for our soldiers. This should be a creed for all of us. This is a country that is never finished in its mission to improve, to do better, to learn from our history, to work to form a more perfect union. "And at a time when, let's face it, we have had a couple of tough weeks. For us to remember the goodness and decency of the American people in a way that we can all look out for each other, even when times are tough, even when the odds are against us. What a wonderful inspiration. What a great gift for us to be able to celebrate something like this."
Los Angeles veterans waiting too long for medical care (KPCC)
In Los Angeles, at the biggest veterans hospital in the country, former service members are waiting too long to get seen for care—something the hospital's new director, Ann Brown, says it's her top priority to fix. Brown said her hospital's wait times lag the national average. Veterans in L.A. wait about six days to see a primary care doctor and eight days for a specialist. The national average is about five days for primary care and six for specialists. For mental health care appointments, L.A. wait times lag the nation by 30 percent. The issue of wait times has been a scandal for the Department of Veterans Affairs ever since April 2014, when it came to light that the V.A.'s Phoenix hospital had been manipulating data to make wait times appear much shorter than they actually were. The V.A. secretary at the time resigned, and Congress appropriated more than $16 billion so the department could build more health care facilities and hire more doctors, nurses, and other staff. At the V.A. West Los Angeles Medical Center, Brown said she has about 5,400 employees but is looking to hire more, a key to shortening the wait for a doctor. "We have had a nursing hiring fair in this room a couple of weeks ago," Brown said. "We were immediately able to make job offers to about 90 nurses." Brown's spent two decades in the V.A. and said the system has only gotten busier. "We've seen an increase in the number of appointments," Brown said. "We saw over a million of them last year." Brown also said she wanted to expand the number of appointments available to veterans, as well as something the VA calls "tele-health." That's where a patient sees a provider through a video teleconference—akin to having a video chat on Skype. For patients who live further away from the hospital in Westwood, they could access the chat at a "community based outpatient clinic" nearer to them, and connect with specialty care at the Westwood hospital that isn't available at their satellite clinics. Additionally, Brown said she wants to "provide some structure" to the hospital which has seen many leadership changes in recent years. She said she's working on revamping the organizational structure of the hospital and its internal communications.