July 21 Veterans News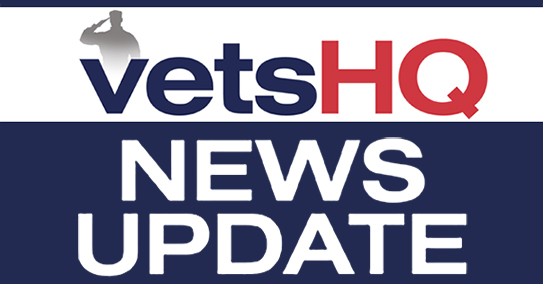 GOP platform calls for new VA leadership structure, more care options (MilitaryTimes)
The Department of Veterans Affairs would see an overhaul in how medical care is delivered and how senior leaders are hired and fired under the the Republican Party platform adopted in Cleveland this week. The document also charges that "the VA has failed those who have sacrificed the most for our freedom" and says private sector help is the only way to save the failing system. "As shown by recent controversies at the department, senior leaders must be held accountable for ensuring that their subordinates are more responsive to veterans' needs," the platform states. "The VA must move from a sometimes adversarial stance to an advocacy relationship with vets." The platform document, drafted over the last few months by conservative leaders, is not a blueprint for Republican nominee Donald Trump's VA reform efforts as president. But the themes match with several parts of Trump's 10-point veterans plan released earlier this month, calling for more resources and assistance for veterans outside of government control and significant accountability changes in VA employment rules. Republican National Committee officials said the overall goal of their plan is to shift the national narrative of veterans as victims to veterans as invaluable assets in their communities. They charge Democrats focus too much on bloated bureaucratic solutions to issues like veterans unemployment, mental health and homelessness. "Our nation's veterans have been our nation's strength and remain a national resource," the platform states. "America has a sacred trust with our veterans, and we are committed to ensuring them and their families' care and dignity." That includes making VA health care "the gold standard for mental health, traumatic brain injury, multiple traumas, loss of limbs and post-traumatic stress disorder." But the platform also calls for "allowing veterans to choose to access care in the community and not just in VA facilities, because the best care in the world is not effective if it is not accessible." That issue has emerged as a key fight between the parties on the campaign trail, with Democrats charging that the Republican ideas amount to privatization of veterans medical care and a dismantling of the department. Platform authors also suggest making more senior VA leaders political appointees, arguing that will make them more accountable to a Republican president intent on reforming the system. It would also likely mean more turnover from administration to administration. The document calls over-prescription of opioids for veterans health care "a nationwide problem" and encourages alternative treatments for issues like TBI and PTSD. That includes unspecified "including faith-based programs" that will "better serve the veteran and reduce the need to rely on drugs as the sole treatment."
Senators want to help troops with PTSD appeal bad discharges (Military.com)
A bipartisan group of senators on Tuesday sought to revive a proposal to make it easier for veterans to upgrade "bad paper" discharges wrongly handed down for behavior resulting from PTSD or sexual trauma. The group of eight lawmakers led by Sen. Gary Peters, a Michigan Democrat and former lieutenant commander in the Navy Reserve, urged inclusion of the proposal before the House-Senate conference committee that is struggling to pass the National Defense Authorization Act for the Defense Department's 2017 budget. In a letter to Sen. John McCain, an Arizona Republican and chairman of the Senate Armed Services Committee, and Rhode Island's Sen. Jack Reed, the ranking Democrat on the panel, the Senate group said the proposed amendment to the NDAA "is a necessary step forward to ensure that certain veterans suffering from mental traumas such as post-traumatic stress disorder (PTSD) or traumatic brain injury (TBI) have access to earned benefits. "The need for this liberal consideration standard remains all too clear as the number of returning Post-9/11 veterans continues to increase," the letter said. The letter cited an estimate suggesting that discharges for misconduct are 11 times more likely after a PTSD diagnosis. The proposed amendment would also apply to former service members who were diagnosed with personality disorders and discharged from the military as a result of trauma from sexual assaults. The Senate had previously passed the proposed amendment, but it was not included in the House version of the bill that is now before the conference committee. In addition to Peters, the senators signing the letter were Democrats Kirsten Gillibrand of New York, Tammy Baldwin of Wisconsin, Barbara Boxer of California, Debbie Stabenow of Michigan and Republicans Steve Daines of Montana, Mark Kirk of Illinois and Thom Tillis of North Carolina. The letter said, "A less than honorable discharge, or bad paper discharge, is often given for instances of minor misconduct such as being late to formation and missing appointments — behavior often seen in those suffering from PTSD, TBI, and other trauma-related conditions." Discharges less than honorable, such as general discharges or bad-conduct discharges, make service members ineligible for benefits such as GI Bill education benefits and Veterans Affairs home loans. The proposed amendment has broad support from veterans service organizations, including the Veterans of Foreign Wars, the American Legion, the Disabled American Veterans, the Iraq and Afghanistan Veterans of America, and others. In 2014, then-Defense Secretary Chuck Hagel gave policy guidance to the Military Department Boards for Correction of Military/Naval Records (BCM/NR) to give "liberal consideration" in examining petitions for upgrades to evidence that PTSD may have contributed to the misconduct leading to a less than honorable discharge. In their letter, the senators said they were attempting to put into law the guidance in the Hagel memo. The letter also cited a recent investigation by the National Journal showing that about 318,000, or 13 percent of all Post-9/11 veterans, have separated with a less than honorable discharge.
Police shootings touch nerve among military veterans (MilitaryTimes)
Back-to-back attacks on police in Texas and Louisiana by former military men have touched a nerve among veterans who traditionally share a close bond with law enforcement. Veterans and active-duty troops started posting messages on social media almost immediately after the news broke last weekend that a masked former Marine had ambushed law enforcement along a busy highway, killing three officers — including a fellow former Marine. Seeing one Marine kill another Marine after both had returned home safely from the battlefield in Iraq has been especially painful for the military's smallest branch, which considers service life-long membership among a force whose official motto is: "Semper Fidelis," or "Always Faithful." "In the Marine community, we don't believe in 'ex-Marines'. However that is not the case when one decides to break the moral and ethical values we hold dear. The ex-Marine that opened fire on officers is everything we swear to protect our Nation from," Marine Cpl. Eric Trichel wrote on a Facebook page with about 25,000 mostly Marine members. In an email to The Associated Press, he emphasized he was not speaking on behalf of the Marine Corps. Many veterans fear the service records of the gunmen will feed a false perception that combat veterans are volatile and violent, turning back years of efforts to change such stereotypes. The Baton Rouge shooting came less than two weeks after five Dallas police officers were killed in an ambush by an Army Reserve veteran who had served in Afghanistan. Gavin Long was based in San Diego with the Marine Corps from 2005 to 2010, according to military records. He was deployed in 2008 for about eight months to Iraq as a data network specialist. People in those jobs are technicians dealing with computers and generally do not see combat. One of his victims, 41-year-old Matthew Gerald, was a former Marine who enlisted in the Army after the Sept. 11 attacks and also served in Iraq in 2009. And the Dallas victims included a Navy veteran who did three tours in Iraq. It is not uncommon for military veterans to join police forces and vice versa. Both jobs offer a strong sense of teamwork and reliance on others in life-or-death situations — in platoons and out on patrol. Marines in particular carry an almost religious zeal for their branch of the military that they compare to an exclusive brotherhood. "Seeing the gunman in Baton Rouge brought a certain stinging embarrassment to something I hold very dear, being a United States Marine," said former Marine Staff Sgt. Chad M. Robichaux, who also worked as a law enforcement deputy for the St. Charles Parish Sheriff's Office, about an hour's drive from Baton Rouge. Robichaux said he was proud of the police victims who served in combat zones, so the shooting "tears you both ways." One of the slain Dallas officers was a military contractor who worked in Iraq and Afghanistan. Robichaux was a Force Recon Marine — the Marine equivalent of a Navy SEAL — and said both gunmen seemed to effectively use the element of surprise in their attacks but that he has seen no evidence they were highly trained killers. There also is no evidence that has been made public suggesting either gunmen suffered from post-traumatic stress, said Robichaux, who runs the Mighty Oaks Warrior Programs that helps veterans deal with the syndrome known as PTSD. But he said he wished he had met Long while both were posted in Southern California. "There's no excuse for what he did and I'm not sympathizing with him, but he was obviously hurting in some capacity and needed help," he said. "Somebody may have been able to show him a different way." The military prides itself on its race relations and its history of opening jobs to blacks long before other institutions. Troops often say their only color is "green." Marine veteran Elvin Carey, who is black, said he had no doubts both of the gunmen endured racism in and out of the military. Carey, 31, said he also confronted racism in the service, with tension easing in combat but racist comments resuming after he returned to the U.S. The decorated Marine sergeant said he was asked at his first job out of the military if he was a high school dropout and had been in a street gang. "I understand his frustration but I'm disgusted by what he did," the Iraq veteran said of Long. "Anywhere you go, for the rest of your life, every Marine is your brother so that's why I feel more ashamed of it."
Proposed rule would complicate veteran infertility treatment (Military.com)
A measure passed by a House committee last week would make it harder and potentially dangerous for active-duty troops and veteran couples to receive some federally funded fertility treatments, critics say. Injured troops still on active duty currently can receive infertility treatment, including in vitro fertilization (IVF), through the Defense Department. A measure to extend the same benefit to veterans treated through the Department of Veterans Affairs for service-connected infertility received bipartisan support in recent legislation, but was blocked from passing after a dispute between Senate Democrats and Republicans over Zika virus research funding attached to the bill. Now both could be jeopardized through an amendment included in a Labor and Health and Human Services spending bill approved by the House Appropriations Committee on July 14. The amendment, sponsored by Rep. Andrew Harris, a Maryland Republican, would block the federal government from funding IVF unless "such treatments do not result in the destruction of viable human embryos before embryo transfer," according to a committee summary. During IVF, a woman's eggs are removed from her body and fertilized with sperm. Several days later, after doctors have observed the eggs' viability, some of the eggs are returned to the woman's body in hopes that a pregnancy results, while the remaining eggs are frequently stored through a delicate freezing process known as cryopreservation, said Erin Kramer, an IVF expert and director of government affairs at the American Society for Reproductive Medicine. If the pregnancy attempt fails, the remaining eggs may be thawed and implanted. But sometimes, Kramer said, thawing can naturally result in some of the remaining eggs no longer being viable and, therefore, destroyed. The only way to avoid freezing or the possible resulting destruction of remaining embryos is to implant them all, which could result in a high-risk pregnancy or premature birth as the woman attempts to carry to term multiple babies. The amendment, Kramer said, would force federally funded doctors, including those at the VA and DoD, either to implant all embryos at once or to freeze and store the remaining embryos indefinitely, with no chance at a second implantation attempt should the first one fail, she said. "It actually makes the practice of IVF dangerous, and it would actually preclude the cryopreservation and thawing process," Kramer said. "Nobody plans to be infertile. Nobody ever expects to be infertile. … Here you have active-duty service members and veterans who are infertile because they served." Harris and his staff did not respond by deadline to requests for comment. Officials with the Wounded Warrior Project, who are advocating for the measure that would allow the VA to provide IVF treatment, said they were surprised by the funding rules amendment after months of building what they saw as solid bipartisan support around the issue. "This was something that came late in the process," said Brian Dempsey, an attorney with the Wounded Warrior Project who has worked on the issue. "We thought this was a done deal, and we're now entering a different discussion here, and one that … provides no new benefit to veterans or their families." The VA rule for IVF, included in the spending bill covering the VA and military construction, is on hold at least until September when Congress returns from summer recess. At that time, the bill could be passed or could be further delayed if lawmakers do not reach a consensus, Dempsey said. "At the end of the day, veterans and their families still don't have access to any benefits at the VA that will allow them to pursue IVF," he said. "Wounded Warrior Project's number one priority is to get this benefit to veterans and their families."
House veterans chairman backs off support for VA Secretary McDonald (MilitaryTimes)
The chairman of the House Veterans' Affairs Committee and Donald Trump's top veterans adviser backed off his support for current Veteran Affairs Secretary Bob McDonald on Tuesday, saying the department leadership needs a full overhaul. "I think the next secretary, whoever that is, has got to be an agent of change, somebody that will resist the call from within the department to maintain the status quo," Rep. Jeff Miller, R-Fla., said during an interview with Military Times at the Republican convention in Cleveland. "And I think, unfortunately, the status quo in many instances remains." Miller is under consideration for an administration post — perhaps even the VA secretary's job — if Trump wins in November. He is not seeking re-election to his congressional seat this fall. Earlier this spring, Miller and Senate Veterans' Affairs Committee Chairman Johnny Isakson, R-Ga., separately endorsed McDonald to stay on as VA secretary into the next administration, regardless which party wins, citing his progress in reforming the embattled bureaucracy. Trump has publicly blasted McDonald for failings at the department, and mocked him during the roll out of his campaign's 10-point plan for veterans earlier this month. On Tuesday, Miller said he would encourage Trump to speak with McDonald but not push him to leave the secretary in his job. "(McDonald) has spent untold hours traveling to medical centers and facilities all over this country and has his finger on the pulse of VA," Miller said. "That doesn't necessarily mean he can get things done that need to get done. "I don't believe the secretary would want to stay on, to be honest with you. I think it has been an eye-opening experience for him having come from the private sector, on how difficult it is to do what needs to be done." McDonald has dismissed most questions related to the upcoming change in the White House, saying that he hopes to push through significant administrative reforms by the end of the year and would consider continuing his public service if asked. Miller blamed lingering cultural problems at VA not on McDonald but on President Obama. He said as president, Trump will bring a real commitment to improving the department. "I said early on that one individual alone in a short period of time was not going to be able to change the department," he said. "You've got to have a president who wants to see the change, and Barack Obama does not. "Donald Trump is committed to boldly reforming the Department of Veterans Affairs. The status quo is not acceptable. And Hillary Clinton, as Trump has named her, is the secretary of the status quo. She'll keep doing the same thing, and that's not serving veterans at all." He also criticized Democrats for labeling an expansion of health care options for veterans outside the department as "privatization," calling it misleading and counterproductive. The issue has become a major fighting point between the two parties on the presidential campaign trail. "It's obvious if VA wants to be providing quality care in a timely fashion to our veterans that they are going to need to look outside our current system," he said. "And that's what the Choice Act was all about two years ago."
House veterans chairman: Clinton would abandon VA reform proposals (MilitaryTimes)
A White House win for Hillary Clinton could hamper efforts to broaden veterans' access to health care in their communities, House Veterans' Affairs Committee chairman Rep. Jeff Miller, R-Fla., said Tuesday. Miller, a top adviser on veterans issues to Republican presidential nominee Donald Trump, said the election will have "great bearing" on whether recent Veterans Affairs health reform proposals are implemented. A 300-page report released last month by the Commission on Care recommended that VA augment its medical capabilities by creating a system of public and private health networks that would treat veterans outside VA. Veterans would be able to choose whether they are seen at a VA facility or by a civilian provider. Commissioners said the proposal, which also calls for retaining many existing VA facilities but closing underused ones, is needed to ensure the viability of VA medical centers and clinics while fixing the inefficient Veterans Choice program. Some critics, including at least one commissioner, have said the proposal to expand civilian care is too costly and would pull funding from VA health facilities, eventually leading to their demise. Others, including Clinton, have pegged the reform proposals as efforts to "privatize VA." But Miller argues that the proposals are not privatization. Instead, the commission recommendations are an effort to ensure that veterans have access to quality health care, he said. "We know VA is not going to be capable, with the infrastructure that exists today or what can be built over the next decade, of handling the number of veterans needing to receive health care," Miller said. "If VA wants to be providing quality care in a timely fashion to our veterans, they are going to need to look outside our current system." Trump has said he favors a system where eligible veterans can choose where they get care, either at a VA hospital or in the private sector, paid for by VA. In a 10-point plan released earlier this month, Trump called for expanding the Choice program to all veterans and improving accountability of VA employees, among other reforms. Clinton has pledged to "build a 21st-century Department of Veterans Affairs to deliver world-class care." According to Clinton's campaign materials, she would implement reforms at VA to ensure that the department delivers high-quality care in-house, but also manages community care programs to provide services to veterans in areas without VA facilities. Miller, considered a top contender for VA secretary in a Trump administration, said he has concerns that Clinton's proposals would not reflect the bipartisan commission's recommendations. "If Trump wins, I think you could see the Commission on Care report as a road map for VA reform. I think if Hillary Clinton is elected president, it's going to sit on the shelf and gather dust," he said. VA is partway through a massive reform effort designed to improve programs such as claims processing, administration and health care. Changes in the Veterans Health Administration include increased hiring, expansion of services at emergency rooms and adding evening and Saturday hours to increase appointments. VA also has asked Congress for flexibility to consolidate several community care programs, including Choice, into a revamped Choice program.
Elderly veteran allegedly held captive in motel room for 4 years (abc7NY)
A U.S. veteran was apparently held hostage for years and abused by his captor. It's not a story from overseas or the Persian Gulf. Police say it happened in Highlands, New York, and the victim was an elderly man. Guns drawn, police surrounded the motel room where 86-year-old David McClellan was held captive Tuesday night. He spent at least four years in the squalor of a motel room he shared with stacked furniture and overturned flower pots. And next door to 35-year-old Perry Coniglio, who police say held the U.S. Marine veteran prisoner so Coniglio could cash Mr. McClellan's Social Security and pension checks and collect his food stamps. Neighbors say he was brutal. "The guy who was arrested who lived next door, he was giving him just one bowl of cereal a day, he would stick him back in the room with a stick, wasn't bathing him, the old guy would just be walking around here naked, just terrible," a neighbor said. Indeed, video obtained by Eyewitness News shows some of how Coniglio treated McClellan. After they exchanged words outside, you see Coniglio go into McClellan's room with that stick neighbors saw him use. Police and neighbors say it went on like this for years and the reason was simple. "We believe he is the recipient of a tremendous amount of money on a monthly basis," said Chief Jack Quinn, Highland Police Department. Medics took McClellan to a local hospital to make sure he is physically OK. Adult services will provide him a new home. Police recovered illegal drugs and drug paraphernalia from Coniglio's room. In many ways, Mr. McClellan was the perfect victim. He had a lot of money, he had no known friends or relatives, and he was in an advanced stage of dementia. Police asked him how long he thought he had been in the motel room and he said he thought about four days. He has been there at least four years. Coniglio was arraigned and is being held in the Orange County Jail on $15,000 cash bail or $25,000 bond. He is charged with unlawful imprisonment, grand larceny, criminal possession of a weapon, endangering an incompetent person, menacing and unlawful possession of marijuana. There is a preliminary hearing in the case scheduled for July 25th and a first court appearance on July 26th.
Man who promised to help veterans stole $500,000 instead (NBC Connecticut)
A Stafford Springs man is accused of promising to help more than a dozen veterans, then scamming them out of half a million dollars, according to state police. John J. Simon Jr., 69, of Stafford Springs, is accused of defrauding 15 victims of $510,000 under the guise that he paying a lawyer to help them obtain Social Security benefits or money from Veterans Affairs claims. The victims told investigators that Simon never got them their money and investigators said they were not able to find the attorney Simon claimed to be working with. Police said the alleged scam started in June 2011 and several victims gave Simon less than $2,000, so the statute of limitations for misdemeanor charges expired, but others gave him more than $2,000, according to court paperwork. One victim, who served from 1964 to 1967 and has back and hearing issues, told investigators he went to Simon for help in March 2012 at the suggestion of a friend and Simon brought him to the VA Medical Center in Newington to register for services, according to court paperwork. Later, Simon contacted the veteran and said a lawyer determined that the veteran should have been medically discharged before he even served, court paperwork says. Simon went on to tell the victim that attorney could get him $1 million in back pay, according to court paperwork. Between March and October 2012, the veteran gave Simon $19,700 in cash that was supposed to go to the attorney. At some point, the veteran spoke with a friend who presented the veteran with a letter from the U.S. Attorney's Office that said Simon was under federal investigation, police said. Armed with the letter, the veteran confronted Simon. Simon claimed the charges had been dropped and that people were telling lies about him, according to police paperwork. When the veteran asked for his money back, Simon said the benefits were coming soon. The date he provided came and went with no check to the veteran and it was not until the veteran filed his own application that he received benefits, according to police. Investigators spoke with another victim on April 4, 2012 who met Simon in 2010 and gave him $10,600 in cash between September and December 2011, according to police. The rest of his story was similar to what the first victim told investigators and he said Simon came to him several times, asking for money for the attorney. When the second victim asked about paying the attorney by check, Simon claimed he'd paid the man and the money was for reimbursement for Simon, according to police. Then, during an event at the American Legion Hall in Stafford Springs, the victim and his wife heard people talking about someone who promised to get benefits for someone and cheated the person out of money. When the second victim's wife asked about it, she realized the man who committed the alleged scam was Simon, according to police. On July 12, investigators met with another victim, the wife of a deceased veteran. She said she paid Simon $6,000 and he claimed a senator from Vermont was helping obtain her husband's benefits. When police spoke with Simon, he told them he was helping veterans who were entitled to benefits because the VA made it difficult for the average person to obtain them. He also admitted to taking some money for helping veterans, but said it was just a small amount to cover his time end effort. Court paperwork says Simon works for veterans, charges them for help, makes phone calls for them and charges $200 to $300 per hour. Police also claim Simon was structuring bank deposits in a way to hide the fact that he received several hundred thousand dollars. Simon has been arrested on three warrants and charged with two counts of second-degree larceny, and one count of third-degree larceny. Police said bond for each case was set at $25,000 for a total of $75,000 and he is due in court on Thursday.