July 6 Veterans News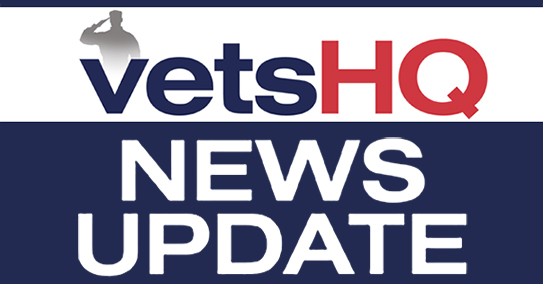 VA officials pledge new studies into effects of Agent Orange (Pro Publica)
The U.S. Department of Veterans Affairs is expanding its efforts to determine how Vietnam veterans and their children have been affected by exposure to the herbicide Agent Orange. The VA will conduct its first nationwide survey of Vietnam veterans in more than three decades and request an outside panel of experts to continue its work studying the health effects of Agent Orange on veterans, their children and their grandchildren. Both initiatives were discussed Thursday in Washington at a forum hosted by ProPublica and The Virginian-Pilot on the possible multi-generational impacts of Agent Orange. Vietnam veterans have argued for years that their exposure to the toxic herbicide has damaged their health as well as their children's. From 1965 to 1970, some 2.6 million U.S. service members were potentially exposed to Agent Orange, which contained a dangerous strand of the chemical dioxin. While the VA has linked Agent Orange exposure to a host of diseases in Vietnam vets, experts and veterans advocates have criticized the lack of research into the effects on future generations. "I believe that these individuals deserve an answer," Linda Spoonster Schwartz, the VA's assistant secretary for policy and planning, said in response to a question about the lack of research. "I believe that we need to at least ask the question. … This is the right thing to do." … A small number of male veterans' children – those born with spina bifida – are eligible for Agent Orange disability payments from the VA. So are the children of female vets born with about a dozen other defects. Although the vast majority of Vietnam veterans are men, most of the research about the transgenerational effects of Agent Orange has been focused on women, said Dr. Kenneth Ramos, chairman of an Institute of Medicine committee that recently reviewed research on Agent Orange. Ramos said scientific evidence increasingly supports the idea that a father's exposure to toxins can affect his offspring genetically, potentially harming children and grandchildren. But more research needs to be done. "The scientific studies that have been conducted have not yet provided the evidence," he said. Ramos said he was pleased to learn the agency was launching a nationwide survey. Victoria Davey, a senior VA scientist and a lead researcher on the project, said her team would begin mailing questionnaires to randomly selected Vietnam era veterans in the fall, asking dozens of questions about their health and economic status, as well as the health of their children. "The major question in this study is 'am I different?'" Davey said. "Is the Vietnam veteran different from the U.S. public and other service members who served at the time" but did not deploy. The research will take years, Davey said, but she hopes preliminary results will begin answering the question as early as next year. One of the challenges of understanding the effects of Agent Orange is the lack of data collected during the war, making it nearly impossible to know if or how much any given veteran was exposed to the toxins. The same is true of Iraq war veterans who may have been exposed to depleted uranium or toxic burn pits. The VA's Schwartz revealed plans for a pilot program in partnership with the Department of Defense to begin tracking environmental exposures of service members in real time, possibly making it easier in the future to understand how military service affects a veterans' health. As the forum came to a close, Peter D. Rumm, director of the VA's pre–9/11 era environmental health program, announced the agency's intention to ask the Institute of Medicine, part of the National Academies of Sciences, Engineering and Medicine, to conduct another review of Agent Orange research, including a look into the effects on veterans' children. The request comes months after the IOM wrapped up its 10th and final biennial Agent Orange report. Rumm encouraged those in attendance to keep applying pressure. "Government reacts," Rumm said. "Those of you in the field and those of you affected by this, keep pushing, because eventually things will happen."
Report: VA health care still has 'profound deficiencies' (The Virginian-Pilot)
Two years after a scandal over long wait times for veterans seeking health care, the Department of Veterans Affairs still has "profound deficiencies" in delivering health care to millions of veterans, a congressional commission says in a new report. The Commission on Care says in a report to be released Wednesday that the VA delivers high-quality health care but is inconsistent from one site to the next, and problems with access remain. The panel says the VA needs to improve its service to veterans, adding that the VA's health care operations "require urgent reform. America's veterans deserve a better organized, high-performing health care system." Congress created the 12-member commission in 2014 after approving a landmark law overhauling the VA in the wake of the wait-time scandal, which also revealed that VA employees were covering up chronic delays with false paperwork and secret waiting lists. As many as 40 veterans died while awaiting care at the Phoenix VA hospital, according to an investigation by the VA's inspector general. President Barack Obama said in a statement late Tuesday that the commission's report includes a number of specific proposals that he will review closely in the coming weeks. In the meantime, "We will continue to work with veterans, Congress and our partners in the veteran advocacy community to further our ongoing transformation of the veterans' health care system," Obama said. "Our veterans deserve nothing less for their sacrifices and their service." VA Secretary Bob McDonald also hailed the report and said he was pleased to see that many of the panel's recommendations are in line with ongoing efforts to transform the VA into what McDonald calls a "veteran-centric organization." Work on that effort has been underway for two years and has resulted in increased access to health care and a better experience for veterans, McDonald said. In March, the VA set a new record for completed appointments: 5.3 million in VA hospitals and clinics, 730,000 more than in March 2014. The VA also issued twice as many authorizations for government-paid, private care than in a comparable period two years ago, McDonald said. Nearly 97 percent of appointments are now completed within 30 days of the veteran's preferred date, McDonald said, a huge improvement over past performance. But the report said the VA has a long way to go and singled out a "Choice Program," authorized by Congress to make it easier for veterans to get private care, as significantly flawed. The report recommends replacing the program with community-based delivery networks that it said should improve access, quality and cost-effectiveness. The commission also found that the long-term viability of VA health care is threatened by problems with staffing, facilities, capital needs, information systems and other problems. Rep. Jeff Miller, R-Fla., chairman of the House Veterans Affairs Committee, said the 292-page report "makes it abundantly clear that the problems plaguing Department of Veterans Affairs medical care are severe. Fixing them will require dramatic changes in how VA does business, to include expanding partnerships with community providers in order to give veterans more health care choices."
Report: VA stocking up on guns, riot gear, tactical equipment (Military.com)
The Department of Veterans Affairs bought more than $11 million worth of weapons, ammo and other security equipment between 2005 and 2014, according to a report released last month by a non-profit organization that tracks spending across the federal government. The report, called The Militarization of America and published by OpenTheBooks, said the VA acquired a variety of pistols — Berettas, Sig Sauers, Lugers — and ammunition, as well as body armor, police batons, ballistic shields, riot shields and helmets, night gun sights, tactical equipment for crowd control and more. The $11.6 million in weapons and gear includes $200,000 for night vision equipment, $2.3 million on body armor, more than $2 million on pistols and about $3.6 million on ammunition, the report said. A chart included with the report also shows a variety of training weapons and a night gun scope. The department has 3,700 law enforcement officers guarding and securing VA medical centers. … In a Feb. 17 email to OpenTheBooks, the agency described its police officers as "the front line response forces for our facilities" and said its personnel "receive extensive training in active threat response. "While VA police work very closely with Federal, local and state law enforcement partners, VA police will be the first to have to deal with any active situation and are well trained accordingly," it stated. The department is not the only federal agency that has been stockpiling weapons in recent years, presumably against mass shooters and other security threats. The report found that non-military federal agencies spent nearly $1.5 billion on weapons and ammo from 2005 to 2014. The report states that the IRS spent $10.7 million on guns, ammo and gear over the same period. The Animal and Plant Health Inspection Service spent $4.7 million, the Social Security Administration $417,000, and the Department of Education $412,000. The Smithsonian Institution's arms purchases totaled just over $309,000. The arming of VA security personnel began in 1996 with a pilot program intended to extend firearms and arrest authority to the department's 2,393 officers, the report said. Two years later, only 262 department police officers had the authority to carry a weapon and make arrests. "However, by 2008, the VA officer corps grew to 3,175 and all were authorized to make arrests and carry firearms," OpenTheBooks' report found. Currently, it said, the VA has more than 3,700 personnel who may carry firearms and make arrests. In a swipe at VA over its widely publicized problems with getting veterans in for appointments, the organization said it was "notable [that the arms and equipment] buildup occurred while the VA failed to provide critical care for thousands of veterans who would later on waiting lists." In its email to the group, the department said the gun purchases relate to a decision in 2008 to have VA police switch to a different firearm. It did not say what VA officers used before then. "This change has taken place over time in a phased approach. VA facilities began replacing the older pistol as funds became available and pistol service life limits are reached," the VA said. "Most of VA facilities have completed the transition to the new contracted firearm, with several still in that process." Night vision and other countermeasure equipment were acquired by field facilities to meet their local security and law enforcement needs, according to the department. The VA statement did not detail which facilities required the special gear.
New effort at VA to halt doctor shopping for pain meds (MilitaryTimes)
The Veterans Affairs Department figures prominently in a new push by the Obama administration to curtail the nationwide opioid and heroin epidemic. President Obama called on Congress Wednesday to spend $1.1 billion to fund new efforts to stem prescription drug abuse and encourage patients to seek treatment, including a new policy at VA that will require doctors to check state prescription monitoring databases before prescribing a controlled substances to a patient. The policy, designed to keep patients from doctor shopping for painkillers, will require physicians to check the databases at least once a year and when a patient requires a refill. According to the Centers for Disease Control and Prevention, more than 28,000 Americans died from opioid or heroin overdoses in 2014, and at least half the deaths involved prescription medication. The administration argues that new measures, to include expanding access to treatment and funding research, are needed to address the epidemic. "Every day that passes without congressional action to provide these additional resources is a missed opportunity to get treatment to those who want it, help prevent overdoses and support communities across the country impacted by this epidemic," White House officials said in a release. A 2013 investigation by the Center for Investigative Reporting found that VA prescriptions for four opiates, including hydrocodone, oxycodone, methadone and morphine, increased 270 percent from 2001 to 2012. But after VA launched an opioid safety initiative in 2013, the number of prescriptions has dropped by more than 110,000. The limits placed on opioid prescriptions at VA, however, have been problematic for some veterans, according to veterans advocacy groups and lawmakers. They argue that while the limits have helped some addicted veterans get treatment, they have forced others to endure pain or turn to street drugs like heroin. The White House announcement also calls for the Defense Department to conclude an ongoing evaluation of the DoD's prescription drug monitoring program. A report DoD report released in April noted that opioid abuse among active-duty personnel was 0.2 percent in 2015, down 29 percent from 2010. Opiate-positive drug tests among service members also declined by 42 percent from fiscal 2013 to fiscal 2014. Some of the initiatives announced Wednesday by the White House are ongoing, to include the Drug Enforcement Administration's prescription drug take-back day in October, grants for states to expand tele medicine outreach and treatment in rural areas and Health and Human Services Department funded research on pain management, substance abuse and treatment. Other initiatives included in the White House announcement Wednesday include expanding the number of patients that a doctor can oversee for buprenorphine therapy from 100 to 275, and a requirement that the Indian Health Service check state prescription databases before prescribing or dispensing an opioid for more than seven days.
VA plans massive expansion of cancer treatment options (AirForceTimes)
The Department of Veterans Affairs could turn its entire medical system into a nationwide center for excellence for cancer treatment in the next few months. That's the upshot of VA's role within the White House's "moonshot" to eliminate cancer, a $1 billion attempt to bring about a decade's worth of medical advances in half that time. While other agencies will focus on research and clinical trials, VA doctors will be putting those advances to work as soon as this fall, in hopes of saving more veterans' lives. "We're essentially taking expertise that exists in our high-end centers and making sure that it is available in even our most rural centers," said Dr. David Shulkin, VA's undersecretary for health. "It's going to result in different treatment options and better decisions, and making sure every veteran is getting world-class cancer care." VA officials will team with the National Cancer Institute, the Prostate Cancer Foundation and a host of federal agencies to support a series of new innovations through the system. But the partnership drawing the most attention is one with IBM's supercomputer Watson, whose genomics technology program will be made available to VA hospitals and doctors looking to pinpoint the best treatment options for veterans battling cancer. "What you'll begin to start seeing is at your VA hospitals, you'll now have access to the most advanced type of cancer diagnostics anywhere in the world," Shulkin said. "IBM isn't doing this with any other system on this scale." Department officials hopes to help at least 10,000 veterans with the targeted cancer therapies in the next few years. For some with the illness, individualized treatments could be compiled and processed by the supercomputer within a day of the diagnosis. "And almost every month, there is new discovery in this area," Shulkin said. "So this is not only helping the patients we'll see this year, but setting up VA to be the kind of system we all hope it should be for years to come." Those types of offerings should be available to veterans starting this fall. Shulkin said he is excited by the opportunities, especially given the aging population of veterans in America and the growing number of cancer cases VA doctors see each year. "This is one of our critical areas of focus," he said.  "This is taking what we know is the most advanced, very best way to practice, and really making sure we're getting that to as many veterans as possible as quickly as possible."
Wyoming cuts veterans education benefits (Military.com)
The state of Wyoming is eliminating the Overseas Combat Veteran Tuition Program at the beginning of the upcoming school year. The program, for combat veterans – and their surviving spouses if the member died in combat – paid for up to 10 semesters at any Wyoming community college or the University of Wyoming. Governor Matt Mead said the cuts are necessary given the state's difficult economic situation. "The drastic dip in revenue required difficult decisions. All the cuts made, this one included, were hard," he said. Wyoming gets much of its tax revenue from the mineral industry, and downturns in coal, natural gas, and oil prices have hit Wyoming especially hard, causing hundreds of millions in budget shortfalls this year alone. An email sent by the UW Student Financial Aid Office to more than 60 students using the program at the University of Wyoming program announced the elimination of the service by the beginning of the fall school year. The program cost the state nearly $500,000 annually, and the state Community College Commission has been directed to identify approximately $24 million in reductions across its various appropriations. The email also said "The colleges, unfortunately, must plan for not only these state-imposed reductions, but also a projected 16 percent loss in property tax revenue. In light of this, and consistent with the programmatic priorities each state agency must submit to the Governor and Legislature each biennium, the decision was made to fully eliminate 2017-2018 funding for the Veterans Tuition Waiver Program." Officials said they are now trying to find other scholarship funds for the students who are affected.