August 4 Veterans News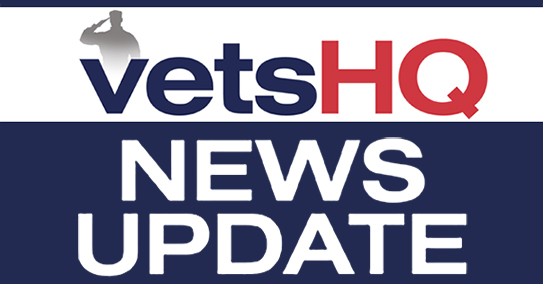 Tainted water at Camp Lejeune: Veteran fights for disability (Military.com)
On the one hand, the Department of Veterans Affairs attributes the lung disease that has sickened Terrence Mulligan to the contaminated tap water the former Marine drank while stationed at Camp Lejeune in the 1970s. So the VA provides his medical treatment, which includes about a dozen medications, doctor appointments, an oxygen tank and a likely lung transplant. On the other hand, the VA has told Mulligan that he shouldn't expect the VA to compensate him anytime soon for his inability to work. The result: The 59-year-old said he struggles to pay his bills and could eventually lose the home where he and his wife have lived for 10 years. "I've been trying this for years, filling out the paperwork, sending it off, getting a rejection," Mulligan said this week, just days after the VA rejected his latest request. "You almost get the sense they're waiting for more people to die off." Mulligan's plight is one faced by thousands of Marine Corps veterans who were stationed at Camp Lejeune between 1957 and 1987. In 1999, the Corps started to inform Camp Lejeune Marines that the water used at the base was contaminated with volatile organic compounds such as trichloroethylene (TCE), a metal degreaser, and perchloroethylene (PCE), a dry cleaning agent. Critics say the Marines resisted owning up to the contamination for years. "The Marine Corps has done everything in their power to shirk their responsibility to people exposed at Camp Lejeune," said Jerry Ensminger, a retired master-sergeant and founder of The Few, The Proud, The Forgotten, which advocates for Lejeune Marines. "The VA, they've had to be brought to bear by dragging them in." Late last year, VA Secretary Robert McDonald acknowledged that the evidence exists to start disability compensation for veterans such as Mulligan. "The water at Camp Lejeune was a hidden hazard, and it is only years later that we know how dangerous it was," said Secretary McDonald. But the VA told the Stars and Stripes website in December that it will be at least a year before it writes and approves regulations needed before the disability program can start. It means more delays for people who have long suffered from the tainted water. In 2012, President Obama signed a law named after Ensminger's daughter, who died of childhood leukemia. The VA released a list of 15 diseases that the VA will treat for any Marine who lived at Lejeune for 30 days or more. They include cancers of the esophagus, breast, lung, kidney, bladder and leukemia; multiple myeloma and scleroderma, female infertility, miscarriage and neuro-behavioral problems. Nationally, nearly 245,700 people have registered with the Marines as former residents of Camp Lejeune. That includes 1,459 in New Hampshire, according to the Marine Corps website. "I never thought twice about using it or drinking it," Mulligan said about the water he drank at Lejeune for about 1 1/2 years. Since leaving the Marines, he worked in construction and as an X-ray technician. He was a long distance runner and finished one marathon. But about eight years ago, doctors diagnosed him with scleroderma in his lungs, one of the diseases the VA attributes to Camp Lejuene water. Mulligan said he battles lupus, arthritis, low platelet counts, and Reynaud's disease, all auto-immune problems caused by the scleroderma. He has also battled bill collectors. Unable to work for eight years, he filed for bankruptcy five years ago, along with his wife. He expects to come out of bankruptcy in about a year, he said. He owes about $6,000 in unpaid mortgage payments, he said, and worries that his bank will eventually come after him. He said he wouldn't be able to pay it. Mulligan has contacted U.S. Sen. Kelly Ayotte, who wrote him last month to say she was sorry that the VA could not approve his claim at the time. In a statement to the New Hampshire Union Leader, Ayotte's office said she is committed to ensuring veterans received the care and benefits they've earned. "I am pressing the VA to resolve the issue that is currently affecting Mr. Mulligan, and will not rest until he receives the care and benefits that are owed to him," the Republican said in an emailed statement. Another six constituents have contacted Ayotte about Camp Lejeune water, her office said. Mulligan lives on Social Security disability, which provides about $1,640 a month. His wife, Linda, retired from her job as a school teacher earlier this year to care for him. He said a VA disability check would provide about $3,000 a month. "They should put me on disability," he said. "They should accept the fact they poisoned us."
Audit of VA hospital solar panel project finds $1.5 million in extra costs (Arkansas Matters)
An audit of a solar panel system installation at the John L. McClellan Memorial Veterans Hospital in Little Rock found $1.5 million in extra costs, officials say. The Department of Veterans Affairs, Office of Inspector General said it reviewed the work-in-progress solar panel system, which was projected to cost $8 million and produce 1.8 million megawatts of energy, at the request of Sen. John Boozman, R-Arkansas, and Rep. French Hill, R-Arkansas. OIG found the Little Rock project went over budget and was also delayed by four years. According to the OIG report, the Little Rock VA failed to appropriately plan for and execute the project. The OIG said the project experienced "significant delays" and additional contract costs due to the disassembly of previously installed solar panel carport structures to accommodate a parking garage. This resulted in the delay and extra costs, officials said. As of now, the solar panel project is expected to be complete in January 2017. Hill released the following statement upon reading the audit: "The OIG report does little to instill confidence in VA's ability to effectively manage construction projects. Whether it is a project as complex as hospital construction or one as simple as the proper installation of solar panels, VA continues to waste large amounts of taxpayer funds as a result of its own ineptitude." According to Hill, he and Senator Boozman asked OIG to investigate both the panels in Little Rock and similar projects in order to determine the efficacy of the solar projects nationwide. "Now we know that it isn't solely a Little Rock VA problem – that cost taxpayers an additional $1.5 million – but one that has a much larger geographic and fiscal scope than originally believed. We need to increase oversight into all VA construction activities to ensure these types of avoidable failures do not happen in the future."
Study: Suicide rate of U.S. veterans rose one third since 2001 (One America News Network)
The suicide rate among American veterans has increased by nearly a third since 2001, a bigger rise than in the wider population of the United States, a U.S. Department of Veterans Affairs study released on Wednesday said. The report estimated that an average of 20 veterans a day died from suicide in 2014, or about 7,300 in the year, compared to a previous estimate of 22 a day. But researchers have cautioned against relying too heavily on that figure to indicate trends in suicides because it does not take into account that the overall number of veterans is declining because of deaths from old age. For the first time, a study of veteran suicides drew from 55 million veterans' records from 1979 to 2014 and from every U.S. state, the report said. Previous studies were more limited in scope and drew from three million records from 20 states or from records of those using veterans health services. The study found that between 2001 and 2014, veteran suicides increased by 32 percent, while civilian suicides increased by 23 percent in the same time period. After controlling for factors like age and gender, this meant veterans faced a 21 percent greater risk for suicide than those who had not served in the armed forces. The report did not provide numbers associated with the percentages it recorded and a department representative could not immediately be reached to provide more information. While the suicide rate was highest among younger veterans, aged 18 to 29, most veteran suicides – 65 percent – in 2014 were among those 50 or older. The study found sharp differences between the suicide rates of those veterans who used VA services compared to those who did not, though it did not draw conclusions about why. Of an estimated 21.6 million veterans in the United States, about 8.5 million receive VA health services, the report said. Suicide rates for male veterans who used VA services increased by 11 percent since 2001, compared to a 35 percent increase among those who did not. That contrast was even sharper for female veterans. The rate of suicide among female veterans since 2001 increased 4.6 percent for those who used VA services, and increased 98 percent for those female veterans who did not. As a whole, the risk of suicide among female veterans was 2.4 times higher than among civilian women in 2014, the study found. By contrast, male veterans faced an 18 percent higher risk for suicide than their civilian counterparts in 2014.
VA doctor to research approaches to chronic pain (StarTribune)
A researcher for the Minneapolis Veterans Affairs hospital has been awarded a $12.5 million grant to compare approaches to pain management. The study comes as the VA struggles for answers about how to deal with veterans with chronic pain. It also comes as the VA begins an era where it is greatly restricting the use of traditional painkilling medications called opioids. Dr. Erin Krebs, an investigator with the VA's Center for Chronic Disease Outcomes Research and an associate professor at the University of Minnesota, will conduct the study, which will begin in early 2017. The project will enroll 1,400 participants at nine VA sites to compare two approaches to pain management that differ in resource intensity. It will test which of the pain-treatment strategies is better for managing pain and helping patients reduce opioid use. For patients on high doses who want to cut back, it will test whether offering an extra option for tapering down helps them succeed. It also will look at the experience of patients and providers to establish ways to implement programs more broadly. Participants will be asked to stay in the study for 12 months. One of the approaches involves a pharmacist and supervising physician working together to find the best medication options for each patient. The other approach uses a physician, psychologist and physical therapist to use medications, but also other pain-management strategies such as exercise or talk therapies to deal with the physical aspects of pain and its emotional and social impact. Participants on high opioid medication doses who want to reduce their use will be assigned, by chance, to a regular stepped taper or a choice between a regular taper or switching medications. The study will track other outcomes, too, including quality of life, sleep, fatigue, depression, anxiety, and side effects, according to the Minneapolis VA. Treatment with opioid pain medications (like hydrocodone and morphine) is common for severe pain, but studies show those medications may not always help and can cause serious problems, especially at high doses. Patients have told the VA that the focus should be on finding better pain care strategies first, and dropping doses second, and only if the patient is ready. The Minneapolis VA and Krebs have been pioneers in issues related to opioid medication use. In 2011, Krebs collaborated to establish the Opioid Safety Initiative, which was aimed at decreasing high-risk opioid prescribing practices throughout the VA. The initiative was heralded for the number of opioid prescriptions it reduced. But critics charged that the policy abruptly cut many veterans off from their medications without providing alternatives. … Last month, as part of a broader bill to deal with the nation's opioid epidemic, President Obama signed sweeping narcotics reforms into law that are expected to dramatically change the way the VA dispenses and monitors opioids. The legislation creates stronger opioid prescribing guidelines for the VA, including stricter standards against prescribing narcotics in combination with other drugs such as tranquilizers, and restrictions on prescribing opioids to patients with mental health issues. The law also requires the VA to develop alternative treatments.
Veterans group gathers in Phoenix to criticize Trump's remarks (KTAR)
Members of the Arizona Veterans and Military Leadership Alliance blasted Republican presidential nominee Donald Trump for his comments questioning the family of fallen military officer Humayun Khan, who was killed in the Iraq War. After a speech by Khan's father at the Democratic National Convention, Trump criticized the family for saying he was "unfit" to be president. During a press event held at the Arizona Democratic Party building in downtown Phoenix Tuesday, generations of military veterans came together to criticize Trump's treatment of service members. "He (Trump) has gone way beyond disgraceful," said David Lucier, president of the Arizona Veterans and Military Leadership Alliance. "You're talking about dead American veterans, veterans who gave the ultimate sacrifice, and then to criticize their parents on top of that…As a veteran, I am offended," Lucier said. Frank Sacco, an Army veteran who had served in World War II, Virgil Cane, a Navy veteran who participated in the Vietnam War, and Tomas Robles, a veteran from the U.S. Marine Corps, all spoke at the event. Although each had his own focus regarding Trump's treatment of the military "family," the tone was the same: heartfelt and serious. "This is nothing new in the case of Donald Trump…he's attacked every person on the face of this earth and every representative of the American dream," said Robles. Although some high-profile Republicans have criticized Trump's comments, including Arizona Sen. John McCain, many in his party are standing by him. Vince Ansel, a Republican veteran, attended a Tuesday evening town-hall meeting with Republican vice presidential candidate and Indiana Gov. Mike Pence in downtown Phoenix. "Everybody has their opinion, that's what's beautiful about this country," Ansel said. "I think that he'll straighten up the mess that is the Veterans Administration that has been left to the dogs, so to speak, with the Obama administration." … But the members of the Arizona Veterans and Military Leadership Alliance were adamant that they would not support Trump. "I'm very ashamed to call myself American if he is our president," Robles said. "I did not sign up to serve my country for that man to represent me."
NYU teaches veterans how to start a business (Brooklyn Daily Eagle)
Military veterans are getting valuable tips on how to start their own businesses as part of a unique program offered by New York University (NYU) that is being championed by the Brooklyn Chamber of Commerce and lawmakers like state Assemblymembers Joe Lentol and Nicole Malliotakis. Malliotakis (R-C-Bay Ridge-Staten Island) recently met in Albany with representatives of NYU's Veteran Entrepreneur Training (VET) program to talk about ways to expand the program to help more veterans. … The program was developed by NYU's Tandon School of Engineering with support from the Brooklyn Chamber of Commerce and with funding secured by the New York State Assembly. … The VET program, which operates through the Tandon School in partnership with Bunker Labs, is currently accepting applications. The application process is open until Aug. 18. The program combines academic and real-world lessons and offers veterans a technology and business curriculum, as well as mentoring, to help them transition into the technology industry to launch potential ventures and careers. The free, 14-week course starts with four days of intensive classes followed by weekly classes and presentations. Classes and guest lectures cover a range of topics including: prototyping, revenue models, accounting, marketing and fundraising. The program concludes with two showcases: an internal presentation to local technology business leaders, corporate partners and investors and a public session.  Veterans accepted into the program work alongside startup companies at the school's incubators during the entire 14 weeks and receive a portfolio of resources to supplement the classes. Mentors and guest lecturers support class participants as they develop their ideas into business ventures.
Search on for VA Montana director (Great Falls Tribune)
The application period for director of VA Montana Health Care Center opened Wednesday for about two weeks. Even though the process has been expedited, it's likely to be three to four months before a permanent director is in place. Sen. Jon Tester, D-Mont., met with Ralph Gigliotti, director of Veterans Integrated Service Network 19, a component of the Department of Veterans Affairs. VISN 19 is the largest in the contiguous U.S. and includes Montana, Utah, Wyoming, Colorado, Oklahoma and portions of Idaho, Kansas, Nebraska, Nevada and North Dakota. Finding a new permanent director has been a priority for Tester, and he said he talked to Gigliotti about the trend in directors only staying for a year or two before leaving VA Montana. "We need some stability," Tester said. Tester said if Congress passes the Veterans 1st Act, of which he is a sponsor, it would create a pipeline to fill leadership vacancies in VA Montana and other VA systems nationwide. Tester said there were about 16 other systems currently lacking a permanent director. Kathy Berger was named interim director in June and assumed all duties on June 23 from John Ginnity, who submitted his resignation in early June. She can remain in the position for up to 120 days while a new permanent director is found. Federal law restricts the number of days a position can be held by an acting medical center director to 120 days with a one-time extension of 120 days. Ginnity was named the Montana VA permanent director in February 2015 after months of pressure from the Montana congressional delegation on the VA to select a director. The facility had been without a permanent director since June 2014 and Ginnity was acting director until early 2015 when he reached the allowable federal limit to serve as acting director. Another Montana VA official had been named acting director for the time between when Ginnity reached the limit and when he was named permanent director. The Montana congressional delegation has been pressuring the VA to find a permanent director for the Montana VA. The facility also currently has an acting associate director and chief of staff. A VA spokesperson told the Tribune earlier in June that "the Department of Veterans of Affairs is undergoing the largest transformation in its history in an effort to regain the trust of veterans, improve service delivery and set a course for excellence and reform. Part of that transformation is to put the right leaders in place. In fact, one of the 12 priorities that Secretary McDonald has established for the Department is the staffing of critical positions. The goal, with respect to our medical centers, is to have at least 95 percent of our medical center directors as permanent hires at any one time, and 90 percent of other management and critical shortages will also be addressed." There is also an acting director of behavioral health at the post-traumatic stress residential program that operates, along with a substance abuse program, in the facility that previously housed the inpatient acute mental health unit, according to Tester's staff. Rep. Ryan Zinke also met with VA Montana officials Wednesday and toured the outpatient hospital at Fort Harrison. Zinke brought Rep. Jeff Miller, chairman of the House Veterans Affairs Committee, with him to see the challenges facing rural veterans health care. Zinke said VA Montana needs stability in its leadership team and Miller said lawmakers need to make it easier for the VA to recruit and retain leadership and medical providers. "This is not the only place they're having problems with directors," Miller said and mentioned that the St. Louis center was on its seventh director in three years. "We've got to find a way to shorten the process of hiring directors." Zinke said there's a perception that it's cheaper to provide health care to veterans in rural states so reimbursements are lower for providers, but that it's not cheaper in Montana compared to a large metro area.