August 8 Veterans News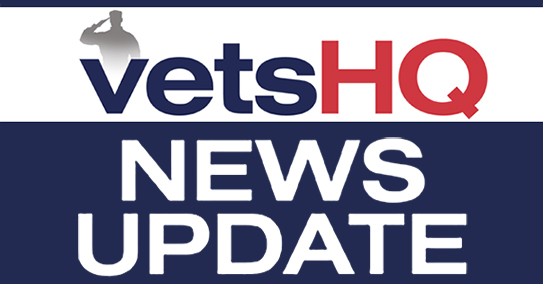 Watchdog group calls on VA to showcase works by veteran artists (Military.com)
A taxpayer watchdog group is calling on the Department of Veterans Affairs  to showcase work by artists who have served in the military, after it was revealed the VA spent some $20 million on lavish art at facilities around the country. The group, Open the Books, released an oversight report last week on spending at the VA — showing the administration purchased millions in luxury art at the height of the health care scandal during which thousands of veterans died waiting to see doctors. The $19.7 million tab included a $700,000 sculpture to adorn a California facility for blind veterans. The VA also spent $21,000 for a 27-foot fake Christmas tree; $32,000 for 62 "local image" pictures for the San Francisco VA; and $115,600 for "art consultants" for the Palo Alto facility. The watchdog group, as well as several U.S. lawmakers, are now calling on the VA to feature the work of those it serves. "No one tells the veterans' story better than a veteran," said Adam Andrzejewski, founder and CEO at OpenTheBooks.com. "Veterans themselves should benefit from art displays, not vendors who sell the VA pricey art," Andrzejewski said in an email Thursday. "For example, veterans have their own art museum. Why is the VA spending millions on lavish art when veterans are already producing great art?" he said. Andrzejewski's group has started a social media campaign on Twitter with the hashtag #vetsart4va. Veterans can upload their art and "show the VA what they're missing," he said. Such art can be found by members of the group, Veteran Artists Program, or VAP, a New York City-based nonprofit that takes artists who are also veterans and propels their works and careers into the mainstream creative arts community. VAP covers the performing arts and fine arts — showcasing many talented painters, sculptors and photographers whose work portrays the struggles and triumphs of America's brave. Shawn Ganther, for instance, dreamed of becoming an artist prior to serving in the Air Force from 1998 to 2002. "I want Americans to see soldiers as the heroes who fight and die in the name of freedom — and to stop and reflect on the privileges they sometimes take for granted," said Ganther, who served with U.S. security forces in Saudi Arabia, Kuwait and Qatar. Yvette Pino, an Army veteran, served as a cook from 2002 to 2008. While in Iraq, Pino found a sense of solitude in producing artwork and earned the unofficial title of "Division Artist." Veteran Artists Program has previously displayed artwork by veterans at the Pentagon and U.S. Senate office buildings. BR McDonald, founder and president of VAP, said his organization is currently working with at least 10 VA hospitals around the country to feature work by veteran artists. McDonald said spending such money on veteran artists gives them a "voice to tell their story" and helps them transition into civilian life. "The amount of good will that could be spent around this is tremendous," McDonald said.
Layoffs expected in Wounded Warrior Project overhaul (MilitaryTimes)
Layoffs are expected at the Wounded Warrior Project amid a restructuring that follows scrutiny over its spending, according to the charity's new chief executive. In an interview with The Florida Times-Union, Michael Linnington said he was in the middle of an assessment that includes meeting with veterans, donors and other groups that help wounded troops. Details about the restructuring will be announced in September, but Linnington said he anticipates laying off some of the charity's 600 employees, cutting its funding for smaller veterans groups and cutting some executives' salaries. Linnington took over as the Jacksonville-based charity's CEO in July. The retired Army lieutenant general previously led the military agency that searches for and identifies the remains of missing servicemen. The Wounded Warrior Project hired Linnington to replace former CEO Steven Nardizzi and chief operating officer Al Giordano, who were fired in March amid questions raised by New York Times and CBS News investigations into the nonprofit organization's spending. Employees and charity watchdogs alleged the charity was profiteering off veterans and spent lavishly on extravagant parties and last-minute, business-class air travel. Linnington said his salary is $280,000. The newspaper reports that in 2013, according to the most recent tax documents available, Nardizzi's salary was $473,015 while Giordano earned $369,030. "We're looking at all of the salaries of all of our executives now, and I think that you will see them all trend down, as well," Linnington said. "That's part of trying to squeeze every nickel out of every donor dollar and to get it where it's most needed: with those who served." Linnington said his assessment will examine how the Wounded Warrior Project spends its money, but he criticized watchdogs that fault the charity for the amount of money it invests in fundraising. "There's a certain amount of investment that needs to take place to maintain our facilities and do our advertising and do certain things that preclude us from getting to a very high percentage of donated dollars to warriors," he said.
Vietnam vets learn about harmful effects of Agent Orange (NBC26)
Vietnam vets have face battles long after returning from war. "We all went through a lot of things over there," said David Grossman, a Vietnam veteran from Hortonville. It doesn't bother Grossman to talk about it, but for some of his friends, it's difficult. "We talked about going to visit people, or going to visit it, Vietnam, but he said he would never," Grossman explained. "He could remember the smells is what he said, and would never, never go back." Unfortunately for veterans, it's not just the memories of war that stick with them. Exposure to chemicals in Vietnam and other places can have lasting, dangerous effects. Vietnam Veterans for America spoke to veterans in Appleton (Wisconsin) Saturday to talk about those effects, and how veterans can seek help. "We let them know that their health is not their fault, it was something that was done to them," said Joseph Eiting, a member of Vietnam Veterans of America in Appleton. During the educational meeting, veterans shared their own stories about exposure to the herbicide Agent Orange. They believe it was the cause for birth defects and learning disabilities in their children. The meeting also discussed the risk for Hepatitis C from mass immunizations during the war. The discussion helped veterans understand where their health problems may come from. "It's like reading a story, but you read different chapters at different times, but now all of a sudden all the chapters fit together," said Eiting. The event provided veterans and their families with resources, and advice, for seeking testing and treatment for various health problems related to their time in Vietnam. Vietnam Veterans of America does educational events across the state.
Supporters of medical marijuana for PTSD waiting on New Jersey governor (Stars and Stripes)
Veterans and others in New Jersey are waiting on Gov. Chris Christie to decide whether they'll be allowed to legally treat their post-traumatic stress disorder with marijuana. Lawmakers last week sent a bill to Christie's desk that would allow marijuana to be used for PTSD symptoms that are not treatable with conventional therapy. Christie has until later this summer to decide whether to approve the measure to make New Jersey the 18th state to allow medical marijuana to be used to treat PTSD. Christie declined to comment on his plans at a statehouse news conference this week. He has previously said he wants to ensure the state's medical marijuana industry is based in science and doesn't want it to become a back door to legalization for recreational use. Jim Miller, president of the Coalition for Medical Marijuana in New Jersey and host of a weekly medical marijuana podcast recorded outside of the statehouse in Trenton, said he's confident the measure will get Christie's support. "There's a growing excitement thinking there might be a chance," Miller said. "I am hopeful that the governor will have a couple of veterans come in and witness the signing. That's just a good photo op for him." Marijuana is currently approved in New Jersey to treat multiple sclerosis, terminal cancer and muscular dystrophy, among other medical diseases. It's also approved for seizures and glaucoma if those conditions resist conventional treatment. A growing number of states are weighing whether to legalize marijuana to treat PTSD. But many veteransare increasingly using cannabis even though it remains illegal in most states and is unapproved by the Department of Veterans Affairs because major studies have yet to show it is effective against PTSD. Federal law requires randomized, controlled trials to prove a drug is effective before VA doctors can recommend it. Such studies are underway, including two funded by Colorado, where the state health board held off on legalizing marijuana for PTSD because of the lack of major studies. "That a veteran would say here is how it makes me feel, the argument that you have no proof that what you say is true is a slap in the face to any veteran who honorably served," said Miller, who is not a veteran himself. "Their collective word in my opinion should be good enough. Let them have it now and then do the tests."
Navy veteran proud of his solemn duty as caretaker of Vietnam Moving Wall (Stars and Stripes)
During the height of the Vietnam War in the late '60s and early '70s, much was made of young American men dodging the draft to avoid military service. There were others, such as Paul Chen, who did everything they could to serve their country and enter the fight. Chen joined the Navy in 1974 and left active duty several years later. Now, he oversees the Vietnam Moving Wall, which has been touring the country for 30-plus years and is calling Hermitage home through Monday morning. The wall is a half-size replica of the Vietnam Veterans Memorial in Washington, D.C. The wall visits locations where groups or organizations are willing to sponsor the moving costs and manpower. This year alone he has visited a dozen locations. "This is a dream job,'' he said. Preferring to call himself the wall's caretaker, he said his home is wherever the wall takes him. With a little help, Chen saw to it that the Moving Wall was properly erected Thursday on East State Street across from America's Cemetery. With that task underway, he talked only briefly about his service during the war. He lamented that the Navy destroyer to which he was assigned wasn't called upon to fire its guns. "They wouldn't let us win,'' he said of the American government's resolve to get out of the war. When his military service ended, Chen looked for ways he could continue to serve his country. When the opportunity arose to work with the wall, he leapt at the chance. Now he travels the nation's highways in a truck that proudly boasts of what's inside. "I have truckers on the roads who honk their horns at me and snap a salute in support,'' Chen said. A couple of times when he's pulled off the road to fix a flat tire, he's quickly found himself surrounded by other cars and trucks. "I've had six, seven and eight vehicles with people who wanted to help me,'' Chen said. "I tell them I can handle a simple flat tire, but they still want to help.'' He knows many of the 58,307 names on the wall by heart; eight are women who were military nurses, he said. In a very real way, the wall is still growing. Wounds suffered by American forces during the conflict that ended in 1975 continue to claim lives. So far this year, eight more names will be added to the Moving Wall and to the memorial in Washington. "The war is still taking lives,'' Chen said.
Soldiers team up to provide homes for homeless vets (Stars and Stripes)
Three specialists with an innate devotion for giving back hope to provide a special Thanksgiving for a homeless veteran — by putting their comrade in a home. Specialists Tony Brown, Devonta Birden and Carla White — three friends who serve at units at Fort Bragg — created Southern Comfort Care Inc., a company that plans to buy property to build or renovate homes to flip for homeless veterans in Cumberland County. The company needs to raise at least $25,000 to purchase the first home by October so the family can be in for Thanksgiving. "It's about giving back and making somebody else's life better," said Brown, president and founder of Southern Comfort Care Inc. "I'm trying to look out for people who paved the way for me." The soldiers' endeavor beefs up efforts in progress by local government. Cumberland County was identified by the federal government as a high-priority community for homeless veterans, and earlier this year poured "surge" funds into the county for rapid rehousing programs like those run by local nonprofit Family Endeavors. That agency received $1 million in federal grants for the fiscal year beginning late 2015. In October, local nonprofit leaders and Veterans Affairs officials announced the county had become the first in the state to reach "functional zero" for veteran homelessness, meaning there is a system in place with capacity to move people who fall into homelessness out within 30 days. Finally, the City Council and the county Board of Commissioners identified homelessness as one of their top priorities, and the two bodies met last spring to coordinate their efforts on the issue. From that meeting came the plan to conduct a full assessment of the community's needs and to hire a so-called "homeless czar" to coordinate the many resources and efforts among community agencies that work with homeless people. The city and county set aside $150,000 in their 2015-16 budgets for homeless initiatives, at $50,000 and $100,000, respectively. Brown, 38, was compelled to start the company during occupational therapy sessions at Womack Army Medical Center. He landed there after being sent home from a deployment to Afghanistan with 3rd Special Forces Group in August 2015. His right thumb was smashed by a pallet at Camp Dahlke while he was running as an incoming alarm sounded. He said he thought he'd just jammed a finger and kept working for about a week. After weeks of throbbing pain and little healing, doctors determined there was a tumor in the bone and it had to be amputated. Brown was sent back to the United States for his medical care. He said he became depressed as he realized he'd have to adapt to a life without a right thumb. That's when he said he met veterans struggling with more serious issues. Brown met White as he completed occupational therapy. The two were connected by the desire to serve and give back to people in more dire situations. White, 30, is an occupational therapist assistant at Womack Army Medical Center. She said she'll use her expertise to assist veterans into rehabilitating their lives. "As an occupational therapist assistant, it is my primary goal to enable people to participate in the activities of everyday life by working with people and communities to enhance their ability to engage in the occupations they want, need or are expected to do," she said. Brown called on his friend Birden, who also serves with him in 3rd Special Forces Group, to serve as the company's project manager. Birden said he will bring his agriculture and carpentry skills to the company's renovation projects. "I come from a close community where everybody helps each other," said Birden, who is 23. "It's about giving back to people." The company plans to work with the Fayetteville Veterans Affairs to identify homeless veterans who are on a waiting list to receive housing assistance through the U.S. Department of Housing and Urban Development. They're starting with one home, but the soldiers have already identified five others they'd like to purchase and renovate. The homes are in some of Fayetteville's troubled neighborhoods — in Bonnie Doone, off Murchison Road and off Ramsey Street — but that's part of the reason the soldiers are drawn to them. Veterans will benefit as they receive affordable housing, but additionally, Brown said the neighborhood will benefit as once-blighted homes are renovated and taken care of. Brown said he hopes to expand the company so it can employ veterans for jobs, including landscaping and maintenance on the homes. "I'm trying to hire the community to build the community," he said. As a start-up company, the soldiers have said they understand the challenges, but are not deterred. "Veterans have done so much for our country and should be afforded the benefits they have earned," White said. "They have a plethora of skills that can be utilized in rebuilding our communities and nation. We are young, educated and motivated junior enlisted soldiers that have the enthusiasm for the future and making things better, as well as open and willing to change in order to achieve our company's mission."