August 9 Veterans News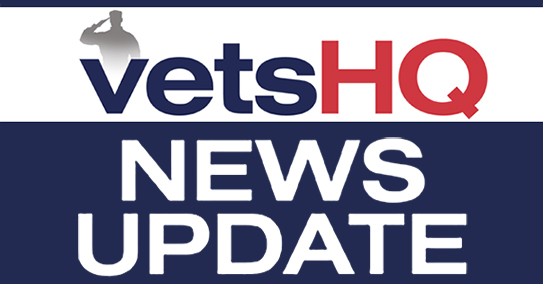 Should nurses be allowed to work like doctors at the VA? (JPR)
Nurses may soon do work doctors normally do at the Department of Veterans Affairs. This includes nurses performing work that anesthesiologists have been doing – and that has some physicians concerned. These would be highly trained nurses – nurse practitioners, clinical nurse specialists and certified registered nurse anesthetists. Right now at VA medical centers, these nurses see patients if they're closely supervised by a doctor. Under a VA proposal, the nurses would work independently. Penny Kaye Jensen, a nurse practitioner, said this would reduce staffing shortages and get veterans seen more quickly. She said that these nurses are trained to perform these tasks – but they don't currently get the opportunity. "If nurse practitioners were able to function to the level of their education," Jensen said, "we would be able to see patients in a more timely manner. We would be able to decrease those wait times in primary care." The rule would allow all of the VA's nearly 6,000 highly trained nurses – called "advanced practice registered nurses" – depending on their training to do routine checkups, manage chronic conditions like diabetes, and provide anesthesia. Jensen said the policy would bring the VA in line with the Department of Defense, the Indian Health Service and civilian hospitals in some states. But physician groups say the change would give nurses too much authority – and put veterans at risk. Dr. Jeffrey Plagenhoef, president-elect of the American Society of Anesthesiologists, said the VA hasn't properly researched the impact on complicated surgeries. "Anesthesiology is inherently dangerous and it becomes even more dangerous as sickness increases," Plagenhoef said. "Veterans are more likely to have had heart attacks, strokes emphysema, congestive heart failure. And conditions such as those which dramatically increase the likelihood of problems before during and after surgery." Jensen said this rule would save money. Specially trained nurses at the VA earn less than doctors. But this wouldn't necessarily solve a doctor shortage. There is no shortage of anesthesiologists at the VA, according to Plagenhoef. He called it an oversight to give these nurses independence "where there is no shortage of physicians and there is no access to care problem." But nurses reject the assertion that VA patients are too complex for nurse anesthetists to manage safely. Juan Quintana, president of the American Association of Nurse Anesthetists, said they've proven they can work independently in the operating room. "I personally work in a rural facility in northeast Texas and that is the model of practice that we utilize today and it is very effective, very safe. Our outcomes are amazing," Quintana said. "We take care of patients of all ages all types of surgeries for all kinds of procedures without any difficulty whatsoever." Since the proposal was announced, more than 200,000 comments have poured into the federal government – far more than is typical for a proposed policy change. The VA hasn't finished counting them yet. The comment period ended last week. Once they do, the VA under-secretary for health will decide whether a policy change will occur – but it likely will be a while before that happens.
VA leverages IT to fix scheduling deficiencies (Health Data Management)
A survey conducted by The Joint Commission finds that the Department of Veterans Affairs is making progress in improving access to healthcare for veterans, including the use of emerging technology such as a new smartphone app and enhanced website, according to the VA. "The Joint Commission is one of the most widely respected healthcare organizations in the industry," said David Shulkin, MD, the VA's Under Secretary for Health. "Their analysis shows that VA as national healthcare leader is making progress in improving the care we provide to our veterans. This affirms our commitment to providing both excellent healthcare and an exceptional experience of care to all veterans served." According to Shulkin, the VA is modernizing its culture, processes and technological capabilities through the MyVA initiative to "put veterans first." Earlier this year, the VA's Veterans Health Administration established and launched MyVA Access to ensure that veterans gain more control of how they receive healthcare. On the technology front, the Veteran Appointment Request app, which has been developed and is currently being piloted by the VA, will enable users to directly schedule or request primary care appointments, request mental health appointments, as well as view appointment details, track the status of requests, send messages about the requested appointments, get notifications about appointments, and cancel appointments. The app is slated to be available to all veterans by early 2017. Shulkin told a Senate committee in late June that the VA is testing the Veteran Appointment Request app at two facilities—the VA Connecticut Healthcare System (West Haven) and the VA Boston Healthcare System (Jamaica Plain)—and that they are showing "positive" results. In addition, improvements to the VA website are in the works that will enable veterans to check wait times in real time, including a new, easy-to-use scheduling software program. The program is also being piloted at 10 sites and is expected to reduce scheduling errors and enhance VA's ability to measure and track supply, demand and usage. However, these digital tools can't come soon enough for the VA, which for years has struggled to provide timely healthcare to veterans and has been plagued by instances in which facilities inaccurately recorded the required dates for appointments and inconsistently tracked patients waiting for outpatient medical appointments. In some cases, the delays in care or VA's failure to provide care have resulted in harm to veterans and even deaths. The good news, according to the VA, is that the department is moving to incorporate same-day access to primary care and mental health services for veterans when it is medically necessary; currently, 39 VA facilities offer same-day appointments. VA also points to the fact that it recently held two "Access Stand Downs" to assess and give priority to those patients with the most urgent healthcare needs. According to the VA, "during a nationwide Access Stand Down that took place on February 27, 2016, the one-day event resulted in VA reviewing the records of more than 80,000 veterans to get those waiting for urgent care off wait lists; 93 percent of veterans waiting for urgent care were contacted, with many receiving earlier appointments." Further, the VA contends that the department completed nationally more than 57.8 million appointments from July 1, 2015 through June 30, 2016, an increase of 1.1 million appointments over the same time period in 2014-2015. "We commend VA for being proactive by requesting The Joint Commission to conduct unannounced site visits at all their medical centers to review and evaluate their efforts to improve access and quality of care," said Mark Chassin, MD, president and CEO of The Joint Commission. "VA was the first system ever to request an assessment with an important focus on access so that deficiencies could be identified and rapidly addressed. The Joint Commission will track and report on the extent to which improvements were sustained, when the same facilities undergo their triennial accreditation surveys. To date, results from 57 hospitals that have undergone full accreditation are promising. We are pleased with VA's ongoing commitment to quality improvement and patient safety." Nonetheless, The Joint Commission's report concluded that: "Many [VA] organizations continue to face challenges in providing all patient appointments in 30 days. However, improved efforts of leadership teams in utilizing data to better understand where particular bottlenecks may be and then taking corrective actions were observed. Staffing continued to be a major challenge in this area, but as new staff were hired, the waiting times for appointments were being more effectively addressed."
Shulkin: VA's inroads in treatment of opioid abuse could be example (NJBIZ)
When politicians like U.S. Sens. Cory Booker and Robert Menendez say the opioid abuse crisis doesn't discriminate, they don't just mean class or race or age. David Shulkin, undersecretary of health at the U.S. Department of Veterans Affairs, said his department has had to battle the crisis as well. Shulkin spoke on a panel that included Booker and Menendez (both D-N.J.), as well as U.S. Surgeon General Vivek Murthy at an event focused on the opioid crisis Monday at St. Barnabas Medical Center in Livingston. "Some wonder, 'Why the VA? What does the VA with all its problems have to do with the addiction issue?'" Shulkin, a former president of Morristown Medical Center, said. "I will tell you, this is an area where the VA is leading American medicine." He added that some of the solutions the department has created to battle the addiction problem could be used by communities in New Jersey and around the country. "Veterans have a particularly high rate of chronic pain," he said. National numbers are higher than in N.J., Shulkin said. "Nationally, 12 percent of all veterans are on opioids. In N.J., 5 percent," Shulkin said. Other national stats include: 60 percent of all veterans returning from a recent conflict suffer from chronic pain, and 50 percent of older veterans suffer from chronic pain — that's double the amount of the general U.S. population, Shulkin said. So, in 2013, the VA decided it had to address the situation. Since then, it has reduced the use of opioids by the veteran population by 22 percent, Shulkin said. That's 151,000 veterans that have been taken off of opioids. The VA has also reduced the dosage of opioids by 32 percent, and reduced the chronic use of opioids by 30 percent, Shulkin said. Two specific efforts by the VA have ensured the progress in opioid reduction. First is toxin screenings to check which medications patients are on and ensure that any new prescriptions won't create adverse reactions — but it helps to check for opioids, too — and a second is a prepaid envelope to collect old and unused pills, Shulkin said. He credits the success of the department's efforts on having a single electronic medical record system for the whole department and all the hospitals within, allowing them to keep better track of patients. But when outside the system, as often happens with patients, Shulkin said, real-world problems affect vets equally. Out in the rest of the world, the medical records are unknown and do not transfer between facilities, and the VA's records aren't accessible by hospitals. Shulkin said he hopes the successful programs to battle addiction within the VA can help New Jersey's health system, as well as others around the country. That is apparently, increasingly, the way things are being done in Washington, D.C., he said. Federal departments are working together on issues of health rather than competing. "I think that what you are seeing under President (Barack) Obama's leadership is asking that those of us who are leading federal agencies really begin to work together on important issues," Shulkin said. "You see this with the Moonshot (cancer) initiative … and you are seeing this more and more coming out of Washington."
PAVE program assists veterans on campus (Military.com)
The University of Michigan Health System and the Student Veterans of America have developed a peer-to-peer program to assist veterans with campus support. The Peer Advisors for Veteran Education (PAVE) program was developed in Michigan and has been fully implemented at 12 schools across the country. This fall 30 more schools nationwide will be joining the program. PAVE has also partnered with the VA to expand VA's campus outreach and assistance programs. The PAVE program connects incoming student veterans with student veterans already on campus in order to help them navigate college life, identify challenges they are facing, refer them to the appropriate resource on or off campus, and provide ongoing support to their academic and personal ventures. PAVE links trained student veterans at participating schools with incoming student veterans to create a campus community where support and resources can be easily accessed. PAVE also works with participating universities to share best practices to engage student veterans and assist them in their academic pursuits. Since the Post-9/11 GI Bill began, large numbers of veterans have been enrolling in colleges. According to the VA, over 850,000 people are using the GI Bill this year alone. This large influx of veterans has put a strain on existing campus assistance services and brought to light the different challenges veterans face as college students. Many studies suggest that student veterans face additional challenges while transitioning to the academic and civilian world. One reason for this is the gap in school attendance caused by serving in the military, most incoming college students are straight out of high school. Also, veterans have a different set of life experiences including combat, deployment, a family to support, and self-disciple they gained from the military service. While some of these experiences can benefit veterans, often veterans do not seek assistance with other challenges they are facing because of the stigma associated with asking for help, and the self-relience they are taught in the military. Numerous studies on the effectiveness of peer-to-peer approaches have demonstrated that peers "who have been there" can be a credible source of support, and can help others overcome stigma issues, opening the door to improved well-being. The PAVE Program works by recruiting college campuses to create a peer support program specifically for the student veterans on their campus. PAVE collaborates with Veteran Service Coordinators at participating schools to recruit and train student veterans who have successfully transitioned from military to college to be "Peer Advisors". Peer Advisors work one-on-one with incoming student veterans to help them transition to campus life. They provide a source of support for other student veterans as well as help identify concerns and provide resource suggestions that fit their particular situation. The PAVE staff provides training and implementation support to Veteran Service Coordinators and Peer Advisors. PAVE tailors its program model for each campus according to the specific needs and culture of that campus. At some schools, the position of Team Leader was created to provide a platform for student veterans to work directly on managing the PAVE program on their campus by promoting the program, recruiting and managing Peer Advisors, and create awareness of veterans' issues.
Vitality for veterans: Sports camp challenges, changes them (Fox News)
Marine veteran Joyce Ralph sometimes stays at home in Massachusetts instead of going for a bike ride or doing other things she likes to do. She feels too anxious because of her post-traumatic stress disorder. Army veteran Paul Miosek sometimes feels isolated at his home in New York. No one else he knows is in a wheelchair. The two were among a group of about 50 veterans who took part in July in the Veterans Affairs New England Summer Sports Clinic in Rhode Island. For a week, they kayaked, water skied, cycled and sailed — activities designed to get them and other veterans thinking more about what they can than can't do. "This gives me a chance, with my anxiety, to push myself a little further, to realize there are safe places in the world," said Ralph, 52, of Halifax, Massachusetts. The veterans ranged in age from their 20s to 80s. The rehabilitation clinic is open to veterans with spinal cord injuries, amputations, vision loss, mental health problems and other disabilities. Miosek (pronounced MY'-sak), 47, of Scotia, New York, lost both legs in 1990 when his head hit a power cable as he stood atop an armored vehicle in Germany, then fell 20 feet. Meeting other veterans at the clinic with similar injuries made him feel he's not alone. "I feel a kinship toward them, since we are in that boat together," he said. "While in service, we faced a lot of obstacles that we overcame. Now that I'm a disabled veteran, and with other disabled veterans, there are things that we can overcome together, as well." In Coventry, Rhode Island, VA volunteers and water ski instructors set up different ways veterans could ski depending on their needs, from a sling-like seat in the center of a wide ski to a three-person tube. Navy veteran Raquel "Rachel" Ardin uses a wheelchair most of the time. Ardin, 62, of North Hartland, Vermont, was serving in Greece when she broke her neck falling out of a bunk in 1976. She taught herself to walk again, but the scar tissue from her injury began causing problems several years ago. During her first run of the day, and her first time ever on water skis, Ardin whooped the whole way. The crowd of volunteers and fellow veterans on shore clapped and cheered. Afterward, Ardin told the volunteers, "You made my day. You made my life!" "I want to cry, I'm so happy," she told them. "Thank you, guys!" The sports clinic is modeled after the VA's national adaptive sports program, in which veterans nationwide compete in games. The VA Boston Healthcare System runs it, and the Providence VA Medical Center hosts it. "Some of the more traditional activities that occur in VA hospitals, bingo, card playing, those sorts of things, while those are nice, we had a young generation that came out of the battlefield," said Richard Leeman, assistant chief of voluntary services in Boston. "They wanted to do the things they did prior to their injury." There's also a winter sports clinic for skiing and snowboarding at Mount Sunapee Resort in New Hampshire. This was the seventh year of the summer clinic and the third time the Providence medical center has hosted it. The VA worked with many local groups to organize the activities. "They pushed themselves to a new limit that they now know they can do," said Susan MacKenzie, the medical center's director. "They have confidence that they can set goals for themselves and move forward, not just in sports but in any part of their life." Miosek said he "feels alive" at the clinic. "I'm able to get the energy out and do the things that I can't do at home," he said. "I use that energy all year long, to kind of let go and go for it."
Construction starts on $14M housing project for homeless vets (bizjournals.com)
The Community Housing Development Corp. Tuesday broke ground on a $14 million apartment project for homeless veterans in Minneapolis. The 100-unit project, called Veterans East, is located at 5501 Minnehaha Ave. S. on a site next to the Minneapolis VA Health Care System that's owned by the U.S. Department of Veterans Affairs. The project was funded by public and private sources, including Minnetonka-based UnitedHealth Group, which provided $5.2 million in equity for the project using Low Income Housing Tax Credits, according to a press release. The five-story project will be completed the summer of 2017. It will have on-site services such has health care, case management, life skills, financial management, benefits assistances and education and employment resources. "This new community will be a model for providing permanent housing and services for military veterans," said Minnesota Housing Commissioner Mary Tingerthal, who co-chairs the Minnesota Interagency Council on Homelessness, in the release. "We are honored to join with so many partners to help end veteran and chronic homelessness."
Tempe, Arizona, taking a different approach to housing for veterans (AZCentral)
Tempe is set to build its first apartment housing aimed at veterans and their families near Arizona State University. The Tempe City Council unanimously approved a development agreement on Aug. 4  to build Valor on Eighth, a five-story building with 50 apartments. Five of the apartments are ground-floor live/work units. Under the agreement with Wisconsin-based Gorman & Company Inc., at least 51 percent of the apartments must be rented to low-income persons, with a preference given to veterans and their families. The complex will be on city-owned land near Rural Road and Eighth Street, south of University Drive. Gorman's Arizona Market President Brian Swanton said construction should begin in September and be completed by December 2017. Swanton said while veterans' housing exists in Phoenix and Tucson, the Valor project stands apart from other housing options. "All of the projects in Arizona are designed and built for single, adult male veterans," he said. "This is the first project in the state designed with families and veterans in mind. There's only one or two like this in the country. So it's a unique model." The project is a joint endeavor among Tempe, Gorman and the Save the Family Foundation of Arizona and will receive $10.6 million in federal low-income housing credits over 10 years. The Save the Family Foundation, which will provide free before- and afterschool care, a computer lab, financial literacy instruction and job training and placement, will occupy the building's community space. A recreation room, playground and community garden also are included in the design. Vice Mayor Robin Arredondo-Savage, who is an  Army veteran, spearheaded the project along with former Councilman Corey Woods. "This project is really remarkable," Arredondo-Savage said. "Our veterans housing project is actually supportive of female veterans and their families. We see this as being able to fill the gap." The development agreement calls for Gorman to ensure the property restricts rentals to affordable, low-income households for 20 years. Once the city approves the architectural and engineering plans, Gorman can purchase the property for $10.