August 10 Veterans News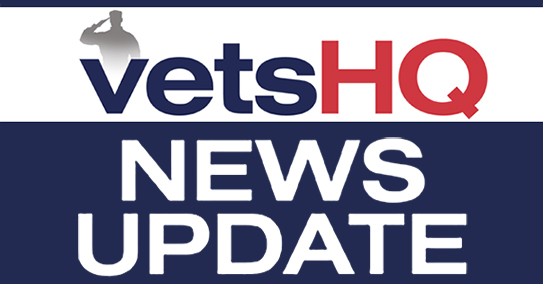 Watchdog says VA has wasted millions on solar-energy projects (The Washington Times)
Under a mandate to increase its use of renewable energy, the Department of Veterans Affairs has spent more than $408 million on solar panels over five years, despite significant delays and some projects not being operational years after construction began. The agency's inspector general found that 11 of 15 solar projects awarded between fiscal 2010 and 2013 under the VA's "green management program" were still in progress as of May 2015, with only two systems completed. The VA subsequently reported last month that five solar projects have been completed at VA medical facilities, but three of the systems still are not generating power. "This occurred because of planning errors, design changes, a lengthy interconnection process, and contractor delays," the inspector general said. "As a result, VA did not increase renewable energy for those solar projects in the time frame planned and incurred additional costs through needed contract modifications." Of the total the administration has spent on solar panels for the VA, more than $48 million came from the Recovery Act of 2009. Under an executive order issued by President Obama in March 2015, the VA is required to increase its renewable energy consumption to 30 percent by 2025. The agency has been dealing with a series of scandals in recent years, from massive cost overruns at a hospital construction project in Denver to veterans who died waiting for care while managers, for the sake of their performance bonuses, falsified wait times to make it appear the VA was treating patients more quickly. The watchdog said the VA has failed to manage some of its solar energy projects effectively, with solar panels installed at a facility in Little Rock, Arkansas, later removed two years later at a cost of more than $1 million to make way for construction of a parking garage. Those panels never generated electricity because they were incompatible with the local power grid, the report said. The audit was requested by Rep. J. French Hill and Sen. John Boozman, the Arkansas Republicans who wanted a review of an $8 million solar panel project at the John L. McClellan Memorial Veterans Hospital in Little Rock. That project is now expected to be finished in January 2017, four years behind schedule, with about $1.5 million in unexpected costs. Investigators said all of the projects were to be completed in seven to 12 months, but actually took an average of 42 months to finish. "Whether it is a project as complex as hospital construction or one as simple as the proper installation of solar panels, VA continues to waste large amounts of taxpayer funds as a result of its own ineptitude," Mr. Hill said. In its response to the inspector general's findings, the VA said the investigation was "biased" because it ignored 41 completed solar projects that were awarded during the same time frame. "VA does not believe that selection of these projects is a representative example of our entire portfolio," the agency said. VA officials also said the agency's combined solar energy projects provide savings of $10 million per year, which allows the department "to redirect those recurring funds to provide care and services to veterans."
Report: Detroit VA wasted $300,000 on unused TVs (WXYZ)
Federal inspectors have uncovered what they say is more than $300,000 in wasteful spending at The Detroit VA Medical Center. A report by the Veterans Affairs (VA) Office of Inspector General found the purchase of 300 television sets, for patient use, was improperly done. The units, have gone unused for nearly three years, sitting in the boxes they were delivered in. The report says the items were purchased before an installation contract was awarded, and it was later determined the units were not compatible with design plans. The VA spent nearly $20,000 to adjust their installation design, but still, the majority of the units have not been installed. Adding further to the frustration, the warranties have since expired, which could lead to additional costs down the road should the units malfunction. Robert McDivitt is the acting director who oversees the VA regionally. He was unavailable for comment, but acknowledged the mistake in a retort in the government report, and has vowed corrective action for the future. Saying in part, "In late 2014 the Detroit VA Medical Center revised its procedures on procurement of clinical equipment and expendables." Furthermore, the Detroit VA told inspectors, new bids have been put out to install the TV's, with a target date of later this month. The Office of Inspector General was tipped off to the wasteful spending in January of this year.
VA wants feedback as it pursues commercial EHR system (FierceHealthcare)
It appears more and more likely the Veterans Affairs Department will, in fact, pursue an off-the-shelf commercial electronic health record system, releasing a request for information this week to get industry feedback on the switch. At the hearing of the Senate's Committee on Veterans' Affairs in late June, VA CIO LaVerne Council said she cringes when she thinks about how old the current system is because it constitutes working with something to which few people can relate. Now with the RFI, it seems the agency may finally be ready to ditch VistA in favor of a new, modernized system. The purpose of the request, the VA writes, is to get "recommendations on all aspects of the change management associated with [the] … acquisition and transition." For now, though, the agency is just looking for feedback, not on the actual software or hardware change, but guidance from those who have been part of management and business process reengineering for EHR transitions. The RFI notes that guidance could focus on areas such as governance for the transition process, business continuity, patient safety during the transition, cybersecurity, among others. It points out, however, that "there is no obligation on the part of the government to acquire any products or services." The pressure is on for the VA to see success with the next iteration of its EHR system. Earlier this summer, House Oversight and Government Reform subcommittee members Reps. Will Hurd (R-Texas) and Robin Kelly (D-Ill.) wrote a letter to the Government Accountability Office saying that, despite the VA's efforts to improve and modernize its VistA system, it has not "produced the kinds of modern systems and capabilities that Congress mandated." They requested more information on the efforts, and that the GAO conduct a study on the projects. Comments on the RFI are due by Aug. 26.
Commentary: Service dogs can heal veterans suffering with PTSD (The Washington Times)
Jason Haag, National Director, Lois Pope LIFE Center for Military Affairs, American Humane Association:
On National Purple Heart Day, observed on Aug. 7, the nation paused to honor the decorated men and women wounded in combat while serving our country. But as we reflect on these noble sacrifices, Americans should remember to also recognize the veterans grappling with the invisible wounds of war who are ineligible for the Purple Heart and often overlooked or forgotten. I should know: I was humbled to earn the Purple Heart for the bullet wounds I sustained in direct combat, while proudly serving as a U.S. Marine Corps captain during Operation Iraqi Freedom. But while these physical injuries eventually healed, my other wounds — the symptoms of Post-Traumatic Stress Disorder (PTSD) — continued to haunt me. Coming home as a civilian with PTSD was challenging and confusing. I experienced crippling depression, anxiety, night terrors and debilitating flashbacks. I grew increasingly isolated, spending day and night alone in my dark basement, self-medicating and contemplating suicide. At my lowest point, I was taking 32 medications — including a dozen narcotics — and drinking three six-packs a night to fall asleep. I had no external wounds, but inside, I felt broken. Unfortunately, stories like mine are all too common. The U.S. Department of Veterans Affairs (VA) estimates that up to 20 percent of my fellow Operations Iraqi Freedom and Enduring Freedom veterans have PTSD. Some mental health experts suggest the percentage is much higher, citing the reluctance to seek out treatment as well as a lack of awareness about the condition, as reasons why PTSD frequently remains undiagnosed in veterans. According to a RAND Corp. study, 50 percent of those with PTSD do not seek out treatment; among those who do, only half receive "minimally adequate" care. And for others, like me, traditional treatment methods — even when administered through credible and competent providers — just don't seem to work. I tried everything, from individual therapy to medication to veterans support groups, but it was a German shepherd named Axel that finally turned my life around. Like all PTSD service dogs, Axel is specially trained to detect and respond to the invisible wounds of war. He intervenes — barking or nudging me with his cold, wet nose — when I have panic attacks, night terrors and flashbacks. Now, there isn't a moment I don't feel safe with Axel by my side. Numerous studies confirm the efficacy of service dogs in mitigating the PTSD symptoms. One program dedicated to pairing service dogs and veterans reports that 92 percent of participants reduce their medications or stop taking them altogether within six months. The remarkable success of such efforts and the devastating rates of veteran suicide — about 20 per day, according to new VA statistics released last month — makes improving access to PTSD service dogs an urgent priority. Presently, service dog waiting lists typically range from 18 months to three years long, primarily because demand is dwarfing supply — more than 300,000 veterans of Iraq and Afghanistan have PTSD. Teaching an animal to detect and respond to the invisible wounds of a PTSD veteran is also a highly specialized, intensive and inherently time-consuming task. And it comes with a steep price tag: Training costs upward of $20,000 per dog. Veterans need shorter wait times and more affordable service dogs. They also deserve our recognition and respect for the lasting wounds of war, including those that are invisible. There are nonprofit groups, including American Humane, where I serve as national director of the Lois Pope LIFE Center for Military Affairs, devoted to connecting wounded veterans with healing service dogs, free of charge. But with approximately 20 million veterans living in the United States today, organizations like ours can't do it on our own. Americans can help pay their respects to wounded veterans by calling on lawmakers and leaders in the private sector to make the swift pairing of vets and service dogs a priority, and supporting the nonprofit groups that already do.
Rhode Island governor says she's redoubling efforts to help veterans (SFGate)
Rhode Island Gov. Gina Raimondo told veterans Tuesday that she's redoubling the state's efforts to help them. The Democrat ceremoniously signed six bills affecting veterans that she said demonstrates the state's commitment. Her audience at Warren Town Hall included representatives from Rhode Island's veterans' organizations. "It is our duty to take care of our vets, who served for us," she said. Raimondo said she wants state officials to reach out to veterans to find out what they need and to do more to help them get jobs. She encouraged every business in the state to hire a veteran. The new laws allow private employers to provide hiring preferences for veterans and protect jobs for Rhode Island residents serving in the National Guard. Veterans applying for benefits can now get free copies of medical records. Another law bans dogs from Rhode Island's veterans' cemetery, with the exception of service animals. Families of those buried in the cemetery complained that dog owners were using the grounds as a dog park, and called for a ban on pets out of respect to the fallen. The governor said the state hasn't done enough in recent years to care for its more than 70,000 veterans and they deserve a proper homecoming. Several veterans in attendance praised the new laws and echoed Raimondo's comments that the state needs to do more. They want Rhode Island to offer additional tax relief for veterans. Raimondo said she'd like to do so, but noted that she's dealing with a budget deficit. In February, Raimondo appointed the first director to lead the state's veterans' affairs division.
Some Houston, Texas, veterans can now drive the HOT lanes for free (Houston Public Media)
Tom Mitchell sees a lot of what veterans go through in Houston. He's the Texas Executive Director of U.S. Vets, an organization that provides housing and counseling. He says there are many veterans who are struggling financially. A couple of dollars for a bus ride or a toll can take a bite out of a tight budget. "A lot of them need the help," says Mitchell. "They need to be able to go visit family. They need to go to the V.A. Hospital. They need to go to job interviews." And those trips could get a little easier, now that Metro is allowing qualifying veterans to use its HOT lanes for free. Those are the toll lanes that give solo drivers access to the HOV system during non-peak hours. They're on I-45, U.S. 59, and U.S. 290. Metro CEO Tom Lambert says the program is open to drivers who have state-issued veterans license plates. That includes disabled veterans and recipients of medals of valor. They also have to register with Metro. "During the non-HOV hours when the tolls are paid, those disabled veterans that meet that qualification, that have the disabled plate, can use the HOV for 100% discount," explains Lambert. Metro already offers free bus and train rides to veterans who qualify.