September 29 Veterans News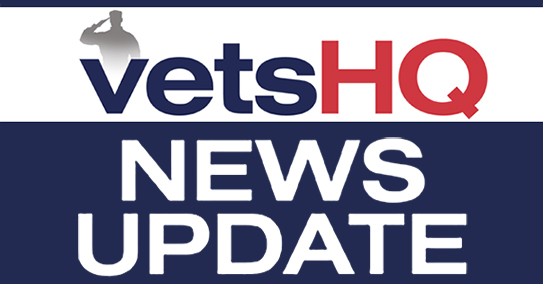 Budget deal avoids government shutdown, finalizes next year's VA budget (MilitaryTimes)
Congress averted a government shutdown with a rushed budget deal on Wednesday that also settles the Department of Veterans Affairs and military construction budget for all of fiscal 2017. The measure gives VA officials $74.4 billion in discretionary spending next year, a nearly 4 percent increase but about $700 million below what the White House requested in its budget plan. Still, department leaders have signaled support for that level of funding, especially considering more significant cuts proposed by House lawmakers. It also includes $7.72 billion for more than 200 military construction projects, a decrease of almost 6 percent but nearly $300 million above the president's request. About $1.3 billion of that is slated for military housing projects scheduled to get underway in coming months. Those two agency budgets are the only ones to get a full-year spending plan approved before the end of the fiscal year, Sept. 30. Lawmakers approved a 10-week extension of federal funding at fiscal 2016 levels for all other government programs, and will need to adopt a long-term budget deal after the November elections are complete. The move means a delay in new program starts for the first quarter of the new fiscal year, but that is less disruptive than the possibility of a partial government shutdown, which would have started Oct. 1 without a deal. Senate Democrats and Republicans had sparred in recent days over a budget extension, largely because of the absence of emergency funding to help with drinking water contamination in Flint, Mich. Early on Wednesday, Senate Minority Leader Harry Reid, D-Nev., said he was satisfied that issue will be dealt with in the lame duck congressional session later this year. The final deal passed by a margin of 72-26 in the Senate and 342-85 in the House. Party leaders will also have to decide in November whether to pass another temporary budget measure, bridging federal funding into the next administration, or simply pass a full fiscal year budget, as Congress often belatedly does at the end of the calendar year. But VA operations and military construction projects will move ahead regardless. The construction allocation includes $350 million for improvements to military medical facilities, $272 million for upgrades to Defense Department schools and $673 million for Guard and reserve projects. VA funding, which will top $176.9 billion when mandatory spending is included, features $65 billion for medical programs, including $7.2 billion for medical appointments and treatment outside the VA system. Also, $5.7 billion is set aside for specifically for medical care of Iraq and Afghanistan veterans. The bill also sets aside $675 million for medical and prosthetic research, $535 million for health care specifically for women veteran, and $284 million for traumatic brain injury treatment. Lawmakers inserted $260 million for continued work on the VA electronic health record system, but restrict access to those funds until certain interoperability benchmarks are reached. Another $900 million is set aside for major and minor VA construction projects. President Barack Obama is expected to sign the budget bill into law later this week.
Report: 600,000 veterans may go without health insurance next year (NBC News)
More than 600,000 veterans will go without health insurance next year unless 19 states stop holding out against expanding Medicaid, researchers said Wednesday. Even with Medicaid expansion, hundreds of thousands of vets are going to go without a way to pay for medical care, the report from the left-leaning Urban Institute finds. But 327,000 of those who will go without health insurance live in the 19 states — all with Republican governors — that have not expanded Medicaid, the researchers said. It finds more than 120,000 of these fall into the so-called "Medicaid gap" — they are not poor enough to qualify for Medicaid, but they make too much money to qualify for federal subsidies to buy health insurance on the Obamacare exchanges. And they don't all get or qualify for care by the Department of Veterans Affairs. "Some uninsured veterans may qualify for VA care, but not all take up the available coverage or meet the eligibility requirements, which are based on service-connected disability status, veteran discharge status, income, and other factors," the report reads. That's still down from 2014, when more than 700,000 veterans went without health insurance, the report found. "If Medicaid expansion decisions do not change between now and 2017, we project that approximately 604,000 veterans will be uninsured in 2017 and that 54 percent will be living in states that have yet to expand Medicaid," the Urban Institute report reads. Even in states that have expanded Medicaid, 84,000 veterans will fall into the coverage gap, the report found. But there are many more in states that still restrict who can get Medicaid. "The number of veterans in the assistance gap varies across the selected states, from a projected 8,000 in Virginia to more than 20,000 in Texas and Florida," the report reads. The 2010 Affordable Care Act was designed to get health insurance to more people in part by creating online exchanges where people could buy health insurance and, often, get federal subsidies to help pay for the premiums. It also ended health insurance industry practices that shut many out of care, such as refusing to cover "pre-existing conditions" and capping coverage once people spent a certain amount. And, it planned to expand Medicaid, the joint state-federal health insurance plan for low-income Americans. "By mid-2014, 26 states (including Washington, D.C.) had expanded Medicaid, with 32 expanding Medicaid by 2016," the report reads. But many Republican-controlled states refused to do it, leaving many of their residents in what's now called the "Medicaid gap." The latest Census Bureau data shows it's worked. The percentage of the U.S. population without health insurance has plummeted from 16 percent in 2010 to 9.1 percent last year. The Health and Human Services Department estimates 20 million Americans gained health insurance coverage between 2010 and 2016. Veterans have also benefited, the report found. "Between 2013 and 2015, the uninsurance rate for nonelderly veterans fell by an estimated 42 percent, declining from 11.9 percent in 2013 to 8.5 percent in 2014, and falling further to 6.8 percent in 2015, according to the National Health Interview Survey," the team wrote. "Over this time, veterans also experienced fewer unmet health needs, suggesting that increased coverage translated into improved access to care." But that still leaves hundreds of thousands without health insurance.
Congress approves fertility services for wounded veterans, but no funding (MilitaryTimes)
Army Cpl. Tyler Wilson was 20 years old when he was hit in a firefight in Afghanistan and paralyzed from the waist down. Eleven years later, Wilson is five months away from becoming a father — a privilege that cost he and wife Crystal Wilson more than $14,000 in fertility treatments — service-connected health care that isn't provided by the Veterans Affairs Department. On Wednesday, severely disabled veterans like Wilson celebrated as Congress approved legislation that allows the VA to provide fertility services or cover the cost of adoption for veterans with service-connected infertility. For Tyler and Crystal, this could mean their unborn baby won't be an only child. "Our goal always had been 'we'd love to have two,' but it took everything we had for this one," Crystal said. "This could potentially eliminate a barrier placed on those who have honorably served." The bill, H.R. 5235, will keep the government running for 10 more weeks and includes funding for military construction and the Veterans Affairs Department, including the language that allows the VA to provide in vitro fertilization treatments and other reproductive services. But it does not include the $88 million Sen. Patty Murray, D-Wash., had pushed for to fund the benefit. Murray has lobbied since 2012 on behalf of the estimated 1,800 former troops who may qualify for the benefit. She declared victory Wednesday in her long fight to loosen the 24-year ban. "Our country makes a promise to veterans to take care of them long after their service is over," Murray said. "I was encouraged to see so many Republicans join Democrats earlier this year to line up in support of my provision." The Congressional Budget Office estimated that the benefit could cost roughly $145 million a year. Murray, however, has said the CBO estimate is significantly higher than the VA actually would pay, because not all veterans who are eligible would request the benefit. Under the legislation, VA would have to find money in its medical services account to provide fertility counseling, treatment or adoption reimbursement. Last year, VA assistant deputy under secretary for patient health services Dr. Rajiv Jain told the Senate Veterans Affairs Committee that the department supported the legislation but had "concerns about ensuring VA had the appropriate resources" for it. If the VA decides to provide the benefit, it would give veterans the hope to have children and the chance to plan for a family, advocates said. It's an opportunity veterans organizations including the Veterans of Foreign Wars, Paralyzed Veterans of America and Wounded Warrior Project said. … A Murray spokeswoman said the senator plans to press to overturn the 1992 law that bars the VA from providing fertility services to veterans, which continues to remain in place despite the passage of H.R. 5235, which, as a funding bill, only directs the VA to spend money on services but doesn't lift the ban.
VA chief sees Congress letting politics slow vet reforms (Stars and Stripes)
"I was confirmed 97-to-0," says Department of Veterans Affairs Secretary Bob McDonald, recalling the Senate vote in July 2014 on his nomination to lead 360,000 VA employees and an aging infrastructure in delivering health care, disability and education benefits, and a host of other services, to millions of veterans. "And what I sensed was an appetite for, an urging for, somebody with experience transforming large organizations to do that," adds the retired chief executive officer and board chairman of Proctor & Gamble Co. "While I have seen that, I have seen it sporadically. And right now, perhaps because of the elections upcoming, we're seeing a hiatus in that kind of thinking." In an hour-long interview in his office overlooking the White House, McDonald expands on the surprisingly sharp critique of Congress he delivered a week earlier while testifying on recommendations of the congressionally chartered Commission on Care. McDonald is upset to see fiscal 2016 expiring with Congress having failed to pass up to two dozen pieces of legislation he labels "essential" for continuing to transform VA to better serve veterans — with faster access to quality health care outside VA, breaking a disgraceful logjam of disability claim appeals, shelving archaic statutes that handcuff staff, and more. The enthusiasm he felt on Capitol Hill two years ago came amid a patient wait-time scandal that alarmed veterans and demoralized the Veterans Health Administration. It also spurred Congress, nearing a long election-year recess, to swiftly negotiate and pass a flawed Veterans Choice Act, hailed with false promises that would confuse and anger veterans. McDonald, a top industry executive but also a West Point graduate who graduated Army Ranger School, not only was volunteering to clean up a mess but to transform the entire department, its legacy practices and systems, into a high-performance organization that would put customers — veterans — first. The transformation is well underway, McDonald says, but it won't progress at the speed and breadth veterans deserve unless Congress helps. VA needs legislation to streamline and consolidate six separate community-base care programs that VA still must run in addition to the Choice program. It needs authority to repair a broken claims appeal system that has veterans waiting three years for a decision; to lift unnecessary limits on physician work hours; to extend VA authorities to maintain services, such as transportation to facilities in rural areas and for vocational rehabilitation, and to fix provider agreements with long-term care facilities so the hassles of dealing with VA don't keep enticing these facilities to turn out vets. These are highlights of a 100 proposals sent to Congress with the VA budget in February, most of which haven't been voted on by both the House and Senate to become law, McDonald says, despite the continuous pro-veteran rhetoric heard from Republicans holding majorities in both chambers. McDonald notes that in May the Senate Veterans' Affairs Committee with bipartisan support cleared an omnibus bill, the Veterans First Act, packed with reforms. Yet no floor vote has been scheduled. A senator or two, it seems, has a hold on the bill, upset over how it would be funded or over how it would keep VA in control of access to non-VA health providers. Despite that disappointment, McDonald suggests he's work well with the Senate committee and Chairman Johnny Isakson, R-Ga. The House, meanwhile, has passed many separate veterans bills that VA doesn't view as critical. Recently it voted for the appeals process reforms VA wants, but linked it to tougher accountability measure that the administration opposes. The disputed provisions would relax employee job protections so that, at VA alone, staff could be fired or demoted more easily for wrongdoing or poor performance than is possible in other agencies. Many bills get passed "as demonstrations of a particular ideology [without] bipartisan support," says McDonald. "As a result, it's all about legislative jujitsu of can you get the president to agree to something he doesn't want to agree to, by attaching something good to it." McDonald says he realized soon after becoming secretary that veterans' issues, even priority reforms strongly backed by veteran service organizations, are not free these days of the bitter partisanship that has made Congresses increasingly dysfunctional. … His harshest critics are Republicans on the House Veterans Affairs Committee. Its chairman, Rep. Jeff Miller of Florida, led lengthy investigations into the patient wait-time scandal and launched many other examinations of VA waste, fraud and abuse since taking the committee gavel in 2011. His staff pumps out a steady stream of press releases focusing on VA corruption. Miller says McDonald failed in his promise to establish "a climate of accountability" across VA workforce despite his claims of 3,750 staff firings. McDonald doesn't mention Miller by name in our interview, but he's the presumed target of some pointed remarks. "You've got to make a decision in life," the secretary says. "Are you always going to be pointing out problems, which is easy to do, or are you going to be part of the solution? It's a copout to be what I call an 'against' leader. You know, 'I can negotiate a better deal' or 'you've improved access [to health care] but not enough.' It's always easy to criticize what someone else has done. But that's not going to improve things for veterans." I asked if, in his opinion, some Republicans don't want this administration to be able to claim more victories on behalf of veterans. McDonald replies, "Maybe that's the issue. Maybe that's the issue." He says he hasn't made that charge to committee leaders. "But one thing I did say is we've got to stop using veterans as political pawns. Veterans are getting very upset about standing behind candidates, being thanked for their service, but then not getting part of the sacred covenant Abraham Lincoln talked about in his second inaugural address." If the priority is party politics, McDonald finds irony in the quest, because he was a Republican when nominated, a donor even to prominent GOP candidates from his home state of Ohio, including former House Speaker John Boehner. "Now I say my political party is the Veterans' Party," McDonald says.
Fight over privatizing veterans care moves from campaign trail to House (MilitaryTimes)
A key Democrat wants to bring the presidential campaign fight over veterans health care to the House floor, offering a resolution Wednesday that opposes the privatization of Veterans Affairs programs. The measure, sponsored by House Veterans' Affairs Committee ranking member Mark Takano, D-Calif., carries with it no force of law and has little chance of advancing in the Republican-controlled chamber. Takano — along with Congressional Progressive Caucus co-chairs Reps. Raúl Grijalva, D-Ariz., and Keith Ellison, D-Minn. — argues the proposal is needed to "echo the voices of millions of veterans who oppose the privatization of the Veterans Health Administration." It states that lawmakers should stand against any policy that would jeopardize health care offerings for veterans "by moving essential resources to the private sector." On the campaign trail, Democrats insist that's exactly what Republicans have been trying to do for the last few years. Conservatives — led by Republican presidential candidate Donald Trump — have argued for a significant expansion of the use of private-sector doctors for veterans' medical appointments and treatments, guiding more federal dollars outside VA. Republicans counter that department health systems are overburdened and unable to meet veterans' needs, and proposals to expand health care choices for veterans in no way represent privatizing the department. The fight has become the primary friction point between Trump's veterans policies and that of Democratic presidential candidate Hillary Clinton, who has repeatedly accused the GOP of working to undermine and privatize VA. Takano pushed back on criticism that his resolution is little more than political posturing. "Perhaps there was a time when warning of VHA privatization was hyperbole, but Republicans on the campaign trail and in Congress are proposing an unprecedented expansion in the role of for-profit providers in veterans care," he said. "Conservatives are also treating private care as a panacea, ignoring the long wait time, expensive bills, and regular inconvenience that many American consumers endure. Now is the time for Congress to send a clear message to America's veterans: It was our decision to send you to war, and it's our responsibility to care for you when you get home." In an appearance before the Veterans of Foreign Wars convention in July, Trump promised an overhaul of VA operations and more choices for veterans seeking medical appointments, but also pledged that "the veterans health system will remain a public system, because it is a public trust." The American Legion and Disabled American Veterans have endorsed the legislation. In addition to the the partisan fighting over the issue — a number of Democrats have also supported expanding outside care options for veterans — Takano's resolution faces a short legislative timeline for consideration. Congress is scheduled to leave town at the end of the week for an extended pre-election recess, and will return for an already-busy lame-duck session on Nov. 14.
Commentary: President Obama just delivered the right message about vets and mental illness (Dallas News)
James Ragland, Columnist: I can't let this moment slip by without taking note of how sensitively President Barack Obama addressed the widow of a military veteran whose husband committed suicide after refusing to get treatment for PTSD. His message is one that all of us need to hear — not just those suffering with mental illness: The military must shed the stigma of mental illness that keeps so many veterans from seeking the help they need. The president's message, delivered at a presidential town hall meeting hosted by CNN, was prompted by a question from Amanda Souza, who said her husband was ashamed to reach out for help. "My question to you is how can we ensure that our military men and women understand that it's OK to get the help that they need and that they're not going to risk their careers, that they are not going to be labeled?" asked Souza, who noted that she also has a son active in the Marines. "How can we enforce and ensure that especially my son's generation that's … coming into the military as careers, that they understand it's OK to get the help they need? How can we change the stereotype?" Obama deftly addressed Souza's concerns, thanking her, her late husband and their son for their service. "And, you know, sometimes the weight of battle comes home," Obama said. That "weight" is reflected in the high rate of suicide among U.S. veterans. About 20 veterans a day commit suicide, a recent Veterans Affairs study found. Suicides, in case you weren't aware, have been on the uptick over the past decade and a half, increasing 24 percent from 1999 through 2014, according to the U.S. Centers for Disease Control and Prevention. In 2014, more than 7,400 vets — about 18 percent of all suicides that year — took their lives. "This is something we just have to talk about more," Obama told Amanda Souza before outlining steps he's taking — or that need to be taken — to combat it. "The first is I have instructed the Joint Chiefs and up and down the chain of command that they have a responsibility to de-stigmatize mental health issues and issues of PTSD and help to explain to everybody in all of the units under their command that there's nothing weak about asking for help," he said. That phrase — "there's nothing weak about asking for help" — is the one that made me literally stand up and say "YES!" Obama said that mental illness, much like a "broken leg" or physical injury, can't be ignored. "If, as a consequence of the extraordinary stress and pain that you are witnessing, typically, in a battlefield, something inside you feels like it's wounded, it's just like a physical injury. You've got to get help." Beyond eliminating the shame or stigma associated with mental illness, Obama also said his administration is putting its money where its mouth is on this issue. "Now, you also have to back it up with resources, so this brings me to my second point. We have increased the funding for mental health services since I've been president by 75 percent. And part of what we're trying to do is start early by embedding, in some ways, clinicians, people who can help, in the units in theater, not just when they get back home, so that when something happens, we're able right away." That is too little, too late for Souza, whose teary plea brought tears to my eyes. But this is a critically important issue, not just for our vets, but for all those who suffer from mental illness. We can no longer afford to drop the ball.
VA can't provide data to support leasing instead of building (Military.com)
The Department of Veterans Affairs has been leasing medical facilities in recent years, rather than building its own, in order to stay flexible with changing health care needs. But the VA has failed to prove why leasing is worth the extra cost, said Rebecca Shea, an official with the U.S. Government Accountability Office, on Wednesday. "Without transparency on the actual benefits VA has experienced from leasing its major medical facilities, VA and congressional decision-makers may lack information to make informed decisions," she said. Shea and James Sullivan, with the VA's Office of Asset Management, faced questions Wednesday from members of the House Transportation Committee, which is responsible for approving government leases totaling more than $2.85 million. The hearing was held about a week ahead of the VA's plan to submit eight more lease requests to the committee. House Veterans' Affairs Committee member Rep. Ryan Costello, R-Penn., sat in on Wednesday's hearing. Costello said leasing medical facilities was a "prudent course," and noted that the House Committee on Veterans' Affairs had seen multiple recent examples of over-budget VA construction projects. However, Costello said he wanted a "cleaner analysis" on the benefits and cost differences of leasing a facility versus building one. According to Shea's prepared testimony, the VA last year proposed leasing a facility in Lafayette, La., that would cost about $259 million for the building over its lifetime. If the VA constructed and owned a facility in Lafayette, it would cost $201 million, the VA estimated. In justifying the decision, VA officials said it could open a facility faster with a leased building, and it would allow the VA to move facilities with shifts in the veteran population. "We believe leasing provides a more expeditious way to get health care to veterans," Sullivan said. He also said the VA has too many "old and obsolete" buildings in its portfolio, which leasing would help to avoid. Earlier this year, the VA reported that 370 of its buildings were vacant. The VA owns 6,300 buildings across the United States, Sullivan said. The department leases 1,968 buildings, which grew from 689 leases in 2005, according to information from Government Accountability Office. As the VA prepares to submit eight new lease requests, Sullivan noted that there have been delays at the congressional level in approving leases. In his prepared testimony, Sullivan said 24 proposed leases in 15 states are pending before Congress. Some of those leases were submitted as long as three years ago, he said. "Without authorization from Congress, VA cannot begin work to secure needed leased space to meet the needs of veterans seeking VA health care," his testimony said. "Failure to receive authorization will have a growing and worsening effect on veteran access to care nationwide." Many of the VA's current 10- to 15-year leases are coming to an end, Sullivan said. If Congress does not approve new leases, some facilities may be forced to close and new ones may not open right away. Sullivan likened it to a "large cloud coming at us." Rep. Julia Brownley, D-Calif., introduced legislation last year to streamline the process that Congress uses to authorize VA leases. The Build a Better VA Act was introduced in the House, but no action was taken on it. Brownley, a member of the House Veterans' Affairs Committee, was at Wednesday's hearing. Sullivan said the VA supported her bill.
VA complies, in part, to subpoena over Aurora hospital (The Denver Post)
Responding to a subpoena request from Congress, the VA this week turned over some — but not all — of its investigative findings into a Colorado hospital that blew its construction budget by more than $1 billion. The documents provided by the U.S. Department of Veterans Affairs include the transcripts of 18 interviews that were previously off-limits to lawmakers; these could provide new clues on why an unfinished medical complex in Aurora saw its price jump from $604 million to about $1.7 billion. But congressional aides said the 18 transcripts represent only a fraction of the 71 exhibits that were due to Congress on Thursday. An accompanying letter from a top VA official included the promise that the agency would provide the rest on a "rolling basis," though it's unclear how much of the investigation ultimately will become public. "We request that the Committee keep these documents in a secure location, limit use to those purposes consistent with the Committee's oversight purpose, and ensure no further disclosure of them," wrote VA Deputy Secretary Sloan Gibson in a two-page letter to U.S. Rep. Jeff Miller, R-Fla., who chairs the U.S. House Committee on Veterans' Affairs. "Further, it is our expectation that this type of sensitive information will not be released or disclosed without prior consultation with the Department," added Gibson, who indicated he was concerned that publicizing the transcripts could make it harder for future VA investigators to get agency officials to talk. The incomplete response from the VA represents the latest chapter in a fight between the agency and Congress over the Aurora project. And it drew condemnation from U.S. Rep. Mike Coffman, R-Aurora. "Over $1 billion in taxpayer money has been wasted on a single construction project," Coffman said in a statement. "The VA's attempt to slow walk the (report's) release is completely illegal and is deeply offensive to both our taxpayers, who are footing the bill, and our veterans, who do not have access to a hospital that was supposed to be completed years ago." After the VA announced in March 2015 that the price of the hospital had jumped to about $1.7 billion, lawmakers demanded answers on what went wrong. In response, the VA launched its own investigation and in March of this year the agency said it was done with the inquiry and — to the chagrin of many lawmakers — indicated that no one new at the agency needed to be punished for an effort once dubbed the biggest construction failure in VA history. Two agency officials retired amid investigations into the project. Though the agency says it has showed members of Congress its report, the VA previously has refused to make public the findings or release much of its investigative material to lawmakers, a stance that led to the subpoena request this month. Separate investigations by The Denver Post and the VA Office of Inspector General identified several reasons for the massive price hike, notably poor oversight, an overly-expensive design and rampant mismanagement. The VA now expects to finish the project in January 2018 and plans to have it fully functioning later that year.