October 14 Veterans News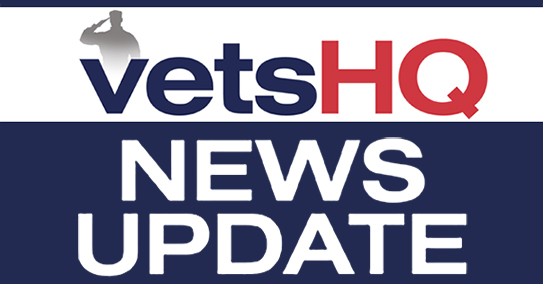 VA responds to Phoenix failures with more funding and training (Stars and Stripes)
The Department of Veterans Affairs announced Friday that more money, training and employees would be part of an effort to correct the Phoenix VA Health Care System after an inspection found veterans continue to suffer with long waits for appointments with specialists. The Phoenix VA was at the center of a scandal in 2014, when it was discovered veterans died while waiting for care. Staff had manipulated wait-time data there and at other VA hospitals across the United States. After the U.S. government poured billions of dollars into reform efforts in following years, 215 patients died while waiting for treatment at the Phoenix VA, according to a report released Oct. 4 by the VA's Office of Inspector General. One patient was unable to see a VA cardiologist, which "may have contributed" to his death, the report stated. "The sustained and continued improvement of the Phoenix VA Health Care System is a department priority," VA Deputy Secretary Sloan Gibson said in a news release. "There are best practices and expertise from across the nation that we are bringing to bear in order to deliver more consistent, high-quality care to veterans." The VA announced it would allocate $28 million to the Phoenix VA in addition to its annual budget. Most of the funds will be used to hire more employees, said VA Press Secretary Victoria Dillon. Leadership at the Phoenix VA is attempting to open two new facilities in early 2017, expanding its number of community-based clinics from seven to nine. "One of the big challenges in Phoenix was not enough medical center staff, doctors and nurses, and not enough clinical space," Dillon said. They're also providing more training on scheduling medical appointments. All new employees will be required to take a two-week course, while current employees will go through a three-day course, according to the release. The inspector general's office has issued a half-dozen reports in the past two years citing ongoing problems in Phoenix, despite new VA policies and increased training in scheduling appointments, the new report stated. Inspectors found the number of active patient cases in Phoenix had grown from 32,500 in March to 38,000 by July. The additional cases were caused partly by staff not scheduling patient's appointments in a timely manner, according to inspectors. … Several lawmakers reacted to the findings, including Rep. Jeff Miller, R-Fla., chairman of the House Committee on Veterans' Affairs; Sen. John McCain, R-Ariz.; Sen. Jeff Flake, R-Ariz., and Rep. Ann Kirkpatrick, D-Ariz., who is running against McCain in the November election. … Concerned Veterans for America, a conservative-leaning veterans group, said Friday that the VA was only "throwing money at the problems in Phoenix." … The inspector general's report was released only about a week after the announcement of a new director for the beleaguered Phoenix VA. The appointment of RimaAnn Nelson, the seventh Phoenix director in three years, was criticized by lawmakers and veterans service organizations, including Concerned Veterans for America. Nelson once led the VA health care system in St. Louis, where inspectors in 2011 found unsanitary conditions in a dental facility. The VA responded to the concerns by issuing a statement that Nelson appropriately closed the dental clinic and initiated a cleanup, the Arizona Republic reported. Now that Nelson has filled the position, the VA is looking to fill two other leadership positions in Phoenix: the deputy medical center director and associate director. In the VA release Friday, Nelson said she has started "frank conversations" in Phoenix about the path forward. Her statement came after Gibson's second visit to Phoenix in two months. Gibson is planning monthly visits through the end of the year, Dillon said.
MSPB issues stay in veterans' preference case (Federal Soup)
The Office of Special Counsel announced it has obtained an order to stay for 45 days the Justice Department's selection of candidates for two supervisory positions while OSC investigates allegations lodged by two preference eligible veterans. According to the agency, the vets filed complaints with OSC alleging that DOJ encouraged them to withdraw from competition for the jobs so DOJ could hire its preferred non‐veteran candidate. OSC said this is the first time it has asked the Merit Systems Protection Board for a stay for a prohibited personnel practice case unrelated to retaliation. OSC said it asked for the stay because it "has a reasonable belief" that DOJ's International Criminal Investigative Training Assistance Program may have violated rules barring agency officials from giving applicants "an improper preference or advantage for employment for the purpose of improving or injuring the prospects of any particular person." According to the MSPB order, ICITAP officials allegedly met with the two vets individually and told them both that the highest-ranked candidate was a non-veteran who could not be hired unless they withdrew from competition. Those officials allegedly suggested that the two candidates "weigh their options and confer with each other," but the vets did not withdraw from competition, the order stated. When ICITAP nonetheless tried to hire its preferred candidate, human resources officials prevented them from doing so, and the agency later canceled the vacancy announcements without making a selection, according to the order. The agency later re-advertised both positions.
Bill could ensure Veterans get help when needed (ABC10News)
U.S. Senator Gary Peters (MI) today announced that he has cosponsored bipartisan legislation to improve the Veterans Crisis Line (VCL), a 24-hour, toll-free hotline that veterans across the country can call to speak to a responder trained in crisis management. According to Senator Peters office, the No Veterans Crisis Line Call Should Go Unanswered Act would require the Department of Veterans Affairs (VA) to develop a plan to improve the Veterans Crisis Line and ensure every call, text message and email to the crisis hotline is answered quickly by a live person. "Our veterans put their lives on the line in service to our country, and they should never have a call for help go unanswered," said Senator Peters, a former Lt. Commander in the U.S. Navy Reserve. "When an estimated 22 veterans commit suicide every day, the Veterans Crisis Line can be a critical, lifesaving tool for veterans in crisis. I'm proud to cosponsor this bipartisan legislation that will help ensure the Veterans Crisis Line has the staff and resources to assist every veteran who reaches out for support." The Veterans Crisis Line has answered more than 2.3 million calls since it was created in 2007, and has added an online chat feature and text messaging services to be more accessible and responsive to veterans in need. Although the VA's goal is to answer every call or message within 90 seconds, a May 2016 report by the Government Accountability Office (GAO) found that the VA was only answering 65-75% that quickly, and that due to low staffing levels, some calls and went to voicemail or went unanswered. Michigan is home to more than 650,000 veterans, and approximately 50,000 are Post 9/11 veterans. The VA estimates that in a given year, as many as 20 percent of Post 9/11 veterans suffer from post traumatic stress disorder (PTSD) or other mental health issues that are linked to an increased risk of depression and suicide. As a former Lt. Commander in the Navy Reserve, Senator Peters has been a strong voice in Congress for Michigan's veterans and servicemembers. Peters introduced the bipartisan Fairness for Veteran Act that would help veterans erroneously given an administrative, or "bad paper," discharge due to behavior resulting from mental trauma or PTSD. An administrative discharge can prevent some veterans with PTSD from accessing VA mental health services. Peters also cosponsored the bipartisan Clay Hunt Suicide Prevention For American Veterans Act to improve mental health care and suicide prevention for veterans.
What VA wants to learn from DOD's $4.3 billion EHR (FCW)
As the Defense Department prepares to launch its new electronic health record system, Department of Veterans Affairs officials are hoping to learn from the effort and apply those insights to their own EHR plans for fiscal 2017. The two agencies were asked to merge their systems into a single EHR in the early days of the Obama administration. Although that effort fizzled, DOD and the VA are operating under a legislative mandate to share data. They told Congress that they have functional interoperability between their systems, although some on Capitol Hill remain unconvinced. Still, at AFCEA Bethesda's Health IT Day on Oct. 12, VA officials said the initial push to get the agencies to work together has helped improve health IT at both agencies. "The product of that effort may not have resulted in, at that moment, the same EHR," said Elaine Hunolt, co-director of the Interoperability Office at the Veterans Health Administration. "But the primary product of that effort was highly valuable for interoperability…. It gave folks on the DOD side the chance to pull up the hood and look at the infrastructure and to simplify the complicated legacy infrastructures." John Short, director of interoperability and enterprise shared services at the VA's Office of Information and Technology, echoed that assessment. The VA's work with DOD led to "a lot of opportunities to make things better, to improve security [and] to decrease legacy" technology in a complex environment, he said. Steven Schliesman, deputy director of the DOD/VA Interagency Program Office, told FCW that the VA will be closely watching everything DOD officials do during the initial deployment of their new EHR system, planned for February 2017. "It gives us great opportunities on everything from how they generated their requirements, the acquisition process they went through, the deployments and the challenges they're going to face in trying to figure out how to get interoperable with their legacy systems," Schliesman said. "There's no reason for us to rediscover what can be shared between departments." VA officials have not yet decided whether to follow DOD's example and buy a commercial system. The VA's homegrown VistA is deeply embedded in the agency's systems, health care practices and business management. "We can't walk away from legacy VistA," Schliesman said. "We need to continue to enhance it to serve the needs of our veterans…. Leadership is taking a look at the transformation the VA needs to do to provide better care for our veterans, and they're exploring all the options." Short said fiscal 2017 will be the first time the VA will truly tackle legacy systems and move toward interoperability and data analytics on a large scale.
VFW evolving to appeal to younger vets, commander says (Stars and Stripes)
They're practicing yoga. They're keeping bees. The Veterans of Foreign Wars is casting off the stereotype of the group as a collection of hard-drinking old coots complaining about liberals and gays in the military, the group's commander-in-chief said Friday. "We do 9 million hours of community service," VFW Commander-in-Chief Brian Duffy said, dismissing that stereotype as unfair. "If everybody's sitting at the bar drinking, who's doing the work?" The VFW has accomplished much since its inception after the Spanish-American War, including pushing hard for benefits newer combat veterans still receive, such as the GI Bill. With 1.4 million members, the group is a force on Capitol Hill. "You give voice by numbers. We all know the folks in Congress listen to numbers, when they listen," Duffy said. A former airman who served in the Gulf War and retired as a top UPS pilot, Duffy was in the midst of an annual tour of overseas posts. Vicenza's VFW post, with more than 1,000 members, is one of the largest. He said overseas posts attract more members because the organization provides an outlet for camaraderie with other veterans — one of the group's founding purposes — and other Americans in general. But general membership is down from a peak of 2.1 million in 1992, Duffy said, when World War II veterans, Korean War and Vietnam veterans swelled VFW ranks. Now, most WWII vets have passed away. The majority of members are Vietnam vets in their 60s, he said. Still, Duffy said, the service group, which did not admit women until 1978 and six years ago opposed allowing gay men and lesbians to serve openly in the military, was evolving. Six of 53 top VFW officials are women. Denver's post elected its first openly gay commander this year. "We're getting there. What's important is someone's leadership ability," Duffy said. "Some people get it. We understand it, too." The organization is working to attract younger vets, although Duffy said that the eligible pool is far smaller than after WWII: just 1 million troops who deployed repeatedly to Iraq and Afghanistan. That's one reason for the yoga classes. Another is the VFW's growing emphasis on mental-health issues. "We've got a post doing bee-keeping. Why bee-keeping? It's been identified as a therapy for stress," Duffy said. Besides meeting with commanders and visiting VFW posts, Duffy was tasked on this trip with retrieving a meaningful piece of jewelry: the ring of an American pilot whose P-38 went down in San Luca, near Vicenza, in 1943. The injured pilot, 2nd Lt. Jules Hymel, was rescued by the Girardi family, and after being taken captive by the occupying German army, eventually returned home to Louisiana. His pilot's ring remained for 73 years with the Girardi family — until an effort involving an Italian historical group and the Vicenza VFW put the Girardi and Hymel family connection together. Duffy will receive the ring from 84-year-old Egidio Girardi at a ceremonial dinner at a castle in Marostica and then return it to Hymel's survivors. "We want to preserve the memory and history of our dead," Duffy said. "Or as we say, to honor the dead by helping the living."
Wisconsin Veterans Affairs launches suicide prevention plan (The Washington Times)
U.S. Army Maj. Gen. Mark Graham knew his son, an ROTC cadet who was studying to be a military physician, was struggling with sadness, but said he didn't realize the depth of his depression until it was too late. Graham and his wife, Carol, lost their son Kevin to suicide in 2003 when he was studying pre-med at the University of Kentucky. A second son, 2nd Lt. Jeff Graham, was killed by an improvised explosive device while serving in Iraq in 2004. Graham, who served in the military for nearly 35 years, said early identification and intervention in mental health crises among military veterans are key to saving lives. "This can happen to any family. It's important for everyone to know the warning signs," the retired major general said as he prepared to speak at the Wisconsin Department of Veterans Affairs Mental Health Summit and Veterans Stakeholders Symposium in Pewaukee on Friday. The department is launching a program to help people who have regular contact with veterans understand and identify signs that someone is suicidal. The goal of the Zero Veteran Suicide Initiative "is to completely prevent the terrible tragedy that is suicide," said Wisconsin Veterans Affairs Secretary John A. Scocos. According to the U.S. Department of Veterans Affairs, an average of 20 veterans died by suicide each day in 2014. That same year, veterans accounted for 18 percent of all deaths by suicide in the United States, according to department statistics. A steering committee comprised of representatives from veterans groups, the Department of Health Services and others will decide how to implement the training of veterans' relatives, volunteers and non-clinical staff at veterans' facilities. … The Wisconsin Department of Veterans Affairs will use a 90-minute suicide prevention training module called QPR, and like CPR it's aimed at saving lives. QPR, which stands for 'question, persuade and refer,' was established in 1995 by Paul Quinnett to identify and interrupt a mental health crisis and direct that person to the proper care. The QPR Institute said that because many suicides happen in family settings where emergency interventions are more likely to take place, it recommends at least one person in the family be trained in the protocol. The Grahams established the Jeffrey C. and Kevin A. Graham Memorial Fund to provide the QPR suicide prevention program at the University of Kentucky, where Kevin was a senior on a scholarship. "We didn't know how serious it was at the time," Graham said "We wanted his death to not be in vain, but to help others." About 413,000 military veterans live in Wisconsin.