VA extends presumptive period for Gulf War Illness compensation until 2021
In 1995 the Department of Veterans Affairs (VA) first established two years for a Gulf War veteran to submit a claim for an undiagnosed illness presumptive to their military service. The VA subsequently extended the presumptive period in 1997, 2001, 2006, and 2011. Now, before the sunset of the current regulation on December 31, 2016, the presumptive compensation period is being extended again.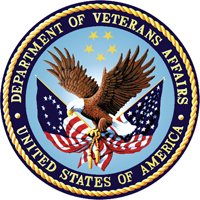 While Congress has yet to establish an official end date for the Gulf War and military operations in the Southwest Asia Theater continue — the VA is doing the right thing for current and future Gulf War veterans by extending the presumptive period for qualifying chronic disabilities that become manifest to a degree of 10 percent or more. Gulf War veterans now have through December 31, 2021 (an additional five years) to submit a claim. This extension is effective immediately.
A "qualifying chronic disability" includes the following (or any combination):
An undiagnosed illness.
A medically unexplained chronic multi-symptom illness (such as chronic fatigue syndrome, fibromyalgia, and irritable bowel syndrome) that is defined by a cluster of signs and symptoms.
Any diagnosed illness that the Secretary determines warrants a presumption of service connection.
According to the Federal Register, the National Academy of Sciences (NAS) evaluated the available scientific and medical literature regarding the prevalence of chronic multi-symptom illnesses in Gulf War veterans and found:
There is sufficient evidence of an association between deployment to the Gulf War and chronic multi-symptom illness.
10 years after the 1991 Gulf War chronic multi-symptom illness was nearly twice as prevalent in deployed veterans in the Gulf War as non-deployed veterans (28.9 percent to 15.8 percent) according to one study.
In another follow-up study, 36.5 percent of deployed veterans reported experiencing symptoms of chronic multi-symptom illness compared to 11.7 percent of non-deployed veterans.
There is insufficient basis to identify the point, if any, at which the increased risk of chronic multi-symptom illness may abate.
There are no reliable or validated biomarkers of exposure or symptoms to substantiate the etiology or mechanisms of the illness.
For more information on Gulf War Illness visit the Gulf War Illnesses and Exposures section of VetsHQ.
Read the entire Interim Final Rule at https://www.federalregister.gov by searching for Document Number 2016-25017 published 10/17/2016.
The VA considers any lapse in authority of this matter as contrary to public interest, and so is making this rule effective upon the date of publication, October 17, 2016. However, public comments are still invited, and must be received on or before December 16, 2016. Comments can be submitted online from the front page of the Rule at https://www.federalregister.gov or at https://www.regulations.gov/.
References
Persian Gulf War Veterans' Benefits Act, Title I of the Veterans' Benefits Improvement Act of 1994, Public Law 103-446
Title 38, United States Code, 1117 (38 USC 1117)
Title 38, Code of Federal Regulations, 3.317 (39 CFR 3.317)
Public Law 111-275, Section 806 enacted October 13, 2010
Gulf War and Health, Volume 8: Update of Health Effects of Serving in the Gulf War
Gulf War and Health, Volume 10: Update of Health Effects of Serving in the Gulf War