October 28 Veterans News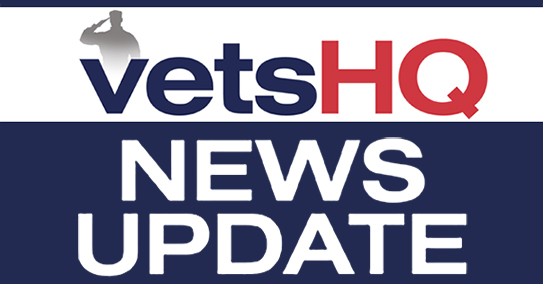 Veterans may face higher risk of suicide during first year home (Fox News)
Veterans may be more likely to commit suicide during the first year after they leave the military than after more time passes, a U.S. study suggests. Compared with people still on active duty in the military, veterans out of the service for up to three months were 2.5 times more likely to commit suicide, the study found. Veterans who had left the service from three to 12 months earlier had almost triple the suicide odds of current members of the military. "Family members and community can be proactive to reach out to veterans if they recently experienced stressful events – not just limited to the stressful events we can capture in the data such as divorce or separation from the military," said lead study author Yu-Chu Shen, a researcher at the Naval Postgraduate School in Monterey, California. "In addition, clinicians should be aware that deployments may increase suicide risk independently of underlying mental disorders, and so asking patients about deployment history is advisable," Shen said by email. To assess how different types of experiences during military service and afterwards might influence suicide risk, researchers analyzed data collected on almost 3.8 million current and former service members from 2001 to 2011. Overall, there were 4,492 suicides in the study population. The strongest predictors of suicide were current or past diagnoses of self-inflicted injuries, major depression, bipolar disorder, substance abuse or other mental health conditions, researchers report in The Lancet Psychiatry. Compared with service members who were never deployed, those who were currently deployed had a 50 percent lower risk of suicide, the study found. However, in the first quarter following deployment, service members had a 50 percent higher risk of suicide than their peers who didn't experience deployment. The study didn't examine why the suicide risk was lower during deployment than afterwards. But it's possible service members benefited from the positive psychological impact of belonging to a group with a shared mission during deployment, Shen said, then had more time to contemplate any negative feelings about their experiences when they were no longer on the mission. When they left the military, the risk of suicide remained higher than for current service members for several years. Six years after leaving the military, veterans had a 63 percent higher risk of suicide than those still in the service, the study found. One limitation of the study is that researchers lacked data on mental health disorders diagnosed after separation from the military, the authors note. They also lacked data on civilian experiences like divorce, unemployment, financial hardship or housing insecurity that could all influence mental health and the risk of suicide, the researchers point out. The study also doesn't account for the frequency or intensity of combat experiences, noted Dr. Charles Hoge, a senior scientist at the Walter Reed Army Institute of Research who wrote an accompanying editorial. Still, the findings suggest that veterans may need mental health services long after they return home. "Unfortunately, despite numerous efforts to reduce stigma and other barriers to care, stigma remains pervasive in society and many veterans still do not seek help when needed," Hoge told Reuters Health by email. "There are a number of warning signs for underlying mental health problems that may require treatment, such as withdrawal from family and friends, noticeable changes in functioning or behavior, talking about suicide or death, giving away belongings, increasing alcohol or substance use, or expressions of hopelessness or worthlessness," Hoge added. One immediate resource that is available 24/7 is the national suicide prevention lifeline 1-800-273-8255.
Tomah VA discontinues lease for homeless veterans shelter (WEAU)
Dozens of veterans may not have anywhere to live next year after a decision by the Tomah VA to end its agreement with a local nonprofit. That agreement allowed homeless veterans to live on the VA's campus. Andrew Lamoureux, an Army veteran, doesn't know where he's going to live next year. "Scared of the future, who isn't in this day and age with all the uncertainty?" he said. It's because he has been living in building 407 at the Tomah VA Medical Center through an agreement between the VA and the Veterans Assistance Foundation, an organization in Tomah that helps homeless veterans. The group had been paying to use two stories of the building to house 60 veterans and help them get back on their feet. But last week the VA notified the group that it's ending that agreement on January 13th. The decision came after one veteran who had been living there passed away in September, but the VA cited multiple safety concerns for the decision. "The VAF would not put in 24/7 physical security and then also clinical safety reasons as it relates to the veterans that they're bringing in and their capacity to properly offer the therapeutic regimen to those veterans," said Matthew Gowan, Public Affairs Officer at the Tomah VA Medical Center. But Chris Hanson, President and CEO of the Veterans Assistance Foundation, who's currently serving in Afghanistan, said over the phone that the facility is safe. "We do contract with a private security firm that does provide security out there, and that's our number two expense, outside of the $17,000 monthly lease, is to provide security," Hanson said. The Veterans Assistance Foundation says that not only is the building a great place to stay for the veterans to stay because it's close to medical services, but it's also in the same building as the campus police. Both sides say their priority is helping the veterans find a place to go. But for now, Lamoureux is waiting for answers. "Both organizations are supposed to help veterans and they're kind of at a standstill and neither one will communicate with the other one to solve the problem," Lamoureux said. This morning, Congressman Ron Kind stopped at the Tomah VA to meet with Interim Director Victoria Brahm about the announcement regarding the homeless shelter. Kind later stopped at Leffel Roots Orchard just south of Eau Claire to promote a grant for them through the U.S. Department of Agriculture. There, Kind said the veterans need to be everyone's first priority. "We have to maintain lines of communication. It's crucial that we keep the focus on what's in the best interest of these homeless vets. We can get them into the proper housing setting and then help them in the transition in the wrap-around program, so they can successfully transition and reintegrate into the community again I think everyone shares that goal." Kind said he has received assurances that no veterans would be removed from the shelter without a safe place to go. Senator Ron Johnson also reached out to Brahm, asking for more information on the situation.
Camp Lejeune widow keeps fighting V.A. for her husband and benefits (WFLA)
Tara Craver of Avon Park is becoming a familiar site at busy intersections outside V.A. facilities. She protests what she believes is unfair V.A. treatment of marines and their families. "They killed my husband," said Tara. Her husband Karle was a marine, stationed at Camp Lejeune in the 70's. His is one of the many faces of Camp Lejeune, the site of one of the largest mass contaminations in American history. From 1953 to 1987, an estimated 750,000 marines, their families as well as base employees were exposed to cancer causing chemicals in their drinking water. "They didn't contaminate themselves, the government did and they kept it hid for two or three decades. They kept it hid," added Tara. Doctors diagnosed Karle with esophageal cancer in January 2014. He died 10 weeks later. Karle passed well before Tara heard that the V.A. rejected his claim that his cancer was connected to Camp Lejeune. An expert the V.A. relied on wrote there was a less than 50/50 probability contaminated water caused Karle's cancer. That doctor is an internist in California. Karle's personal board certified oncologist wrote there was at least a 50/50 chance or better it did. Its website states the V.A. provides cost-free health care for certain conditions, including esophageal cancer, to veterans who served at least 30 days of active duty at Camp Lejeune. That's as much responsibility as it is willing to shoulder in this case. "I've lost my husband, I've lost my home, I will not lose my dignity," she explained. So Tara wages her lonely struggle at busy intersections, hoping the V.A. hears her message. "That they accept what they have done to these families and these veterans and to love their veterans like their veterans love their country," Tara said.
Man accused of sexually abusing vets at a VA hospital is drawing retirement benefits (KSHB)
41 Action News has uncovered the man accused of sexually abusing veterans at the Leavenworth VA hospital was allowed to voluntarily retire. Previously, VA Secretary Robert McDonald said Wisner resigned before the VA completed its investigation. Veterans who allege they were abused by Wisner are outraged. "That is what is so infuriating about all this. It's like, to come back and make it through all that, and to come back and have to deal with this," said 25-year-old Jake Carlson, who received a Purple Heart for his service. "I'm angry right now. I am, very angry," said another veteran, who asked to keep his name out of this story. "If it would have been any one of us through the military, or VA, now you get booted for simple things, you know," he said. "And we don't get a retirement and here he is going to be collecting thousands of dollars, taxpayer dollars, our dollars, and he's getting this money for sitting in jail and the rest of us are suffering for what he's done." In September, Sen. Jerry Moran questioned VA Secretary Robert McDonald on the handling of Wisner's case. McDonald maintained Wisner resigned. An internal e-mail from the VA explains how an investigation on Wisner was opened on May 19, 2014. During the course of that investigation, Wisner admitted to inappropriately touching at least one patient. That's when the investigation was expanded, and investigators reached out to the patients he treated over the prior year. Before the investigation was complete, Wisner filed for retirement and was granted it officially, on June 30, 2014. He is still receiving federal payment and pension as a retiree. "I can't just drive up to Washington and start clunking heads together, because I know that's what everyone wants to do. But wake up. Somebody please wake up," said Carlson. In previous statements from the Leavenworth VA, leaders only said Wisner "left." The spokesperson did confirm to 41 Action News Wednesday he retired. Wisner is expected back in court next week.
Why our veterans keep quiet about their service (San Diego Magazine)
"GI" Wilson is an unassuming and soft-spoken man who enjoys every minute he spends in the classroom with his students at Palomar College. An adjunct professor in the school's Administration of Justice Department, Wilson is described by his devoted pupils as a tremendous teacher who makes them laugh and encourages them to challenge conventional wisdom. As popular as he is in the classroom, Wilson says most of his students don't know that he's a combat veteran of some of the most hellish battles in recent American history, from Somalia to Fallujah, Iraq. Wilson, now a retired colonel in the U.S. Marine Corps, is one of approximately 240,000 veterans living in San Diego County, one of the highest concentrations in the United States. "I own a shirt I love to sport that says, 'I am no hero, but I've walked beside a few,'" he says, adding that on each Veterans Day, he thinks of all those in his family line who served, stretching back to the Revolutionary War. "My father, my grandfather, my uncle, and my mother all served. I suspect the majority of vets in San Diego County remember well their fellow vets and family, both living and dead, who served." As Veterans Day approaches on November 11, San Diegans should consider the fact that, more often than not, these men and women avoid calling attention to themselves or their military accomplishments. "I'm sure my classroom would be surprised to find out I'm a veteran and a colonel," Wilson says. "I teach them to question the status quo, which some would say is not very 'military.'" Bill Rider, a friend of Wilson's and fellow marine who fought in some of Vietnam's bloodiest battles, says Wilson "doesn't brag. That's not the Marine way." Rider is chairman and cofounder of American Combat Veterans of War (ACVOW), which assists veterans who suffer from post-traumatic stress disorder, substance abuse, and other issues. He and Wilson volunteer weekly at Vista Detention Facility's Veterans Module, meeting with inmates to help them get back on track. "GI's a hero who gives so much back to the community," Rider says. "But like most of us, he's not looking for recognition." Gene James, who served for 20 years in the Army's Military Police Corps and then worked as an executive for 24 years in the security divisions of such corporations as Jack in the Box and KFC, says there were many times during his ascent in the private sector when he was reluctant to mention his service. "There's a perception in the corporate world that military people are rough, autocratic, and myopic, and it's hard to convince people otherwise," says James, who now runs his own security company and is first vice chair for the USO in San Diego. "But I've met managers who don't feel that way, and converted managers who did feel that way." Crystal Little, director of budget and finance at San Diego State University, says that the seven years she spent in the Marines don't come up often in the workplace. "It was a positive experience and I am proud of my service," she acknowledges. "But I'm not looking for recognition. I don't put it in everybody's face." Little, who is also faculty advisor to the Student Veteran Organization at SDSU, doesn't strike a particularly intimidating pose at 5-foot-3. She says that when her coworkers learn she is a marine, they're caught off guard. "They don't expect it. Most people expect marines to be big, strong, tough. And we may be when the situation warrants it. But for the most part we're just like everybody else." David Brahms, a decorated combat veteran and retired brigadier general who graduated from Harvard Law School in 1962 before joining the military, is a nationally respected attorney specializing in military law.Reluctant even to comment for this story, Brahms says there are several reasons why veterans generally don't like to talk about themselves. "For those who've been in extreme combat, talking about it brings it back, and that's difficult," he says, adding that there is also a "degree of happenstance" to military heroism. "It isn't like the Olympics, where you make the decision to bust your ass for 10 years and compete. You may have prepared to do your job well, but this isn't something you sought out and said, 'By God, I'm gonna get my medal.' It's more like 'Holy shit, they're shooting at me.' You respond, you do it well, then you move on."
Veterans museum under construction in Columbus, Ohio (Stars and Stripes)
A soldier's lucky number 7 playing card that he carried through Desert Storm until returning home is one of the items considered for a new museum dedicated to veterans. The museum is under construction in downtown Columbus, Ohio, and will focus on the military service of veterans, as well as their struggles and achievements after they returned home, said Amy Taylor, chief operating officer of the Columbus Downtown Development Corporation, the project developer. With congressional approval, the facility would be designated as a national site – the first dedicated to the veteran experience. "This is all about people," Taylor said. "There are no big tanks or fighter planes. This is a story of people and experiences through service and after service." The museum, dubbed the National Veterans Memorial and Museum, was planned in 2013 as a place to honor the 900,000 veterans living in Ohio. The scope shifted when the Columbus Downtown Development Corporation, with the project's 16-member military advisory committee, started gathering stories from hundreds of veterans in the state through a half-dozen focus groups. Many of them didn't consider themselves Ohioans, said retired Army Maj. Gen. Dennis Laich, who chairs the military advisory committee. "Many people were telling us they weren't really from Ohio, and we realized there was a much bigger story to tell," Laich said. "We realized we could have a much richer fabric if we broaden the scope of the stories." In September, Ohio's congressional delegation introduced bipartisan legislation in the Senate and House to designate the museum as a national facility. There's precedent that sites such as this one are designated by Congress. A provision designating the National World War II Museum in New Orleans was included in the National Defense Authorization Act in 2003. In 2014, Congress designated Liberty Park in Kansas City, Missouri as the National World War I Museum and Memorial. "We had a great project, it was just bigger than what we thought," Taylor said. "We realized there was no national veterans memorial. We had all assumed there was one. And rather than limit ourselves and narrow this really important topic, we decided to expand it." Now that organizers in Columbus are taking a nationwide approach to the museum, they're reaching out to some of the 22 million veterans across the country to gather more stories. They're also looking to the federal government for funding. The project, estimated at approximately $75 million, has garnered about $60 million in private donations and contributions from the state of Ohio and Franklin County, Ohio. Taylor said the Columbus Downtown Development Corporation is "exploring potential federal funding sources," attempting to find federal grants that fit the project. The plot along the Scioto River planned for the museum has gone through a redevelopment, Taylor said. A 60-year-old memorial dedicated to veterans in Franklin County, Ohio stood at the site before it was demolished in early 2015. Filling the new museum, which is expected to open in the summer of 2018, will be letters from servicemembers to their families, a timeline of major military events and films showing stories of veterans. Plans for the museum and memorial were initiated, in part, by former U.S. senator from Ohio and astronaut John Glenn, who is a World War II veteran. … So far, organizers have been mostly focused on Ohio veterans. Moe, the former director of the Ohio Department of Veterans Services under Gov. John Kasich, is leading an effort to extend past the state's borders. He has contacted major veterans service organizations, such as the American Legion, collecting ideas for exhibits. "Nothing like this has been done. Everyone is saying, 'Wow, it's about time,'" Moe said. "We want to focus the story here about the service of veterans, whether they be from Tallahassee to Anchorage, and also be a place where vets can call a home." One thing many veterans have agreed on, Moe said, is the museum incorporate space to honor people who were killed in action in conflicts over time. Current plans for the museum include a "remembrance room" and an outdoor memorial. Moe, who spent five years in a prisoner of war camp in North Vietnam, said he was able to return home and raise his family, an opportunity many servicemembers alongside him didn't have.
Michigan legislation to require regular updates on state-run veteran homes' health care issues (Fox17)
A new Michigan law signed Wednesday requires the state legislature receive quarterly updates regarding veterans' health care in state facilities. The House Bill 5639, now Public Act 314, is a direct response to the scathing February audit and loved ones' and veterans' testimony depicting conditions at the Grand Rapids Home for Veterans including: low staffing, workers failing to check on patients, and further claims of abuse and neglect like failing to promptly refill prescriptions. The legislation requires the Michigan Veterans Affairs Agency or the Department of Military Veterans Affairs to provide legislative reports on health care issues at the state's two facilities: the Grand Rapids Home for Veterans and D.J. Jacobetti Home for Veterans in Marquette. Now the race for a Muskegon County seat in the House of Representatives is heating up with one of its central issues is care for our veterans. "That's our goal is to make sure we have constant, consistent good care for our veterans," said Rep. Holly Huges, R – Montague. Hughes sponsored HB 5639, which is one of several pieces of legislation working to improve veterans' health care statewide. "Having better transparency and more reporting is always a good thing, but if we are simply making a report to make ourselves feel better about past actions that were taken, that were happening at the home, then I really kind of question is this just more big government," said Rep. Candidate Collene Lamonte, D – Montague, who was the former incumbent from 2013-2014. Former state Rep. Lamonte is running to win back her seat from Rep. Hughes and says Hughes should not take credit for these improvements, pointing to Hughes' vote for a budget cut to veterans affairs in 2011 which she says lead to the privatization of the Grand Rapids Home for Veterans. Hughes says otherwise. "Any time you've got greater transparency it's a good thing," said Lamonte. "But I think it's an attempt by my opponent to try to make up for her mistakes and voting for the privatization in the first place." "Actually it was a budget bill in '11 and the privatization did not take place while I was there, it actually took place in '13, and there was a budget bill for that then too, and [Lamonte] voted the same way," said Hughes in response. Both Hughes and Lamonte call for using a small amount of the state budget to draw federal dollars for veterans' benefits alongside further actions. "Our goal is you have healthcare facilities everywhere, so the Michigan Veterans Choice Card should be able to use wherever you need to seek medical help for our veterans," said Hughes. "We need to look at getting the certified nurse assistants hired back at good pay that they are going to feel like they are a participating member and taking care of the veterans at the home," said Lamonte. This newly signed legislation requiring quarterly updates is one of several pieces of legislation working to improve veterans' health care at state facilities. Earlier this year new legislation now instated an Office of the Michigan Veterans Facility Ombudsman in the Legislative Council to investigate health care complaints among other tasks. Additionally there is a package of bills currently introduced which work in part to expand state-run veterans' homes in Michigan.
Veterans get a helping paw: How dogs help military heroes get their lives back (Parade)
Like many veterans, Senior Master Sgt. LaWanna Viers returned home after two Air Force tours overseas a different person. She was decorated with the Meritorious Service Medal, Iraq Campaign Medal and Army Commendation medal for her 25 years of service. But she also couldn't leave her house and suffered night­mares, anxiety in crowds and increased anger. Unable to put her military experiences behind her, she couldn't enjoy life with her husband and two children. Salvation came to her on four legs, in the form of a bulldog/boxer mix named Corey. The service dog was specially trained by the nonprofit group K9s For Warriors to help veterans with Post Traumatic Stress Disorder (PTSD), a mental health condition where normal reactions to trauma don't go away or get worse. Counseling and medication can help but often are not enough. Service dogs like Corey recognize when a veteran is struggling and respond. It's uncanny, Viers explains, how Corey is able to detect when something is wrong. "She can tell when I am anxious or having a panic attack. She'll pull me to a quiet place and then block me from people." Viers, 45, often flashes back to her time in Iraq. It may seem like Viers is daydreaming, but Corey knows better. She'll bark, nuzzle Viers' hand or even sit in her lap—whatever it takes to bring her back to reality. "The day that I got [Corey], I felt this sense of calm come over me," says Viers, who was prescribed a service dog by her Veterans Affairs doctor. "When I saw her eyes, I knew everything was going to be OK." Veterans accepted into the K9s For Warriors program attend a three-week training program at the Ponte Vedra Beach, Fla., organization's headquarters, free of charge. Each service member spends 120 hours training alongside his or her dog. The group has provided more than 240 service dogs to vets since 2011. "The warrior-dog rela­tionship is so profound," says Samantha Epstein, education manager for K9s for Warriors, where 95 percent of the animals are rescue dogs. Veterans can say "cover" if they want their service dogs to shield them from people. Many veterans suffer from vertigo, and the command "brace" indicates that the dog is needed for physical support until the veteran regains his or her balance. Since getting Corey in March 2015, Viers' life in Arlington, Texas, has changed profoundly. Just two years ago, she took part in her counseling sessions over the phone because she was afraid to leave her room. Now she participates in activities at her church, runs errands and even serves as a Warrior Ambassador with K9s For Warriors, where she attends fundraising, community and corporate events and shares her story with other veterans.
Combat vet sues American Airlines for rejecting her service dog (ArmyTimes)
Former Capt. Lisa McCombs was heading home from a quick day trip to Kansas last year when she ran into road block — American Airlines staff wouldn't let her fly home with her service dog, even though she'd had no problem getting him there that morning. Now the Iraq and Afghanistan veteran is suing the airline for exacerbating her post-traumatic stress during a two-day ordeal in which members of their Manhattan, Kansas, crew refused to honor her tickets and publicly humiliated her multiple times, according to a lawsuit filed this week in her home state of Mississippi. The 35-page brief lays out in detail the prior-enlisted engineer officer's experiences from Oct. 25 to Oct. 27 last year when trying to return home to Gulfport, Mississippi. McCombs served from 2005 to 2009, including a 2006 deployment to Iraq and 2008 deployment to Afghanistan, according to her service records. Reached for comment via Facebook, McCombs deferred to her attorney. "We try not to try our cases in the media," Christopher Van Cleave told Army Times on Thursday, declining to give details on McCombs' trip to Kansas or her medical care since the incident. According to the legal brief, airline personnel refused to let McCombs through security with her dog for two days in a row despite adding Jake, a chocolate Labrador Retriever, to her reservations and bringing several forms of valid documentation listed on American Airlines' website. With boarding passes in hand on Oct. 25, a Sunday evening, McCombs alleged, an agent approached her and asked, "Ummm, are you trying to fly with that?" while gesturing to the dog. Over the next two days, airline staff canceled her original flight and a second flight she booked over the phone while standing in the airport, according to the lawsuit, demanding that she either buy a carrier and pay $125 to have Jake flown home in the cargo hold, or submit Jake's paperwork via fax and wait two days for approval. After arguing with personnel in the airport and trying to explain her situation to American Airlines customer service over the phone, McCombs began to experience a panic attack and was eventually ordered to leave the airport altogether. On Oct. 27 she booked a Delta flight out of Kansas City and rented a car to drive two hours to get there, just as American Airlines customer service came through with an offer of a third flight. McCombs canceled her Delta tickets and went through a smooth check-in and security with the same airline crew she'd dealt with the previous two days, according to the brief. She was further humiliated during her connection at the Dallas/Forth Worth airport, when an entourage greeted her on the jet bridge with a wheelchair, calling out for a "disabled veteran" and insisting on escorting her to her next flight. McCombs, who according to the lawsuit suffers from VA-diagnosed PTSD and acquired Jake to help her cope with anxiety, is suing for emotional damages as well as subsequent medical care and therapy required to help her process the incident. Van Cleave has not been in contact with American Airlines since the filing, he said. "We appreciate and thank Ms. McCombs for her service to our country," American Airlines spokesman Matt Miller told Army Times in a statement Thursday. After McCombs made it back home, an American Airlines official reached out to her, according to the lawsuit. He offered to reimburse her for her flights and hook her up with some first-class international tickets, she alleged, but Miller would not elaborate on their conversation or if there were any consequences for the airline staff involved. … Miller would not say whether the airline plans to fight the suit.