October 31 Veterans News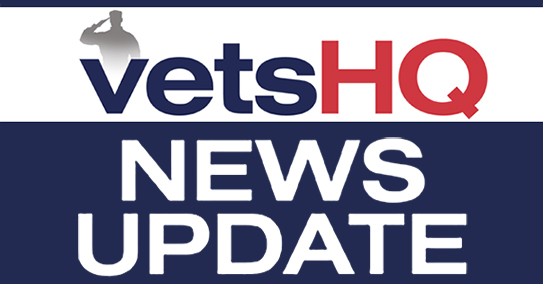 VA increased employee bonuses in 2015 to $177 million (The Washington Times)
Despite more problems at the Department of Veterans Affairs, the agency handed out more than $177 million in bonuses in fiscal 2015 to nearly 189,000 employees. More than 300 senior executives of the troubled agency received $3.3 million in bonuses, for an average payment of about $10,000 each, USA Today reported Monday. Bonuses for non-executives averaged about $900. The report comes in the wake of an aborted attempt by the Pentagon to recoup enlistment bonuses paid to National Guardsmen who served in Iraq. Critics said the VA bonuses raise fresh questions about the agency's system for evaluating employees. "On Wall Street, these bonuses would be laughable," the advocacy group DisabledVets.org said on its web site. "But VA is not Wall Street. Instead, it is a beleaguered agency with persistent criminal actors harming veterans on a regular basis." Dan Caldwell, vice president of policy and communications at the Concerned Veterans for America, said the bonuses haven't made the VA work any better. "The bonus entitlement mentality at the VA should offend the veterans still struggling to receive basic health care as well as the hard-working American taxpayers propping up this broken system," Mr. Caldwell said. Among the managers receiving bonuses, the newspaper reported, was the former top VA official in Ohio who retired the same day he received a termination notice. Another bonus went to the chief of staff at the scandal-ridden Phoenix VA Medical Center, who got the cash award four months before he was fired. In all, more than half of all VA employees received a bonus, an increase of about 20 percent from fiscal 2014. The total amount paid in bonuses rose about 24 percent, up from $142 million in fiscal 2014. "Whether it's shuffling problem employees from one location to another instead of disciplining them or repeatedly paying out bonuses with reckless abandon, VA's habit of coddling those who can't or won't do their jobs is as well documented as it is disgraceful," said House Veterans' Affairs Chairman Rep. Jeff Miller, Florida Republican. VA spokesman Randal Noller told the paper that the agency "is in the midst of a massive transformation effort to improve veterans' experiences with VA care and services." "Performance management systems and performance-related awards afford leaders an effective means of recognizing superior employees, rewarding strong customer service, and building an exceptionally effective and successful workforce," Mr. Noller said. "Employee rewards and recognition not only build employee engagement and morale, but also motivate stronger performance and better service for veterans." USA Today said the list of those paid bonuses included Dr. Darren Deering, who was fired as chief of staff of the Phoenix VA Health Care System last June for what the agency said was "negligent performance of duties and failure to provide effective oversight." He received a $5,000 bonus in February. The Phoenix system was ground zero in 2014 of a scandal involving veterans dying while waiting for appointments, delays that were covered up with phony wait lists. Jack Hetrick, formerly the top VA official in Ohio, received a $12,705 bonus last January. An investigation by WCPO-TV and Scripps News showed that Barbara Temeck, acting chief of staff at the Cincinnati VA Medical Center, was prescribing medication to Mr. Hetrick's wife without a proper license. Ms. Temeck was paid a $5,000 bonus in January.
VA slow to implement reform after wait-time scandal (Military.com)
The Department of Veterans Affairs has been slow to make changes – or hasn't made changes at all – after numerous reviews into the agency after the 2014 wait-time scandal, according to a report released by the Government Accountability Office. Since it was discovered that employees at VA hospitals falsified data about veterans wait times, and veterans died while waiting for care, the agency has undergone internal and external reviews and inspections into its management practices, business processes, staffing levels and veterans' access to care. The reviews, one of which cost the VA $68 million, concluded the agency needed to undertake a large-scale reorganization. But the VA doesn't have a process to follow through with those recommendations or effectively make changes, according to the report, which was released Thursday. The report also states without a process, there's "little assurance" the delivery of VA health care will improve. "Although [Veterans Health Administration] has spent considerable resources–staff time and funds– on reviews and task forces that recommended improvements in its organizational structure, VHA lacks the processes needed to ensure that officials can evaluate those recommendations, document decisions, monitor and evaluate implementation, and hold staff accountable," the report states. The Government Accountability Office placed the VA on its "high risk" list in 2015, and has since released about two dozen reports about the agency. It started this latest review in September 2015, at the request of several congressmen, including Rep. Jeff Miller, R-Fla., chairman of the House Veterans' Affairs Committee. Miller has been critical in the past of how long it's taken the VA to follow through with reform efforts. He's blamed delays in reform on the length of time it takes the agency to demote and fire employees. In September, the House passed a bill sponsored by Miller that would, in part, do away with a lengthy appeals process, allowing the VA to fire employees more quickly. But the American Federation of Government Employees, a union representing about 230,000 VA employees, said the bill does away with their due process rights. "The biggest obstacle standing in the way of VA reform is the department's pervasive lack of accountability among employees at all levels," Miller said at the time. The GAO report backs up that claim, saying the VA "cannot ensure" that it's holding officials accountable "for taking actions that resolve deficiencies." The GAO sent a copy of its report to Miller and others on Sept. 27. The report summarizes findings from three task forces that the VA created in recent years, one of which found the VA's central office staff had become bloated and needed downsizing. After "significant time and effort" from members of the task forces, the VA "either did not act or acted slowly" to make changes recommended from those task forces, the GAO report states. GAO also focused much of its attention on a VA plan to realign its Veteran Integrated Service Network from 21 networks across the United States to 18. The GAO called it the VA's "largest geographic realignment" in more than 20 years. The VA has not provided enough monitoring or guidance during the realignment, which is supposed to be complete by the end of fiscal 2017, the report states. In interviews at medical centers affected by the realignment, GAO staff found it was creating employee redundancies, budget challenges and technological problems. "Regional network directors told us they were frustrated with the lack of guidance… about how to resolve this and other challenges they faced," reads a summary of the report. The VA responded to the report, saying it would develop a "structured, methodical process" to make changes. The agency also said it "will ensure proper oversight" while it realigns its health care networks.
The number of veterans in Congress will likely drop again next year (MilitaryTimes)
The overall number of veterans serving in Congress will likely drop again next session, even as the number of lawmakers who fought in the recent wars continues to rise. An analysis from the nonpartisan Veterans Campaign shows that for the first time in 70 years, Congress could boast fewer than 100 veterans in the House and Senate in 2017. That is due in large part to retirements of World War II, Korean War and Vietnam War veterans, and the aging of America's veterans population as a whole. "So it's natural to see the numbers drop," said Seth Lynn, executive director of the campaign. "I feel like this is getting to the lower level we're going to see for quite a while." Currently 21 veterans serve in the Senate, a number that's expected to hold steady once the elections finish. But the House looks certain to reduce its number of lawmakers with direct military experience. Today, 79 representatives are veterans, and Lynn said that number is likely to drop by about 10 percent in the November contests. In the mid 1970s, nearly three-fourths of the House and Senate had served in the military, but it has declined steadily in the decades since. If the Veterans Campaign predictions hold true, that number will be just over 20 percent. Still, that's a larger percentage than veterans make up across the country. Only about 7 percent of Americans have served in the military. "So veterans are still over-represented in Congress," said Phil Carter, an Iraq War veteran and director of the Military, Veterans and Society Program at the Center for a New American Security. "We live in a dangerous world. I still think it matters to have lawmakers who served. But the population trends show a long-term reduction in the size of the veterans population for years to come." Carter and Lynn each said they're encouraged by the continued rise in the number of candidates who served in Iraq and Afghanistan. This year at least 54 candidates from those wars are vying for spots on Capitol Hill, almost a third of 172 veterans running in all the open congressional races. The number of recent war veterans in Congress has risen every two years since 2006, when current Army Deputy Secretary Patrick Murphy became the first veteran who fought in Iraq to win election to the House. Two years ago, Iowa Republican Joni Ernst became the first female Iraq War veteran and first female combat veteran to win a Senate seat, part of a class of 24 Iraq and Afghanistan veterans to win congressional elections in 2014. Lynn noted that 10 female veterans are among the candidates this year, about the same as in 2014. He also noted that veterans are hardly the only group over-represented in Congress. More lawmakers previously worked as lawyers and peace corps members than in the general population, and usually candidates' unusual backgrounds help them stand out as trustworthy or uniquely qualified. Carter agreed. "It shouldn't matter whether you're a veteran for Congress to do it's job on military issues," he said. "But the reality is that personal experience does help in dealing with those issues."
Congress isn't finished with the California Guard bonuses scandal (MilitaryTimes)
The Pentagon has its fix for the California National Guard bonuses controversy, but that won't stop members of Congress from weighing in with their own solutions when they return to Capitol Hill next month. On Wednesday, defense officials announced they will suspend efforts to recoup questionable enlistment bonuses from roughly 10,000 guardsmen after a public outcry over the practice. That came after a series of Los Angeles Times articles showed the practice was causing financial harm to combat veterans who received the hefty payouts a decade ago, only to have Guard officials ask for the money back now with threats of paycheck deductions and tax liens. Defense Secretary Ash Carter ordered a review of the recoupment procedures, to ensure that individuals who didn't engage in fraud or wrongdoing aren't being punished. That review is scheduled to be finished next summer. But lawmakers don't plan on waiting that long for a more permanent resolution. Several have criticized Guard and Defense Department leadership for their handling of the issue, and criticized military officials for giving them too little information on the scope of the problems following a fraud investigation into the matter in 2013. Shortly after the Pentagon announcement, leaders of the House Armed Services Committee said they expect to include legislation on the matter in the fiscal 2017 defense authorization bill, expected to pass in the upcoming lame duck session. "Service members and families who received bonuses in good faith deserve to know they will be made whole, that the problem will be solved, and that those responsible will be held accountable," committee chairman Rep. Mac Thornberry, R-Texas, and ranking member Rep. Adam Smith, D-Wash., said in a joint statement. "Congress must act to give them the peace of mind they have earned." Senate Armed Services Committee Chairman John McCain, R-Ariz., offered similar promises to "work together with the Department of Defense and my colleagues in the Senate to explore all options available to hold those responsible for this unacceptable situation accountable and to ensure this never happens again." The annual defense policy measure is the most likely vehicle for any congressional action on the issue, but a number of other lawmakers have promised to offer their own stand-alone bills as well. California Sens. Dianne Feinstein and Barbara Boxer, both Democrats, said they plan to offer a bill "to hold the Pentagon to its commitments" when the Senate returns to Capitol Hill on Nov. 14. Rep. Vern Buchanan, R-Fla., has demanded an apology for the veterans affected by the moves and "return their money." He also wants to see a permanent end to any attempt to recoup the bonuses, which would require congressional action. Smith and acting House Veterans' Affairs Committee Ranking Member Mark Takano, D-Calif., collected more than 100 lawmaker signatures for a letter to House leadership petitioning them to "work with the Department to find a permanent solution to end unfair bonus recoupments and make service members whole." And dozens of lawmakers are promising closer oversight and more questioning of defense officials over the scandal. The House Committee on Oversight and Government Reform has already requested more information on the payouts and decisions to pull them back, and is promising a full investigation.
Officials unveil plans for homeless veteran housing at Fort Harrison (Independent Record)
Officials have unveiled plans for a 42-unit housing complex for homeless veterans at Fort Harrison near Helena. The project would include residences for single occupants and families. Authorities said the residences would serve as permanent housing and help address the issue of veteran homelessness. While the residences would be located at Fort Harrison, they would be open to veterans across the country. The project describes the residences as "permanent supportive housing." The project plans would convert vacant and underutilized buildings alongside four new buildings into affordable housing. It would include units with one, two, three and four bedrooms. During a meeting Wednesday night to unveil the plans to the public, organizers said the proposal would include about 16 months of construction. It would open sometime in summer 2018. A public comment period on the project will remain open through Nov. 26. Comments can be mailed to VA Montana Healthcare System, Attention: Shawn Garcia, 3687 Veterans Drive, Fort Harrison, MT 59636. About 20 people attended Wednesday night's meeting. They asked questions on a variety of topics, including whether a school bus would be accessible and if weapons would be allowed on the campus. Authorities said they have already discussed the project with school officials, and busing to local schools would be available. Weapons would not be allowed on the complex. Officials said two local grocery stores have offered free delivery to tenants. Other offerings to residents are also in the works. The housing would be on U.S. Department of Veterans Affairs property leased by a private company.
Rep. Ron Kind says help coming for homeless vets at Tomah VA (WHBL)
A Wisconsin Congressman says he's confident no homeless veterans at the Tomah VA Hospital will be left out in the cold. Officials at Tomah are ending an agreement with a non-profit group that was leasing space to house homeless veterans, after citing problems with lease violations and safety concerns. The VA pointed to ongoing problems at the homeless shelter, which include the death of a veteran in September who was staying there. The shelter, operated by the Veterans Assistance Foundation, is one of several around the state. The group says it is looking for another location. U.S. Representative Ron Kind (D-WI) says he's been in contact with Veterans Affairs officials, and believes what happens next needs to keep the focus on helping veterans find housing. "I've received assurances that no homeless veteran is going to be thrown out on the street in the middle of January with no safe place to go," the Wisconsin Democrat says. "Everyone is on board with that." Kind says he will remain in contact with VA officials and the Veterans Assistance Foundation to make sure that happens. "If all parties are truly focused on what's in the best interest of homeless vets, I think there's going to be a good outcome," he says.
Denver veterans get 5 tons of donated food in VA event (The Denver Post)
E.J. Walton charged across the lawn clutching two paper bags of groceries, one of several trips he made on Friday. The 79-year-old Air Force veteran was part of a group of volunteers who served more than 200 veterans about 5 tons of food. "This was my fourth month volunteering for them. I'll keep coming as long as they'll have me," said Walton, who wore a black Vietnam veterans ball cap and a Soldiers' Angels T-shirt over his button-down shirt. "We can't let the veterans give up." Soldiers' Angels, a nonprofit with just seven paid employees, worked with Walton and other volunteers to distribute the groceries at the VA Hospital on Clermont Street. Volunteers from Wells Fargo and Lockheed Martin were also there, sorting bags of potatoes, Pop-Tarts and other snacks into paper bags. Soldiers' Angels partnered with the Food Bank of the Rockies for Friday's giveaway. "The word grateful doesn't begin to touch how grateful we are," said Michael Ospina, a veteran from Denver. "For some of us, this is it. The appreciation is unreal." He came to the VA in a carpool with a few other people staying in his veterans' residence. Solders' Angels works with 40 other VA Hospitals, by operating mobile food pantries at each. They visit the same locations about once a month and serve over 200 veterans each time, "usually towards the end of the month to give people enough food to last them for a few weeks," said Kristin Henning, the VA voluntary coordinator from Soldiers' Angels. Most of the veterans they serve are homeless or at-risk and fought in Vietnam or during operation Desert Storm, Henning said. "We serve anyone in the five branches of the military, but most of their clients are ex-Army or Air Force," she said. The volunteers filled paper bags with popcorn, marshmallows, eggs and coffee, among other foods. People on foot holding backpacks and black pushcarts lined down the block. Veterans in cars idled next to them. "I love this, it's great," said Michael Johnson, a former Marine. "This will last me for a good couple of weeks." He traveled to the VA from his home near Evans Avenue and Sheridan Boulevard. Shane Marlatt, a product manager at Wells Fargo, was one of about a dozen people at the VA helping to fill shopping bags with the loose, mostly donated, food. "It's my first time coming here," he said. "It seems like a great organization." Amy Teller was loading bags next to him and also came with Wells Fargo. "It's a great program, and I'm more than happy to help."
Montana VA names new permanent director (Daily Journal)
The interim director of the VA Montana Health Care System has been appointed to serve as the agency's new permanent director. The U.S. Department of Veterans Affairs named Kathy Berger to the position Friday. Berger began leading the agency in June after former director John Ginnity announced his resignation. Before taking the job, Berger served as the director of the VA's health care system in Sheridan, Wyoming. Sens. Jon Tester and Steve Daines as well as Rep. Ryan Zinke have praised Berger's appointment, saying they look forward to her leading Montana's health care system in the right direction. VA Montana manages the health care of more than 47,000 veterans.