November 2 Veterans News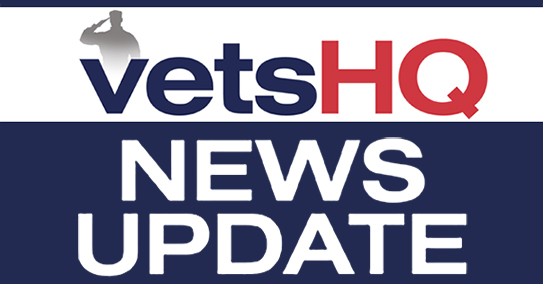 Report: Civilian hiring managers love veterans, but don't always understand them (MilitaryTimes)
Hiring managers see veterans as valuable recruits for civilian companies but still struggle with how to handle their concerns and professional development, according to a new survey released by the Hiring Our Heroes initiative on Wednesday. The study, which included interviews with 400 hiring professionals and 1,000 veterans, found that business leaders have helped make their corporate culture more welcoming to transitioning troops in recent years. They're actively looking to hire veterans, and see them as ideal employees. Managers interviewed listed military experience as a top three recruiting priority for their firms, with 77 percent calling their skills an important addition to the work force. Eighty percent ranked finding employees with higher education degrees that same level of importance. The survey found human resource managers overwhelmingly see veterans as more disciplined (86 percent), collaborative (67 percent) and hard working (61 percent) than their civilian peers. "They also express few concerns about hiring veterans," the report states. But more than half of the hiring managers surveyed said they had little to no understanding of military rank and structure, making it difficult to match veterans' experience with appropriate jobs. "There is still a civilian/military divide," said Eric Eversole, president of the U.S. Chamber of Commerce's Hiring Our Heroes program. "There is still a cultural divide … and veterans still don't know what they don't know about civilian jobs." Fewer than one in four managers think their workplaces have negative biases against veterans. But nearly half of the veterans surveyed for the report said they have faced negative attitudes and treatment in civilian jobs. Of the 44 percent of veterans who left a job within a year of being hired, 16 percent said they had difficulty relating to colleagues, and 14 percent said they had trouble relating to their company's operations and culture. "To retain these veterans, employers must do more to help their non-veteran employees — especially human resources professionals and hiring managers — understand military service and structure," the report notes. The study also found that female veterans tend to struggle more with finding a post-military job than men. Roughly 56 percent of male veterans said they found employment within four months of separation. Only 45 percent of female veterans said they did. Program officials said they hope the findings can redirect veterans employment efforts to more focused results, given the success of broader initiatives in recent years. The Bureau of Labor Statistics estimated roughly 7 percent of veterans were unemployed in 2014, but recent months' estimates have fallen below 5 percent.
McCain: Give vets health care choice and VA will downsize (Phoenix Business Journal)
Universal choice for veterans is how Arizona Sen. John McCain sees the evolution of the Veterans Administration medical system. "There is no reason that a veteran should not have a choice of doctors, just like a Medicare cardholder," said McCain, in a one-on-one interview Nov. 1 at TPQ Foods in Phoenix. "Veterans should not have to wait 30 days for basic medical care." It's just not what the VA does best, the senator said. The veteran's medical system does the best job with PTSD and combat-level injuries, but does not do a quality job with basic health care. McCain is concerned about the operational effectiveness of the VA. "Seven CEOs in three years does not make for a stable environment," he said. "No one has been held accountable for the waiting list deaths." McCain has his eye on reform that would open up the bureaucratic rule-mired choice system to all veterans without regard to distance of wait times. "Why should a veteran have to wait 30 days to get a tooth fixed?" McCain said. "The veteran should be able to get basic medical care from any provider, just as a others can do." McCain does not advocate abandoning the VA, but sees an evolution if vets are given the choice to select medical providers. He believes the VA would shrink and be able to focus on what it does best once veterans start migrating to the private health care system, if given a choice to do so for routine care. The senator said the VA has shown an inability to get fix its issues. He fell back on the lack of accountability and pointed as an example to the $1 billion cost overrun and completion date missed by four years at the suburban Denver VA medical center still under construction in Aurora, Colorado. "Given a choice, veterans are going to pick their best options for health care," McCain said. "The VA will then have to adapt." McCain and Rep. Ann Kirkpatrick (D-Flagstaff) are in a close race for his U.S. Senate seat.
Law school volunteers advocate for disabled veterans (UVA School of Law)
A team of University of Virginia School of Law students and local attorneys is building a record of success in advocating for veterans pursuing disability claims. The pro bono effort, under the direction of local attorneys K. Jay Galloway '15 and Dan Krasnegor, helps veterans navigate the complex process of appealing disability claims denied by the Department of Veterans Affairs. In the past three years, the volunteers have successfully appealed each of the seven cases they've taken to the U.S. Court of Appeals for Veterans Claims, and also have handled several claims in the administrative agency process. The project has close ties to the law student organization Advocates for Disabled Veterans. "The law isn't sterile. It's easy to forget when reading cases for Administrative Law or Civil Procedure classes that sometimes, or often, real individuals' futures or reputations are at stake in any given legal matter," said Michael Goudey '18, a student volunteer. "If I can help a client obtain a positive ruling in a case, there's a chance that the health care, education or other benefits that the veteran receives could change his or her life." Students working on the project screen and evaluate the merits of claims to help determine which cases the group can take. They also draft briefs and motions in federal court, draft settlement memoranda, conduct research on legal and medical problems to assist expert witnesses, develop case strategies, analyze policy proposals and organize public events. The work gives students experience in handling real legal problems. "The project is perfect for pro bono because it touches so many areas of law. The skills students learn from this work can translate to other fields," Galloway said. "The project also helps to raise awareness of veterans' disability claims work. There are many attorneys who don't know that this work exists. It is my hope that our volunteers will go on to their careers and be able to reach back and volunteer in this area." Galloway, who has a trusts and estates practice at the Charlottesville law firm Morin & Barkley, began helping veterans while still in law school. Professor Thomas Nachbar, a judge advocate in the U.S. Army Reserve, and other attorneys willing to sponsor the group's work advised him along the way. Krasnegor, whose practice at the Charlottesville office of Goodman, Allen & Filetti is focused on helping disabled veterans, advises students and leads roundtable discussions of legal issues with the volunteers. The group fills a gap in service to veterans by working on cases private practitioners are unlikely to pursue, Galloway said. Attorneys typically take these types of claims on a contingent-fee basis and collect a portion of the earned-but-unpaid benefits in successful cases. However, some claims award veterans medical benefits and only a small amount of money. Because private attorneys can't afford to take on all such cases, some veterans have few options for legal assistance. "Attorneys also can't represent for a fee until after a veteran is denied, so a great many initial applications that are filed are destined to fail, which creates a backlog of appeals," Galloway said. Richard Keith Crosby, a retired Marine Corps sniper, is one of the veterans the group is currently assisting. His claim involves exposure to contaminated water at Camp Lejeune in North Carolina."Jay and the law students at UVA provide critical support to veterans in need," Crosby said. "Their work on my claim has been exceptional and the expert opinion they assisted my neurologist to develop has already been useful in assisting other veterans in the local community whose physicians wanted to help, but didn't know how."
One New Hampshire veteran's push to change VA's Naloxone policy (NHPR)
Naloxone, also known by the brand name Narcan, is a drug that has the power to reverse a drug overdose and save lives. Doctors in New Hampshire can prescribe it to anyone who could use it to help someone survive an overdose. But doctors at the Veterans Administration hospital in Manchester don't do that. Doctors at VA hospitals only write prescriptions for the drug user—not for friends or family. One New Hampshire veteran is trying to get the VA to change that. Army veteran Peter Gonsalves says he has pretty good "veteran radar." That's what he calls the ability to spot another veteran on sight. The Franklin resident used it one night at an apartment in Manchester. Some people there were using illegal drugs. One of them was a guy with the short, military-style haircut. He turned to his friend, a woman who brought him to the apartment. "I said, 'Is he a veteran?' and she said, 'Yeah, he is.' So that's why I started getting interested in getting this guy help. Because a lot of them don't want to live this way." Gonsalves says he feels strongly about not leaving a fellow soldier behind. So he asked this veteran: do you want some Narcan, just in case? He said, "Yeah, definitely." So Peter Gonsalves made an appointment at the Manchester VA and asked for Narcan. The physician there said no. "She said, 'Unless you're on opioid therapy or unless you test positive for heroin, we can't issue Narcan'." And that's a problem, Gonsalves says, because Narcan isn't usually self-administered. Since then, Gonsalves has been sending out emails—to politicians, the press, the VA—trying to get the VA to change its approach. Dr. Elizabeth Oliva is the VA National Opioid Overdose Education and Naloxone Distribution (OEND) Coordinator. She says the idea Gonsalves is promoting is something that should be discussed. But it's a slippery slope. "So if we do it for this, why wouldn't we do it for EpiPen? Why wouldn't we do it for Glucagon?" Oliva says. "Those are important, life-saving medications. Of course, there are good arguments to be made for those as well." And she concedes that there is no epidemic of allergic reactions as there is for opioid overdose deaths in New Hampshire. The VA in Manchester says it has issued naloxone prescriptions to 216 veterans since August 2015. It would not provide data about how many veterans asked for it and were told they couldn't have it. Here is where the VA's official practice of prescribing Narcan gets a little strange. NHPR asked the VA multiple times for the documents that spell out the VA's naloxone prescription policy. They did not provide one. Turns out, there is no written policy, no list of must-dos or prohibitions. The closest thing is a document with recommendations on how to prescribe it. James Schlosser is acting Chief of Staff at the Manchester VA Medical Center. He says this document is "guidance. This reviews the scientific literature, summarizes it for clinicians, so that our staff have the best scientific guidance available to them." So, if the closest thing the VA has to a policy is a recommendation, not a mandate or directive, why not use discretion? The VA cited the Appropriations Act, saying that it "only permits use of funds for beneficiaries of the Department [of Veterans Affairs] and veterans." Schlosser treats the recommendation as a rule. He declined to comment on whether it makes sense to give Narcan to someone who knows a veteran who may overdose. But Jason Lucey has a different take. He's a nurse practitioner and a member of OneVoice Opioid Task Force of Strafford County. He says in most cases, even civilian doctors won't give you drugs if they're not meant for you. "But with naloxone, when everything is boiled down, the benefits of saving someone from an overdose far outweighs the risks of giving a medicine to someone who may not need it," Lucey says. Which is why New Hampshire passed legislation last year allowing anyone to get the drug if they could use it to save someone's life. New Hampshire Congresswoman Annie Kuster sits on the House Veterans' Affairs Committee. She says this isn't something she'd considered before. "It's an interesting hypothetical," she says. "I want to make sure naloxone is available for veterans who need it. There are obviously lots of sources of naloxone within our civilian healthcare delivery system." And that's true. Peter Gonsalves could go outside the VA to get naloxone. But he says it's a matter of honoring the VA's mission. "The problem is veterans are more likely to go to the VA for help than anywhere else because that's what the VA's mandate was supposed to be for—to help veterans," he says. He says in the military, you leave nobody behind, and right now, that's what the VA is doing.
Veterans in Ivy League schools seek to boost their ranks (Military.com)
It's not easy to find military veterans in undergraduate programs at most Ivy League schools. Harvard has only three in its undergrad liberal arts and sciences school. Princeton, just one. Students from the eight Ivies hope to change those kinds of numbers. They see a chance for institutions to diversify and for veterans to get an education that will help them become leaders. "If we deny veterans the opportunity to go to these schools, not only do we deny them the same opportunity that others have, but we don't give our future leaders a chance to meet them," said Peter Kiernan, a Columbia University student who served six years in the Marine Corps. "They don't get a chance to learn what it was like on the ground in Afghanistan or what combat is really like. These are important lessons that make them better leaders." Student veterans have formed the Ivy League Veterans Council to talk about boosting the number of veterans at their schools. They want admissions, enrollment and recruiting policies to be more receptive, and they want veterans to know the Ivy League is an option. The council met for the third time last month, at Yale University. The council wants the Ivies to address barriers, whether by establishment of a veterans' office, having veterans as recruiters or even just accepting transfer credits. Officials say they're making changes. Princeton is reinstituting a transfer admission program, partly to help attract and enroll more veterans, a spokesman said. Most veterans have some college credit when they apply, but Princeton couldn't admit them without a transfer program. Brown University, Harvard and the University of Pennsylvania said they're reaching out to veterans organizations. Dartmouth College partnered with the nonprofit Posse Foundation in 2014 to enroll groups of veterans and provide strong financial and academic support. Yale has conducted informational sessions for veterans and contacted academically strong veterans at community colleges. James Wright, president emeritus of Dartmouth, said the Ivies should actively recruit veterans like they do international students, athletes and a diverse student body. The Ivies have a responsibility to educate veterans, but each school should also want more veterans, Wright said. They've demonstrated a willingness to serve and make a difference, and other students won't learn as much if they're around only those who share the same experiences and world views, he said. "That's what education is about: encouraging us to learn and relearn and unlearn some things we were convinced were true," he said. About 80 percent of student veterans using GI bill benefits attend public schools, according to the Department of Veterans Affairs. "We're not a bunch of knuckle draggers, so to speak," said Seamus Murphy, founding president of the Undergraduate Veterans Association of Cornell University. "We're very well-rounded adult learners, with a different experience than the average student. We can bring a lot to the classroom and we can bring a lot to the university." Twenty-two veterans are undergraduates at Cornell, up from 20 last year, Murphy said, and school administrators have welcomed his input on recruiting more. Eleven students in Yale College, the university's undergraduate program, are veterans. Brown University has a dozen. Dartmouth has 23 undergraduate student veterans and the University of Pennsylvania about 40, according to the schools. Graduate programs typically have more veterans. Columbia University is unlike its peers. Its School of General Studies draws hundreds of veterans because it's specifically for returning and nontraditional undergraduate students. It was established to educate veterans after World War II. Other schools should follow Columbia's lead in evaluating life experience in the application process, said Kiernan, who helped create the Ivy League Veterans Council. Many veterans don't apply because they don't see these elite schools as an option, Kiernan said. Some might have performed poorly in high school and think college would be the same; the military might have emphasized getting a degree quickly; or they might believe the Ivies won't tolerate veterans, he said. At Brown, the Office of Student Veterans and Commissioning Programs is reaching out to veterans and hosting monthly luncheons to make current student veterans feel welcome. Michael Zaskey, who served as an Army medic, graduates in December from Brown with a degree in neuroscience. He thought Brown would have "hippies and drum circles" on every corner, but it wasn't the exclusively liberal school he expected. Zaskey talks to veterans interested in applying to Brown and is the school's representative to the Ivy League Veterans Council. "We're trying to get vets to think more about the Ivies and we're trying to get the Ivies to think more about vets," he said.