Advanced Practice Registered Nurses Granted Full Practice Authority
The next time you go to see a Department of Veterans' Affairs (VA) doctor – you might see an Advanced Practice Registered Nurse (APRN) instead. This is a big step forward for an agency beleaguered by long wait times and other scheduling issues for veterans seeking VA health care.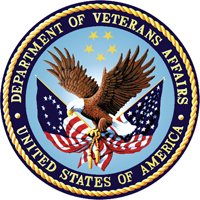 Effective January 13, 2017, the VA is amending federal regulation to grant full practice authority to Certified Nurse Practitioners (CNP), Clinical Nurse Specialists (CNS) and Certified Nurse-Midwives (CNM) throughout the VA's healthcare system. Clinical supervision or mandatory collaboration of a physician is no longer required.
These three advanced practice registered nurse roles will now be allowed to provide advanced nursing services to the full extent of their education, training and certification, while acting within the scope of their VA employment. This federal employment privilege is extended regardless of State restrictions. The authority to prescribe and administer controlled substances will remain subject to applicable State restrictions.
How this benefits veterans:
Overall increased access to care
Increased access to care in traditionally medically-underserved areas
Reduced appointment wait times
Standardized APRN practice authority helps eliminate confusion about what health care services can be provided by APRNs.
Veterans, supporters and the public are passionate about this subject – over 178,000 comments have been submitted since the proposed rule was originally published.
Read the entire Federal Register Notice at federalregister.gov. Comments are still being accepted on the proposed rule until January 13, 2017.